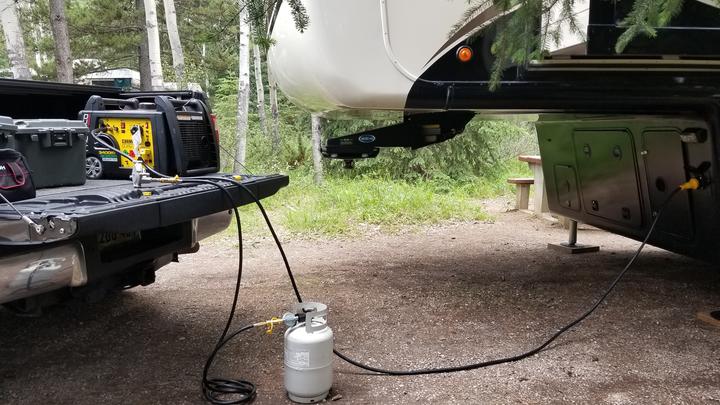 We have been doing quite well parking without hookups (boondocking), but not a lot of sun at Whistler Campground for our solar panels because of all the trees. Ed got this Champion 3400 watt dual fuel generator for just such situations. So we got a chance to try it. It worked wonderfully well plugged in to the 30amp outlet Ed installed in front of the trailer. We can also tap in to our RV propane tank if needed.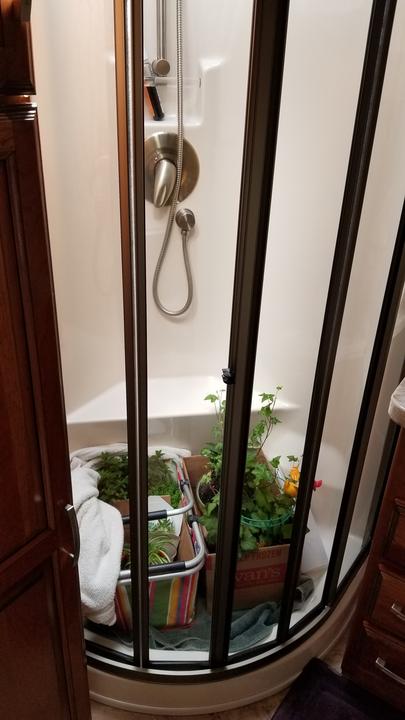 Another ingenious idea we learned from Lauren (our traveling nurse friend) is to keep house plants in the shower, especially when it has a skylight. Makes for a great solarium for Connie's precious house plants, and keeps them stable while traveling.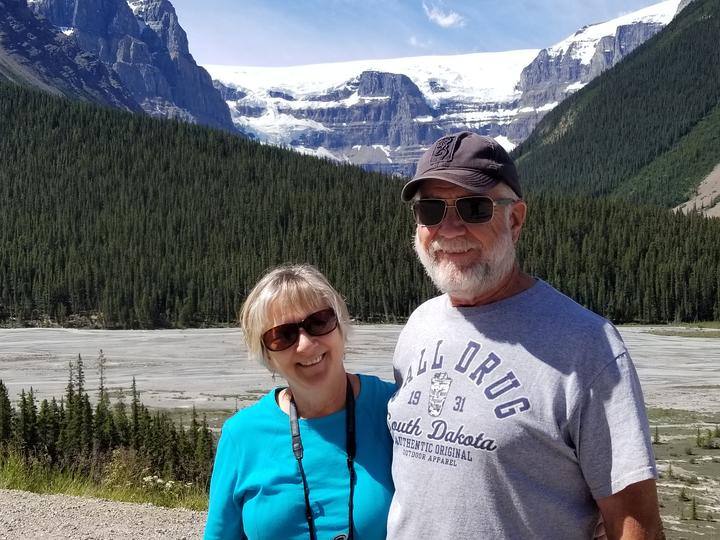 It was certainly a beautiful drive along the Icefields Parkway on CA93 toward Banff. We departed Whistler campground around 10:30am Monday July 9, 2018. Quite a bit of traffic, but manageable. Driving took Ed's full attention so Connie stayed busy taking pictures as we traveled. We stopped at Strutfield Glacier pullout where we met a nice younger couple (pre-retirement age) from Idaho and agreed to snap each other's pictures.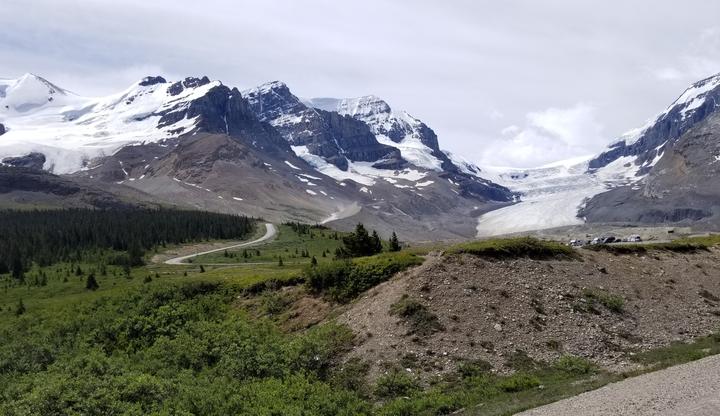 Columbia Icefield (glacier) is quite impressive as it gets closer to the road. There is a side road that gets even closer where sight seers can walk out to it.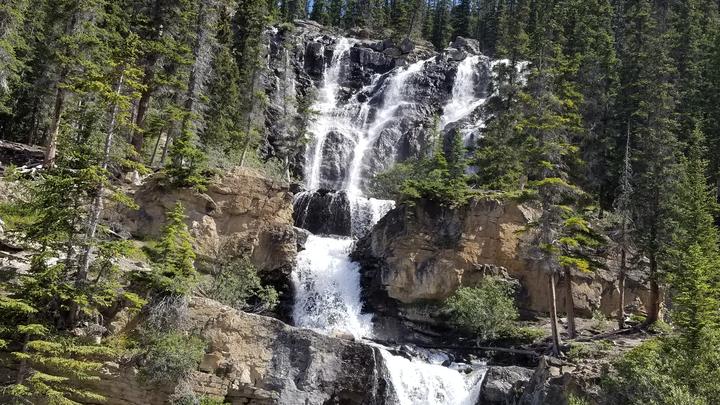 Not too far down the road we pulled out again to get a picture of the Tangle Creek Falls.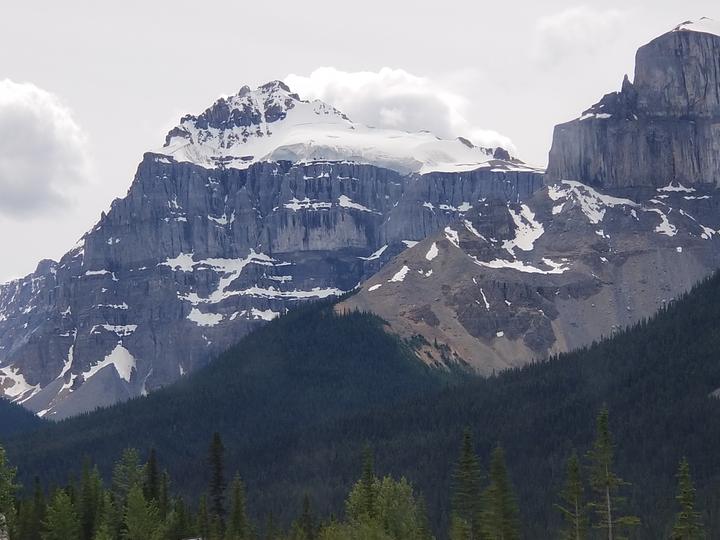 We believe this to be the Snow dome. If it is not, it should be. There is a cloud behind so the snowcap almost looks like part of the cloud.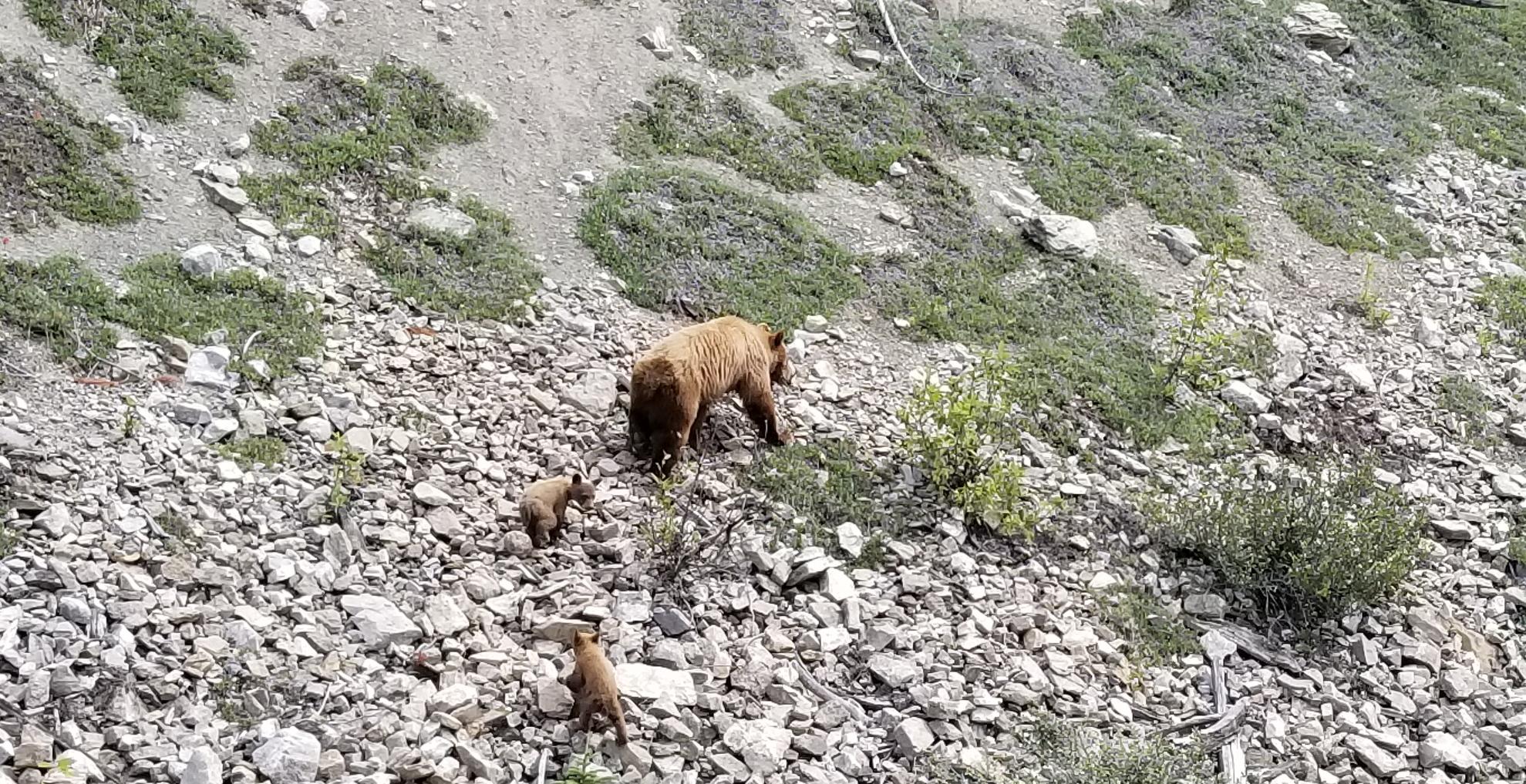 Yet a little farther down the road we had to slow down to let a mama Grizzly and her cubs cross the road. Snapped a picture from the window after they got across and back on their way. We also saw a boar Grizzly later, but didn't get a picture. He was more in the wooded area and there was no place for us to pull over.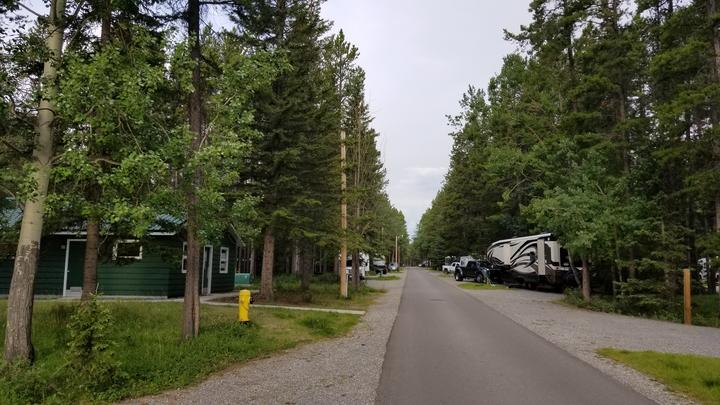 Pulled in to Tunnel Mountain Trailer Court site 220 at 3:30pm. The name implies trailer court, but it is really a very nice, yet unique, RV park. Over 600 spaces, all lined up in 3 block rows with pull through spaces on both sides. No need for the generator here, We have full hookups. Location is just a few blocks up a hill from downtown Banff. Beautiful setting. We'll get more pictures Tuesday.
Click HERE to view a Google Maps route of our trip from here to Gillette, WY.