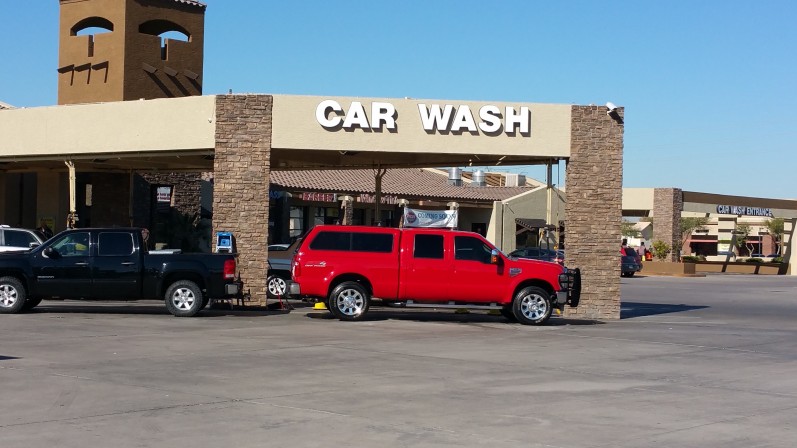 After leaving cold Colorado and the ikky winter highways, we finally arrived in Arizona New Years Day 2015. Mainly Gilbert and Mesa. Sister Carol and bro-in-law Roger live in Gilbert, and our new RV site is in Mesa; neighboring cities. [only 4 miles distance between us] The first thing on the agenda was washing the truck.
We recall that we were here last year during this time, stopping for a visit as we headed to Boulder City, NV to experience a taste of spending full time in our RV. Check our Life in Boulder City link.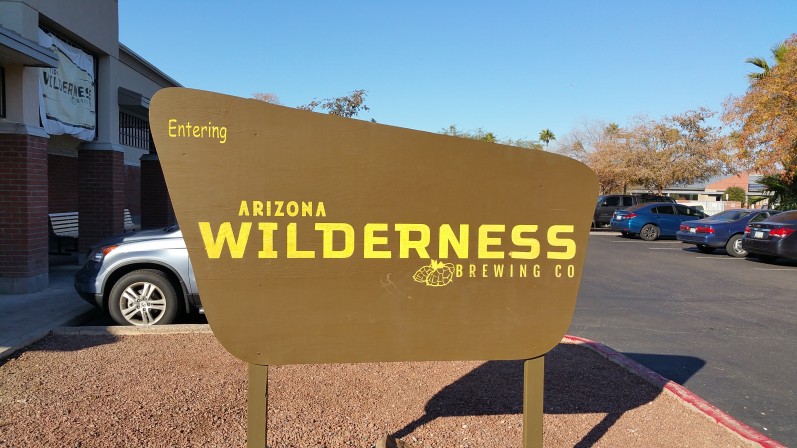 Discovered the Arizona Wilderness! Brewery that is. Happened on to it while waiting for the truck to be washed. Conveniently located across the street! We also discovered the Beer Research Institute brewery, just a short walk from Carol and Rogers. Both are excellent. We'll be back.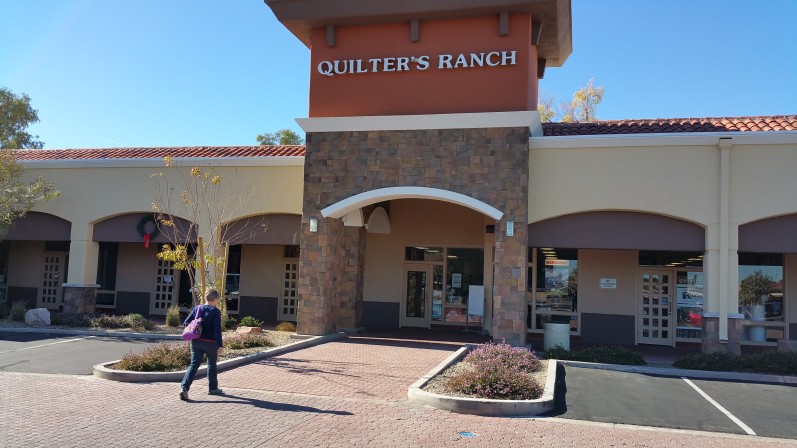 While discovering breweries is Ed's primary goal, discovering anything to do with quilting is Connie's passion. She loves having the Quilter's Ranch verily close by, not to mention Mulqueens Sewing Center, just down Main Street from our RV site.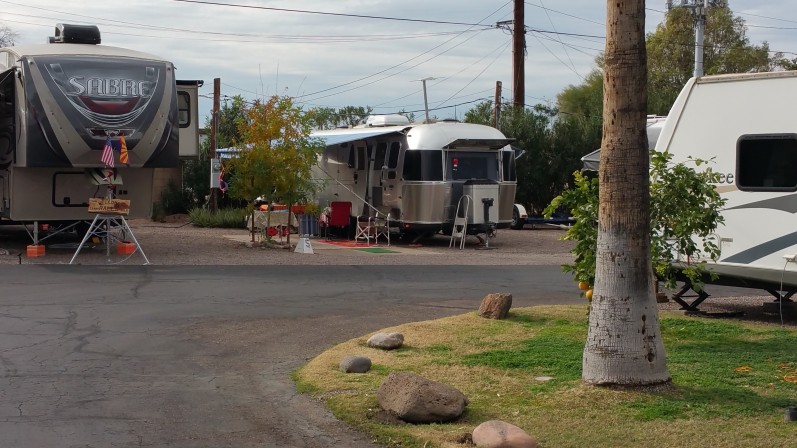 Arrangements had been made for us to pick up the trailer from the RV repair (repairs to air conditioner and heat pump) on January 2nd, then move into our new parking spot at Twin Palms RV Park on the 3rd…parking overnight on the curb next to Carol and Roger's Gilbert home. Twin Palms is a very small (15 spaces) park and Steve (the owner) keeps it full, especially during the winter. Yesterday we saw one RV pull out and another pulling in within an hour.
The couple occupying our #5 site had a tragedy New Years Eve. The man had a heart attack and died! Leaving his new widow to vacate. Consequently we were asked if we could wait a few days before pulling in. Certainly the least we could do in the sad situation. So we were able to finally park on January 7th, only a few days late.
Cliff and Cyndy, our full time friends from Colorado are parked down Main about 4 miles at Tower Point Resort Park. They are in a prayerful situation right now and must return to Colorado next month.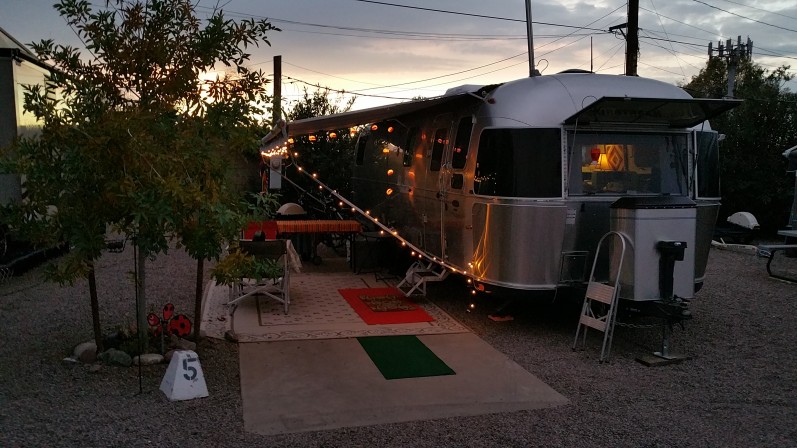 We're loving Arizona and the wonderful weather. Cool nights (around 50°) and warm days ( in the 70° range). Many folks wearing shorts and tee shirts. We put our light streamers up to add to our evening ambiance. Note that the string across the middle of the awning are little camp trailers! Thanks Shannon, Tim, & Faith!
(Visited 202 times, 1 visits today)