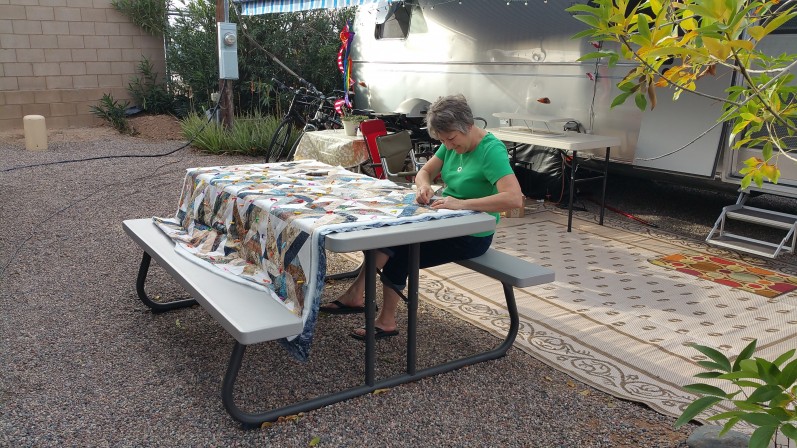 Our time in Arizona has been fantastic. Weather is awesome and we have really enjoyed it. While our trailer is a little tight as a sewing studio, Connie can do a lot outside. Here she is pinning a quilt.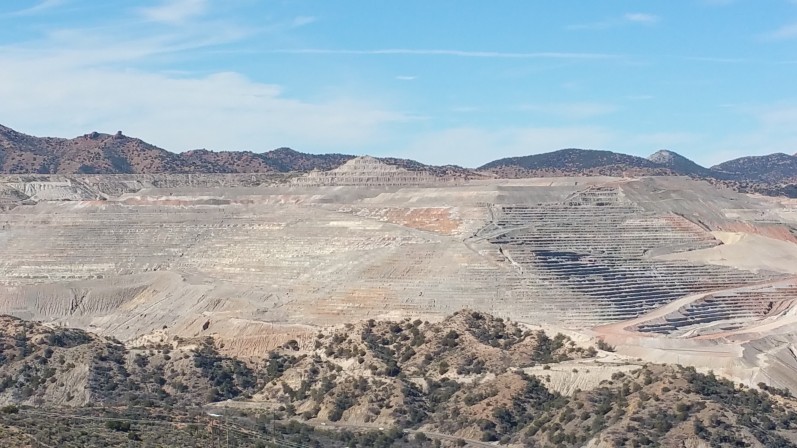 Ed traveled up highway 60 to the Globe area with friend Cliff last month to view the open pit copper mine area; this one located nearby above Miami. Quite a history here. By the way, Cliff and Cyndy returned to Colorado and Cliff is recuperating from his successful heart surgery. He thanks everyone for their prayers and is again looking forward to hosting at Trask fish hatchery in Oregon (a different one than the one we'll be at) and hosting with us in Alaska this summer. God is good.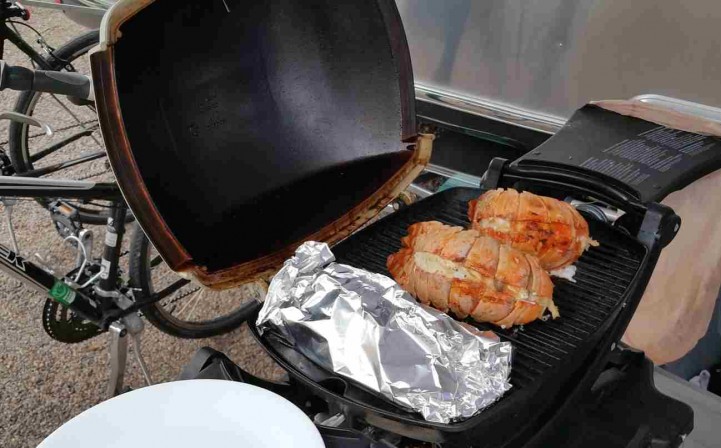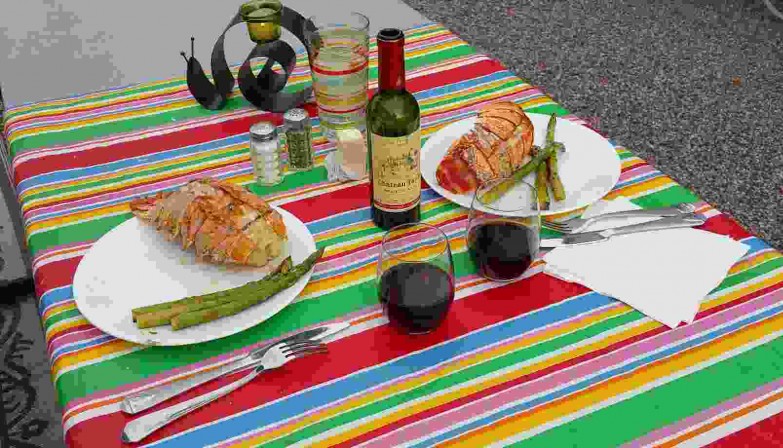 Fantastic indeed!  We were able to continue our Valentine day tradition of having a lobster dinner at home. But this year we were able to dine outside! We also enjoyed one of two gift bottles of Bordeaux wine that daughter Shannon brought back from France. Life is good!
SCHEDULE CHANGE ALERT
We keep updating our schedule; we had originally planned to stay in Arizona longer, but now leaving March 7 and heading north. No more snow in Colorado please.

Will travel to Colorado and Wyoming to visit family/friends before heading to Alsea Fish Hatchery for our one-month volunteer job and on to another volunteer job at Moose Creak Dam near Fairbanks Alaska for the summer. Check "Traveling Around" tab at the top of our blog for more detail info on our itinerary.

(Visited 101 times, 1 visits today)