The Beer Quilt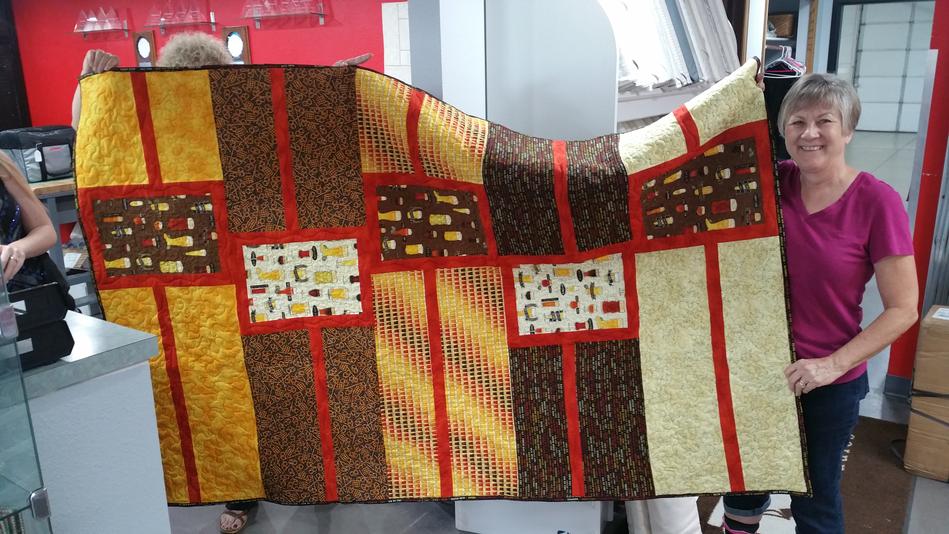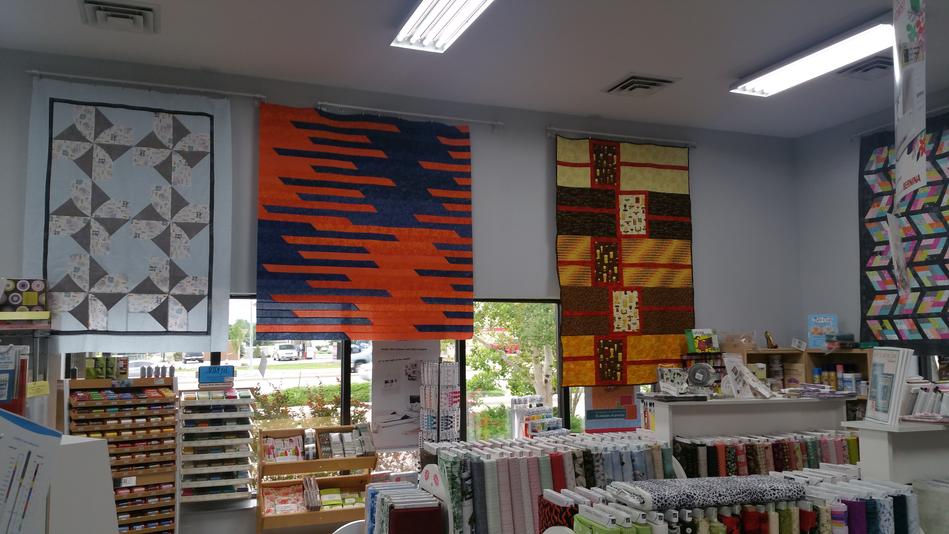 The Beer Quilt hanging proudly at the Longmont Presser Foot. Connie's therapy while laid up with her broken ankle. Her ankle is since pretty much healed and metal removed. Quilt donated to Brian and Angie Nichols to hang in their new Fraser River Bear Co brewery.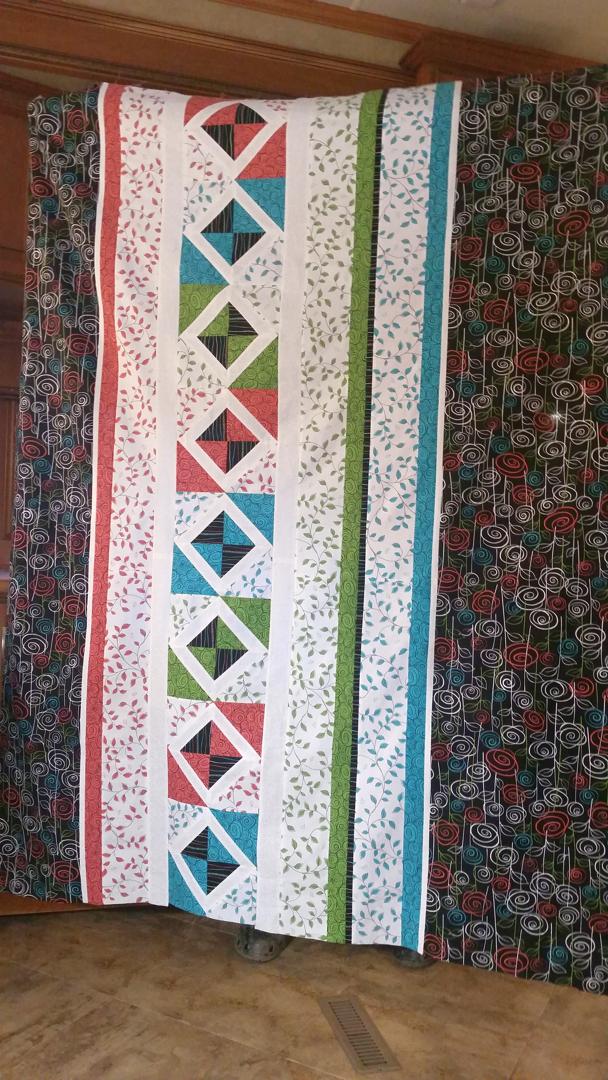 This is a quilt Connie did for the Presser Foot. The store will display it for a year or so, then give it back to her. She really loved the colors and simple, yet complex, design.
Quilting in Arizona

With serving as managers here at Twin Palms RV Park, along with nearby family and other attractions in the area, Connie hasn't had a lot of time to do much quilting. But has managed to get in some…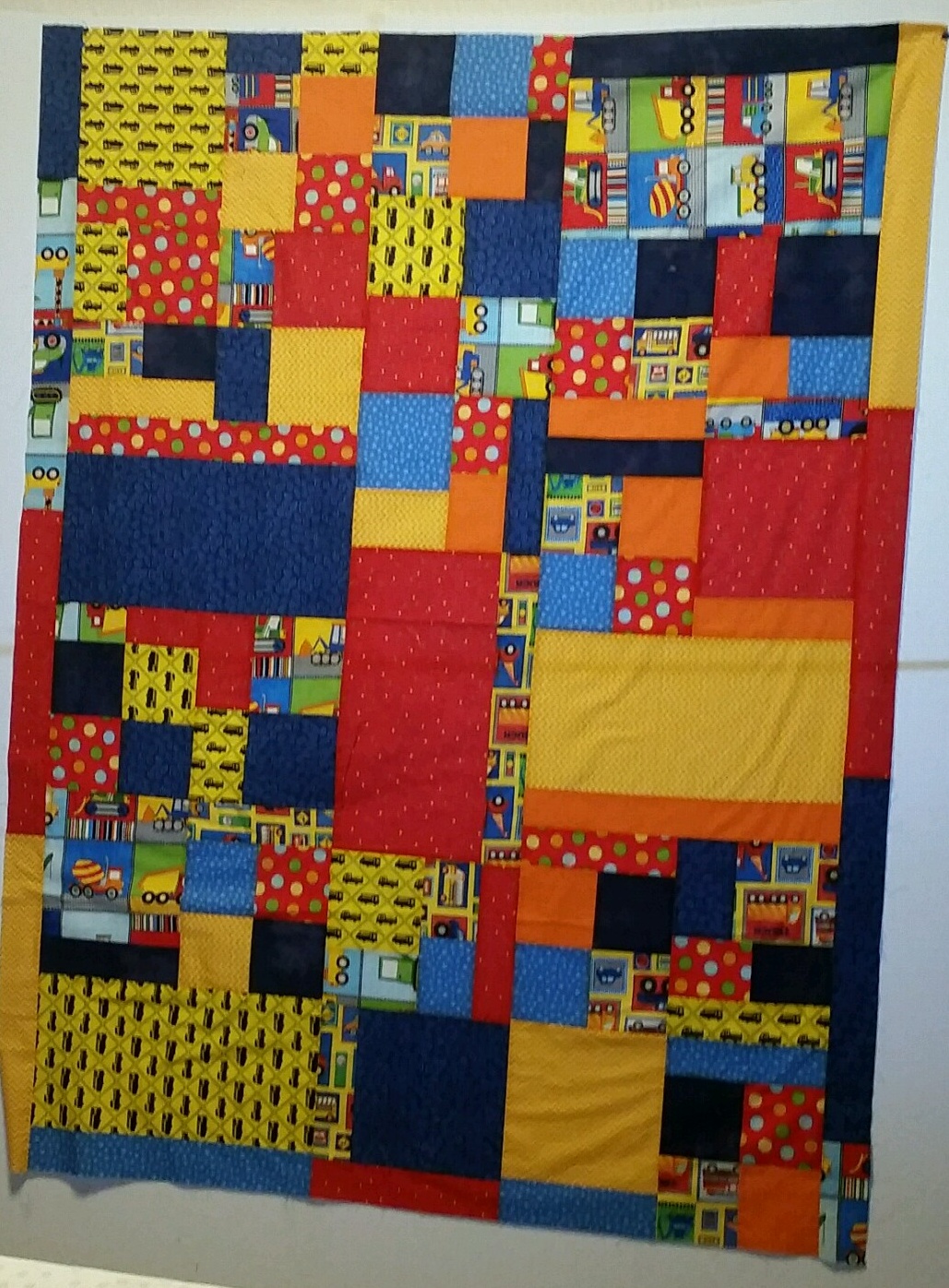 Front of Jaxon's quilt pieced on design wall after pinning and before quilting.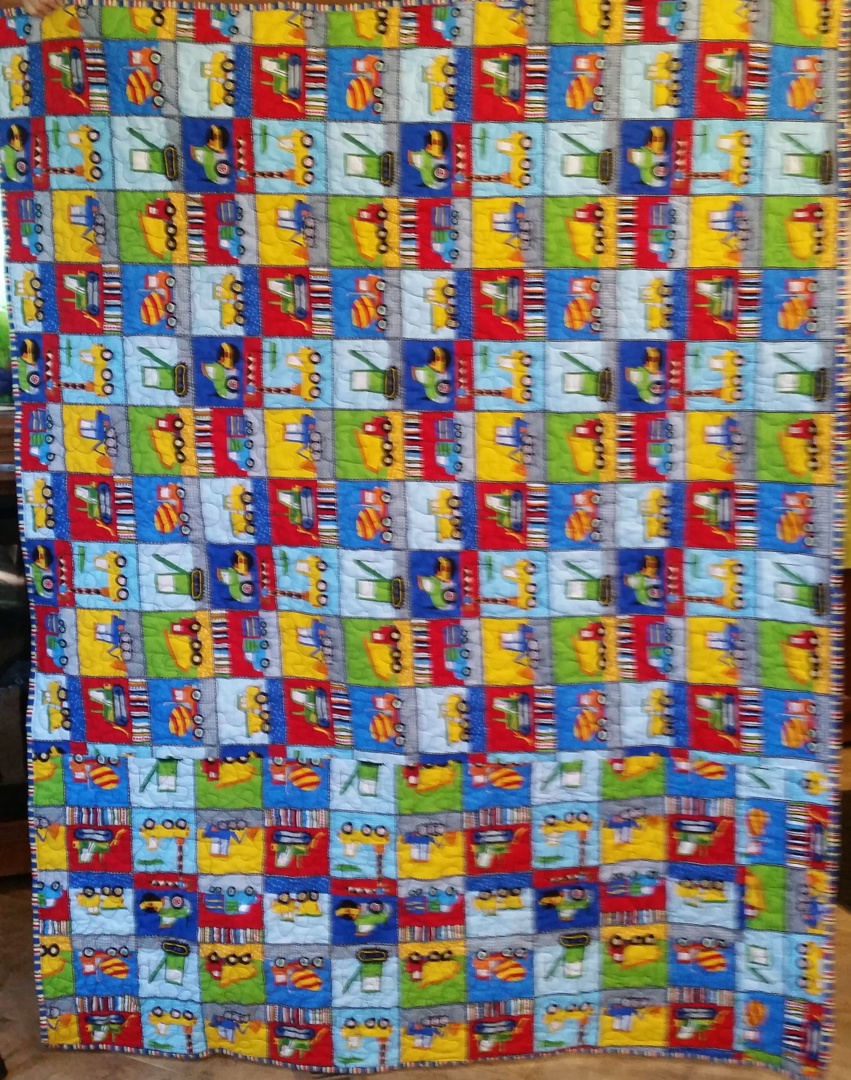 Back of completed quilt for great grand nephew Jaxon in Stephenville, TX. Jaxon is Ed's sister Alice's daughter Sandy's son Wesley's new born son. Whew! Connie enjoyed making it for him.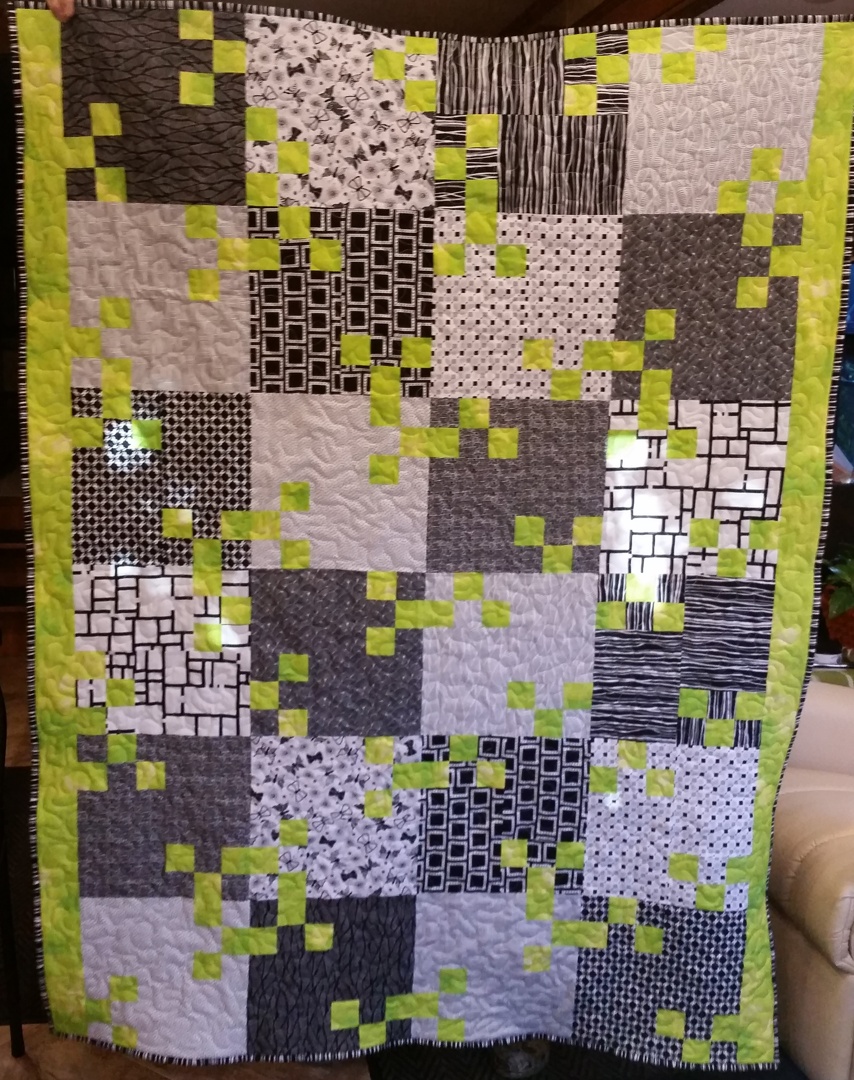 We were in Gillette, WY with daughter Kari during her last two weeks of her cancer battle, then returned for her funeral 10 days later. Kari bought this quilt pattern and fabric for husband Edward because he liked it, but her health never allowed her to get started on it. Connie brought the pattern and fabric home to Mesa and enjoyed quilting it in memory of Kari. She finished it and sent to Edward in March, 2017.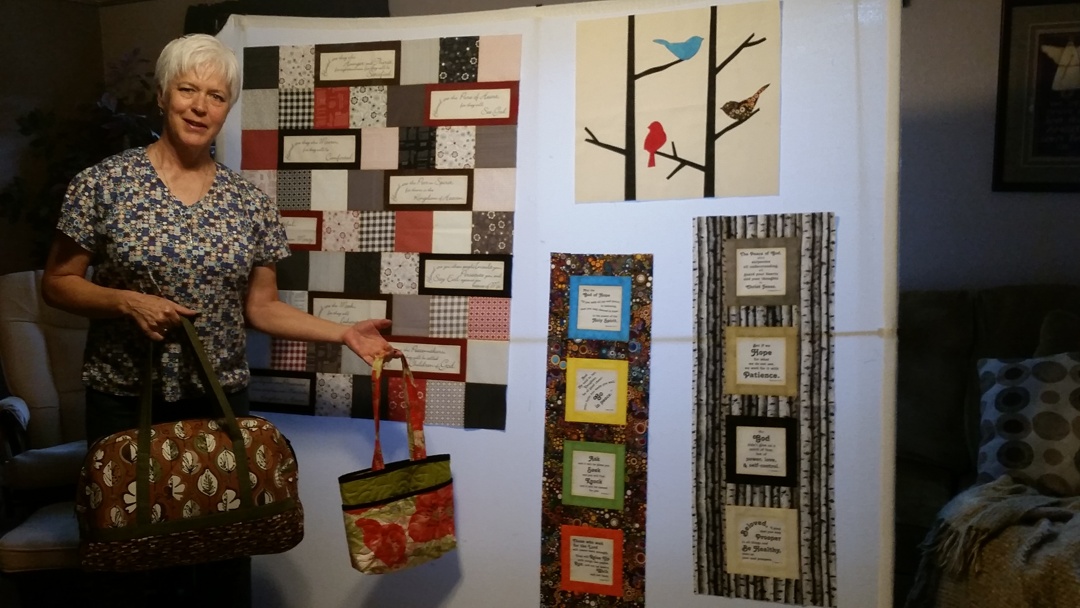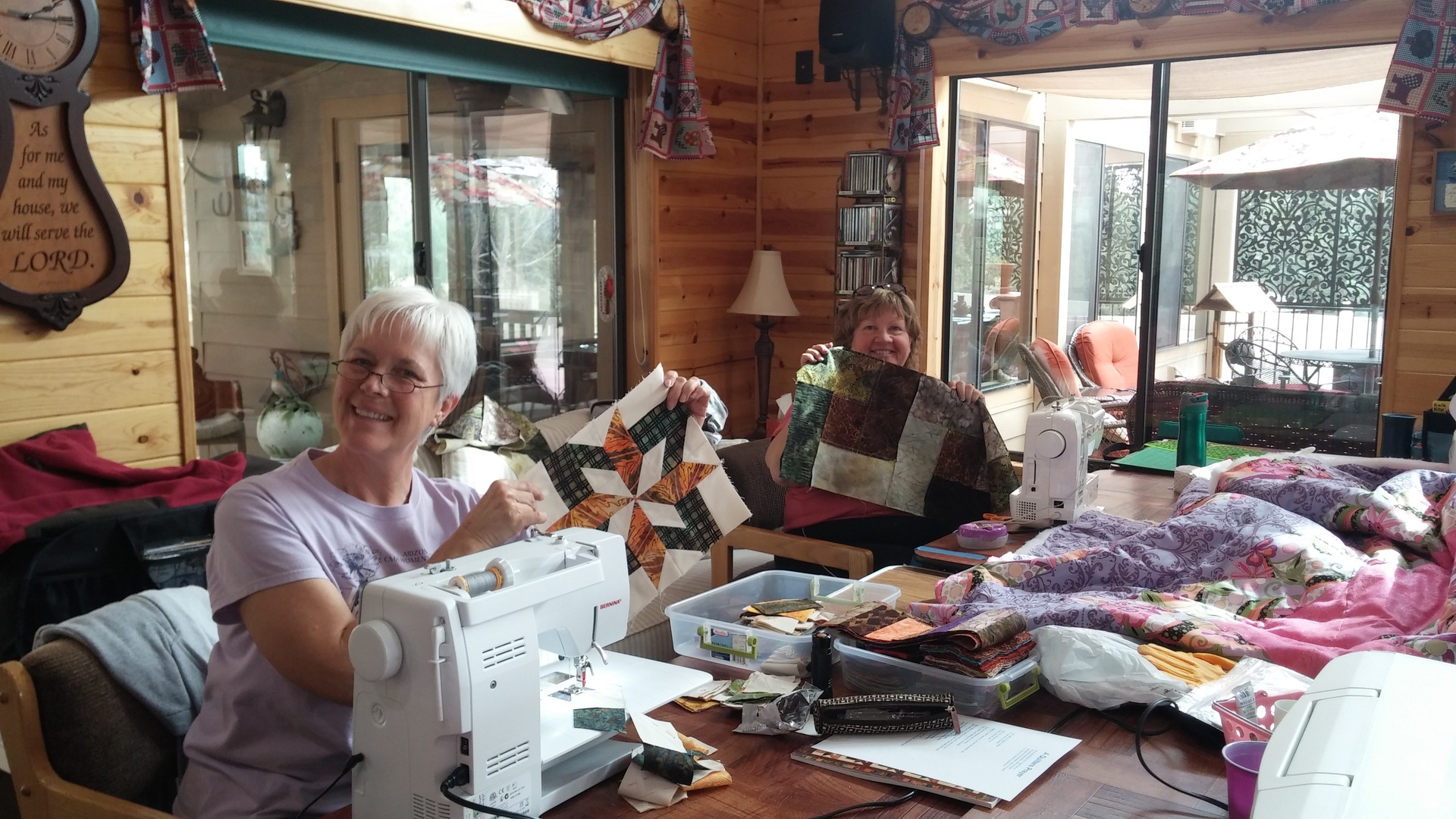 Connie also carved in a few days of "Quilt Camp" with sister Carol and a few other women the last week of February, 2017. Here Carol displays her quilt camp projects. Connie got started on the Jaxon's and Kari's quilts (above). Needless to say, they had a blast…and ate very well. Breath of Life Retreat Center in Pine were wonderful hosts.
Quilting in Oregon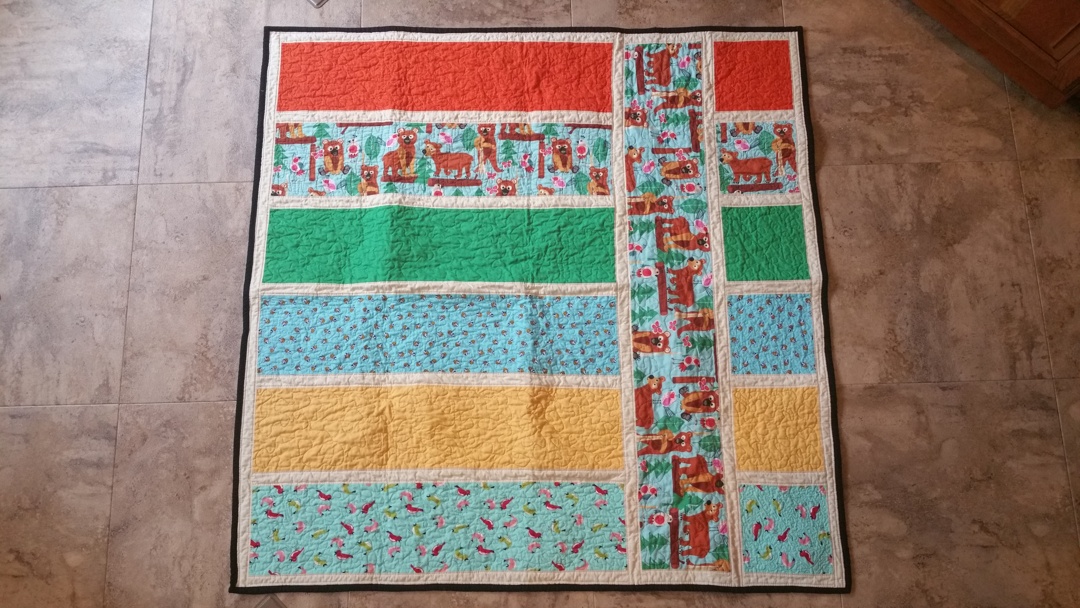 Connie made this quilt for Everett, the young son of Travis and Dezi Axtell. Travis is host at Big Creek Fish Hatchery near Astoria, OR, and we our host coordinator.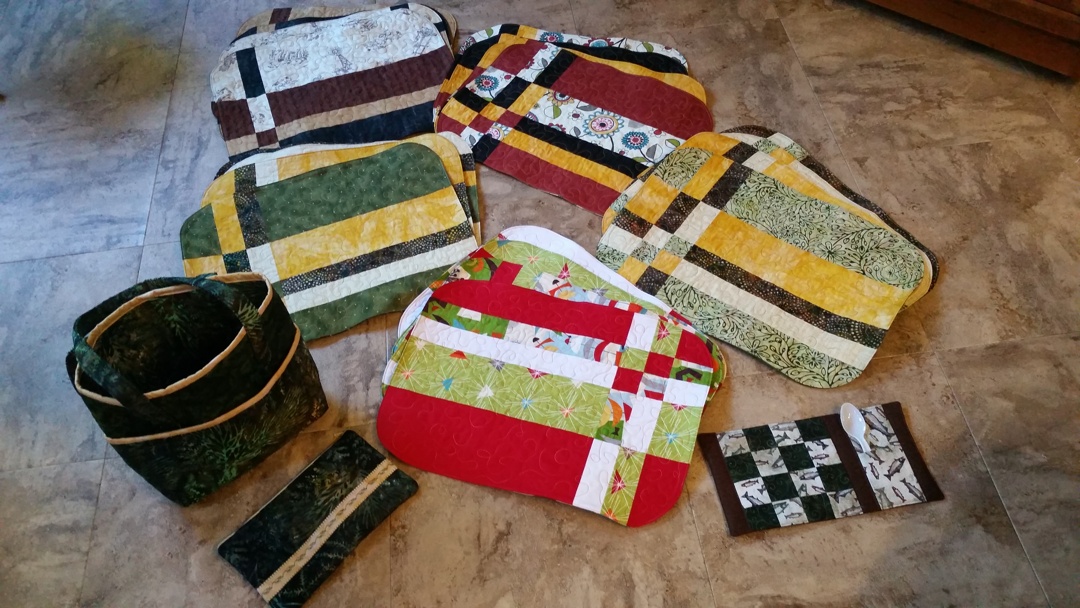 I decided to make the families at Big Creek something because they have all been so nice to us and made our summer very nice. I made 6 sets of placemats (one set is not pictured), a tote with a zippered bag, and a mug rug with a spoon holder in it.
It was not what I had planned, but I had fun doing it. I wanted to get my rows done, but that will have to wait. I'll do them soon. I think I have about 7 or 8 and more on the way.
Connie's Row by Row
Row By Row Experience is like a shop hop, but as you travel around the country, like we are, you can stop at participating quilt shops and purchase a kit, pattern, and/or "license plate". This is a yearly event from June 21st through September 3rd. Check out the website for more information:  www.rowbyrowexperience.com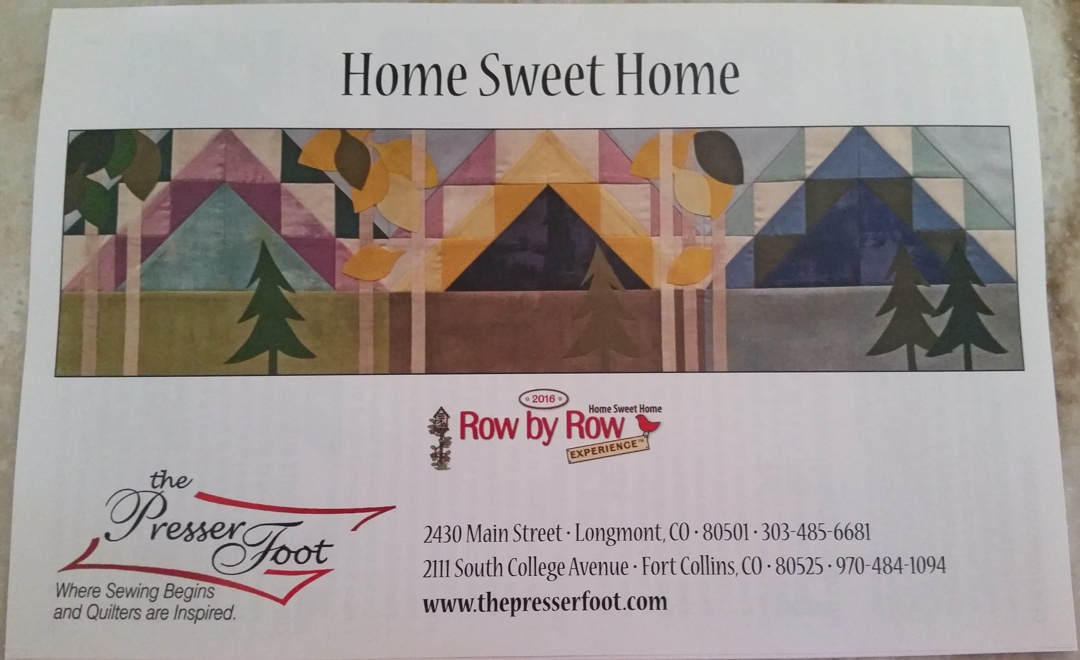 I began my journey this year with The Presser Foot in Longmont, Colorado. It is my home and I worked for this store before we started full time RVing. I also have a row from their Ft. Collins store!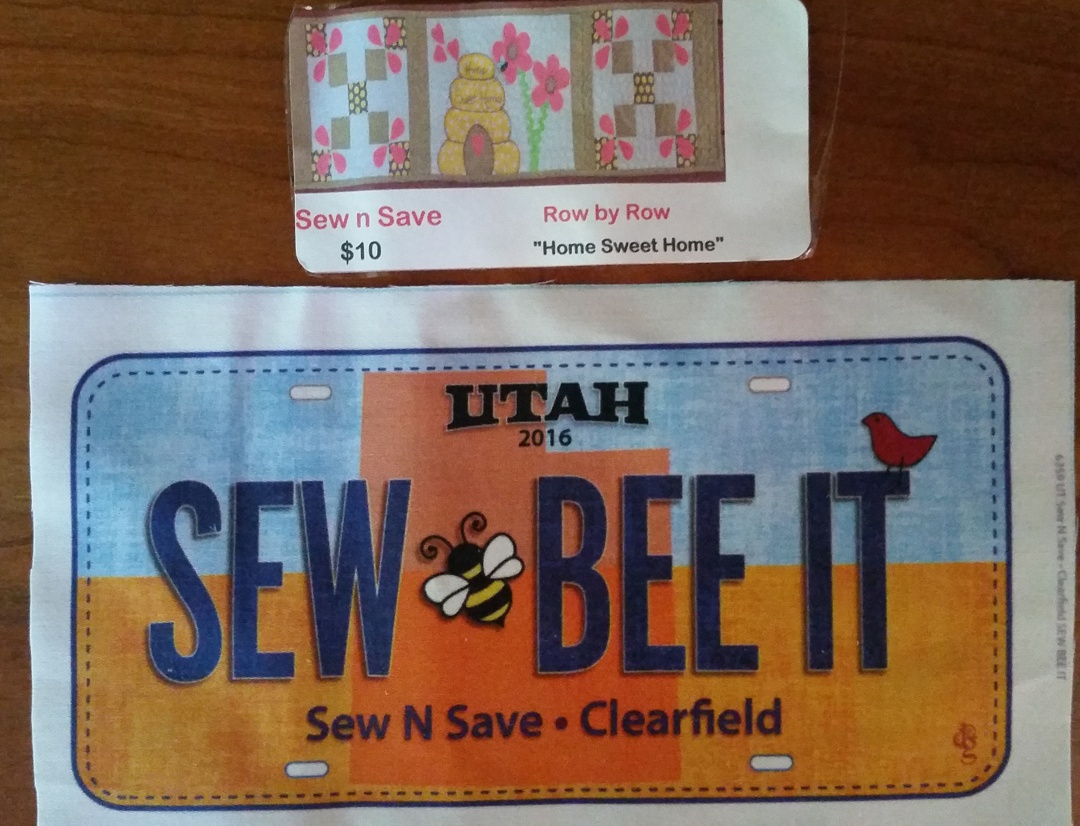 My friend Dava took me to 3 quilt stores in the Layton, Utah area. We picked up a kit from the store shown above.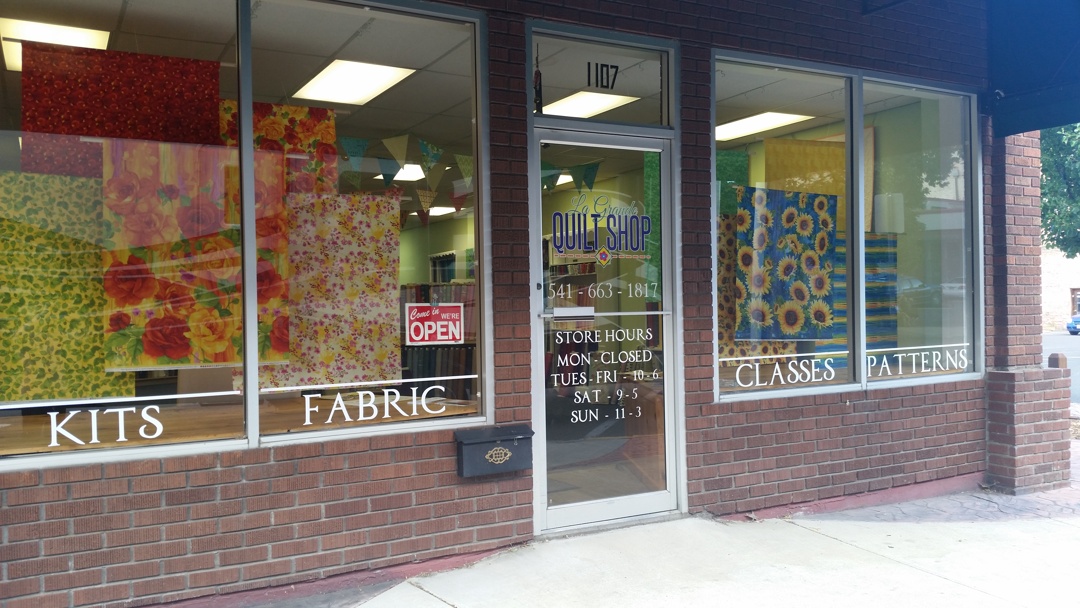 Bloom where you are planted is from the LaGrande Quilt Store in LaGrande, Oregon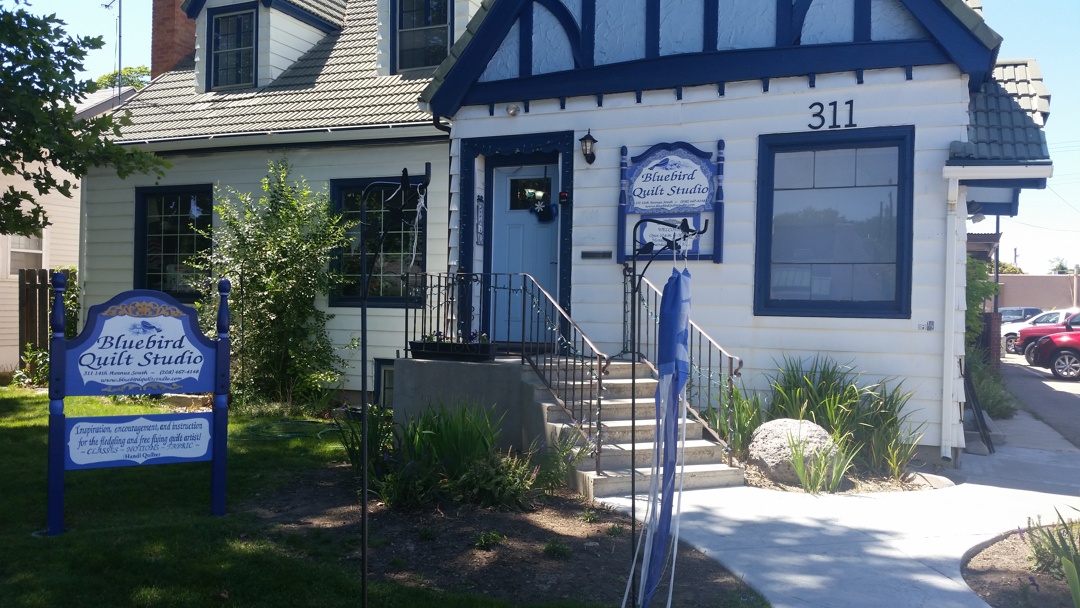 This row from the Blue Bird Quilt store in Nampa, Idaho, lives up to its name.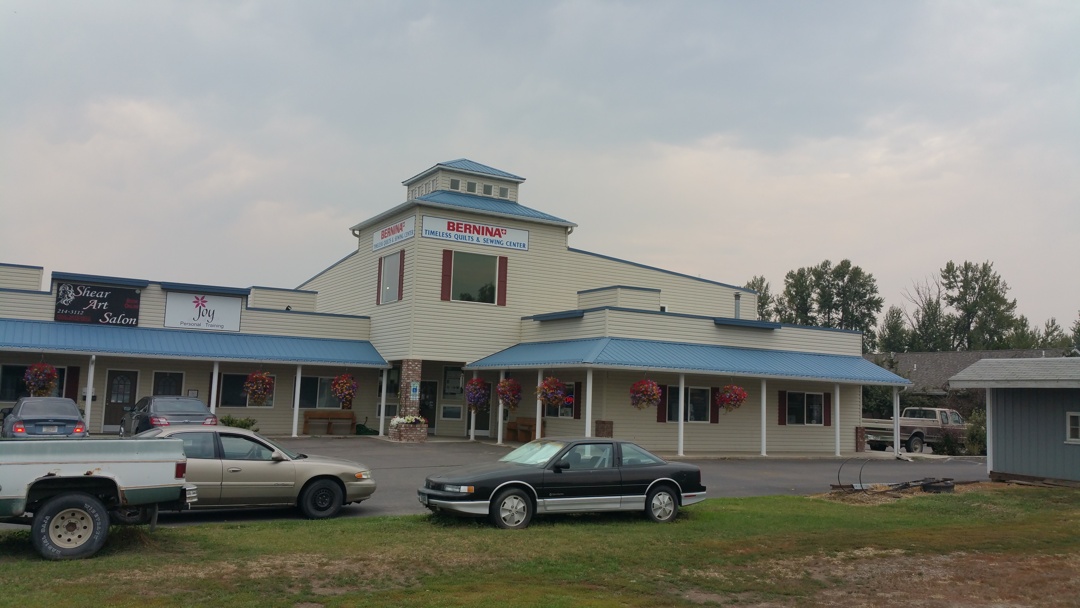 Made a stop at Timeless Quilts in Missoula during our Oregon-Wyoming travel Wednesday August 31, 2016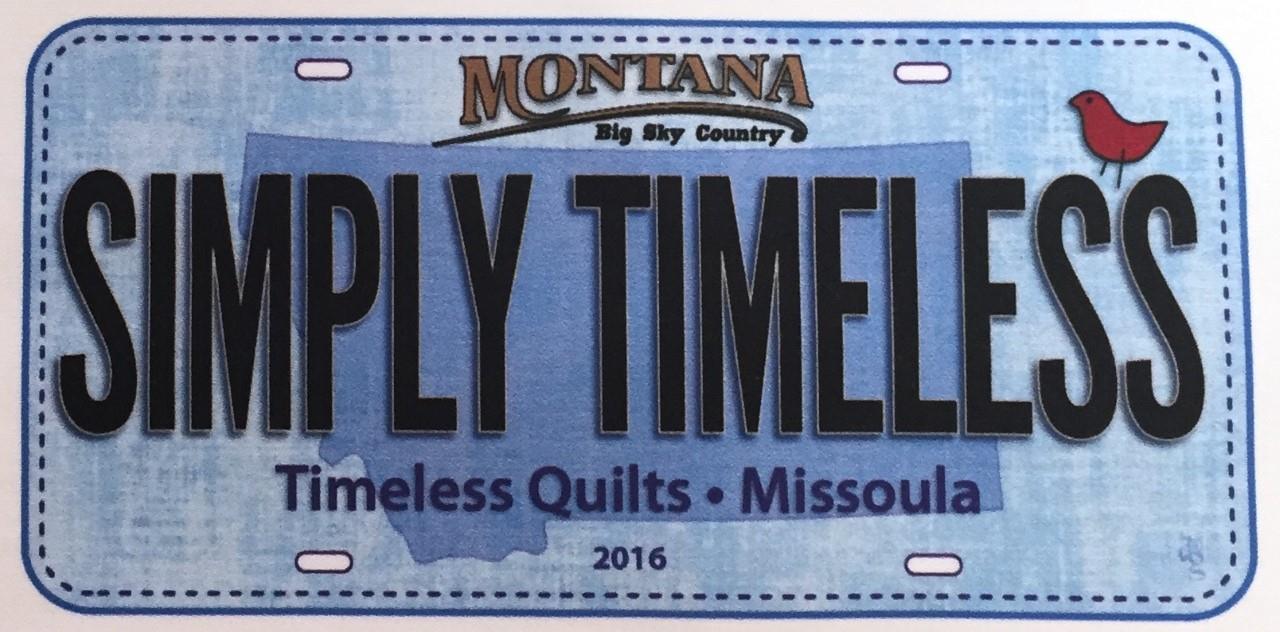 Here are pictures of their row by row and Simply Timeless license plate we picked up. Will work on making these as time allows.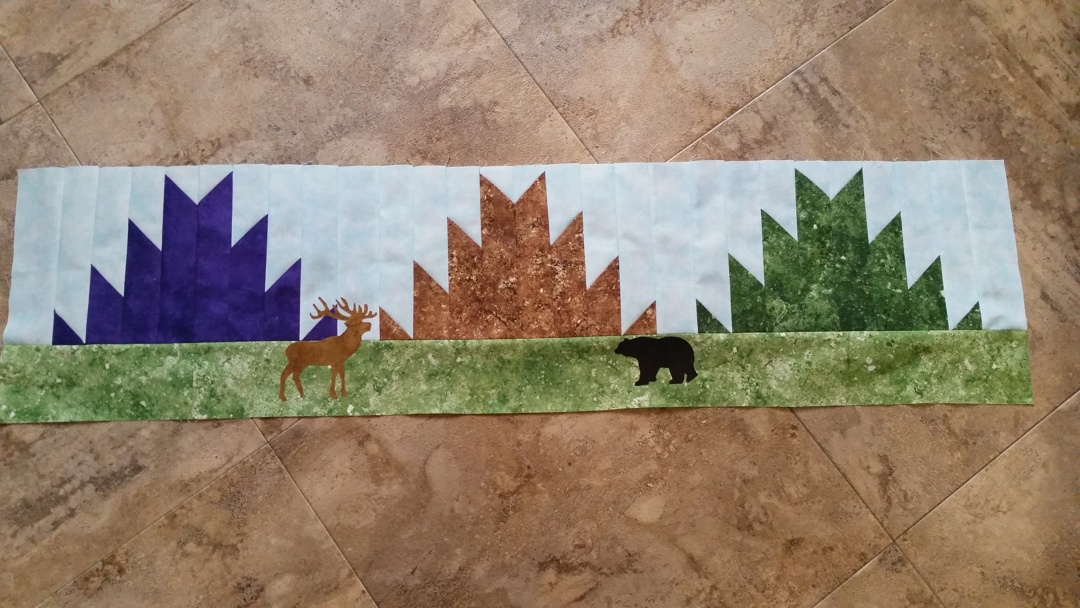 Cottage Bliss, Estes Park.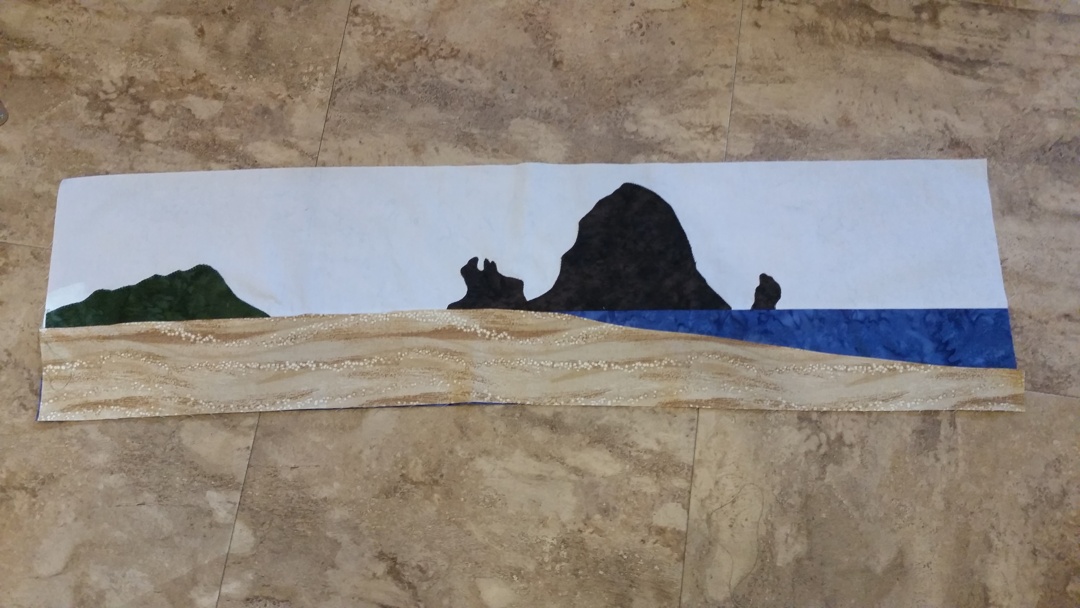 Center Diamond Quilts, Cannon Beach, OR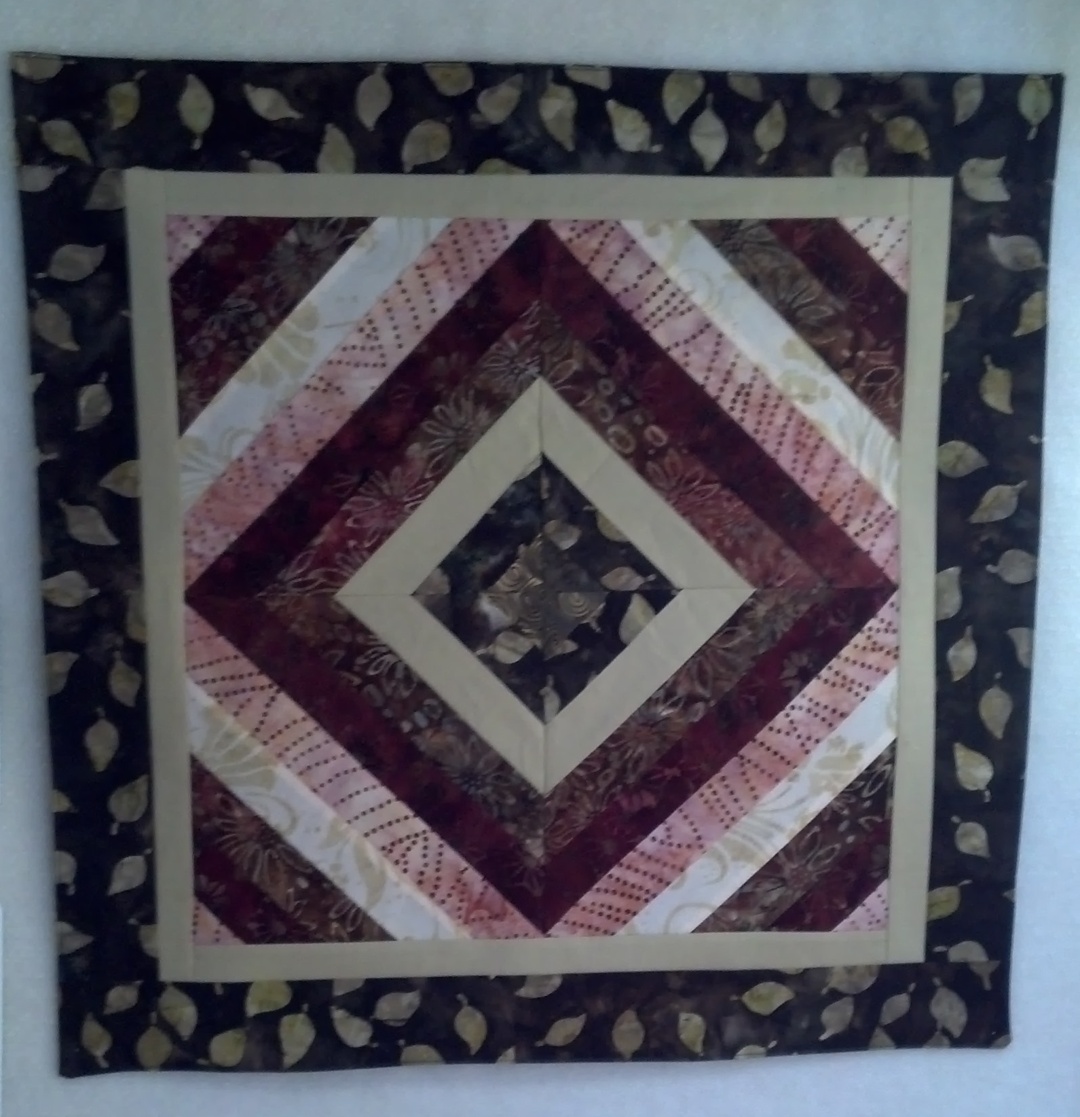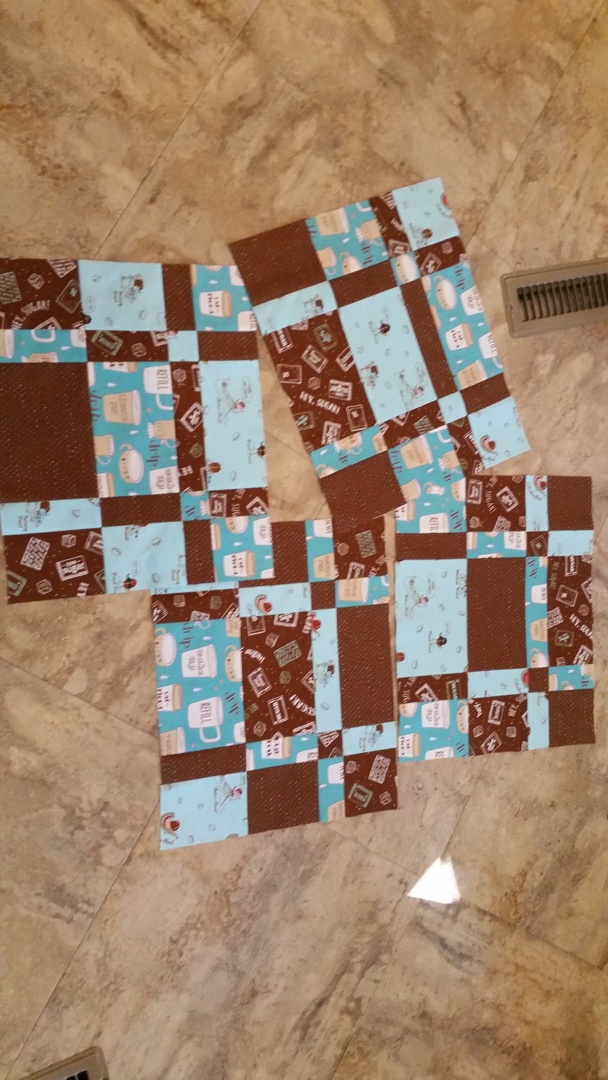 Placemats made for Susan. She bought our home on Corey and works at the Presser Foot in Longmont.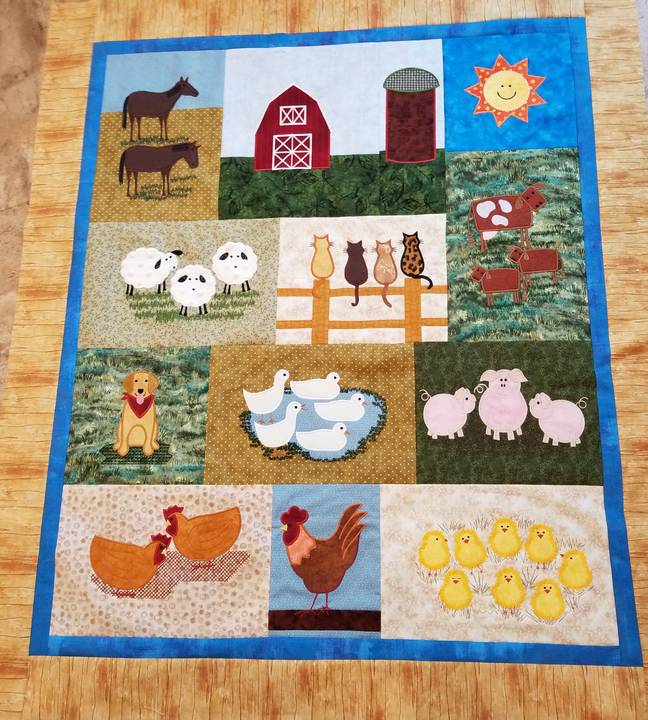 Quilt for Dean Scott Phelps. Brittani & Garth's 2018 son.
Sister Cheri's quilt, made for her pooch Ella
Embroidery towels for Grandson Hagen and bride Leanna's wedding gift
Star Wars quilt for Shelby. Made from Kari's fabric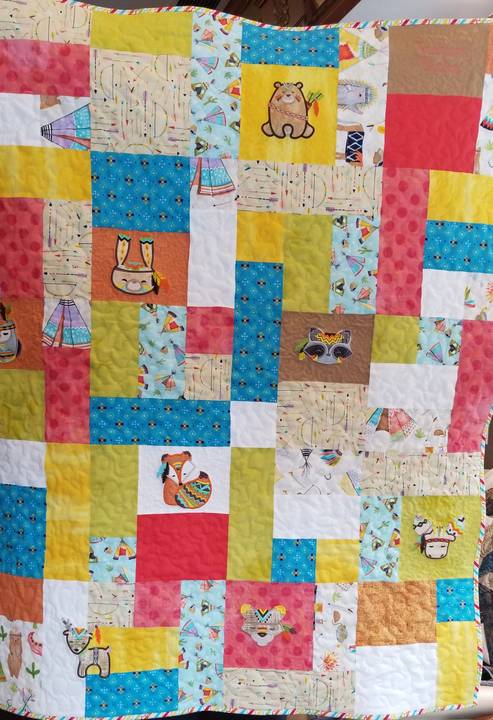 Front of Tribal Boho quilt for Taetum blake, new daughter for grand niece Jordyn and Mario Lopez in Stephenville, TX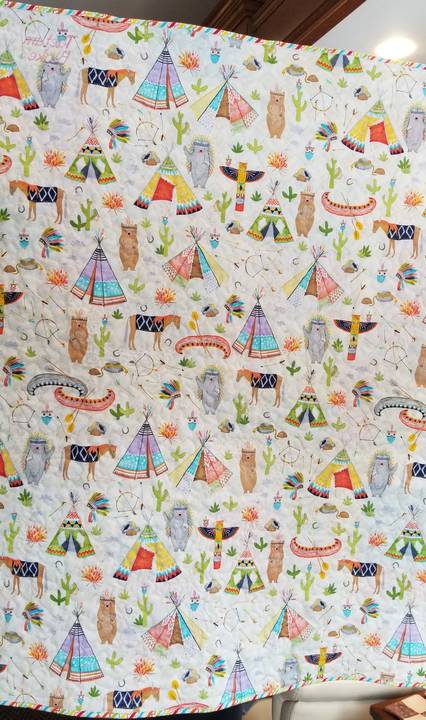 Backing of Tribal Boho quilt for Taetum blake, new daughter for grand niece Jordyn and Mario Lopez in Stephenville, TX
(Visited 540 times, 1 visits today)