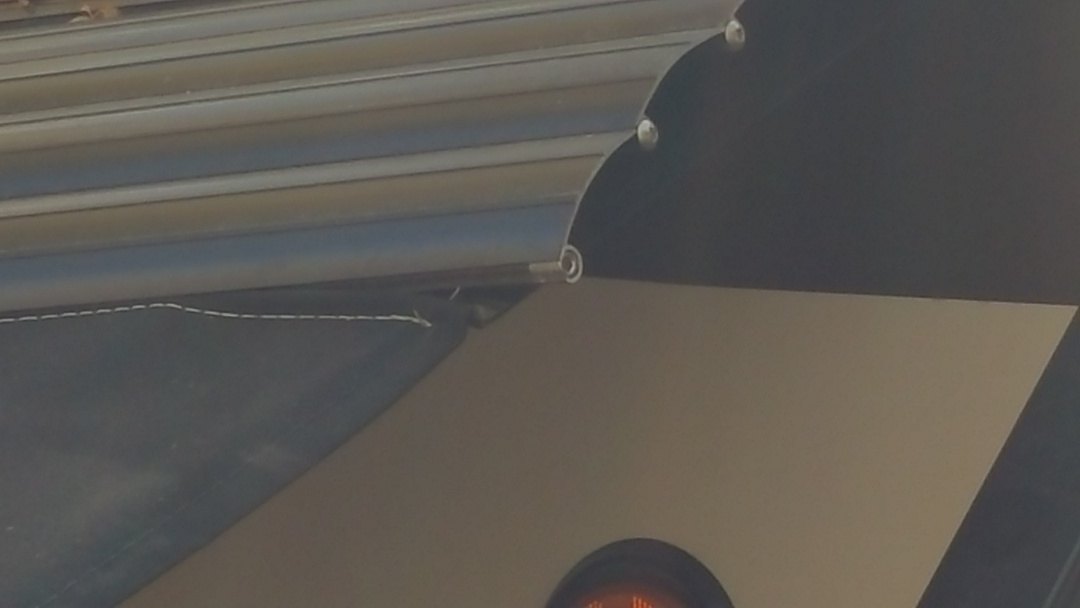 We arrived in Mesa Wednesday afternoon, November 9. Our awning had pulled out of slot a bit, so we dropped our trailer at Desert Autoplex for warranty repair.
We were not able to get in to our spot at Twin Palms RV until Saturday, so we were left with 3 homeless nights. Jill, the service manager at Desert Autoplex, was super and allowed us to leave our trailer in their secure lot with 50amp service. They completed the awning repair Wednesday! They are conveniently located directly across Main from Twin Palms.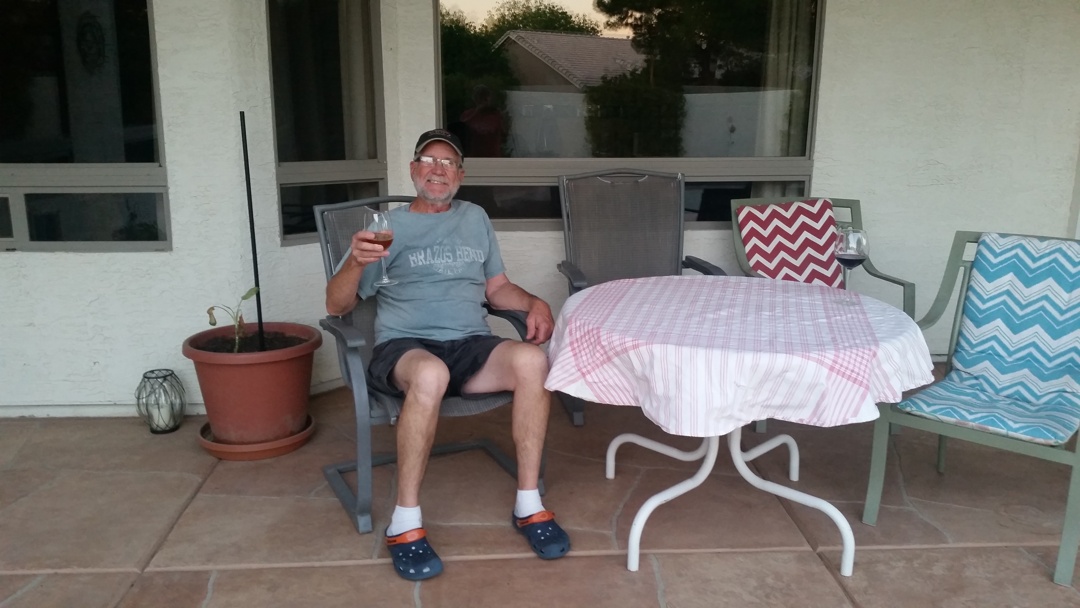 Connie's sister Carol, and husband Roger left for the Holy Land (no not Texas) trip the day we arrived. So we had their home to spend our 3 homeless nights! Now that's some kind of deal! It was like staying at a $300 a night resort with pool and all the amenities. Here's Ed on their patio near the pool. Even had the use of Carol's car!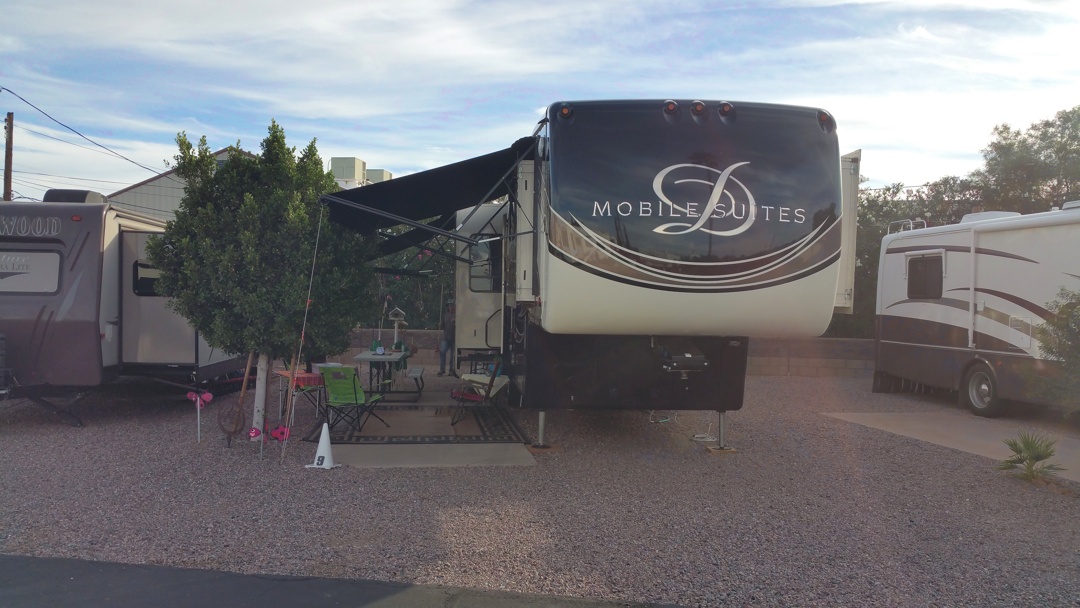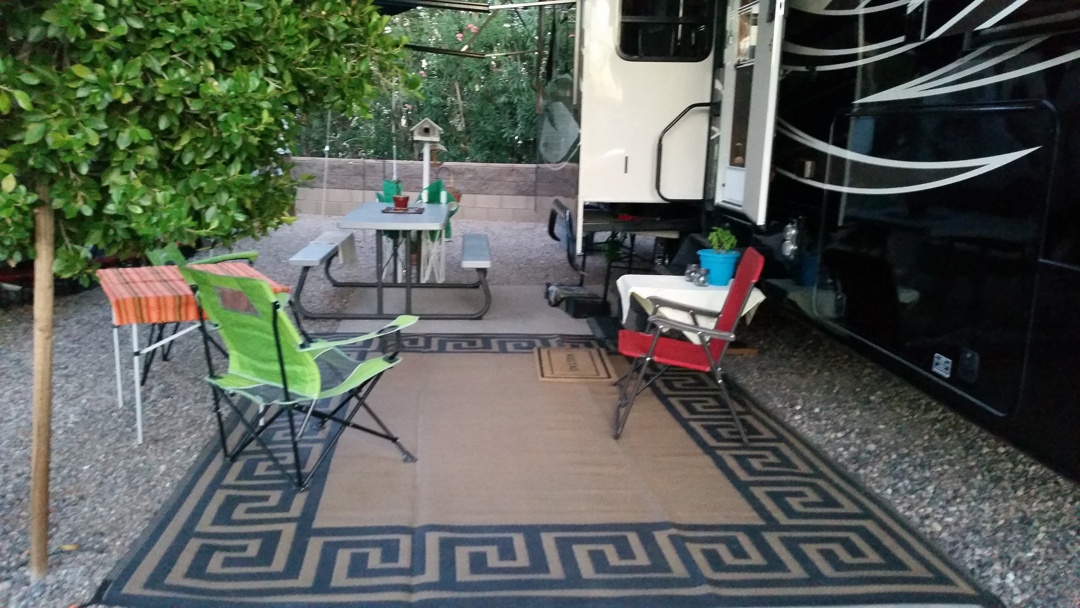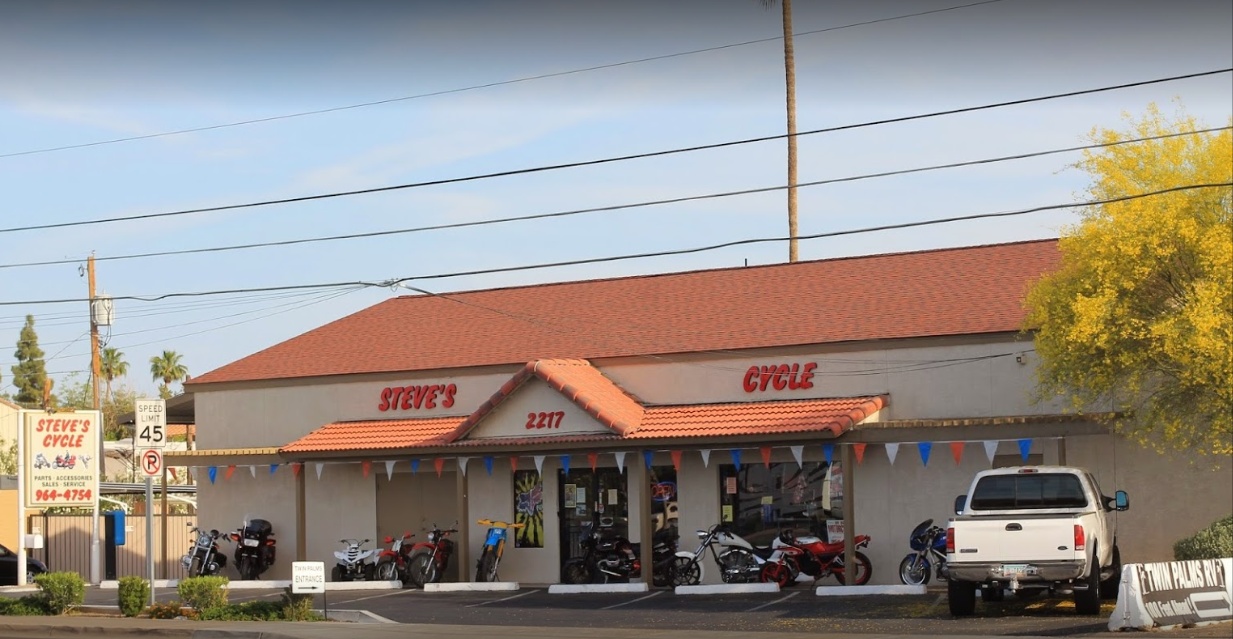 We got settled in to our new spot (#9) on Saturday, then had orientation with Steve (the owner) on Monday. Orientation included basic items Steve wanted us to do in his absence as "Managers." Pretty light duty compared to our other volunteer jobs we've had. We love our spot. It's directly behind Steve's Motorcycle shop on Main Street, so we get some noise, but quite tolerable.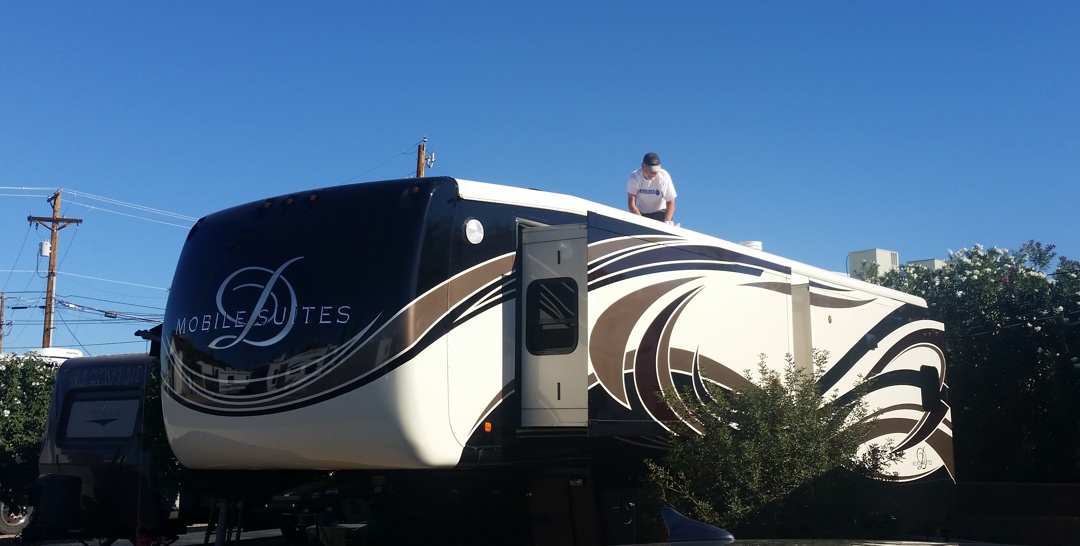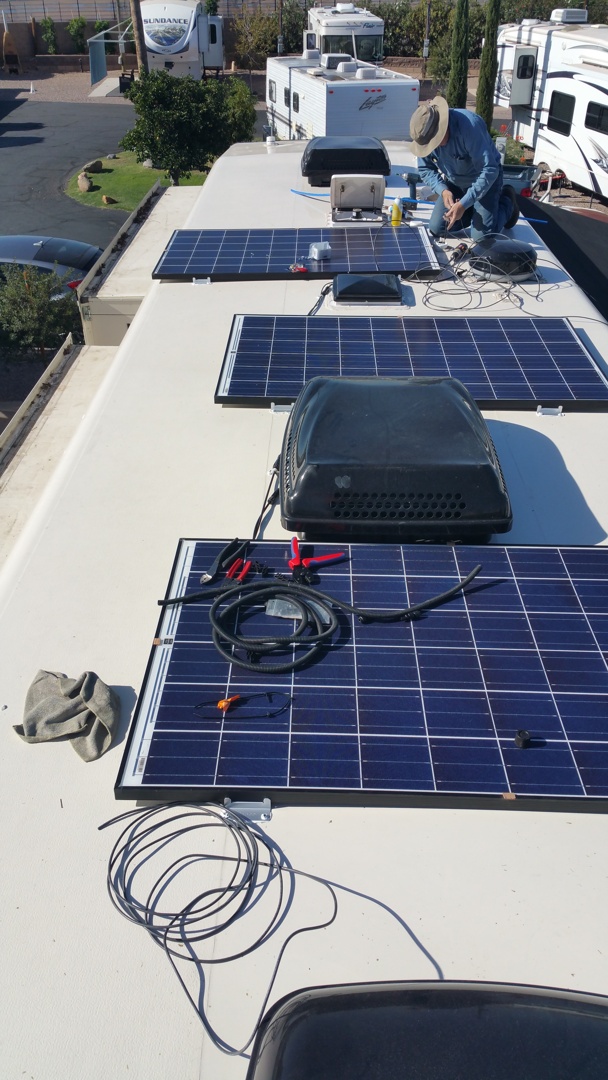 We had Mike Isley install three 260 watt solar panels and associated equipment the week we arrived at Twin Palms. Mike did a great job and knows his stuff. Click here for a few more pictures of the install. Ed braved prepping the fiberglass roof for solar by washing and waxing it. The solar will be our safety net while traveling with a power hog residential refrigerator. And of course we like to have our popcorn and movie while parked at Walmart 😉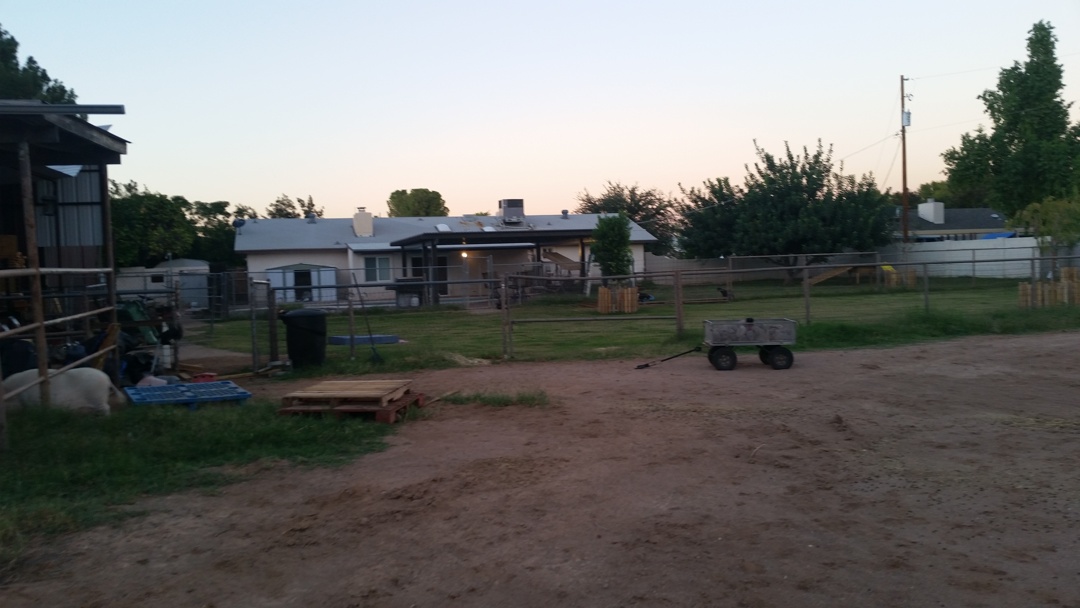 Carol's son Marshall, his wife Amanda, and daughter MacKenzie live in Chandler. Just a few miles from Mesa. While they are only a block off a major street (Dobson), they have a large irrigated tract. The former owner boarded horses. Marshall and Amanda have huge plans for "going off the grid" and have a perfect place for that…only as outsiders, we see lots and lots of work! They invited us over for BBQ and to get a tour of their new place. Even had a beer!
(Visited 48 times, 1 visits today)