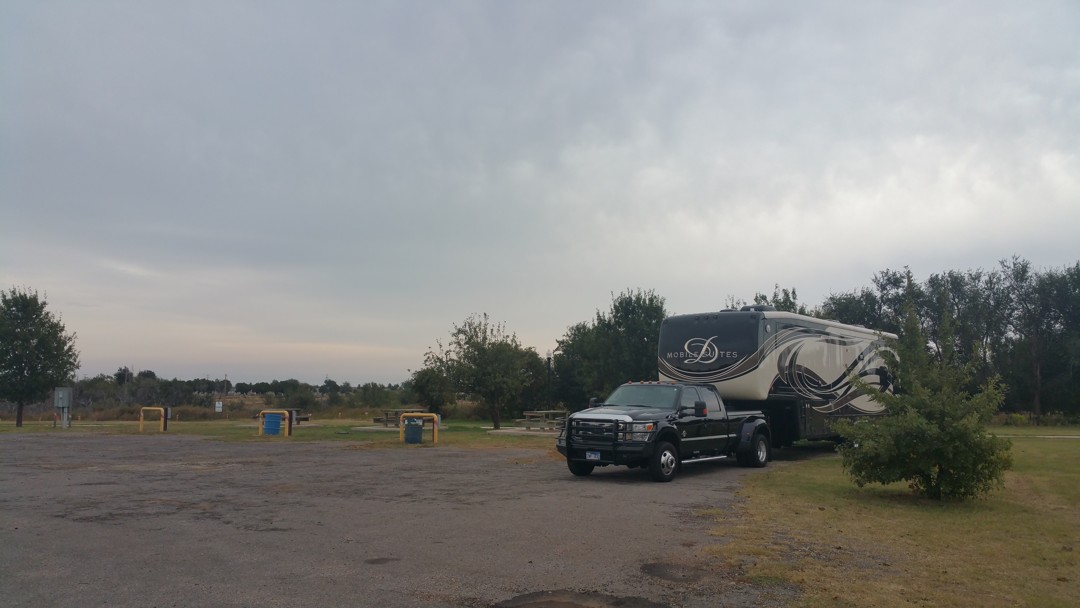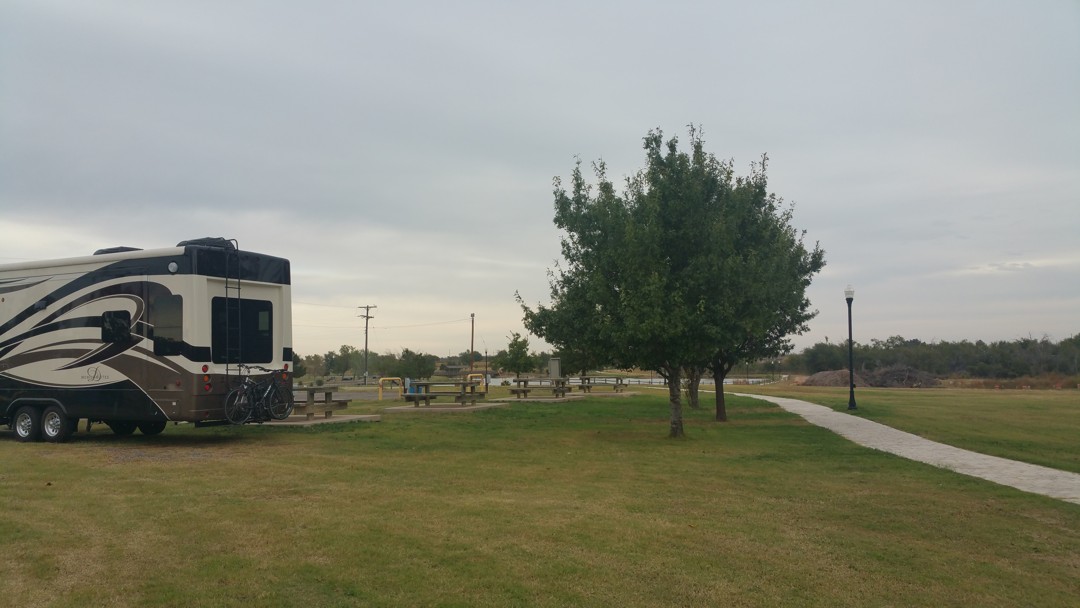 Left Loveland RV Resort on Thursday November 3, 2016 in route to our winter home in Mesa, AZ. We had a nice uneventful drive to the Walmart in Trinidad, CO. Managed to walk the 2 miles in to downtown along the Santa Fe Trail. Not really a trail, but a 2-lane highway.  But enjoyed getting out and seeing some of the downtown area. Somewhat surprised of all the emphasis on cannabis (marijuana) sale places. One next door to Walmart, and a block of stores in downtown. Trinidad is on the border, so is a good source for folks from other states to stalk up.
Traveled from Trinidad to Childress, TX on Friday; pulling in to a delightful campground in the park. Only $15. Was nice and quiet, but we did hear the ducks quacking on the lake. Loved it.
We ventured to Stephenville on Saturday and stayed till the following Tuesday. Great visit with Ed's sister and family there. Click here to view Texas family pictures.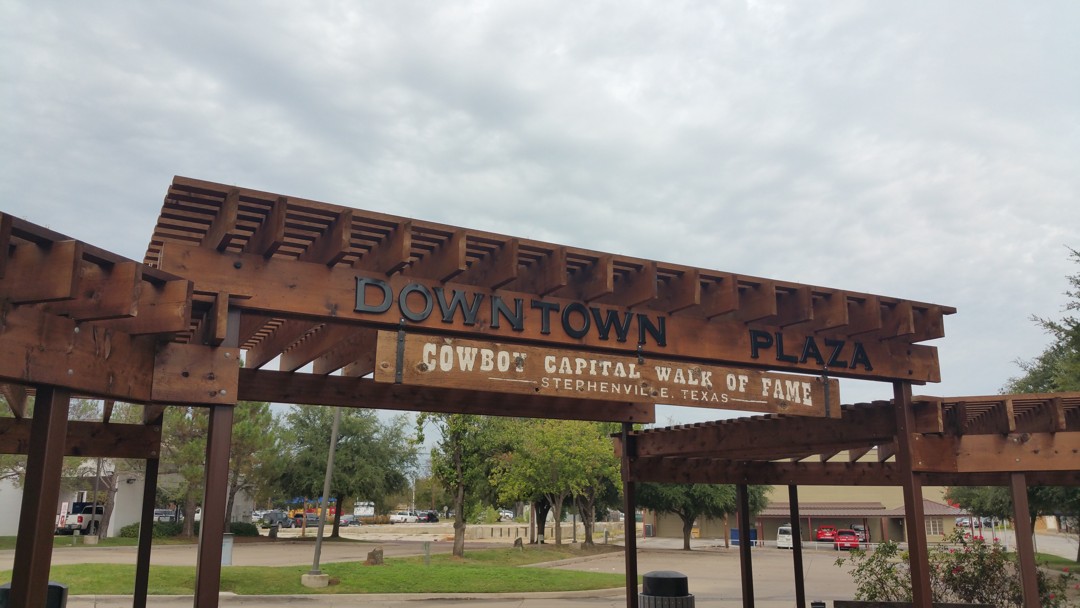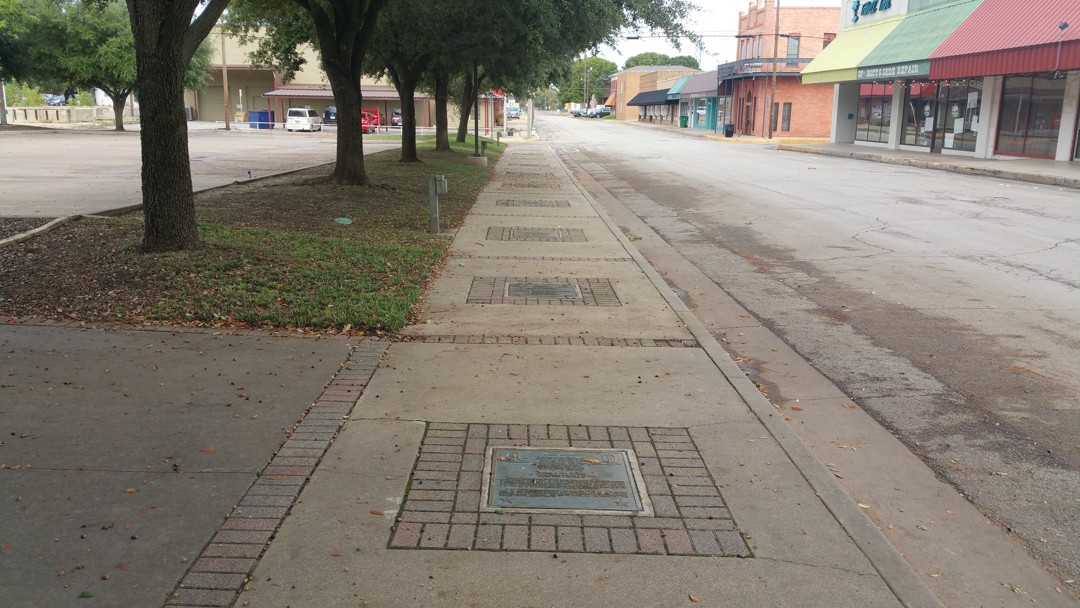 Many rodeo cowboys call Stephenville home and the town honors them with a dedicated Cowboy Capital Walk-of-Fame block in downtown.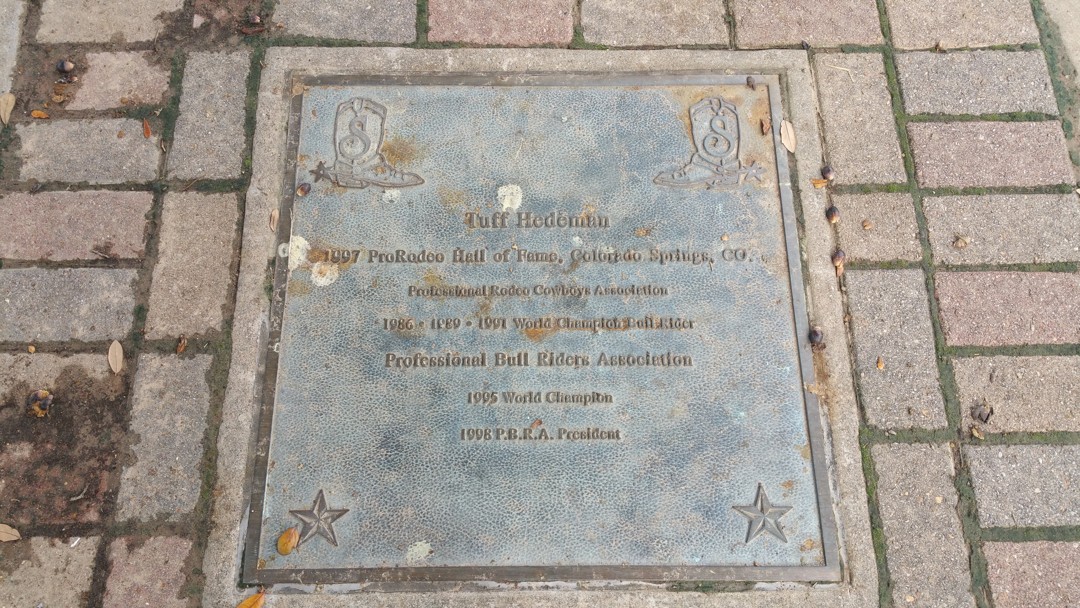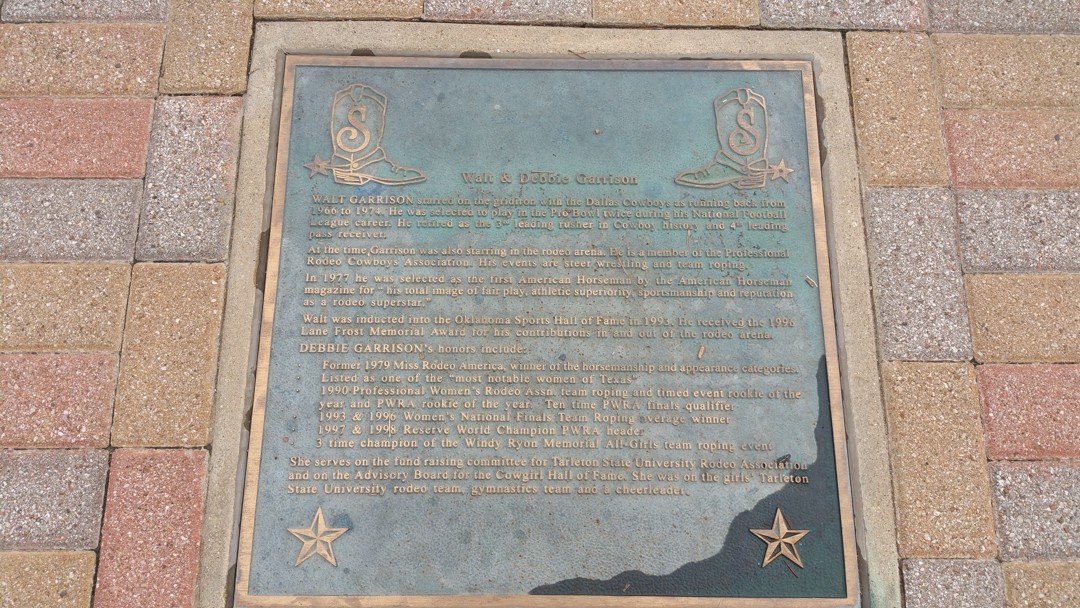 Walk-of-Fame plaques include famous bull rider, Tuff Hedeman, Rodeo Clown and bull fighter Junior Meek, and Dallas Cowboys running back and steer wrestler Walt Garrison and 1979 Miss Rodeo America wife Debbie.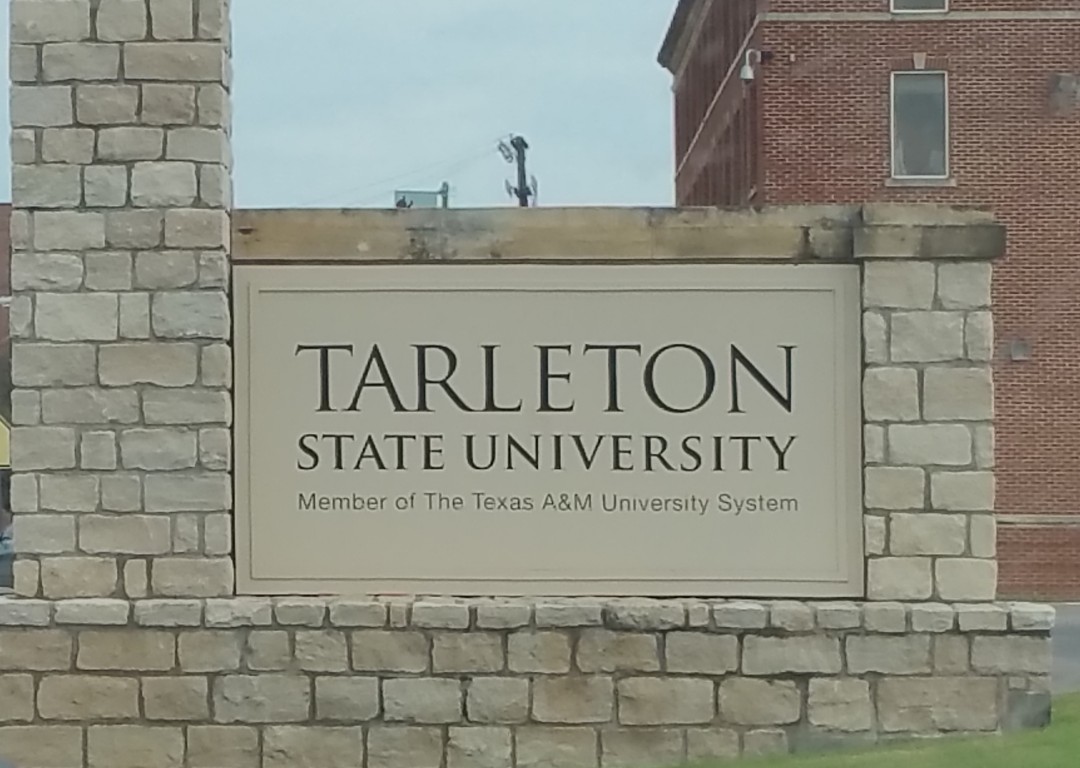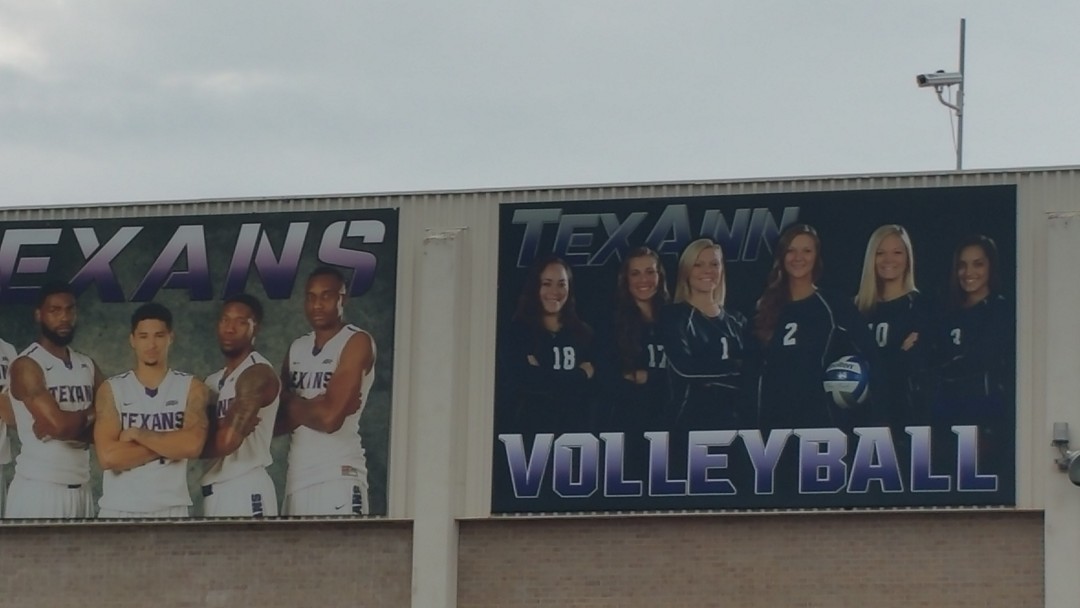 When driving from our Stephenville City Park RV site to Ed's sister's place, we would pass Tarleton State University, home of the Texans…or Texanns if you're woman volleyball player. Tarleton is an extension of Texas A&M, College Station, Texas. We made a note that our grand daughter Faith might one day be interested; scholarship pending of course.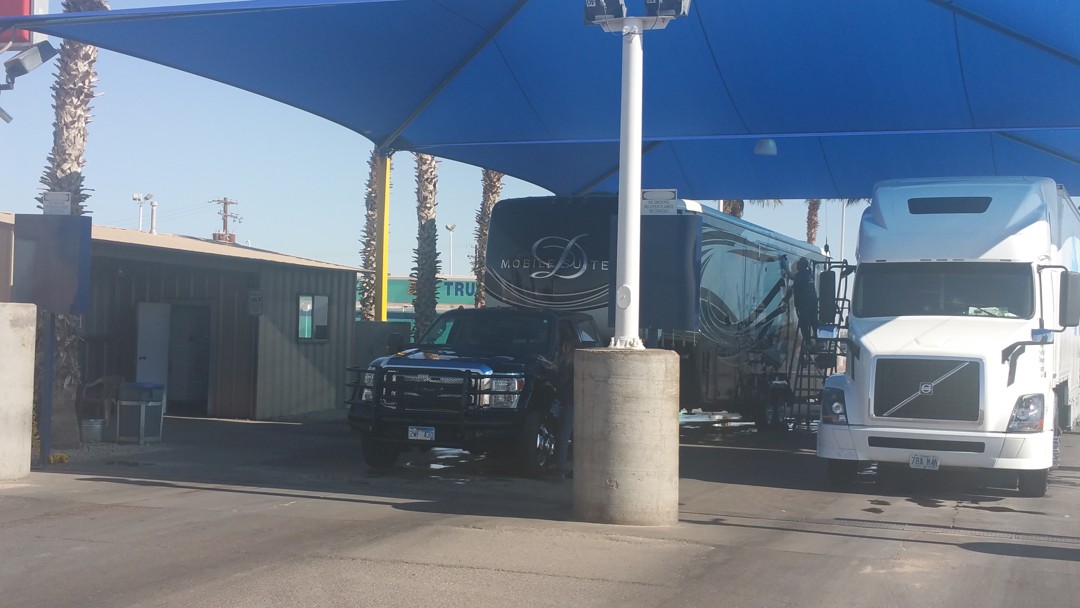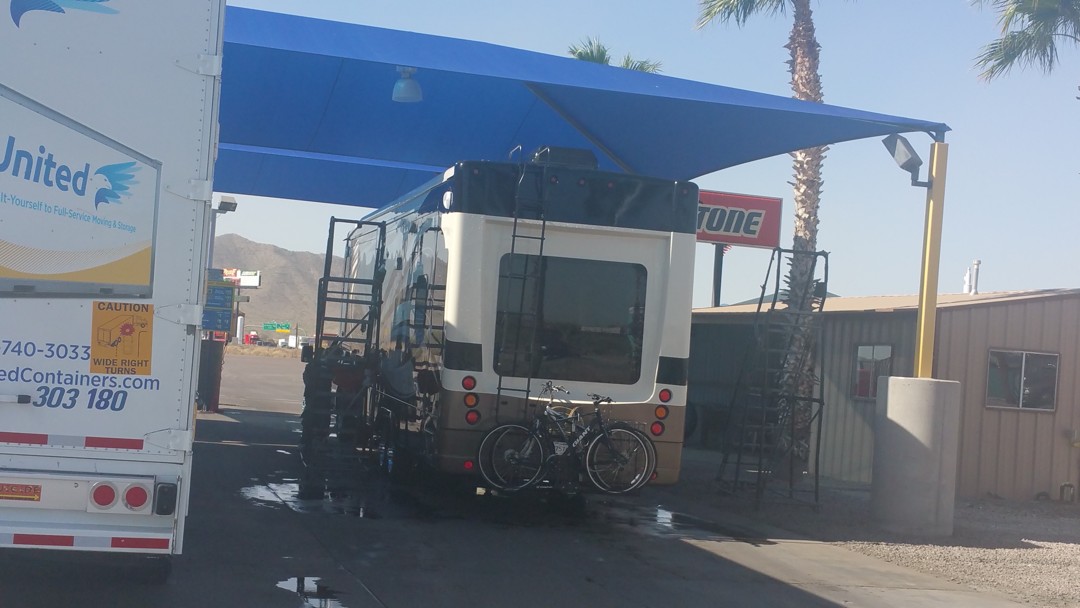 Drove 600 miles on Tuesday November 8, voting day, to another Walmart in Las Cruces, NM. We had stayed here before on a different trip and remembered it offered pretty nice accommodations…for free..plus they have all night security patrol. Many choices for dinner after hours on the road. We enjoyed a Goose Island IPA and dinner at Applebees, a short walk from Walmart.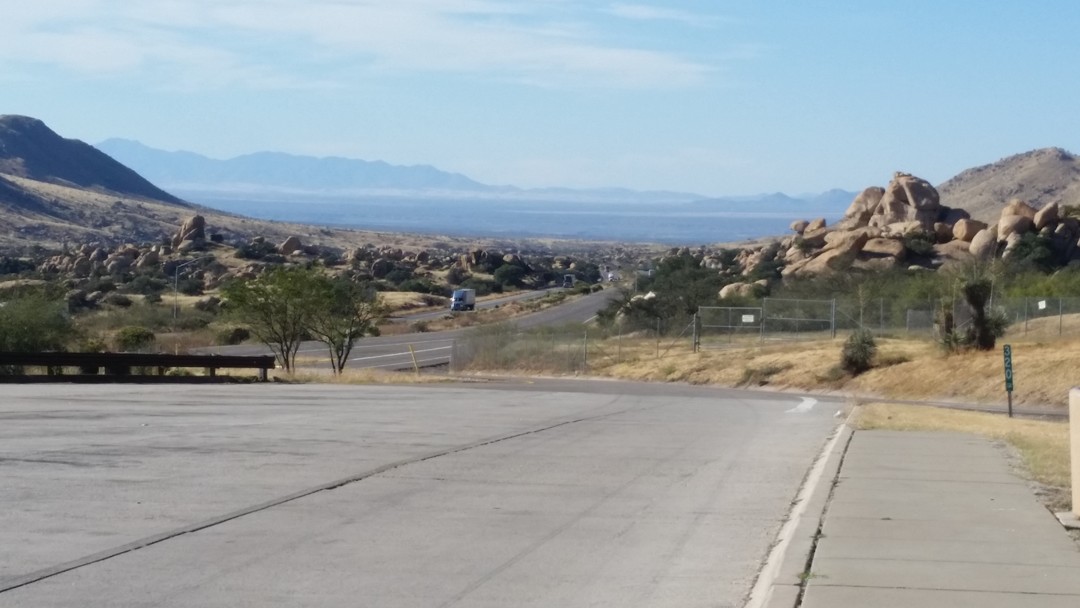 A shorter drive from Cruces to Mesa on Wednesday. Only 350 miles. Another great leg to our journey. We knew we were getting close when we drove through the Texas Canyon area. By this time, our poor Mobile Suites and Dually were quite dirty and weather beaten. Stopped at the Blue Beacon Truck Wash in Casa Grande and were very pleased. Full wash, hand dry, and wheel service for $69. Now we're all clean again and ready for our new site at Twin Palms RV.
(Visited 266 times, 1 visits today)