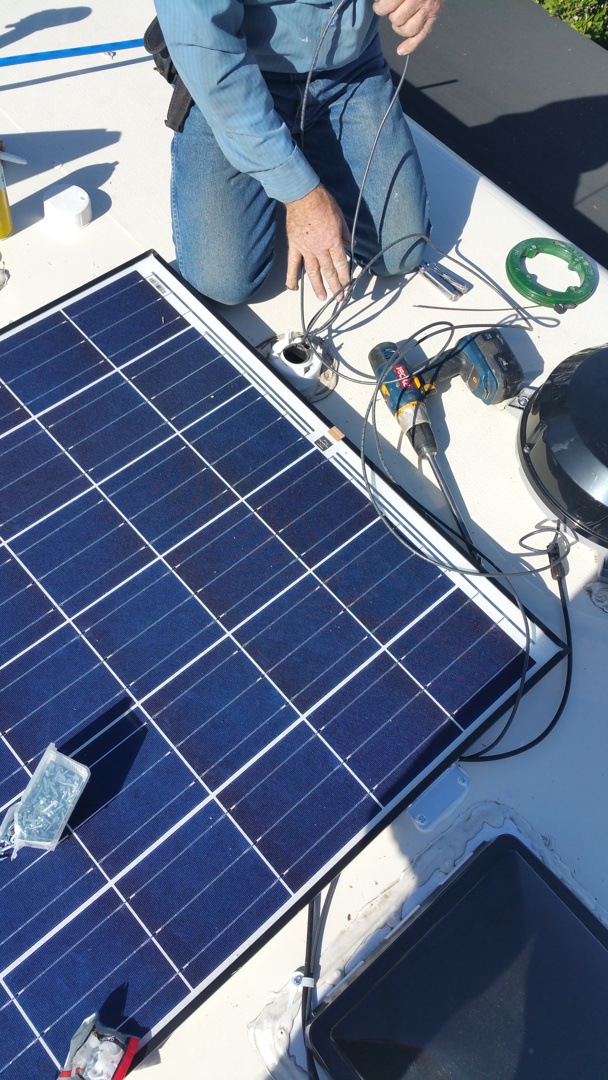 Mike Isley from Isley's RV, Mesa Arizona, feeding solar cable through roof. November 17, 2016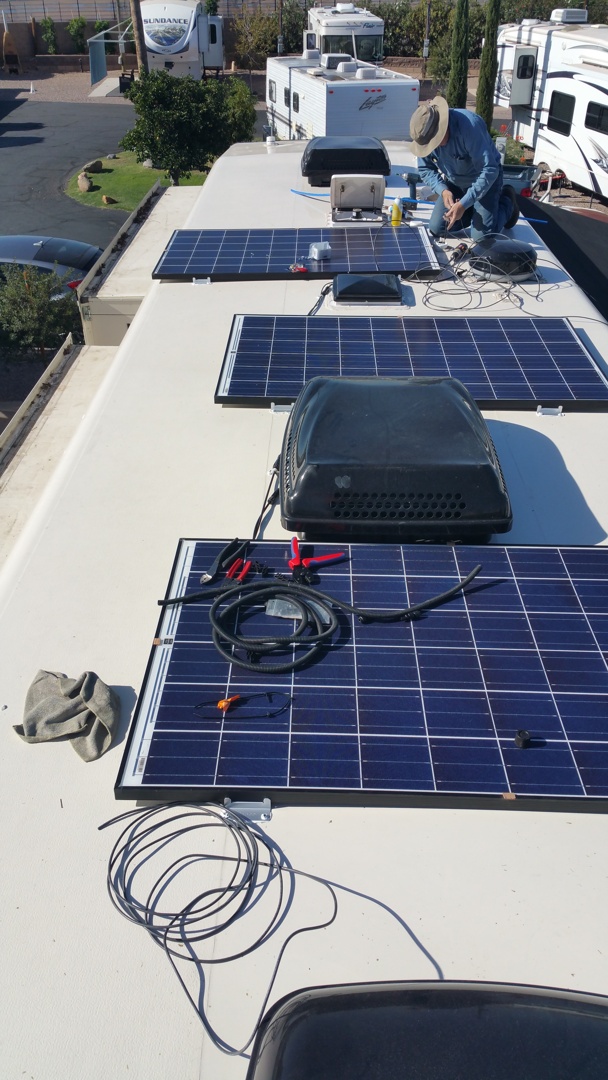 Added 3 Solar World 260 Watt panels. Wanted 4, but not enough room on the roof. Mike Isley doing the install. Mike's number: 480-215-5044. Very efficient, knowledgeable, mobile, and reasonable.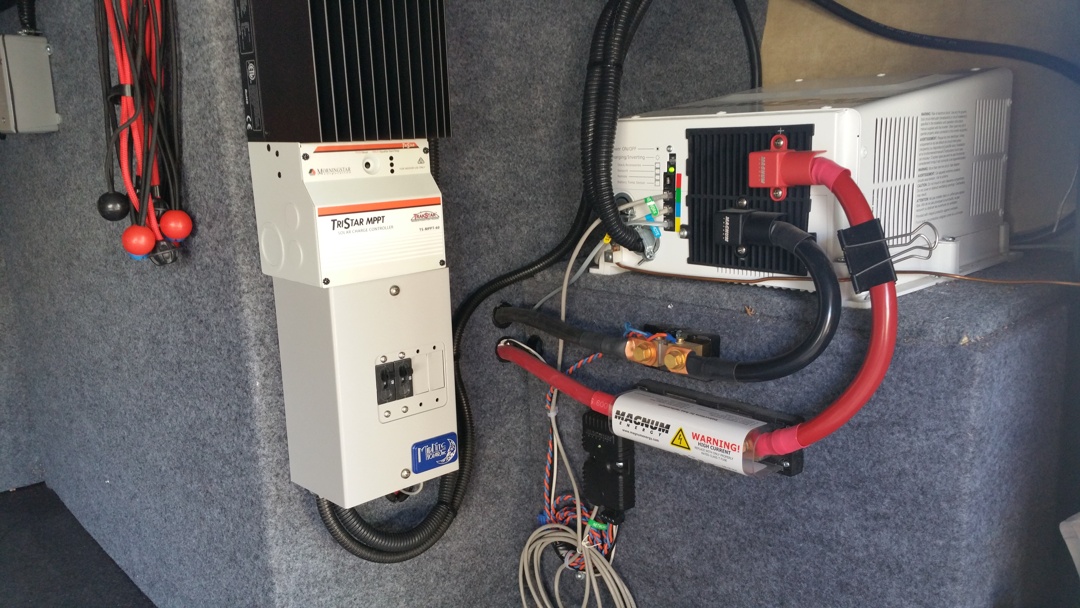 Installed Morningstar Corp TriStar (TS60MPPT) Charge Controller and DC Breaker next to our existing Magnum 2812 Converter/Inverter. Breaker equipped with two 60amp DIN breakers.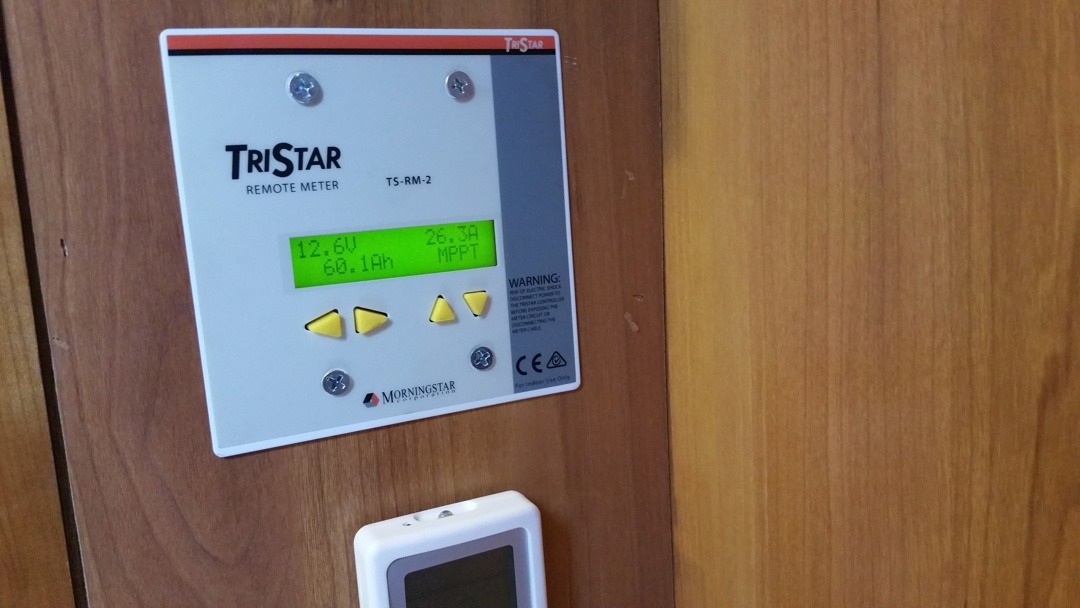 Morningstar Corp TSRM-2 solar charge controller display.
All solar panels and equipment purchased from Solar Penny, 4410 E University Dr, Suite 107, Mesa, AZ 85205; 480-832-0585. Mike works with, but not for, Solar Penny. Total cost was just under $2000 installed.
(Visited 391 times, 1 visits today)