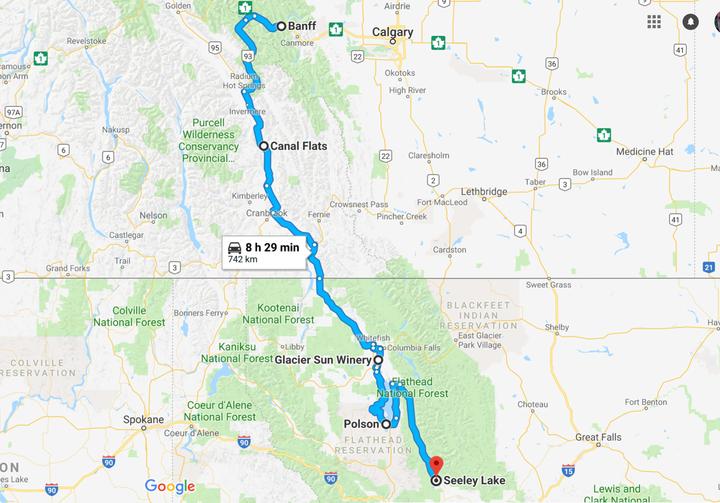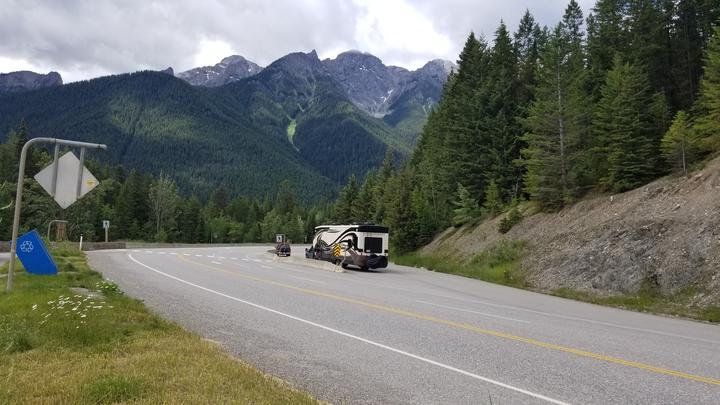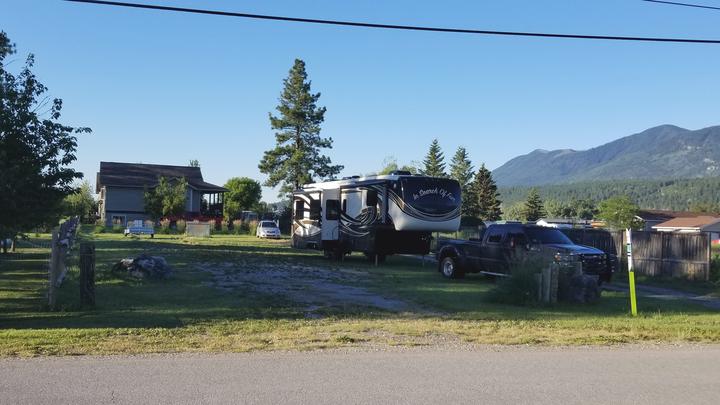 Wednesday July 11, 2018; Pulled out of Banff, Alberta and drove CA93 through Kootenay National Park in British Columbia to overnight at a Boondockers Welcome place in Canal Flats, BC. Our time at Jasper and Banff National Parks in Canada was fantastic to say the least. It was sad to leave the majesty of it all.
We discovered that Canal Flats is a village of less than 1000 and that they don't have pizza delivery…or pizza at all. But they do boast that they are the source of the Columbia River. Read about that HERE.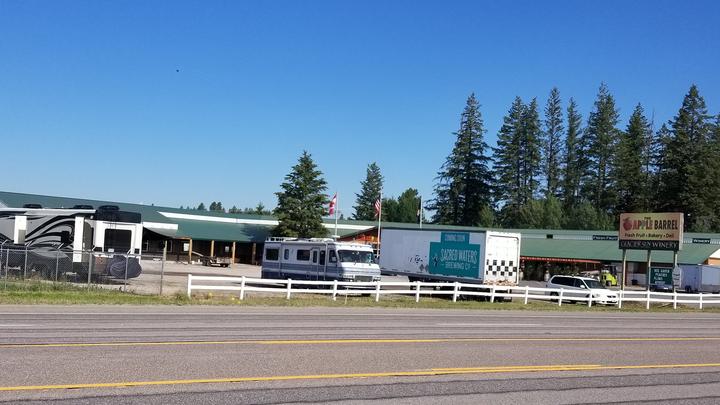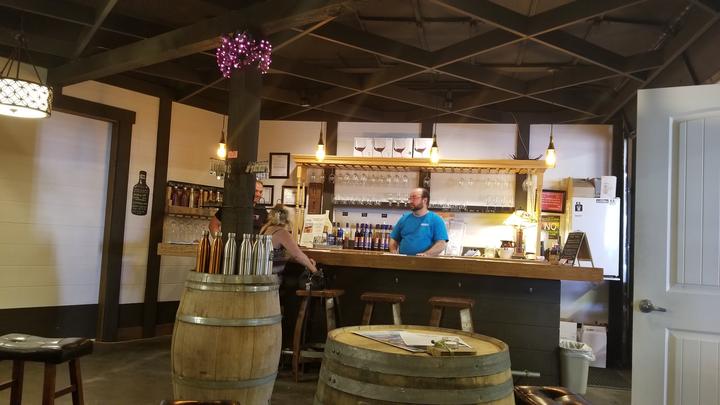 Thursday July 12. Next stop after Canal Flats is a Harvest Host location at Glacier Sun Winery in Kalispell, Montana. We were very pleased crossing back to the USA from Canada. Again, just a couple questions at the Roosville border, like did you enjoy Canada; then "Welcome back to Miles per Hour." Staying at Glacier Sun was nice, and convenient with the Apple Barrel, a small fruit and country market with local items and gift shop next to the winery. Our parking area, however, was dusty, and noisy from the traffic on Montana highway 2. The dusty parking lot should improve when it is paved for the new Sacred Waters Brewery that's going in next to the Apple Barrel.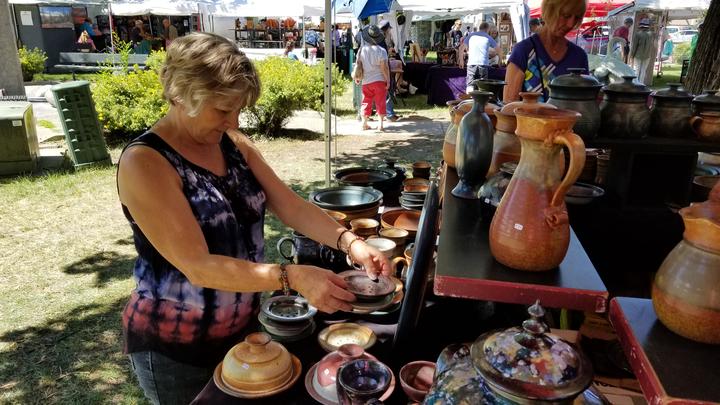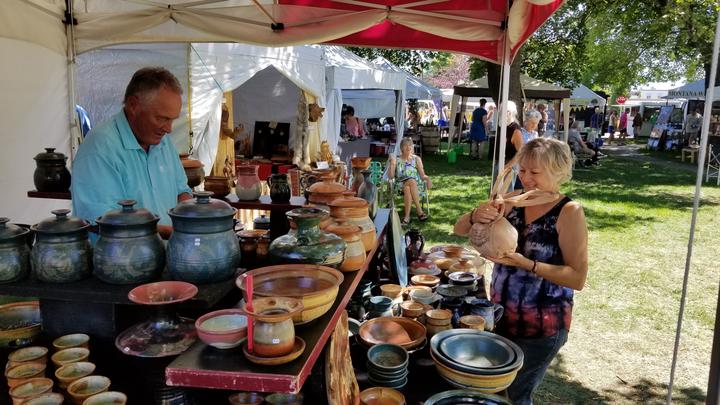 We loved walking around downtown Kalispell. We spent a little time at the 50th annual Arts in the Park weekend event in Depot Park. It was great fun looking at the incredible work these artist do. We recalled that it was this same Arts in the Park event that we visited back in 2010;  Connie went with when Ed when he drove for Grace Coach Lines on a charter bus trip . Connie had purchased a set of ceramic dishes from potter Bob Markle. The potter here told us Bob had passed away about 2 years ago.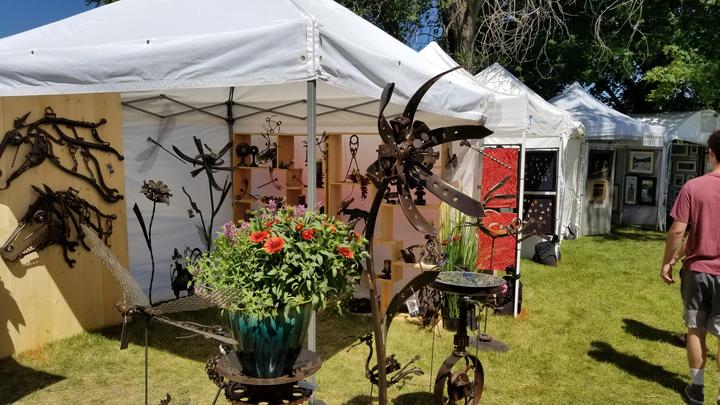 Ed was amazed with this creative artist's very interesting exhibition. Creations made from arranging various common pieces together to form a display. Expand the picture to view the horse head made with harness hames.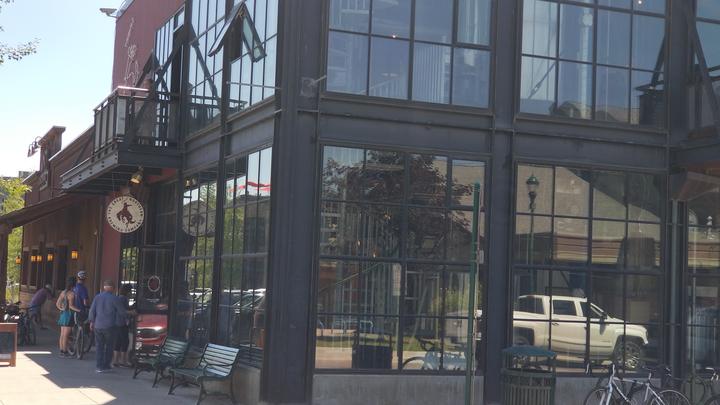 Wherever we go, our journey wouldn't be complete without a stop at a local brewery . Other than people and beautiful sites, breweries and quilt stores seem to be the targets of our travels. We had a great time walking around Whitefish, stopping at the Great Northern Brewery for refreshments.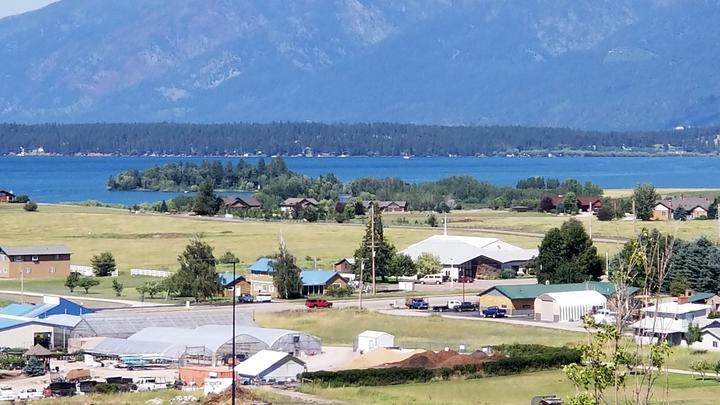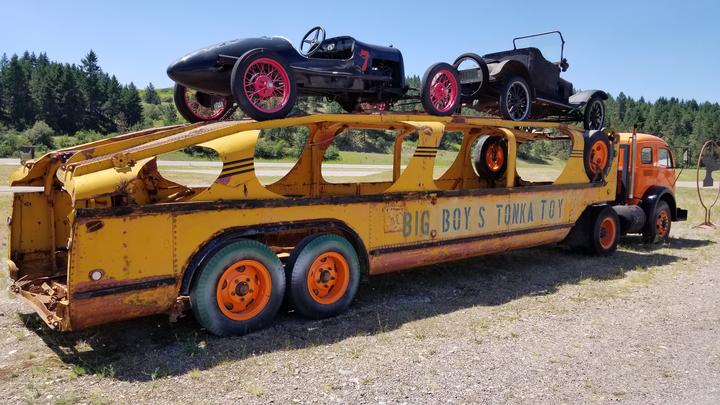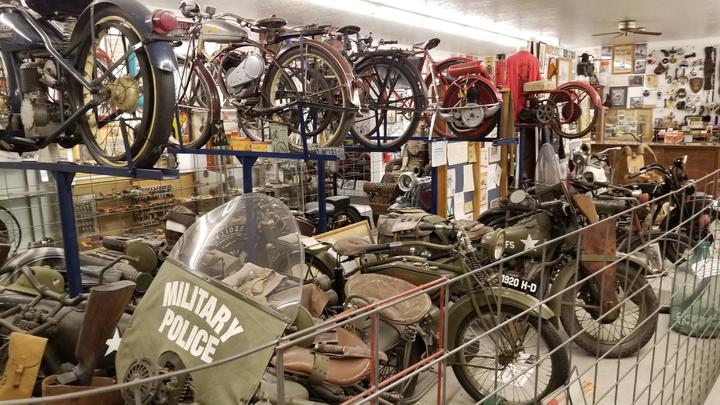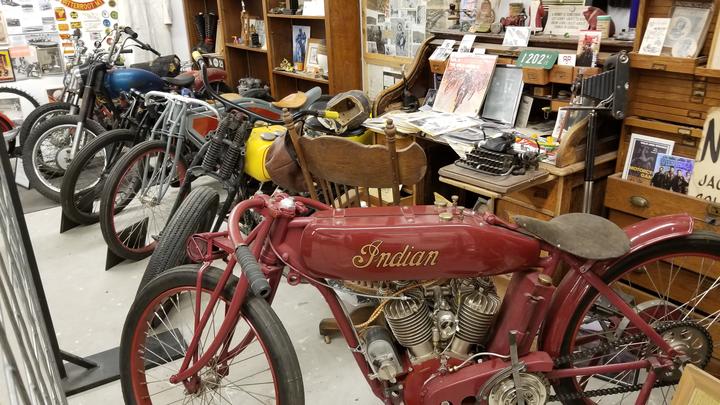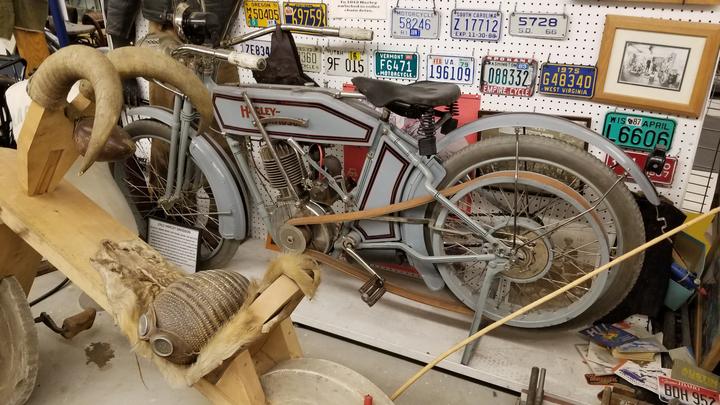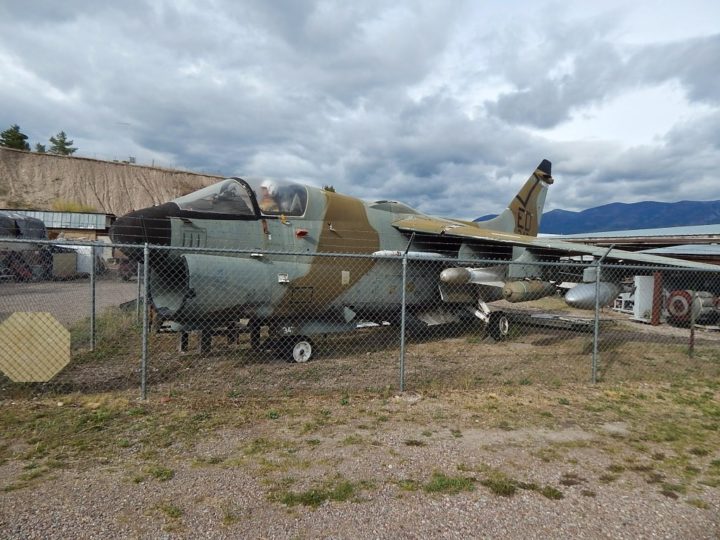 Saturday July 14: The beautiful drive along Flathead lake from Kalispell to Polson went by fast. With 160 miles of shoreline, Flathead Lake is the largest natural freshwater lake west of the Mississippi River. Polson is on the south end of the lake. Miracle of America Museum in Polson was our next Harvest Host site. And an interesting site it is. The Miracle of America Museum is a non-profit organization dedicated to the preservation of one of the largest collections of American history. Gil & Joanne Mangels founded the Museum in 1981.The collection contains thousands of artifacts scattered throughout dozens of buildings and is open year round.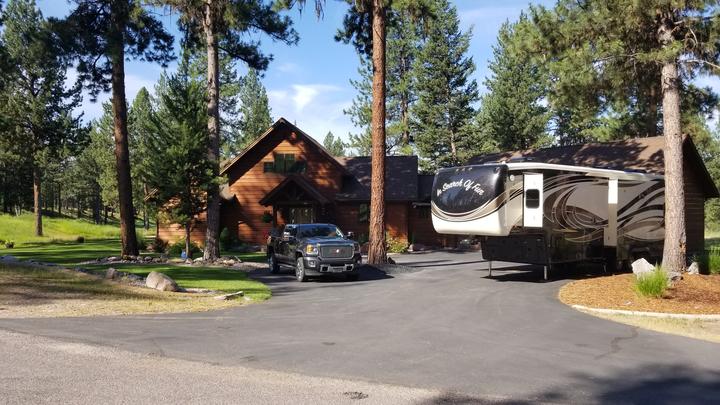 Wow! Driving a 100 miles around the south end of Flathead Lake and through Cherry orchards, we came to Tom and Peggy's home on the 6th green at Double Arrow Golf Course in Seeley Lake. Peggy is an old friend from our life with the phone company. Tom also worked with various phone and contract companies. We hadn't seen Peggy since we retired in Denver back in 2000, so it was wonderful seeing her and catching up with her life with Tom for the past 18 years. They have a beautiful home and were so gracious to us. They offered us electric and water hookups, which we accepted, of course.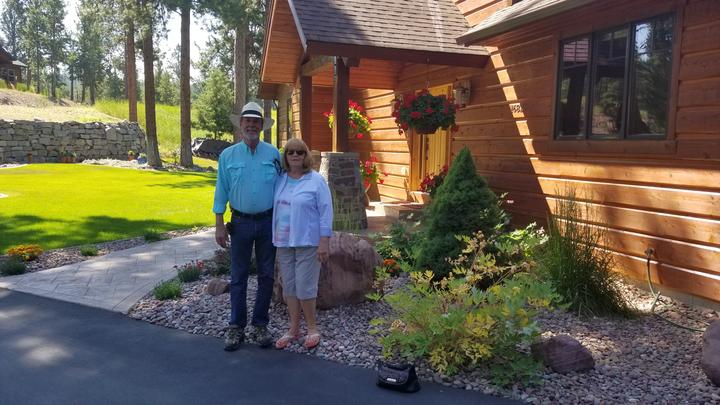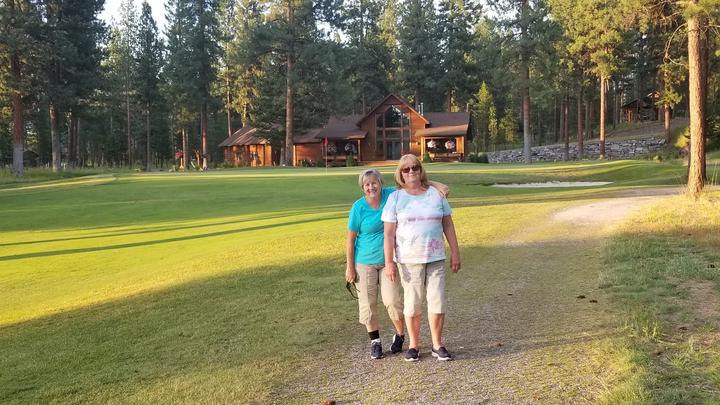 The weather was beautiful during our 2 night stay. It beckoned us to take a walk along the golf course to the lodge.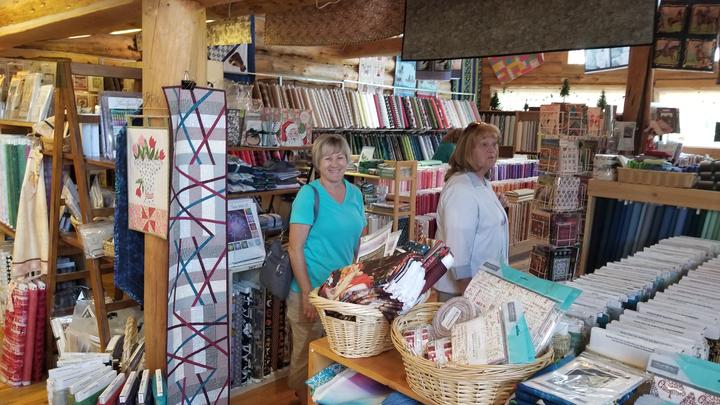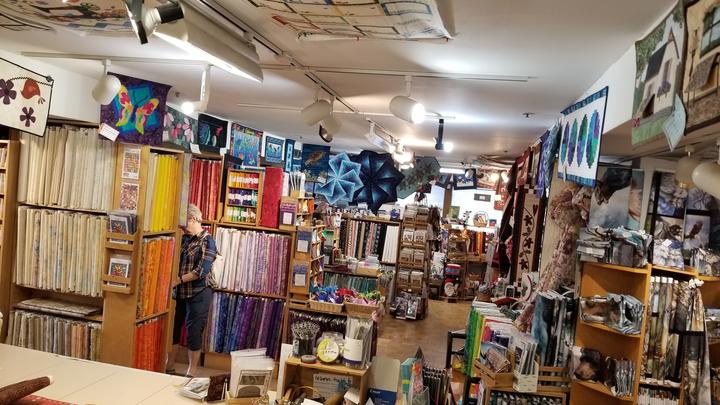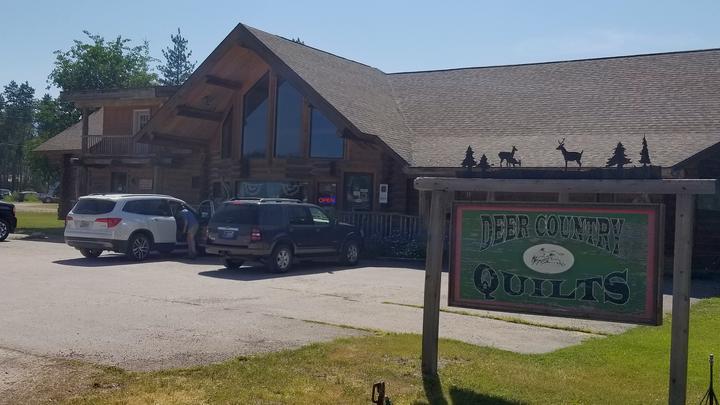 Tom drove us around the Seeley area. The girls had a blast shopping at the super nice Deer Country quilt store.
(Visited 222 times, 1 visits today)