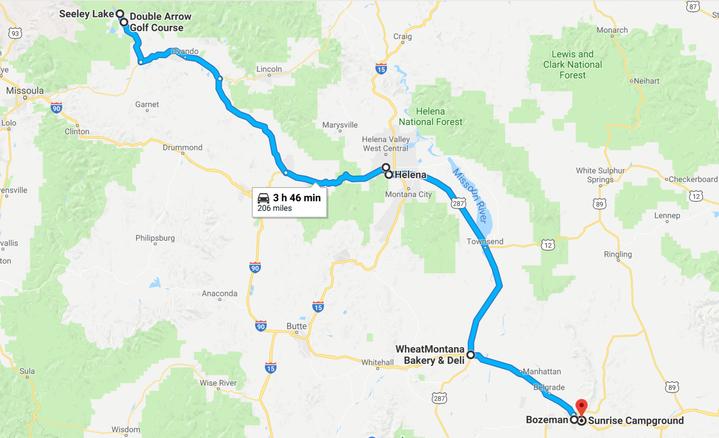 Tuesday July 17. After spending a couple enjoyable nights, and breakfast with our hosts, we said goodby to Tom and Peggy and pulled away around 9:30am. Should have been a good travel day with a beautiful drive and relatively short trip to Helena. But our truck powered down about half way with an "Engine Power Reduced" dash warning. We could still drive, but only about 20 MPH in first gear. We pulled over while we contemplated what to do as there was zero cell service. After about 15 minutes, we decided to limp down the road a 1000 yards to a level spot and more off the highway. When making the move, the engine started running normal, so we were cautiously on our way again.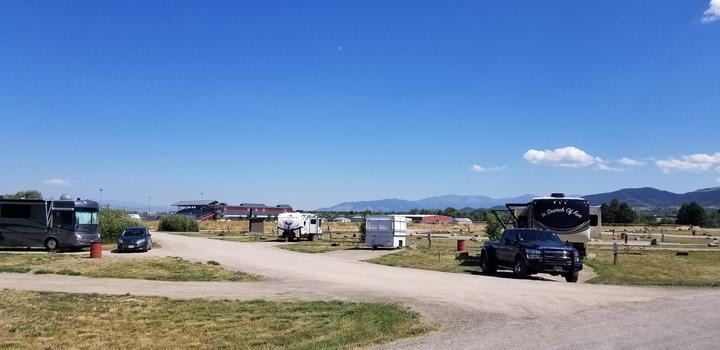 We found the Lewis and Clark Fairgrounds in Helena and set up on our reserved spot. Electric only, but quiet…except for the train whistle that sounded erratically through the day and night. Ed got the truck in to Helena Ford to check the reduced power issue. They were very responsive and discovered the computer needed to be updated. Yeah! They took care of it under our power train warranty.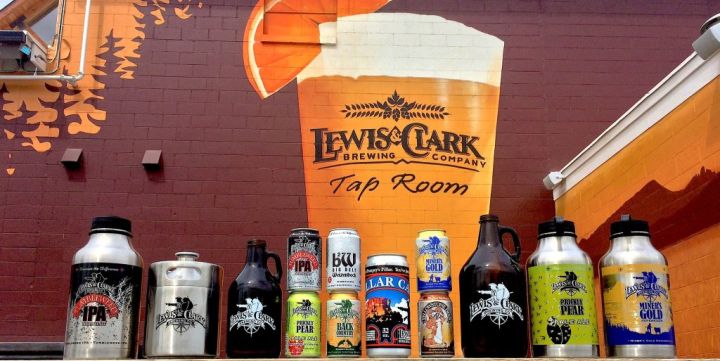 Later, old friend Lyla came by and took us to the Lewis and Clark Brewery in Helena. Very impressive! We all had one of their beers and then wandered over to the Suds Hut for chicken dinner. We had eaten there several times when we lived in Helena in the early 80s.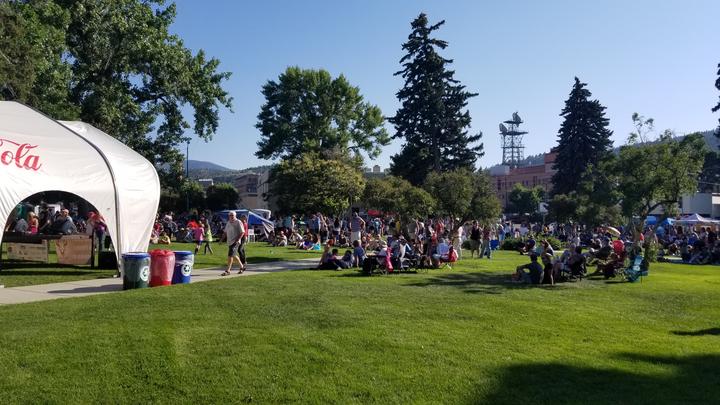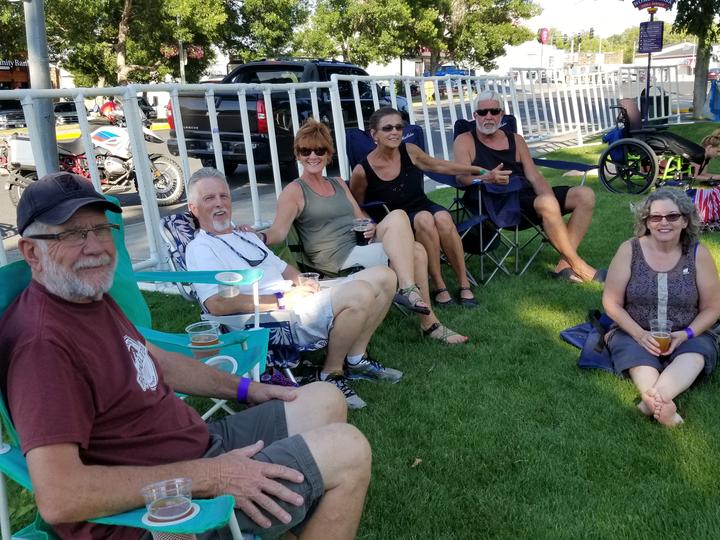 Wednesday, we met Lyla and some friends at Women's park for Helena's Alive at Five music in the park night. Wonderful weather and a fun night. Pictured are Ed, Mark (Lyla's new acquaintance), Lyla, Vickie, Larry, and Gina. Connie took the picture of course. Ed worked with Gina and Lyla while he was with US West in the early 80's. We stayed four days in Helena and had a great time. Getting back to this city we loved was a grand experience.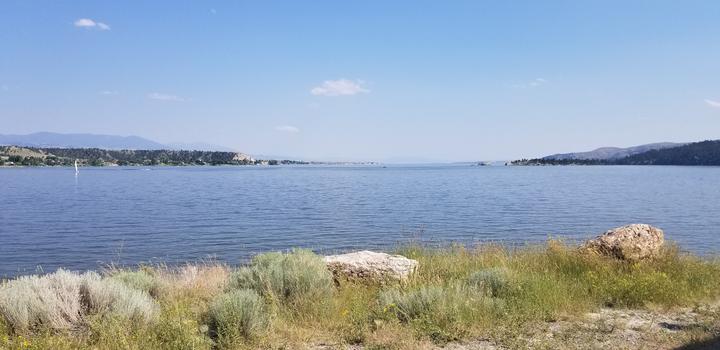 Friday was a free day for us. We drove out to Canyon Ferry Lake on the Missouri River. It is the 3rd largest body of water in Montana which is just 50 miles downstream from Missouri headwaters; Gallatin, Jefferson, and Madison come together at Three Forks to become the Missouri. A fantastic recreational area, especially if you have a boat.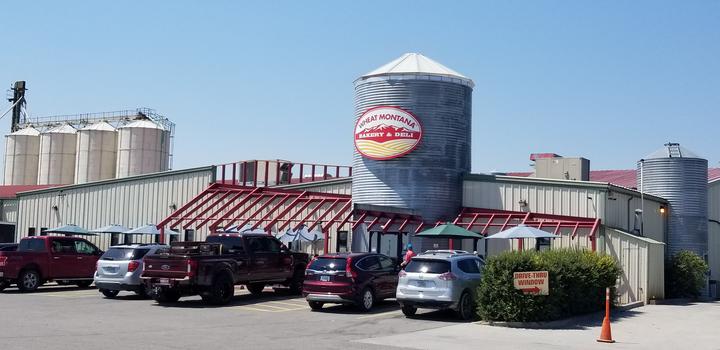 Saturday July 21. Left our Helena friends behind and headed for a four night stay at Sunrise Campground RV Park in Bozeman. We stopped at Wheat as a rest stop….but couldn't resist getting one of their rolls. So big we shared half, and took the other half to share later. A recommended stop as you travel I90 around Three Forks.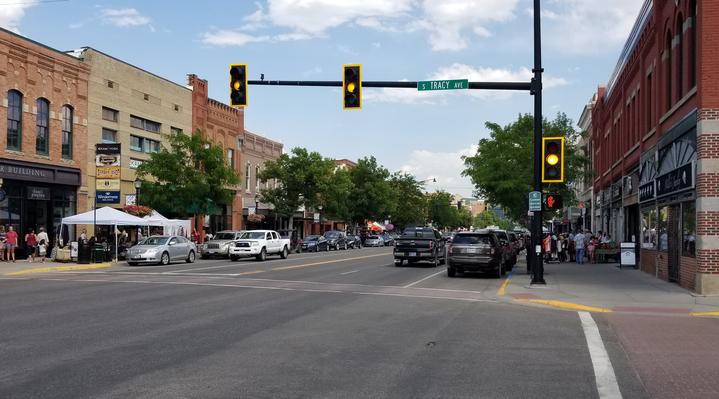 We got parked and set up at Sunshine Campground on the east edge of Bozeman then headed downtown to Crazy Days, which included so much shopping, stores had their wares displayed on the sidewalk. We managed to look a lot, but got out unscathed.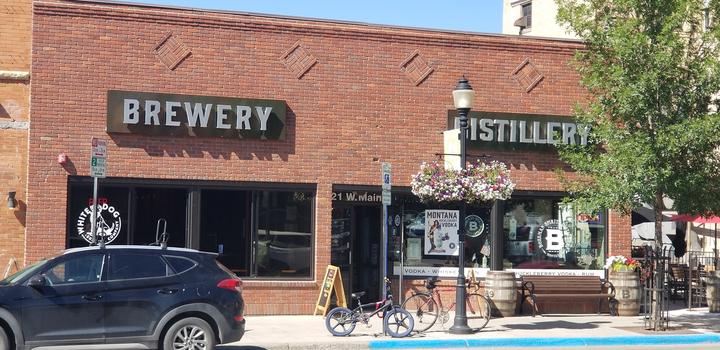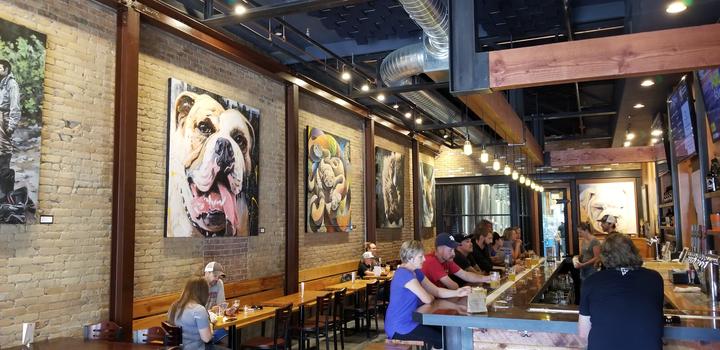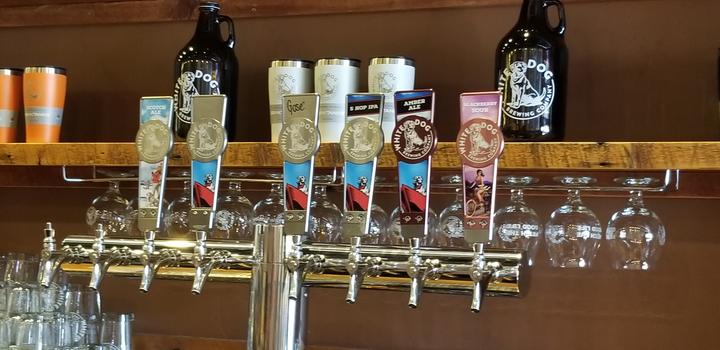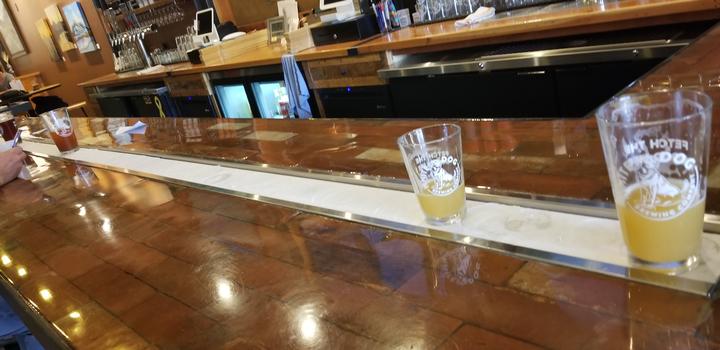 The White Dog Brewery and Bozeman Spirits Distillery are downtown too.  We both tried the New England Hazy IPA and kept it cold by setting the glass in the ice tray. Pretty clever. We came back Monday to fill our growler at White Dog and purchase the Distillery's 1889 bottle of whiskey, 1889 the year Montana became a state.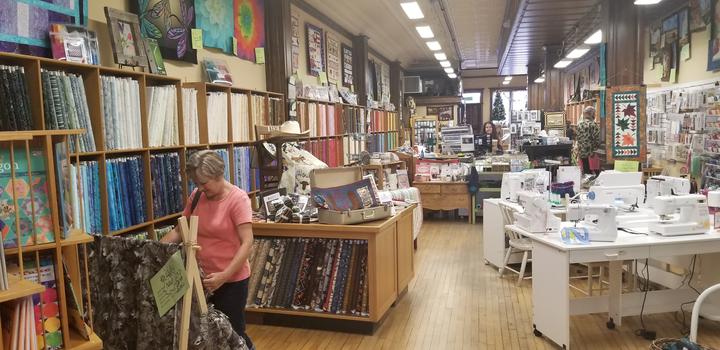 Of course our stopover wouldn't be complete without searching out the local quilt store. Connie loved looking around Main Street Quilts, but disappointed that they are no longer a Bernina dealer. Although they did have a couple machines setting out.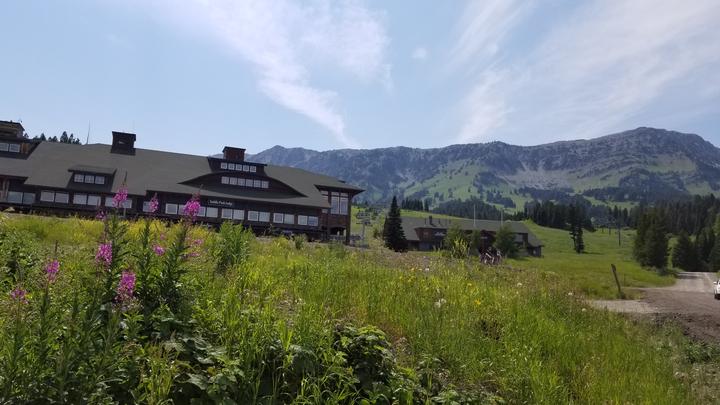 We spent our last day exploring the beautiful Bozeman area, including a drive up Bridger Canyon to Bridger Bowl. We have fond memories of skiing there with friends and family when we lived in Helena.
(Visited 256 times, 1 visits today)