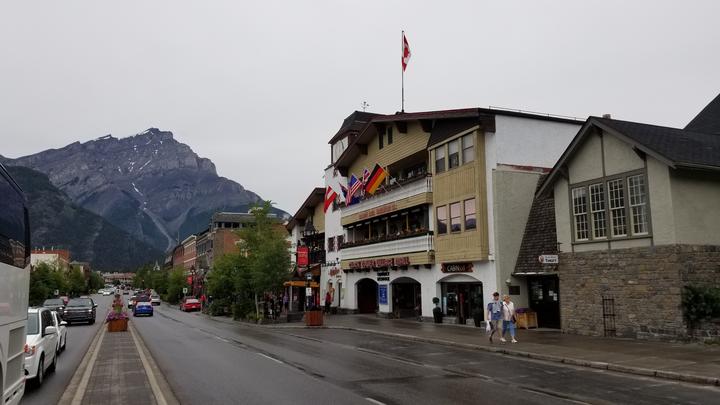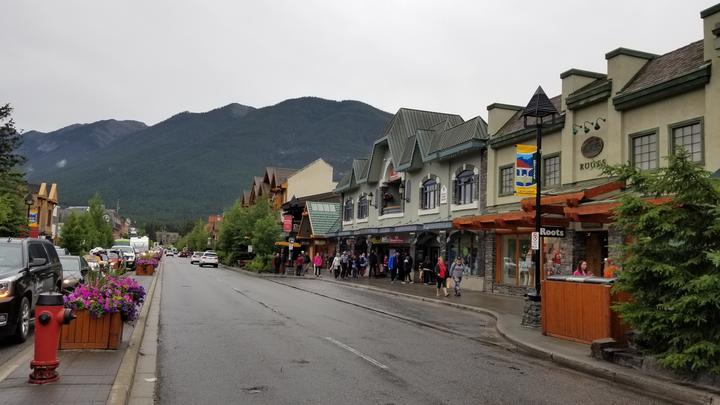 We explored Banff a little Monday night after arriving. Found the Banff Avenue Brewery, 2nd story in the building with all the flags. Banff is very very busy with lots of people and vehicles. Very difficult to find parking, especially with our big dually. Fun little town though, reminding us a bit of a Breckenridge or Aspen kind of town.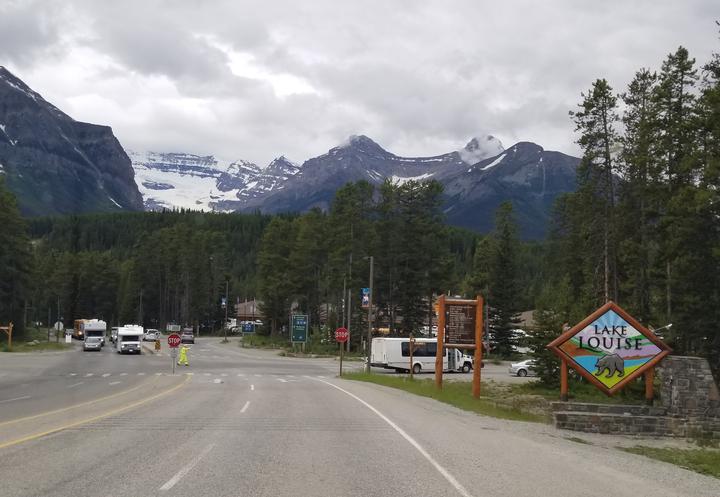 Tuesday July 10 we backtracked 35 miles north on CA1 to Lake Louise. Immediately after exiting the highway, we could tell how busy it all was when we saw a Banff National Park employee directing traffic at the intersection. We wanted to visit Lake Moraine, but no room in their small parking lot and the road was barricaded.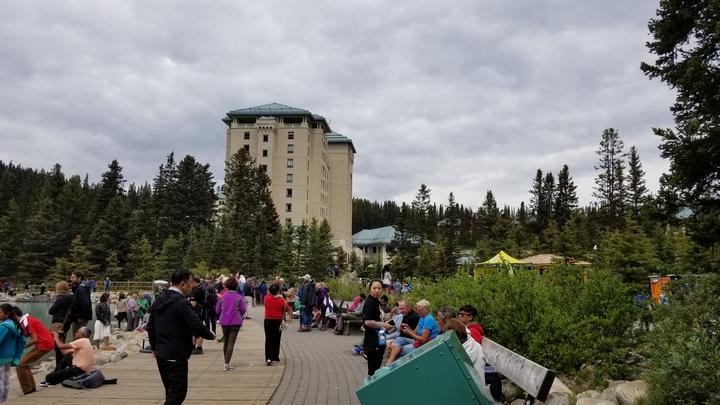 We did find parking at Lake Louise, just as a vehicle was pulling out. Several parking lots, but all were full. You can get an idea of the crowd in this picture. That's the Chateau Lake Louise Hotel in the background. We were afraid to ask the cost of a room.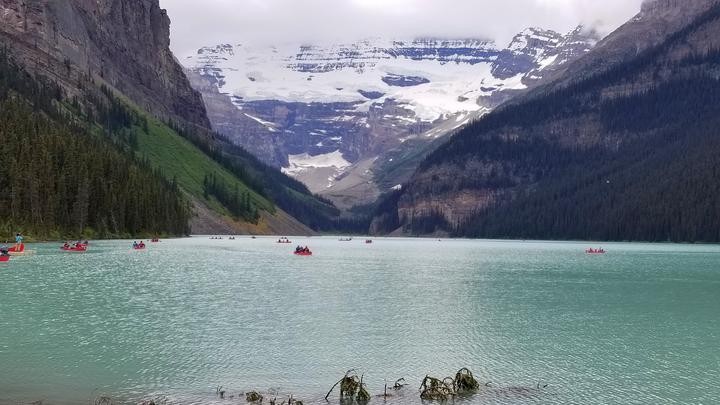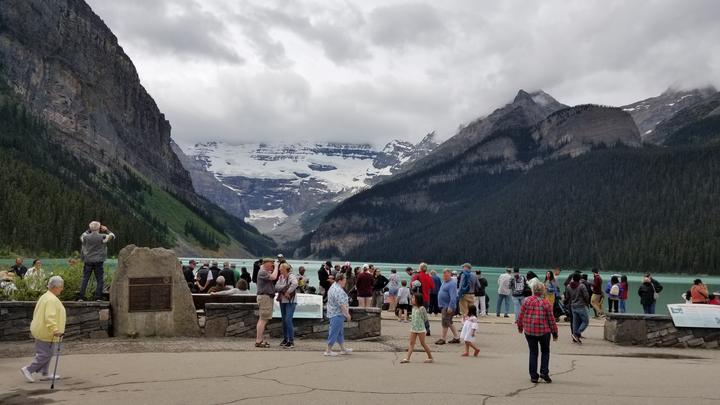 The Lake is truly beautiful, especially with the glacier hovering picturesque above.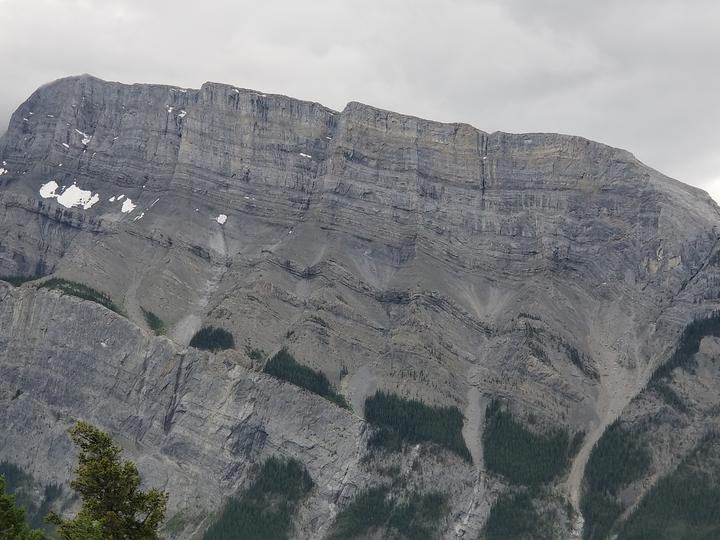 Having had enough of crowded areas, we backtracked again, 15 miles south past Banff on CA1 to Canmore. This entire National Park area is so breathtaking, passing by huge rock formations along the highway that seemed to dominate the landscape.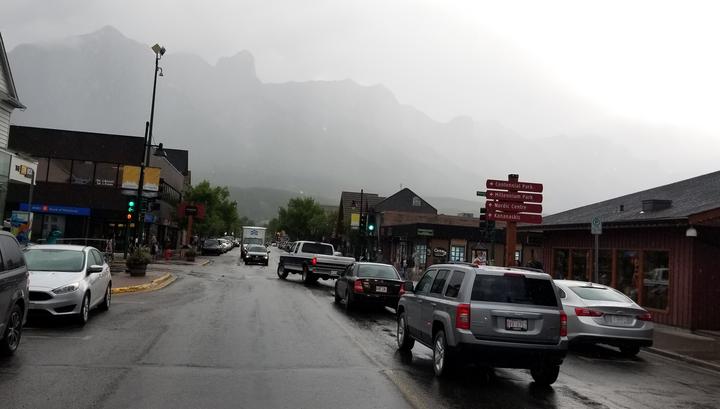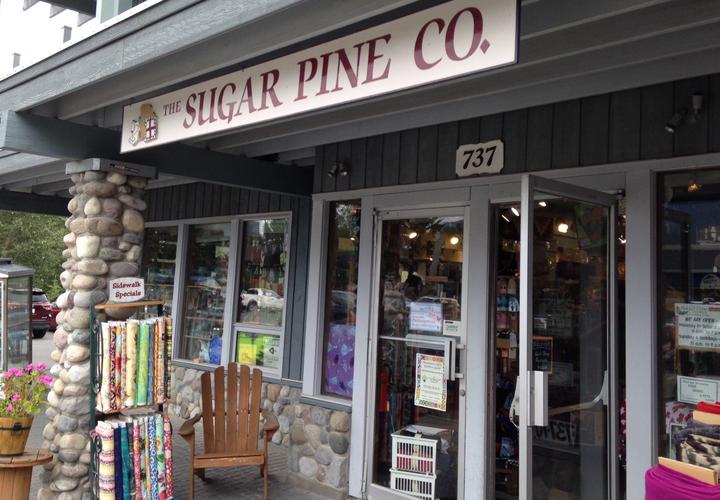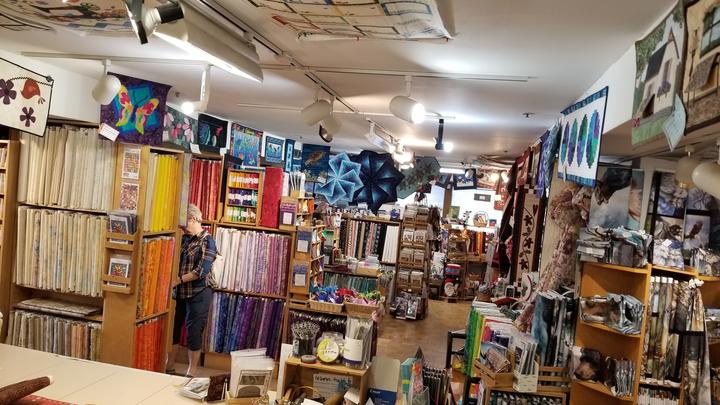 Surprise! Canmore is busy too, but they do have a very nice quilt shop, Sugar Pine. Visiting the shop delighted Connie and helped satisfy her long hiatus from quilting. And we were blessed with a little rain. High today around 60°.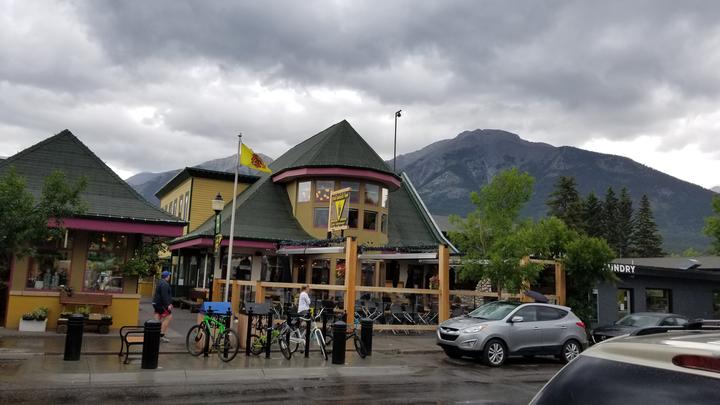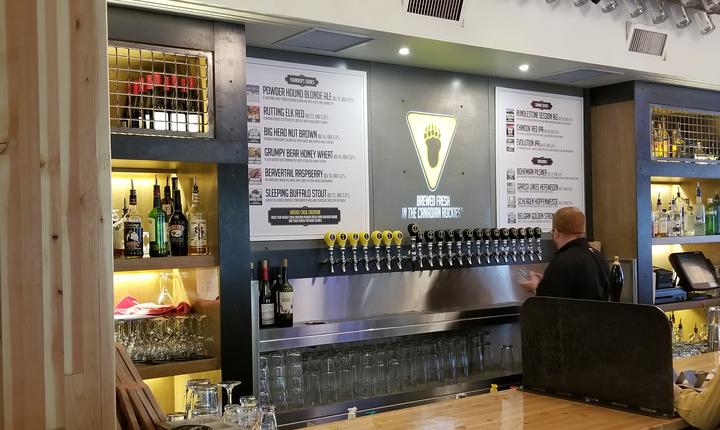 After the quilt fix, we walked down 8th Avenue  a couple blocks and just happened on to the Grizzly Paw Brewery.  It too was busy, but we found seats near the bar and ordered a glass of Grizzly Paw's own; Connie had a Sleeping Buffalo Stout, while Ed had an Evolution IPA. After another full day. We were delighted to get back "home."
(Visited 209 times, 1 visits today)