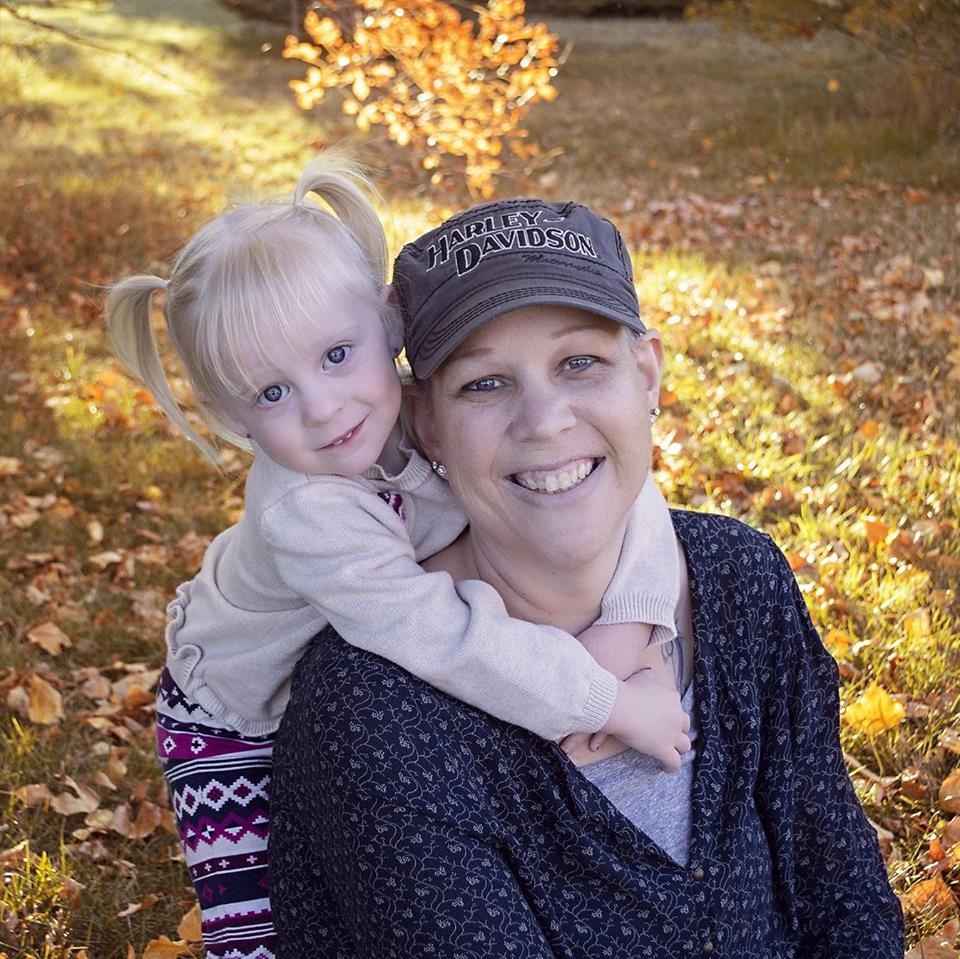 Good news is that Kari is home in Gillette after the ordeal she went through at Anschutz Cancer Center. She's started a new round of chemo, but not sure how well it's going to work yet. She gives thanks for the few days she feels better. One day she was happy to get out of the house for a lunch date with a friend. Our prayer is for her to regain her strength so she can participate in life…and granddaughter Blakelee!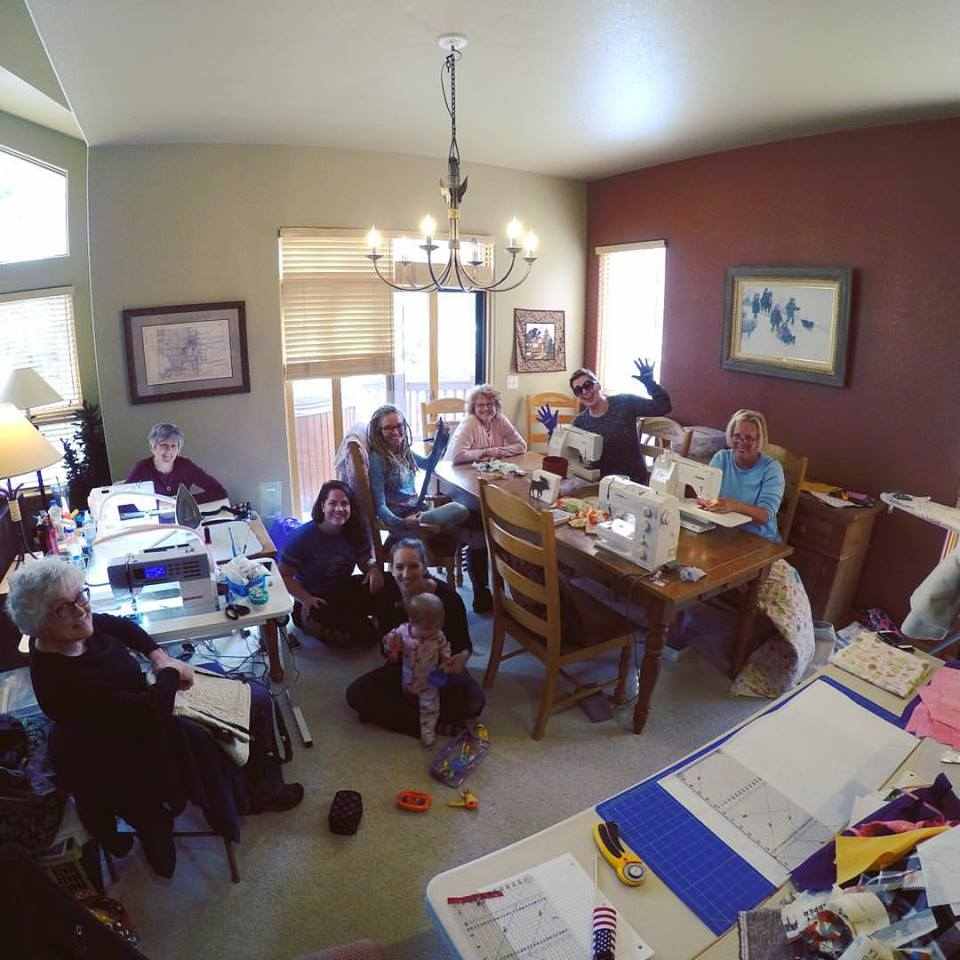 Meanwhile, Connie spent 5 days at Jodi's mountain condo sewing with girl friends. Had a fantastic time and laughed a lot.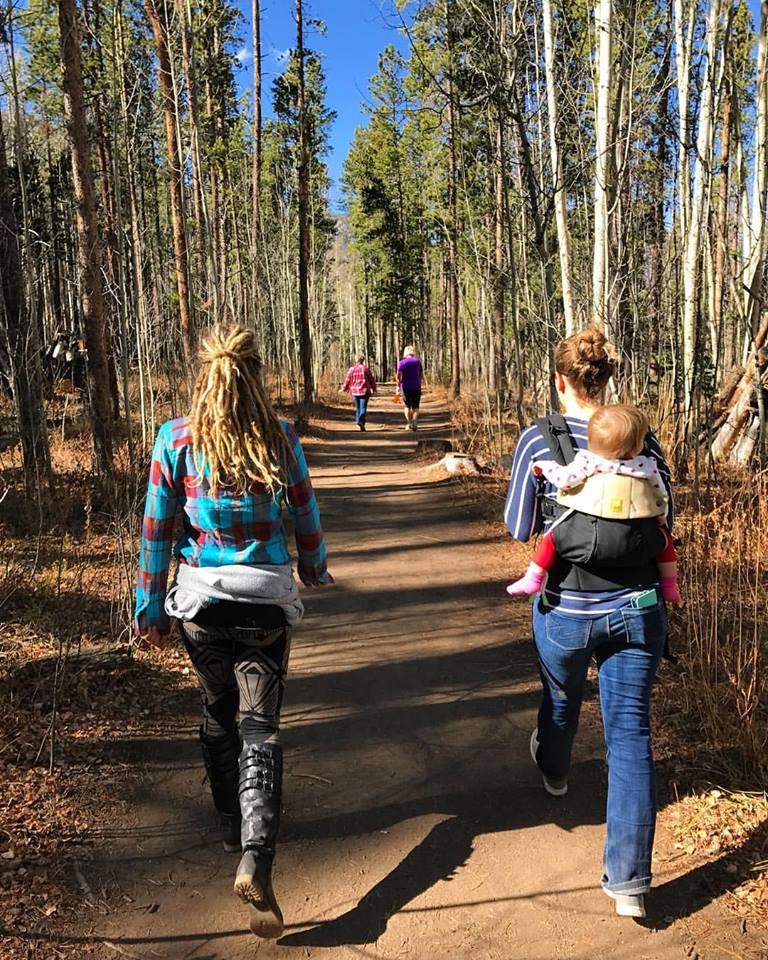 We've been blessed with a warmer than usual fall, which allowed some of the condo girls to take a break outdoors and get in some hiking on nearby trails. This picture has Connie and Jodi leading on.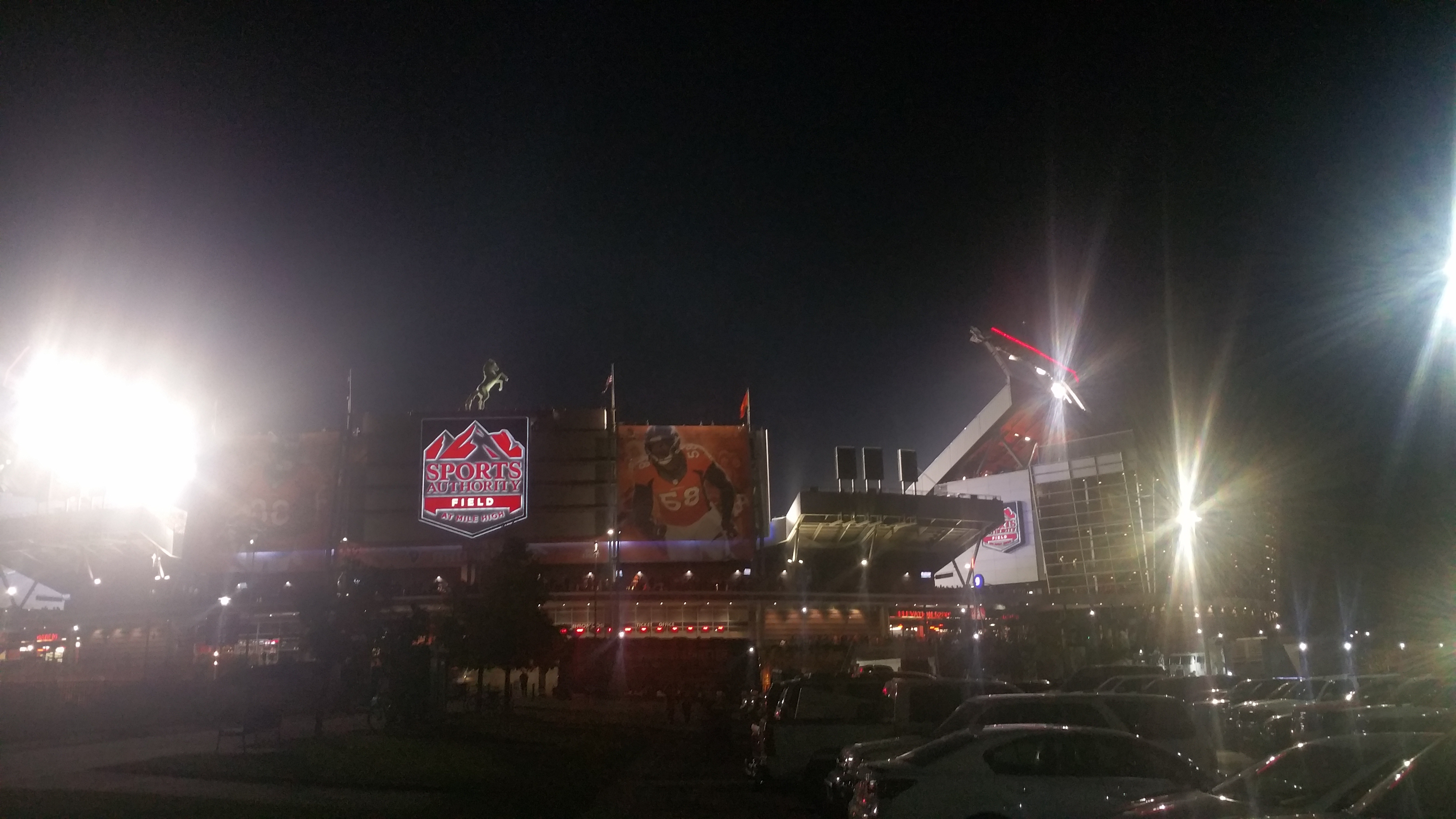 Ed has been driving charter bus to help pay the rent here. Weddings, shuttles from downtown Denver to Red Rocks for all kinds of concerts, high school volleyball & soccer teams, seniors from Greeley to see a play in Denver…and transport for folks going to the Bronco's Monday night football game on October 24.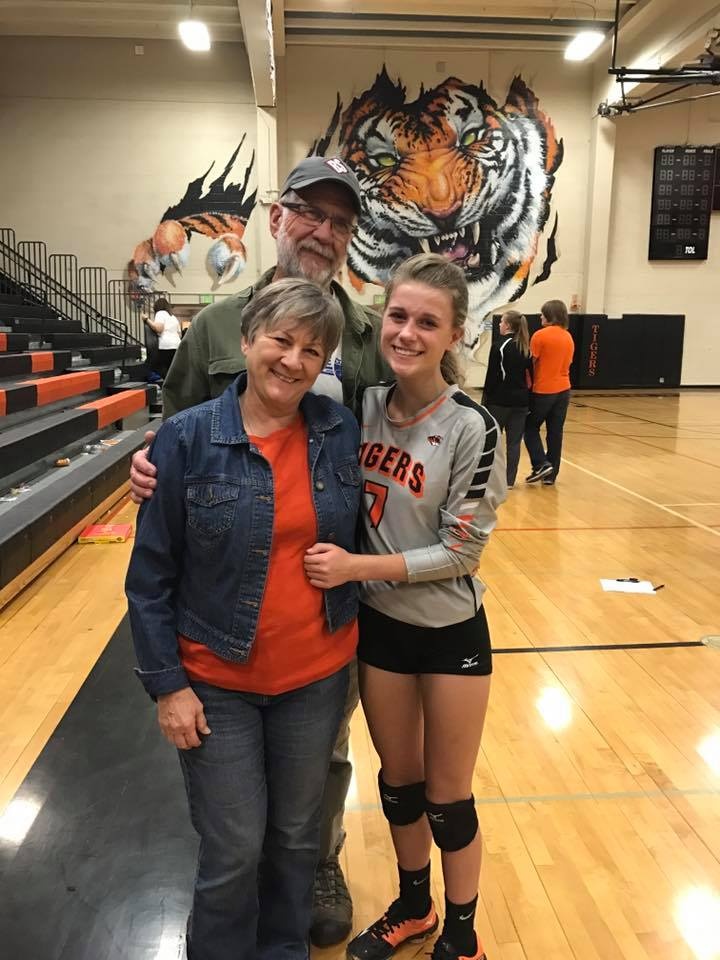 We continued to battle the traffic in to Denver to watch Faith and her Lakewood Tigers play volleyball. Shannon got this picture after her last home game. The Tigers finish up this weekend with a tournament…then maybe go on to some playoffs. Faith then begins club volleyball.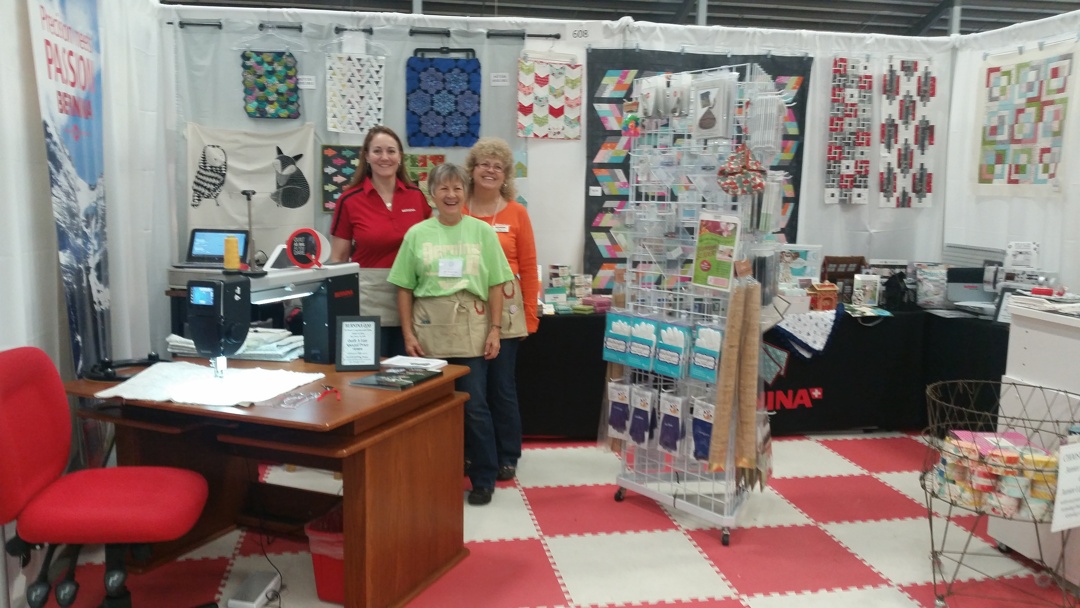 Connie pops in to the Presser Foot (Bernina sewing and quilt store) now and then, and helped them at the Quilt-a-Fair event. She also enjoyed meeting Jenn and Debbi for breakfast a few times.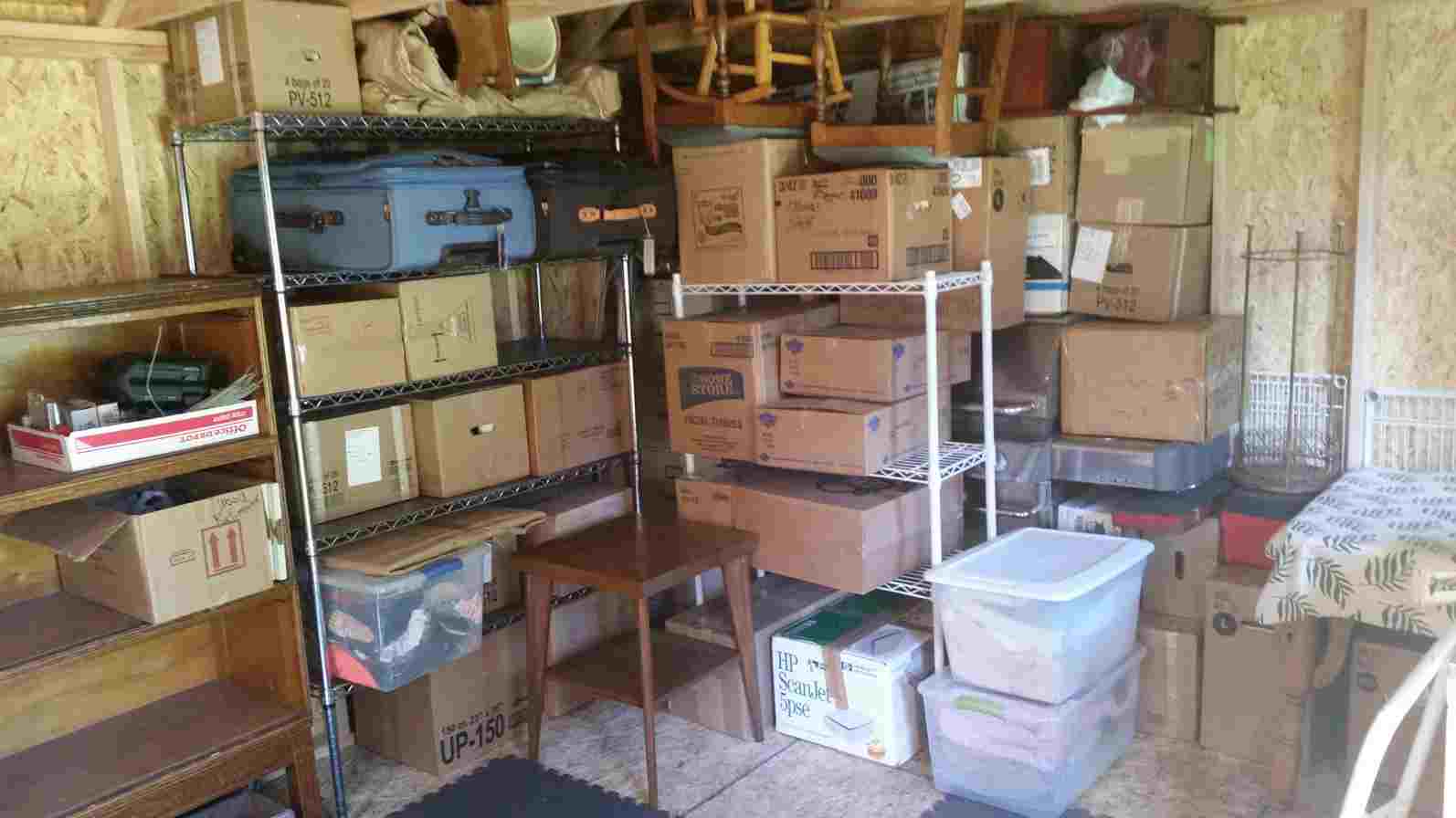 After selling most all our stuff (treasures) the summer of 2014, we stored all that we could not part with at sister Cheri's shed in Loveland, CO. Quite a reduction from a 2700 SF home eh?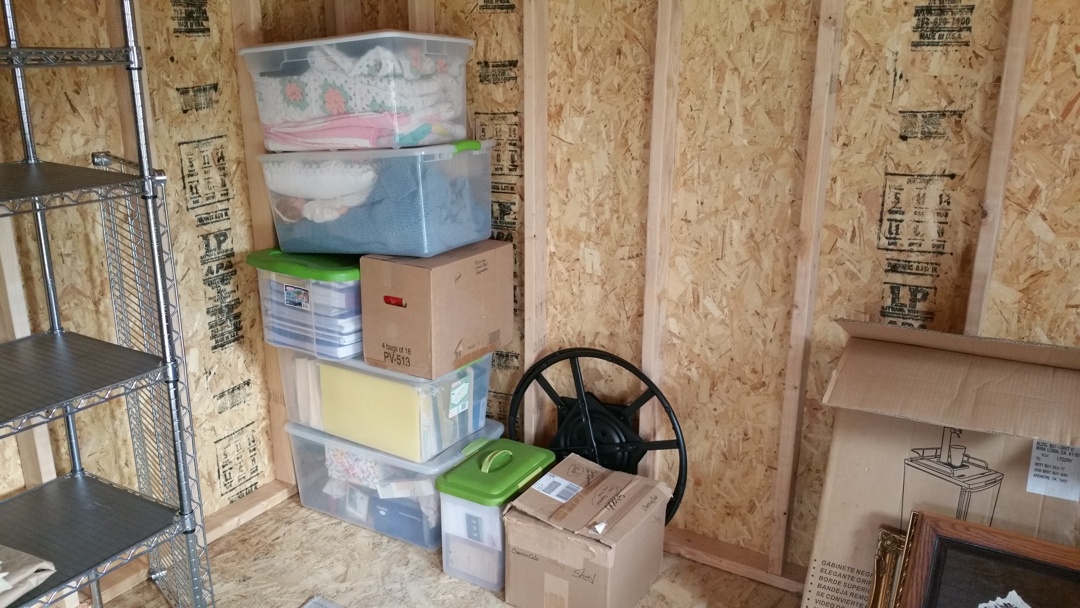 Now Cheri has decided to sell out and move to Arizona. Okay, so we once more reduced our footprint…to this. Cheri will take it with her to Arizona. What a peach she is. Just family treasures and keepsakes remaining. Well, except for the steel base swivels for our lounge chairs.
Heading south Thursday. Should beat the Colorado snow. Yeah!
(Visited 60 times, 1 visits today)