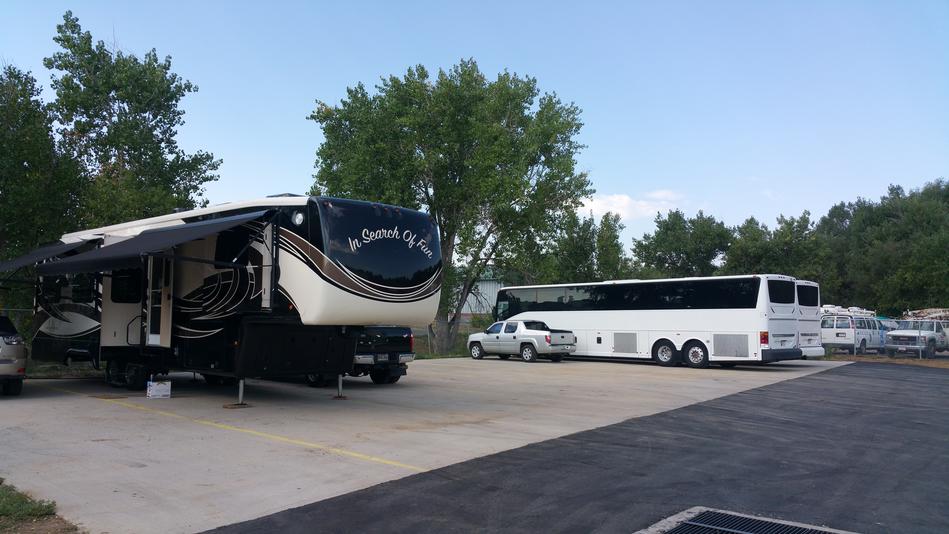 After returning to Colorado from Wyoming, we were able to park  at St. Vrain State Park . But we were limited to 3 days as State Park spaces are reserved far in advance, especially weekends, and zero spaces were available.
However, Grace Coach Lines (aka/dba Dakota Bus Service) were fine with us pulling in to one of their bus slots for 2 days while waiting for our reservation start at Bear Creek Lake Campground. Ed drives charter occasionally for Grace, so he was able to get the okay. Actually it was quite nice, with 20 amp service and concrete pad. Thank you Phyllis, Mike, and John. NOTICE: The large "D" and Mobile Suites across the cap is gone, and we are now: In Search of Fun.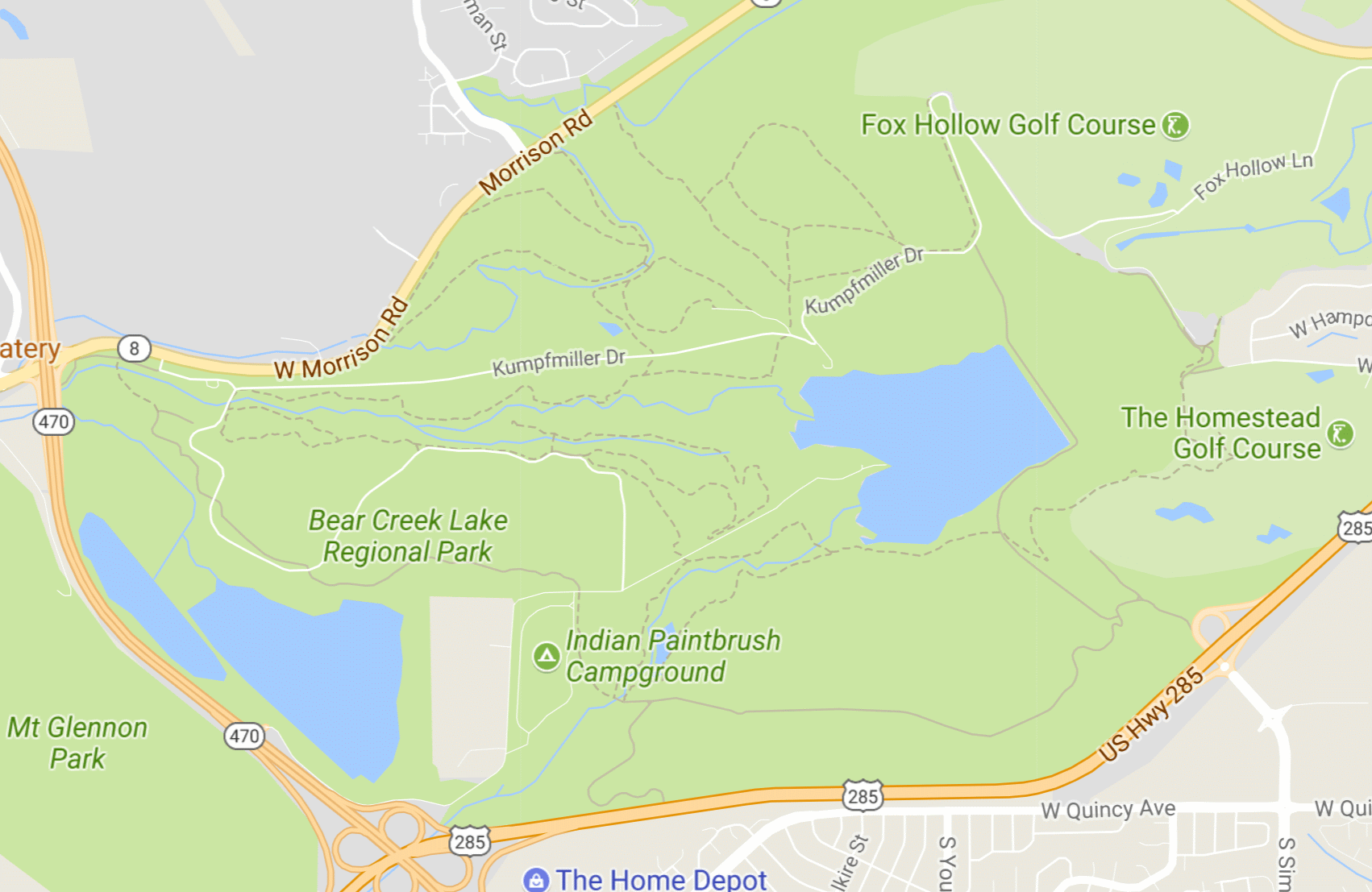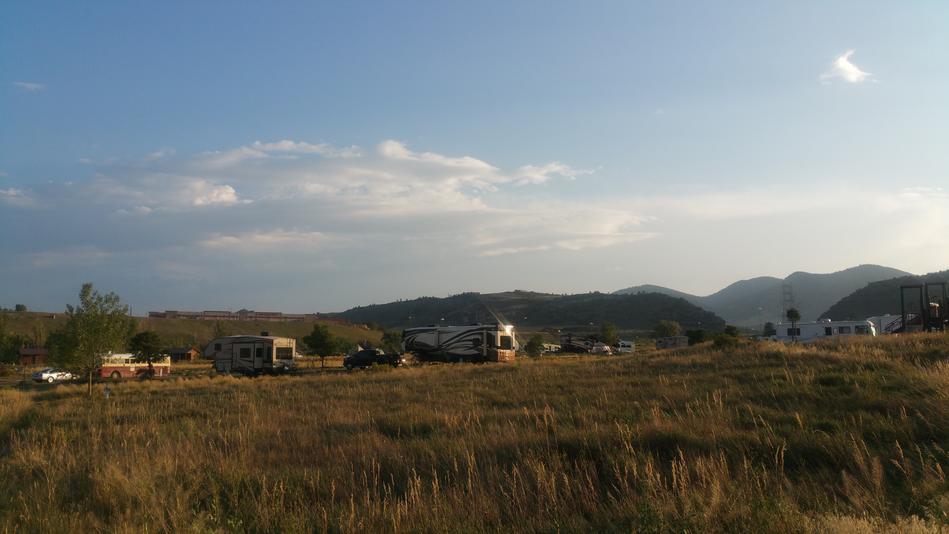 After 2 days at Grace Charters, we had 5 days reserved at Bear Creek Lake Indian Paintbrush Campground.  The Campground is 2 miles from the Bear Creek Lake Regional Park entrance on an asphalt road that winds around the Soda Lake swim beach and marina, horse back riding stables and archery Range. The campground has 47 campsites, which is just a small part of the 2600 acre area that also includes miles of trails, as well as Bear Creek Lake. One morning we rode our bikes on a paved path for about 4 miles to Morrison for breakfast.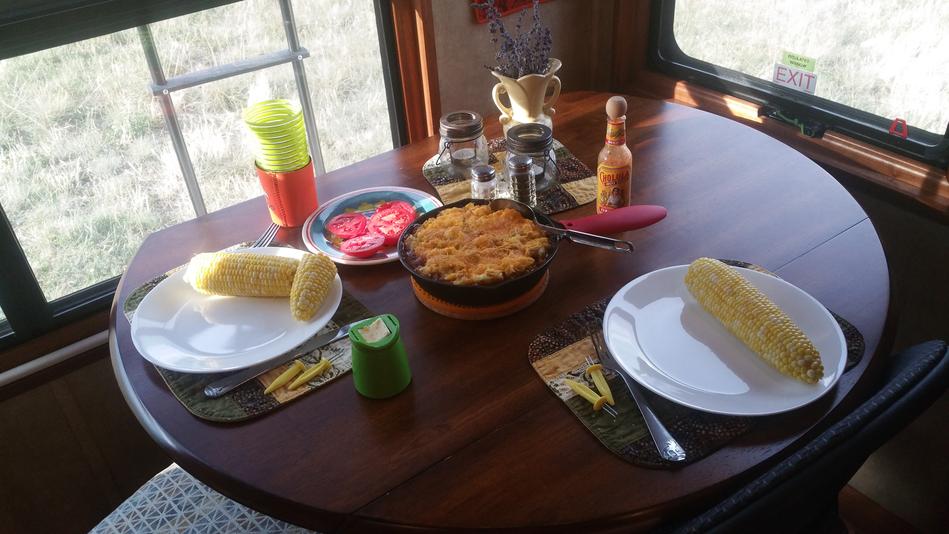 Connie tried out the new skillet we recently purchased at the Thermopolis Cafe to make a delicious Shepherd's Pie. Life is good.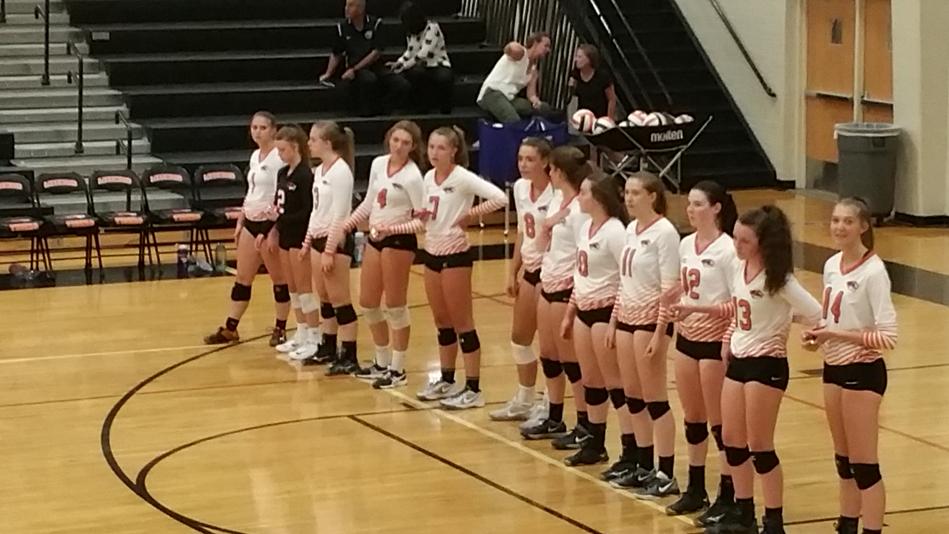 Our time in Colorado is mainly driven by our Grand Daughter Faith's high school volleyball schedule. Faith is lined up with her team for introductions before a game. As a starting team Libero, her jersey must be an off color from the rest of the team. We are proud grand parents indeed to see Faith starting as the only sophomore on a 5A team.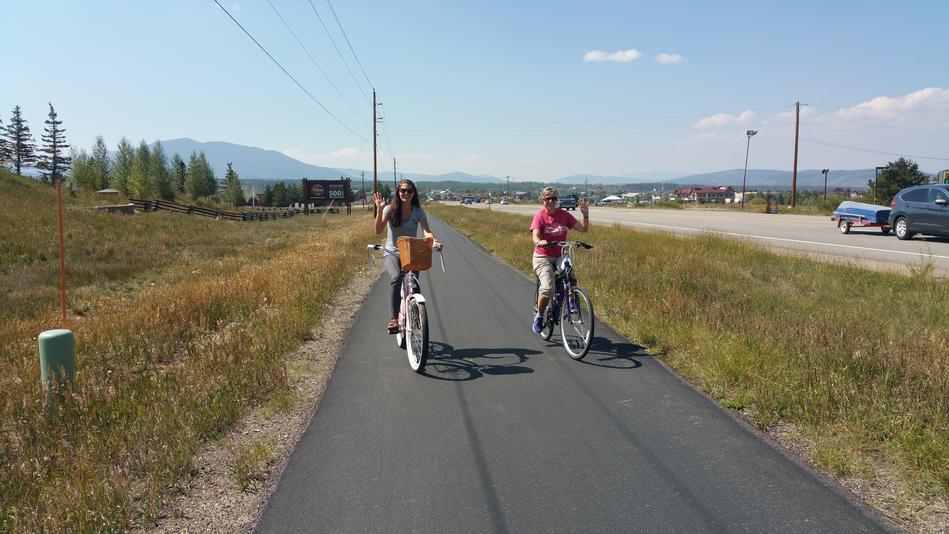 Saturday September 2, we drove 67 miles over Berthoud Pass to our friends place in Fraser. Brian and Angie have a lovely home with a view of the Winter Park Ski area. They were very hospitable, providing us with 20amp service, WiFi, great water if we needed it, friendship and shared meals. A Labor Day weekend to be remembered. Thanks Brian and Angie.
After arriving, we got on our bikes and followed Angie down to the paved pathway to Winter park, and the Hideaway Brewery where Brian works part time.  We were blessed with beautiful weather the entire Labor Day weekend.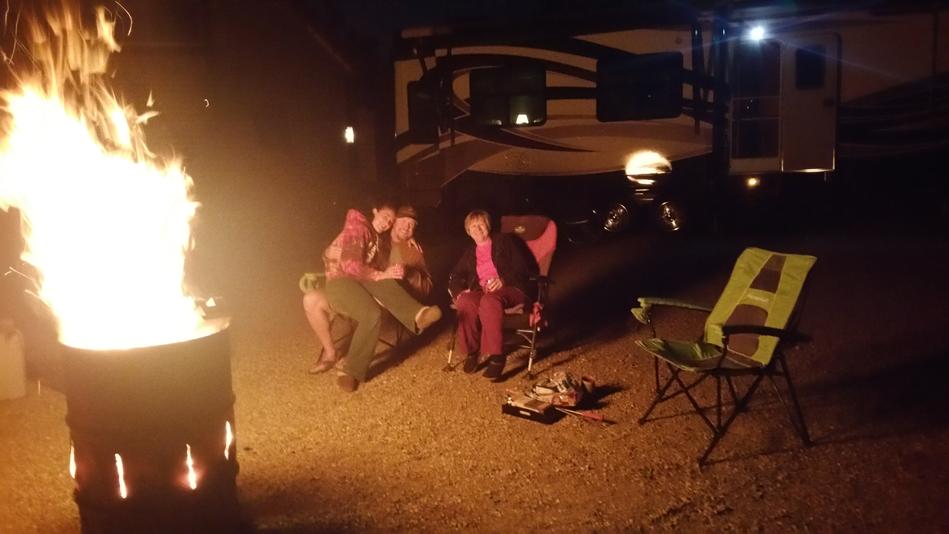 We also enjoyed sitting around the barrel fire in the evenings to chat and roast s'mores. Having the fire in the barrel prevented all the smoke smell and was easier to contain. We didn't miss our popcorn/movie routine at all.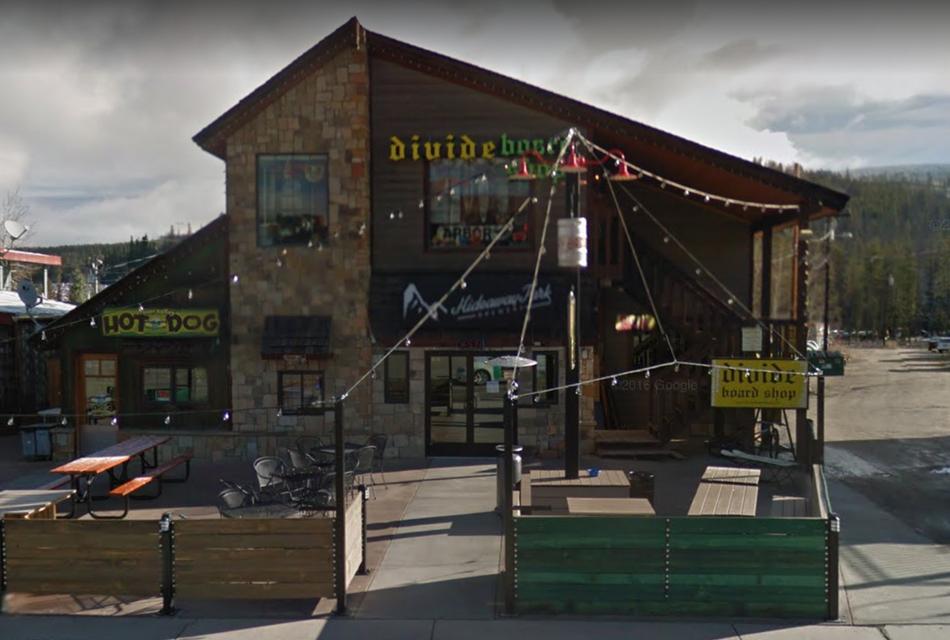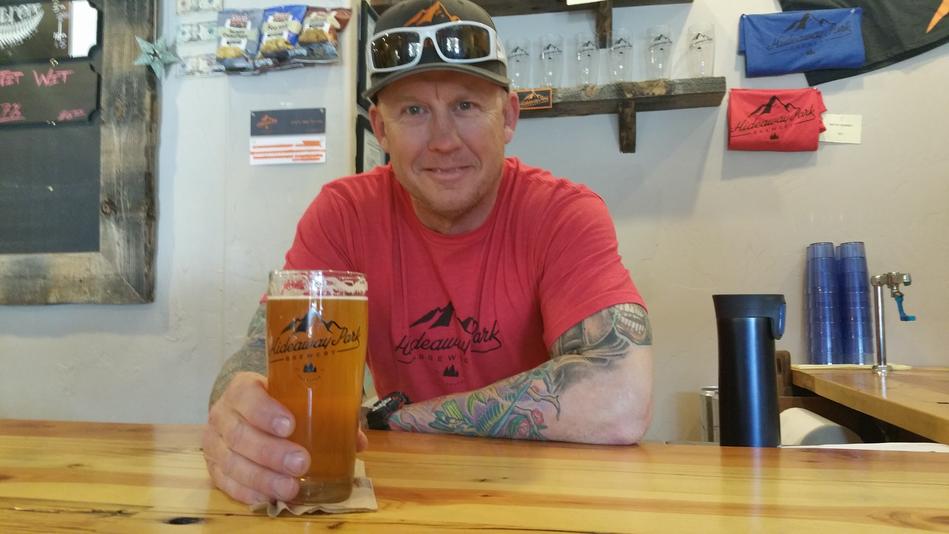 Brian not only works the bar at the Hideaway Brewery, but also does a lot of the brewing. Their signature beer is BruBrew IPA. Very good.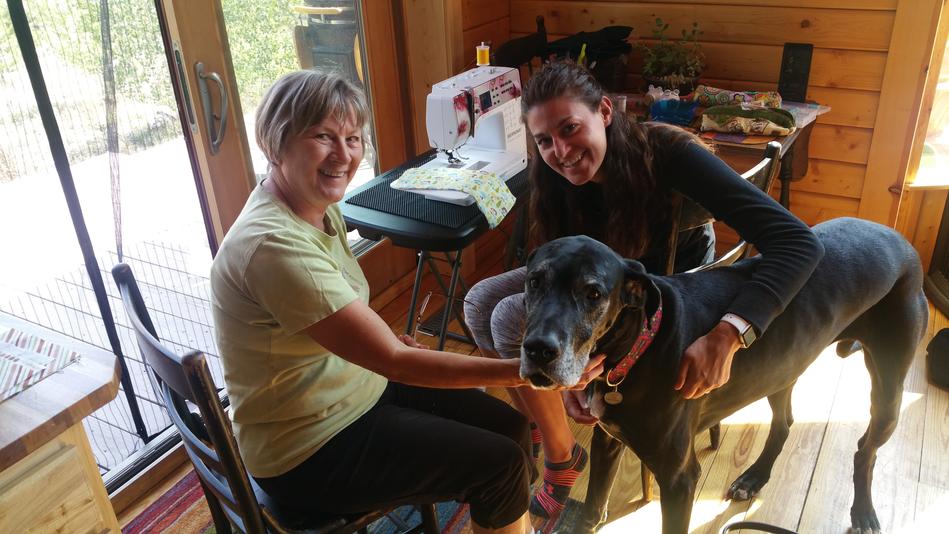 While Brian had to work at Hideaway this September 4th Labor Day, Angie was eager to learn how to sew. Connie was more than happy to oblige. Angie and Brian's Great Dane Lucy wasn't quite as interested and was happy just waiting for her walk time.
We head back to Bear Creek Lake Campground Tuesday, September 5. We'll be there until the 14th when we move to Loveland RV Resort for a full month!
(Visited 103 times, 1 visits today)