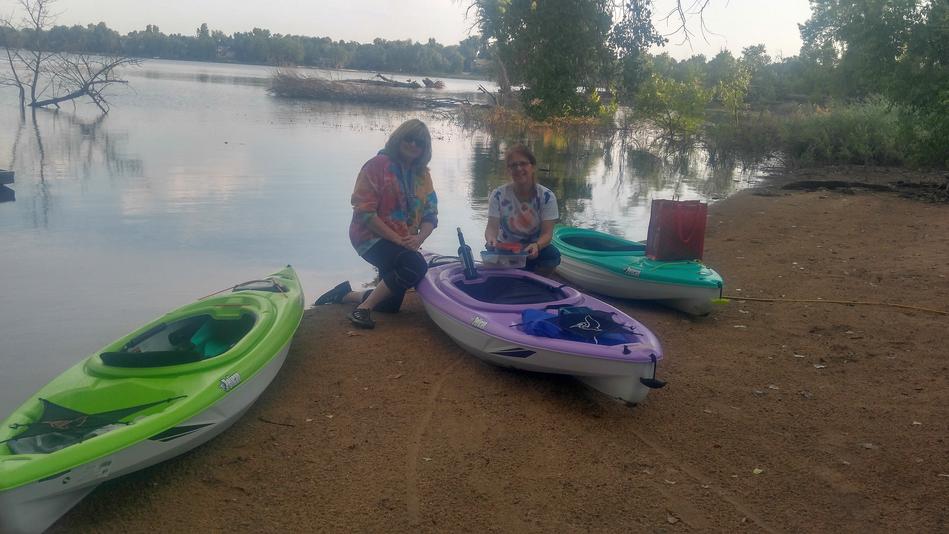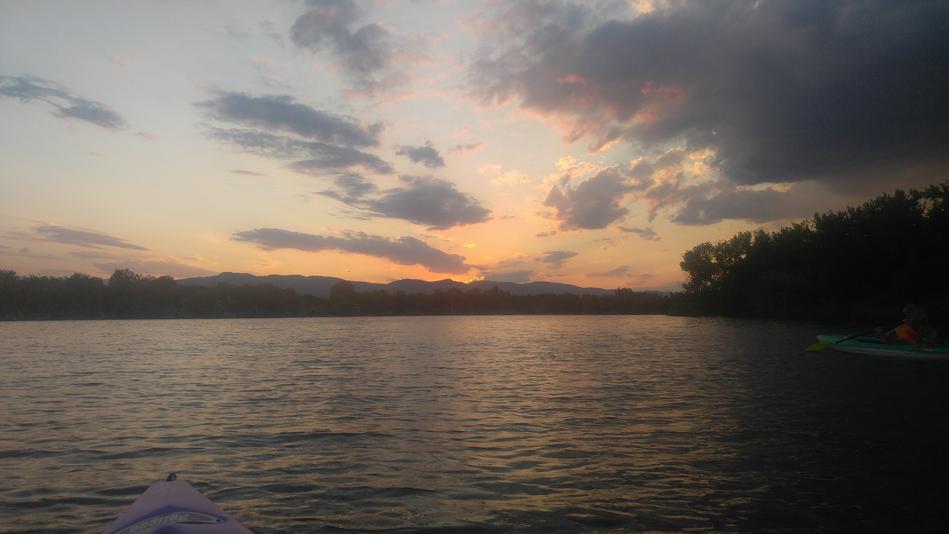 While Ed was driving charter bus on a Mormon trip, Connie and Cheri met Debbie for a little Kayaking on a small lake by Debbie's home on Tuesday August 1. They had a great time. Thanks to Debbie for providing the kayaks. The girls don't go anywhere without their wine. Can you spot it?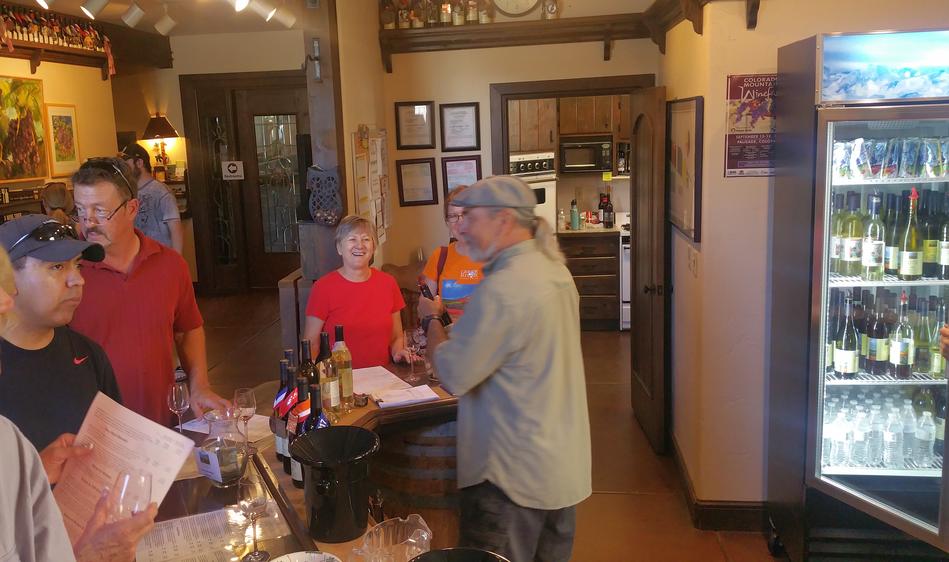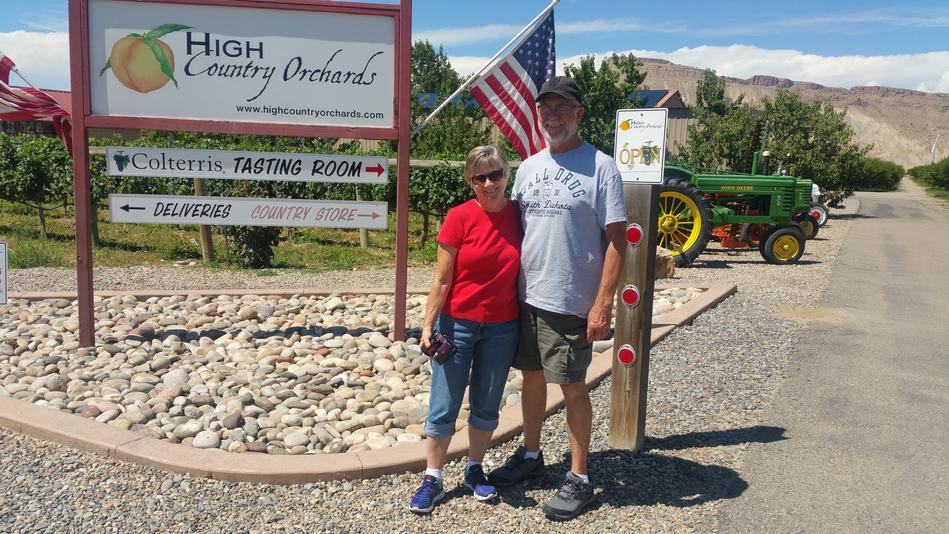 August 11 through the 14th we pulled the trailer back to Grand Junction. Cheri tagged along this time and we parked at the RV Ranch in Clifton. A very nice park. Cheri was contemplating a move to the Western Slope, so we did a lot of driving around to look over real estate, stopping a some wineries along the way of course. Visited Grand River Winery in Palisade again (first picture), as well as several others. Palisade is great wine…and peach country so we had to buy a box of peaches while we there too.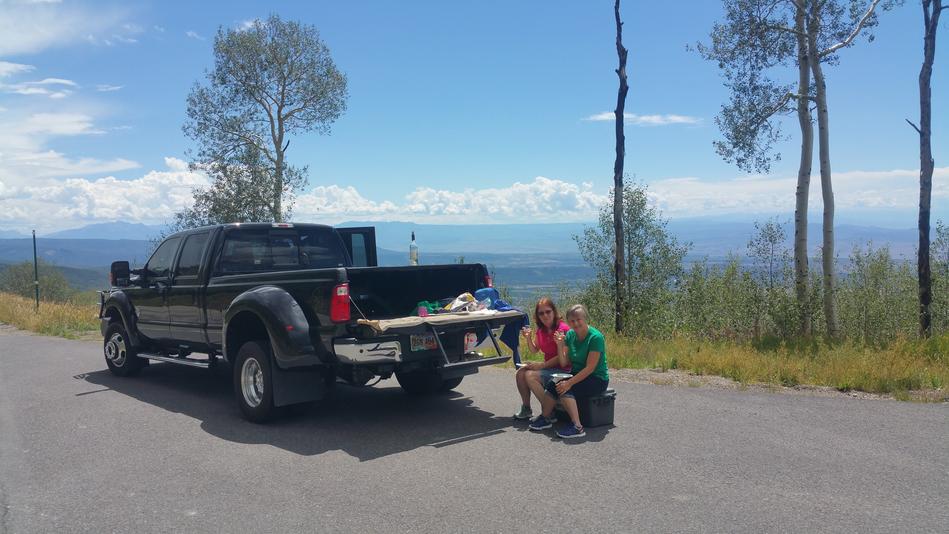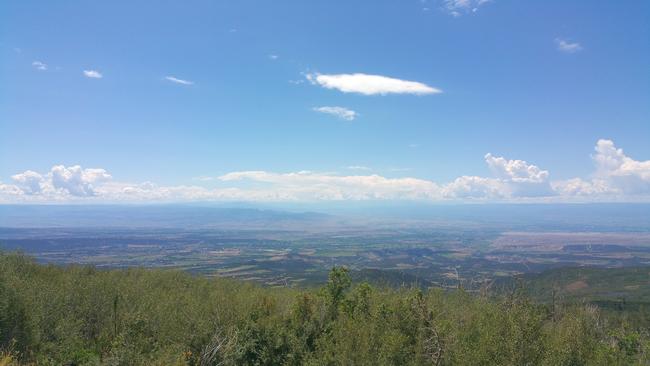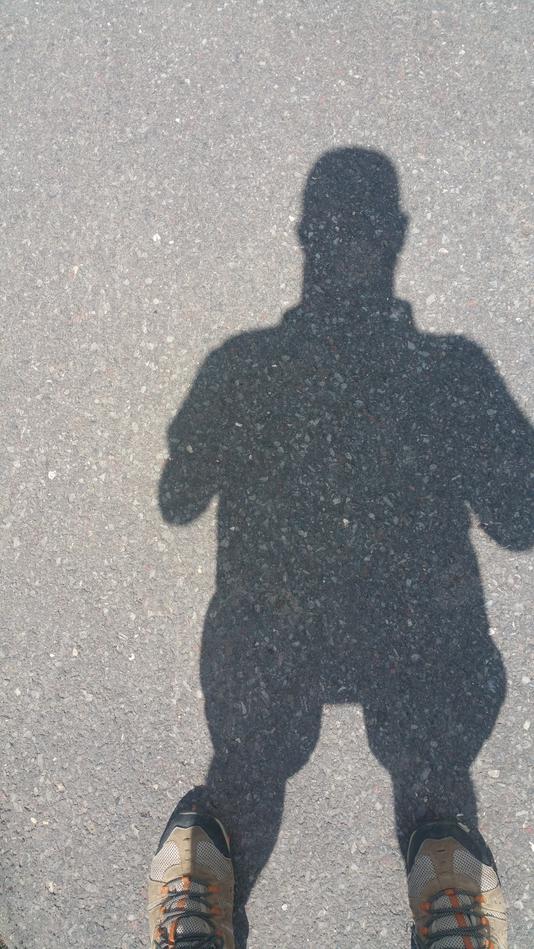 Stopped for a little impromptu lunch on a fantastic trip to the Grand Mesa. Spot the wine? Ed took his first selfie. Enjoyed some incredible views to the valley below.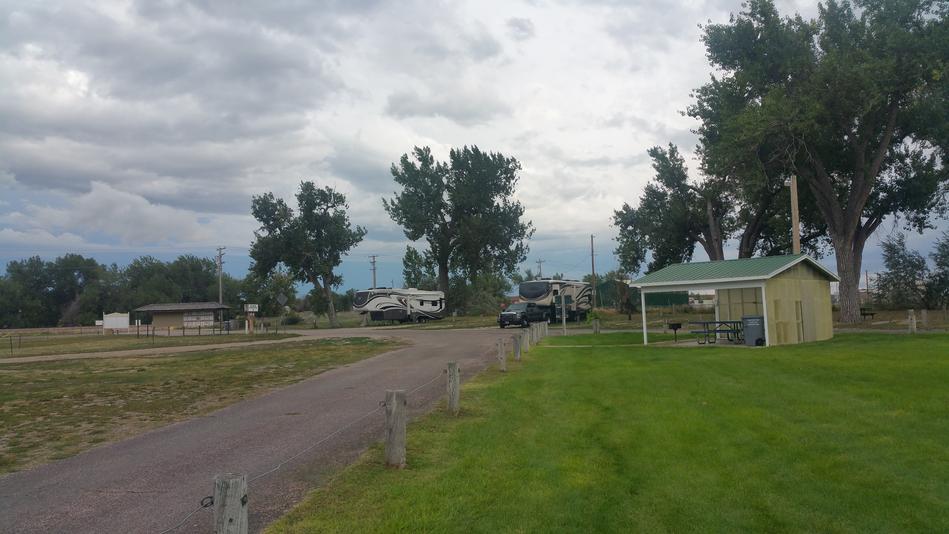 We pulled the trailer back over I70 on Tuesday August 15, dropped Cheri off in Loveland and continued another 125 miles to Wheatland, WY. We love Wyoming (minus the wind of course). They are very RV friendly. We parked for free (donation) at Lewis City Park. They even provide 50 amp service! A nice evening after the long drive over the mountain.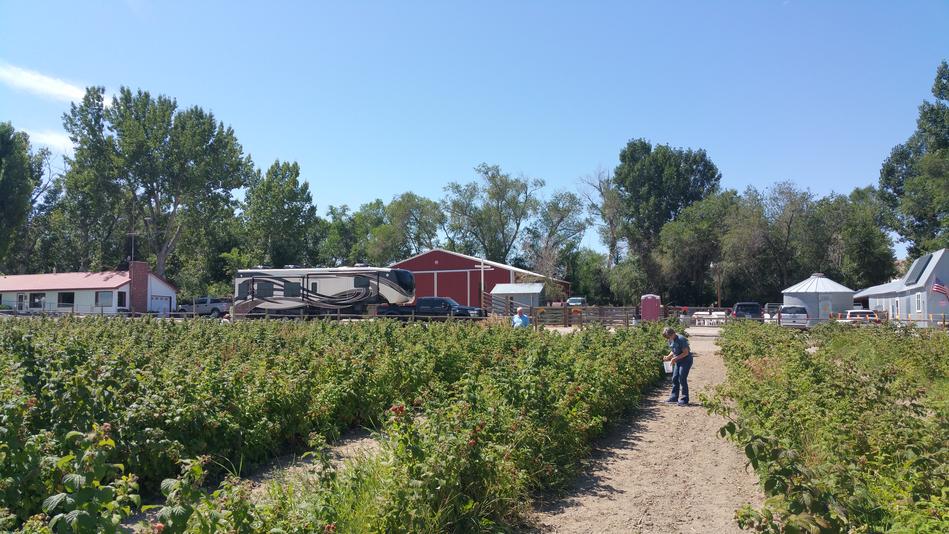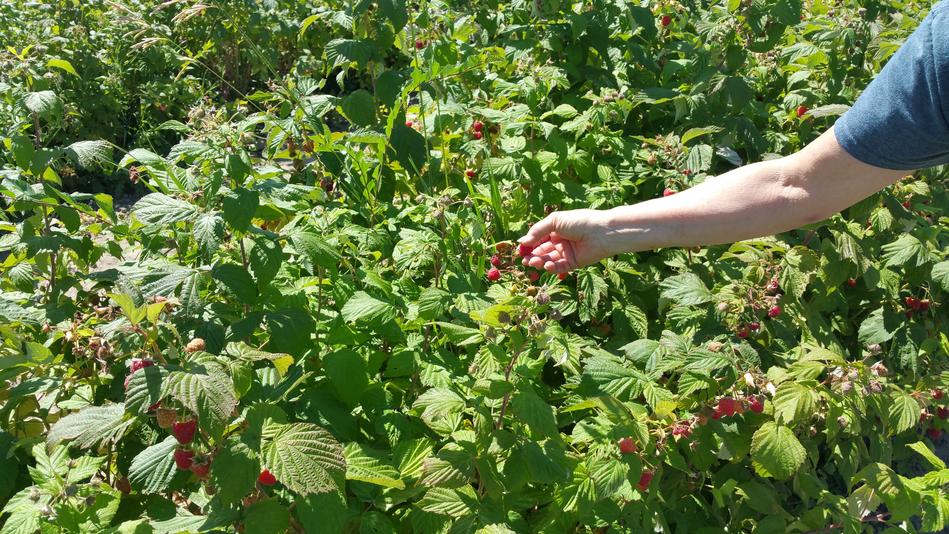 Wednesday, August 16, we traveled 216 miles to the DeLight Raspberry Farm near Shoshoni. A real hidden gem we discovered on Harvest Hosts. Raspberries were ready and thick. We picked 2 pounds at $4 per pound…our total expense for staying there. We ate a lot and froze some so we can continue to enjoy.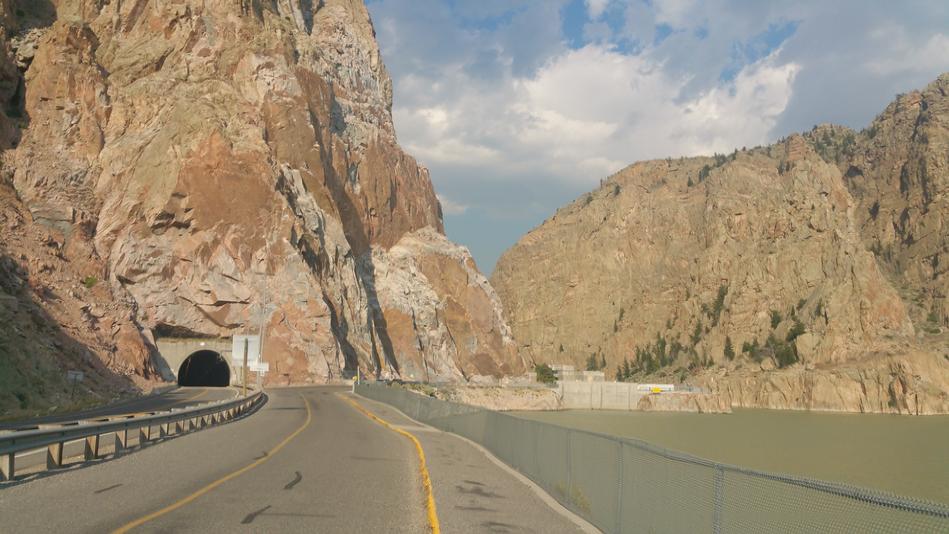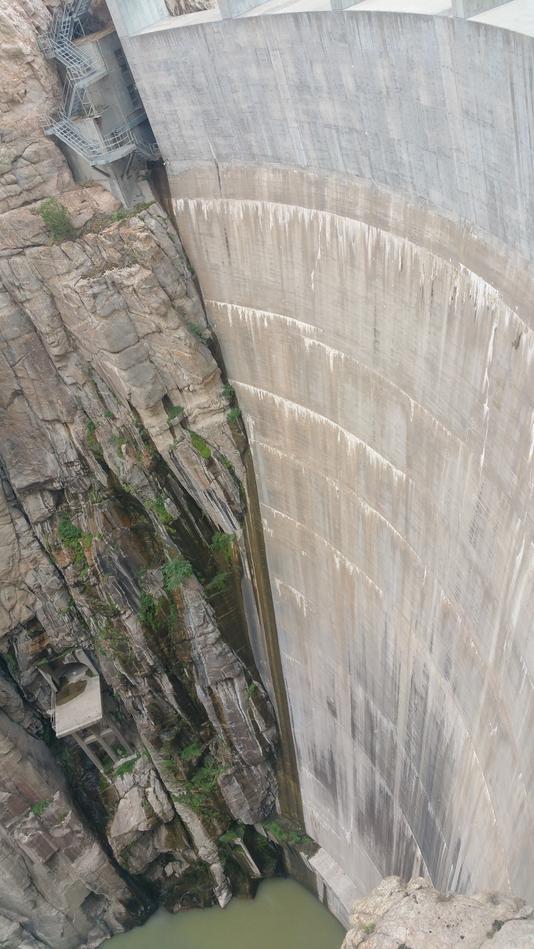 From Shoshoni we traveled a short distance (126 miles) to Cody, WY, stopping for a great breakfast at the Thermopolis Cafe. They served our skillet breakfast in a 8″ Lodge skillet, and gave us an extra plate so we could split it. We've been in search of a good seasoned small skillet, so Ed asked if we could buy it! Wow, surprisingly, they sold it to us for $5.
We stayed at Parkway RV Park while in Cody. Quite nice and very reasonable, especially as the Eclipse frenzy was building. After dropping the trailer, we drove 6 miles west of Cody toward Yellowstone on US Highway 14 to see the spectacular Buffalo Bill Dam (formerly Shoshone Dam). Standing 325 feet high, it was the tallest concrete dam in the world when completed in 1920.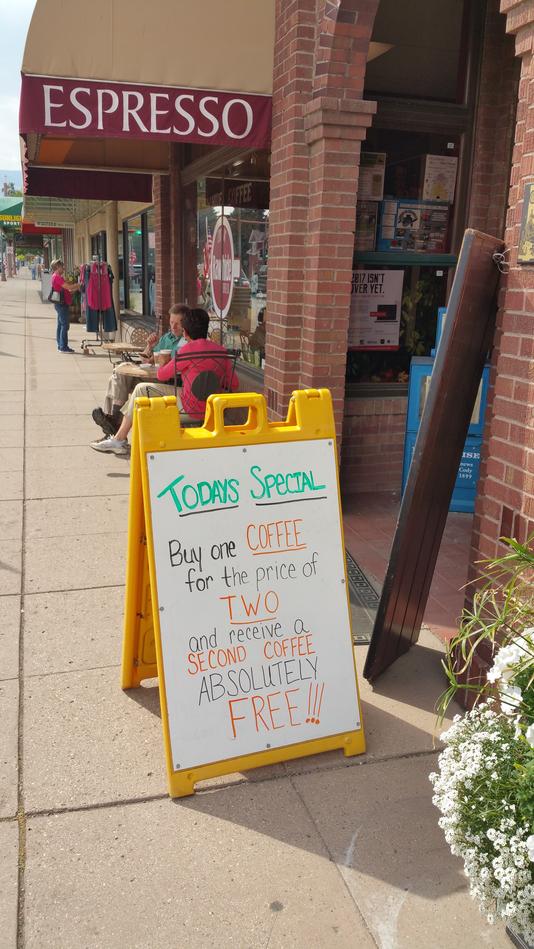 Wyoming weather was perfect for strolling around downtown Cody a bit. Connie's ankle is nearly totally healed now. Ed admired the clever special offer on the sandwich board at a local coffee house.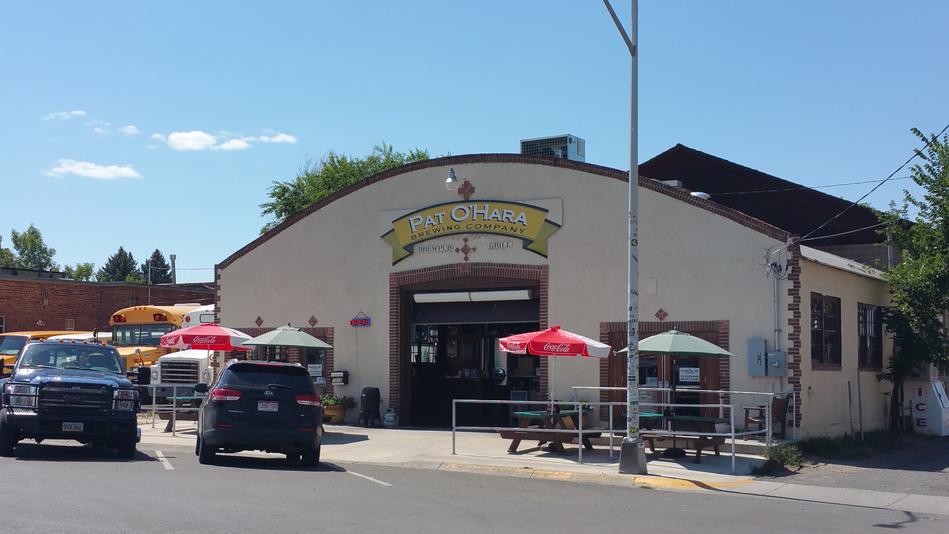 Of course, a little walk demands something cool and refreshing. Pat O'Hara's brewery provided what was needed. Very quaint and Cody like.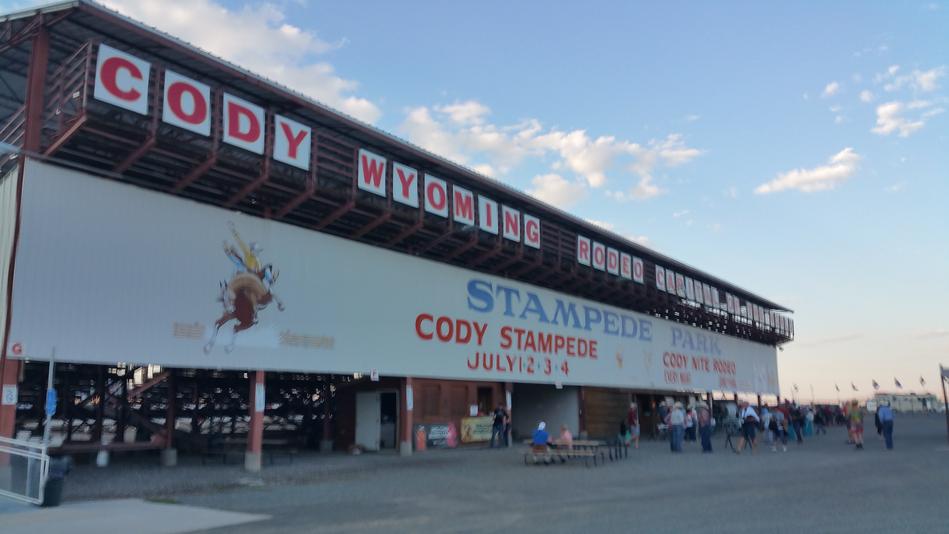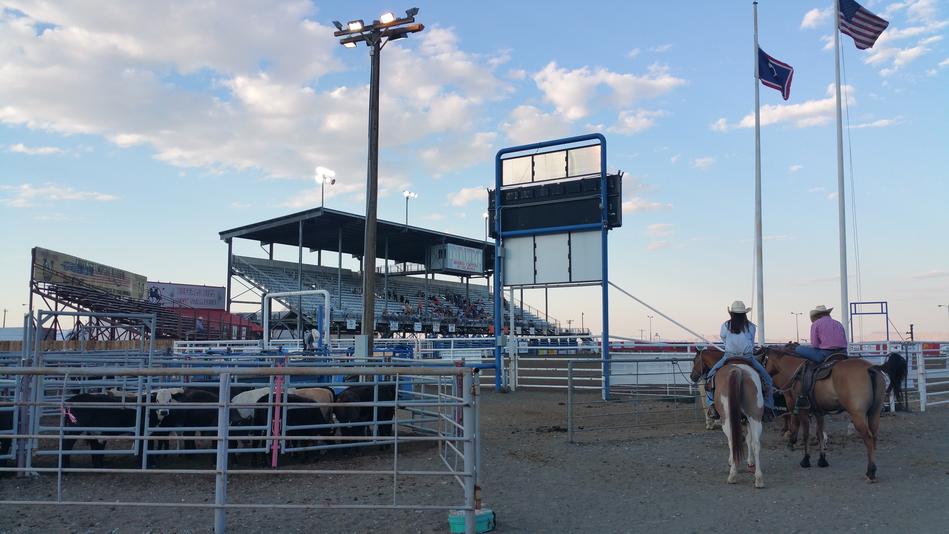 Friday was Cody Night Rodeo time. They do a great job. Rodeos most every night during the summer, keeping the tourists happy as they search for "authentic" Buffalo Bill related venues.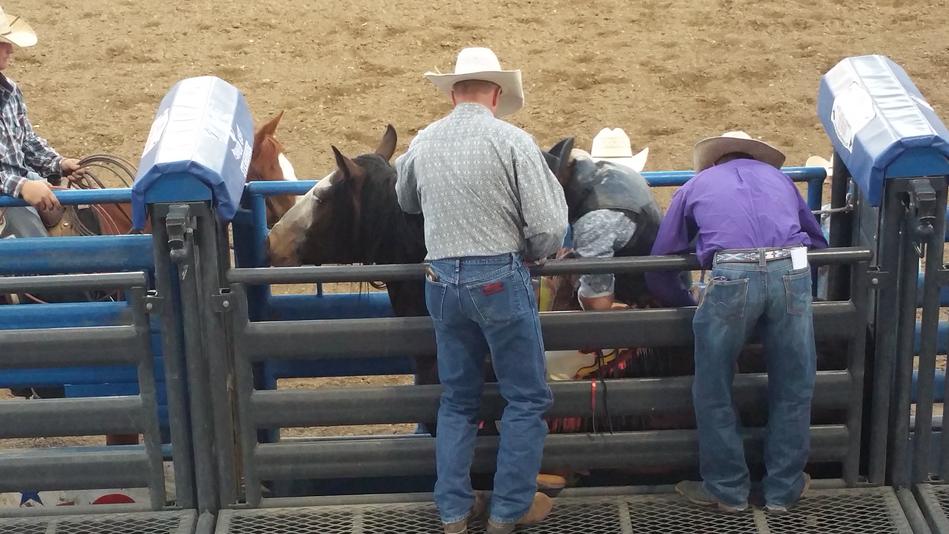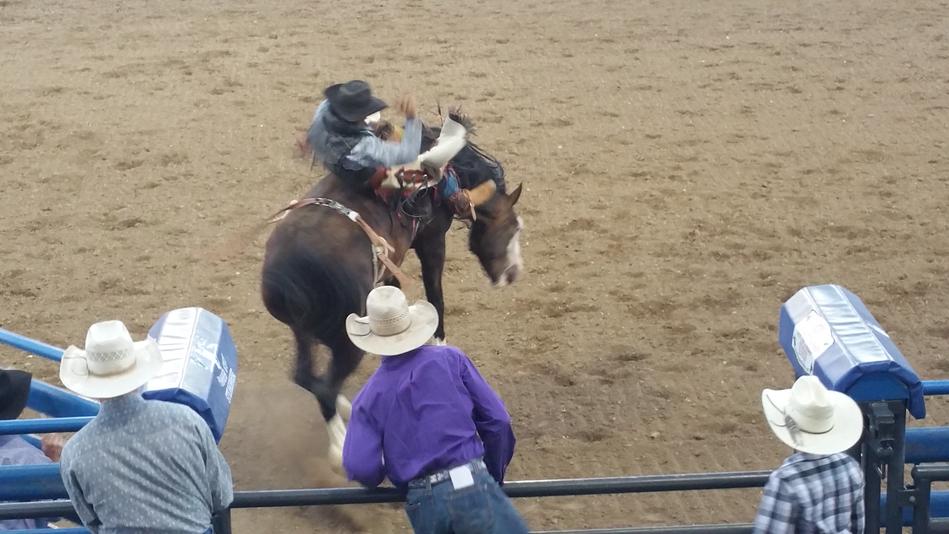 We sat directly behind the chutes so were able to see cowboys mounting their broncs and bulls…and getting bucked off. It was a fun time.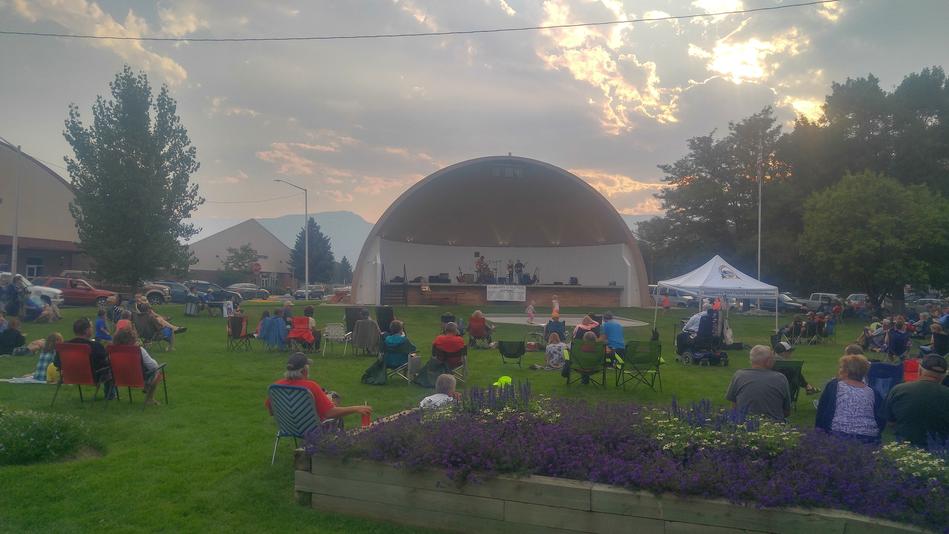 We crammed in a lot for only being there 2 nights. To help relax, we enjoyed a concert in the park.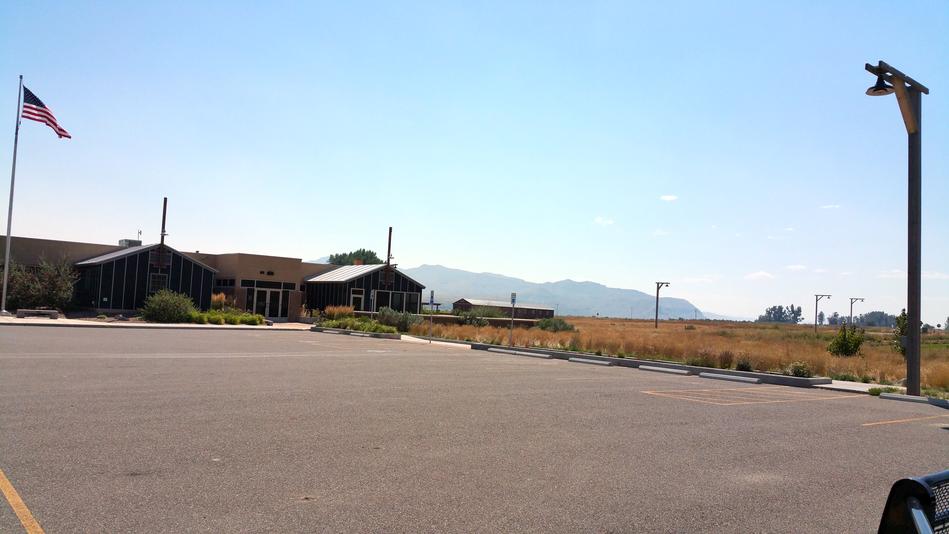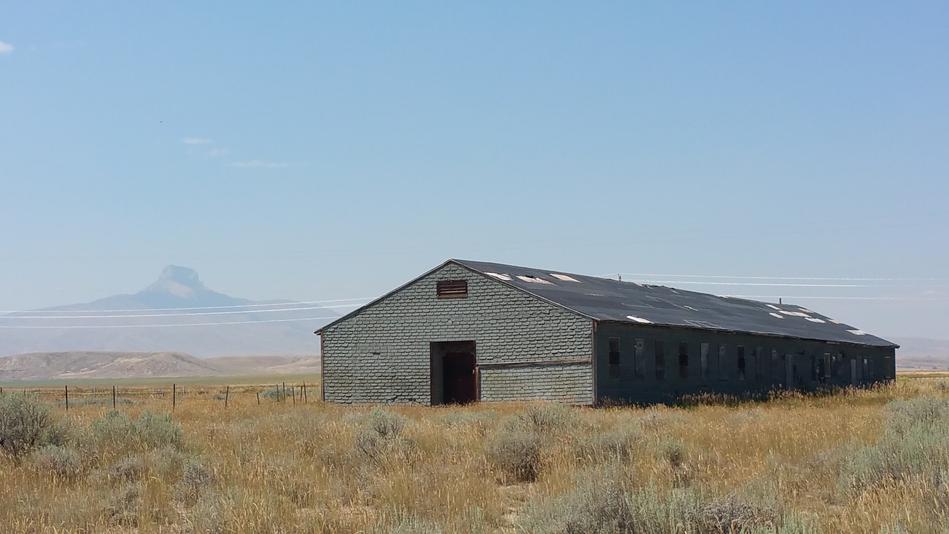 A real highlight of our stay was a visit to the nearby Heart Mountain Japanese Confinement site. Heart Mountain can be seen in the lower picture, hence the name of the camp. It housed over 10,000 Japanese between 1942 and 1945, making it Wyoming's third largest city. Many were Americans. An incredible and well done interpretative site.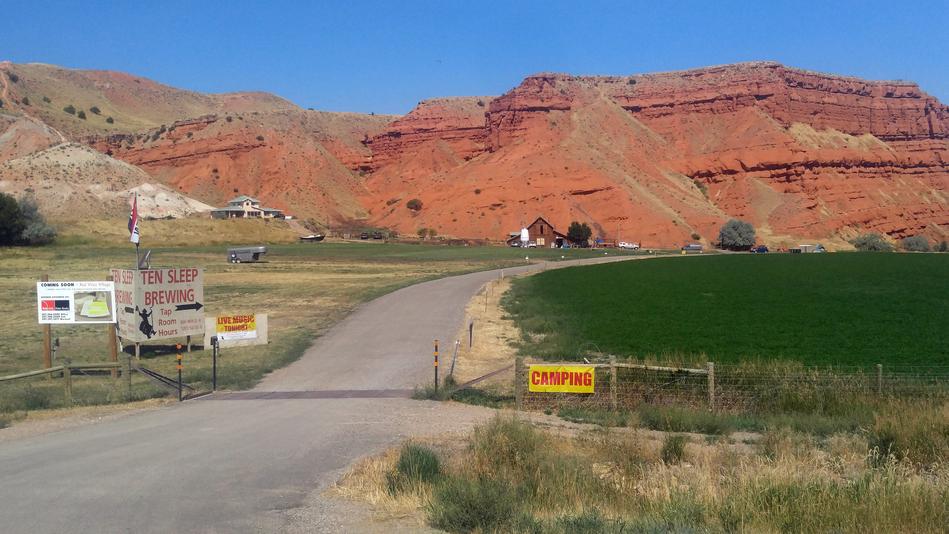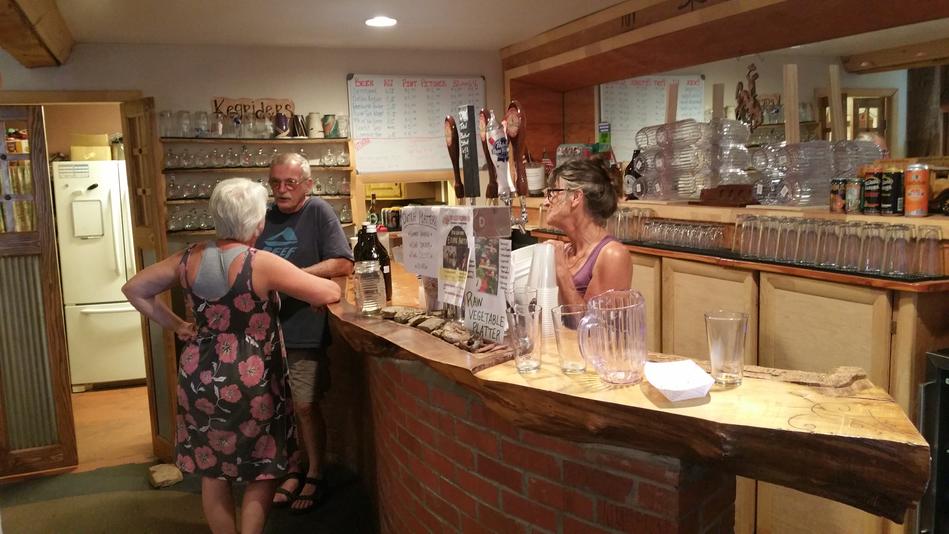 We hooked up and pulled out of Cody by 8am Saturday, heading for Gillette for a few more days of F.U.N. Traveled via US highways 20 and 16 through Greybull, Basin, Worland, Ten Sleep and Buffalo. Ten Sleep is a delightful Big Horn Mountains foothills town (pop 250) that boasts a brewery on the edge of town. It is located on the edge of a hay field picturesque setting below the red sandstone Signal Cliff.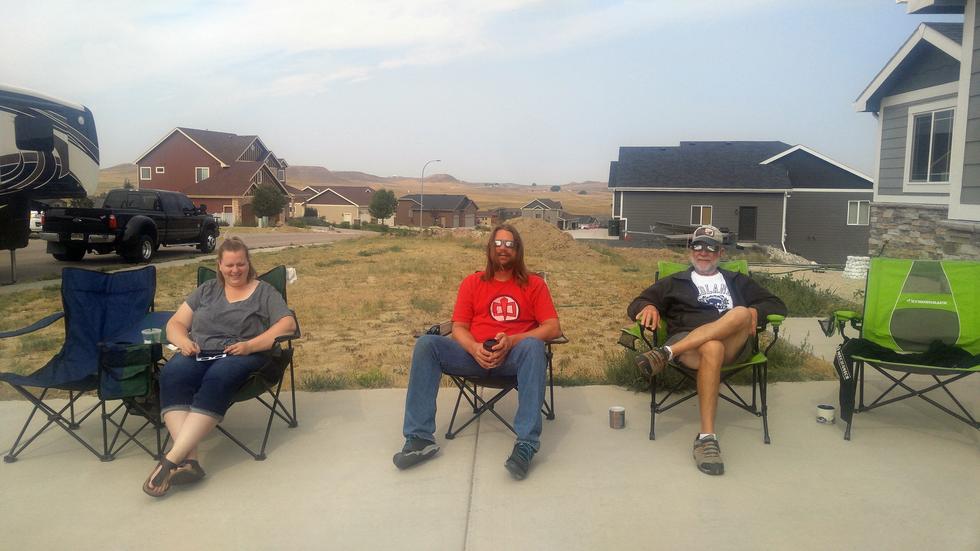 While Gillette was not in the total eclipse path, it was certainly convenient to sit in our son's driveway to view the 98% eclipse on August 21. Even at 98% it was fantastic to view as many others can attest. Son Shelby even had our viewing glasses ready for us. Shelby is the one that looks like Chewbacca. Grand daughter Brittani is on his right. Not sure who the other dude is.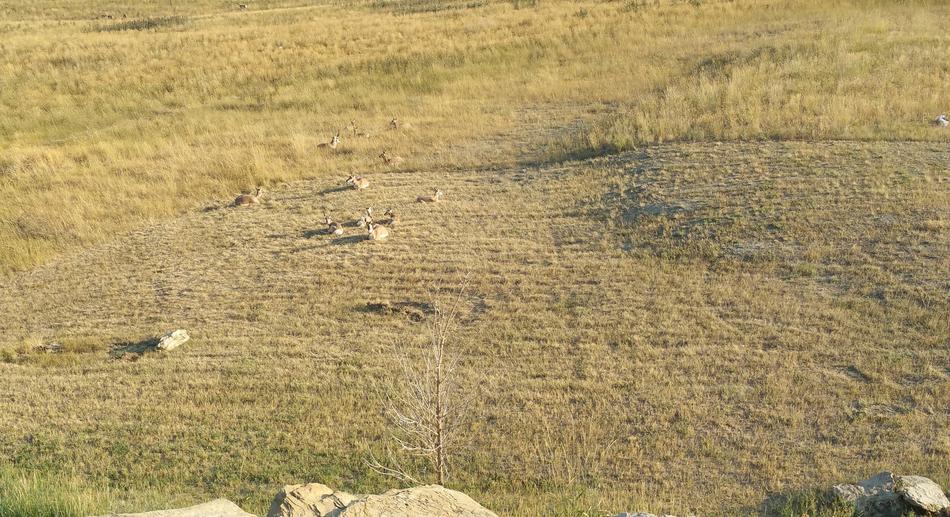 These antelope hang out in Shelby's yard where they can be viewed off his deck.
Wednesday, August 23, we head back to Colorado, parking our Mobile Suites Rollin' Retreat to a variety of RV sites.
(Visited 124 times, 1 visits today)