Just a short post here to update our status. We left Saint Vrain State Park Friday, March 25 and parked on the curb in front of Cheri's in Loveland. Thankfully, the city didn't come by and run us off, and the neighbors seemed quite understanding. Our plans were to head up to Gillette, Wyoming on Tuesday March 29 to visit family, but plans had to change: Stormy weather was a factor, and daughter Kari and husband Edward (Wales) came down from Gillette.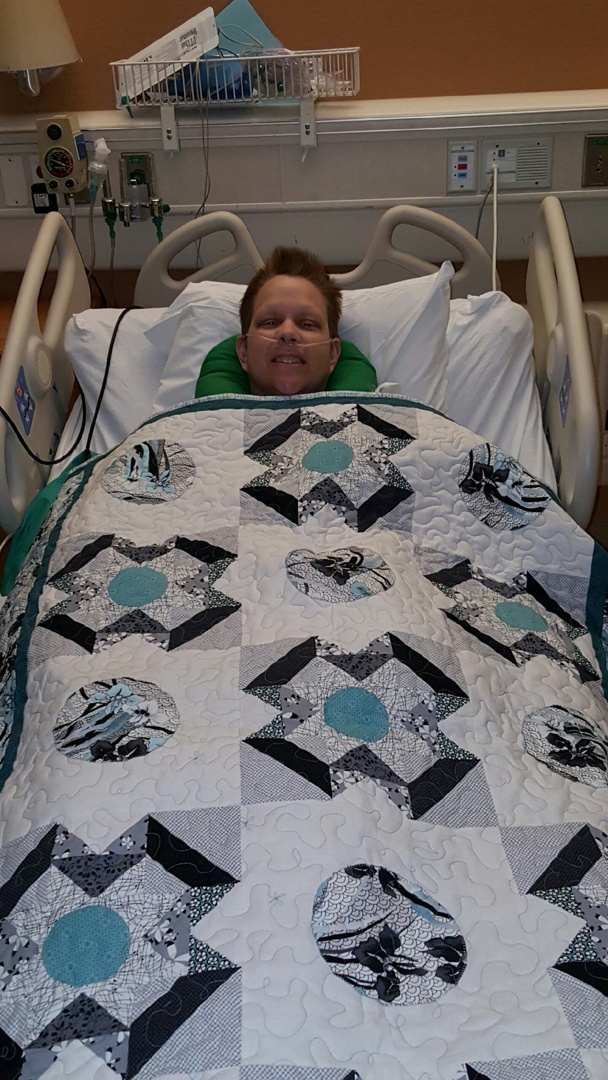 Friday (April 1…but no April Fool here), we took Kari the quilt Connie made for her. She wasn't able to see it because she couldn't open her eyes as she'd get nauseous…and she was in a lot of pain. But Saturday morning she texted this picture, saying she loves her new quilt. Kari will stay at the CU Cancer Center hospital, with 1/2″ tubes attached to her lungs that will ensure full drainage. We're praying that the procedure will be fully effective and they'll be able to head back to their new Gillette home by Monday (April 4).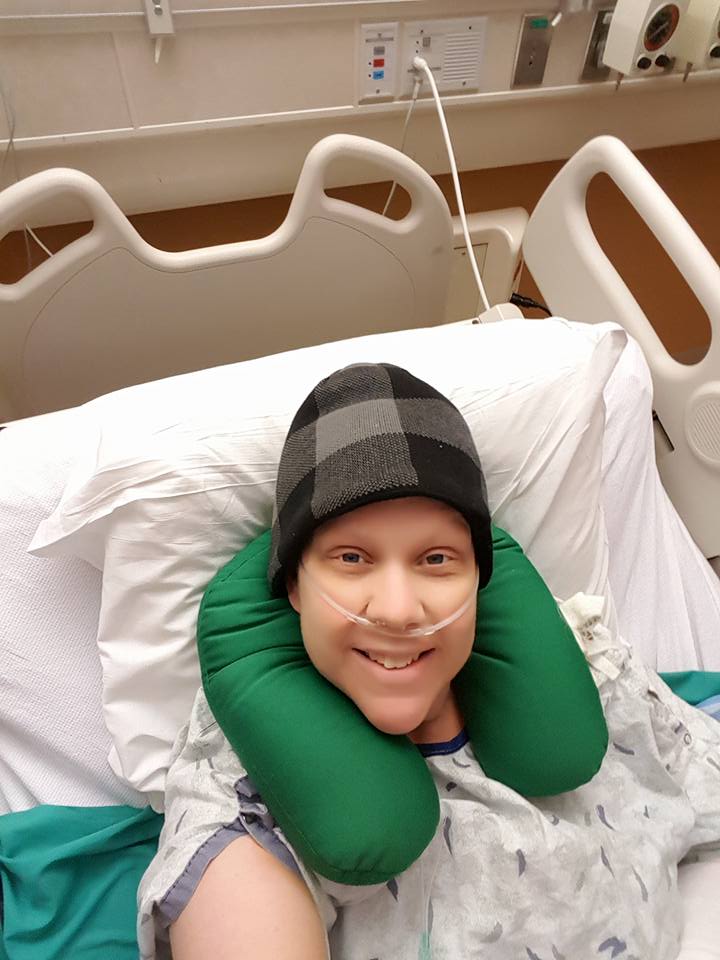 Kari has been battling breast cancer for the past 12 years. For the past couple years she has had to have her lungs drained (thoracentesis), over 2 liters at times. A rather painful experience. This trip was necessary for her to visit with Doctor Virginia Borges, a cancer research doctor at the University of Colorado Cancer Center on the Anschutz Medical Campus.  Dr. Borges is putting her on another chemo drug to start in a couple weeks. At Dr Borges' recommendation, she had a procedure (pleurodesis) to line her lungs that will, hopefully, allow drainage, and prevent a need for future thoracentesis drainings. The surgery was Friday morning and she was in a lot of pain later through the day, but got through the night and was well enough Saturday to give a smile. She is an awesome trooper in her battle.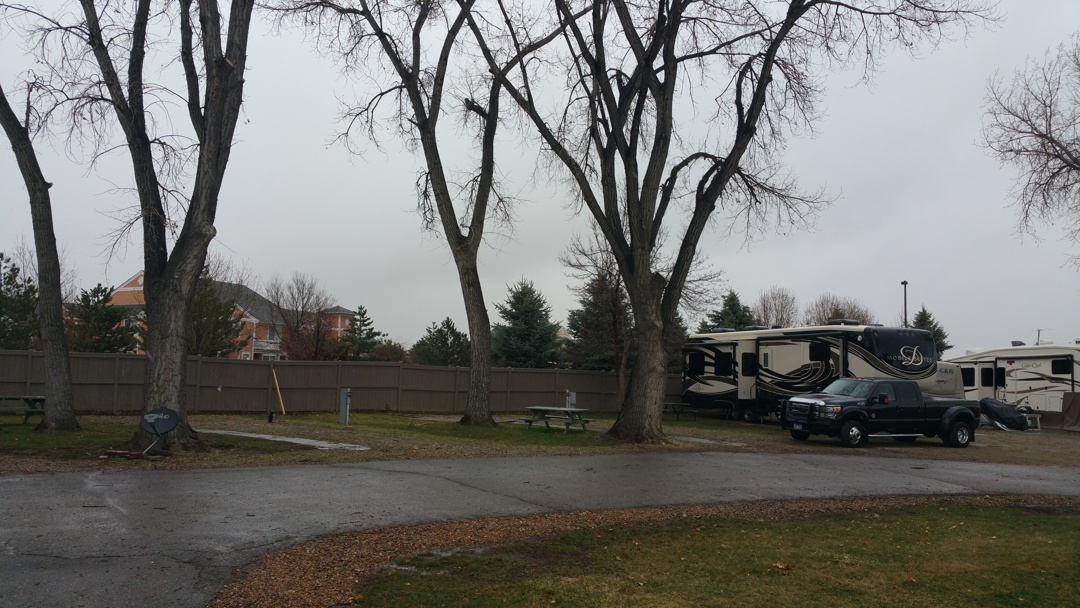 We had moved from the street to Loveland RV Resort near I25 in Loveland. Great site with Wifi and just a walk across the street to the Marketplace at Centerra Shopping Center. Wow! Starbucks, JoAnns Fabrics, Panera Bread, Sportsman's Warehouse and many more.  We'll stay here until we leave for Big Creek Fish Hatchery near Astoria, Oregon for June, July, and August.
(Visited 112 times, 1 visits today)