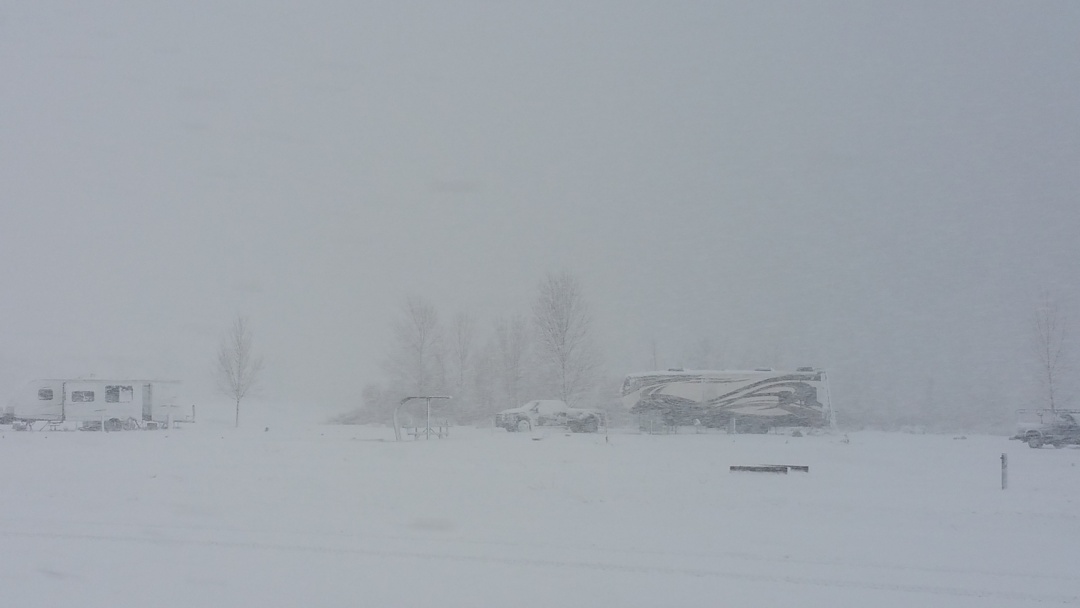 While the 5″ of snow that fell soon after we arrived at St. Vrain State Park melted rather quickly, and our heat tape on the water hose worked well, we are now survivors of the historic March 23, 2016 blizzard! It dumped another foot plus of snow, horizontally, as the penetrating winds howled. We felt blessed as we were able to comfortably hunker down and watch it all out the window.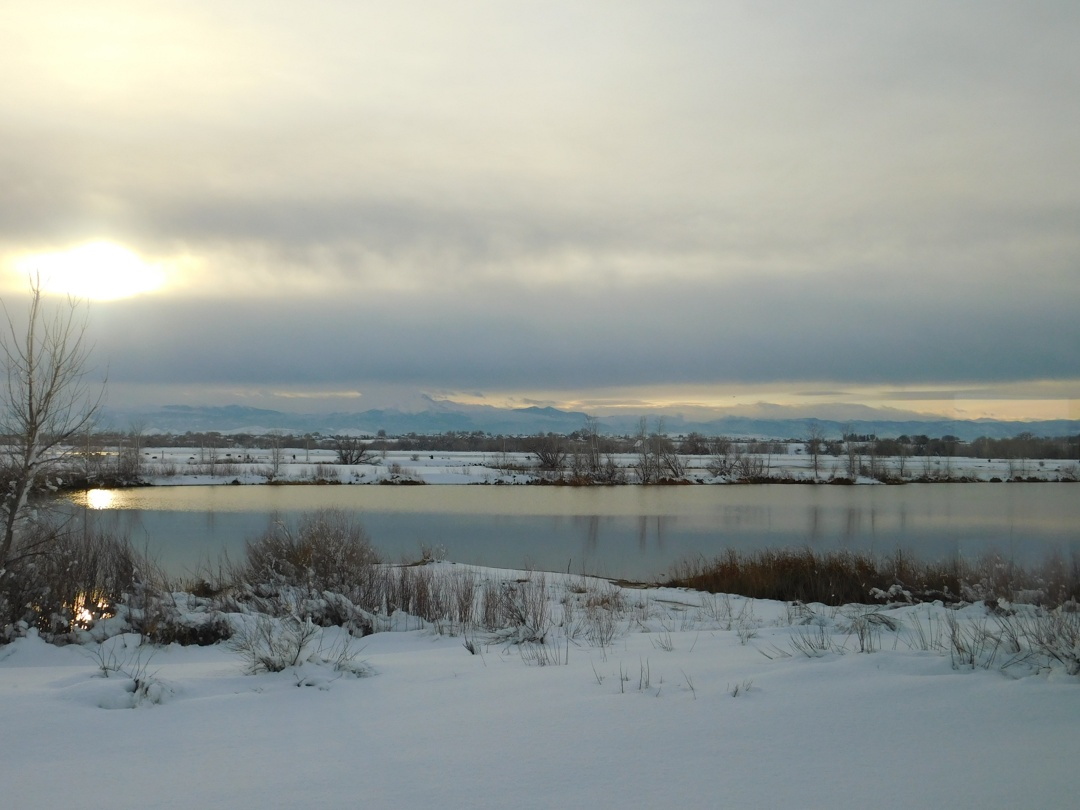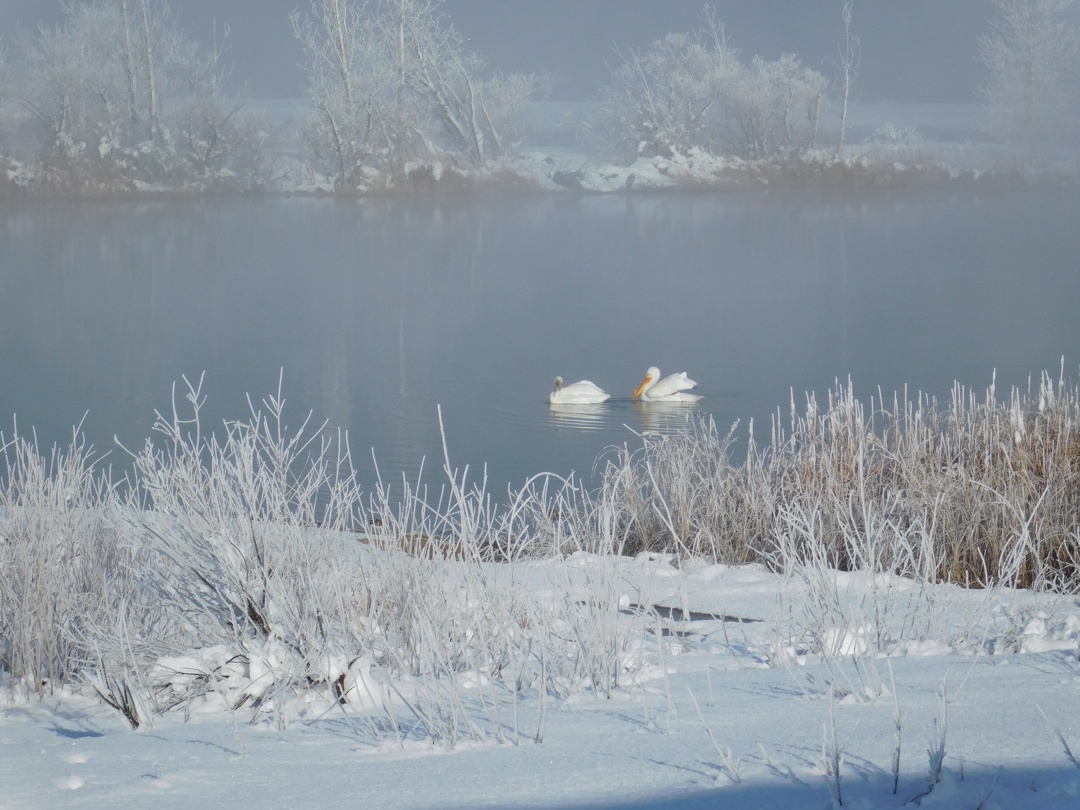 It warmed up into the 40's Thursday, the day after the blizzard, which created some picturesque scenes for Connie to snap with her new camera. She took these from our parking spot. We saw many Blue Heron's as well as these Pelicans.
Friday, March 25, 2016: So we leave St Vrain SP, dreading pulling the trailer through the mud and slush left from the blizzard, and head up I25 about 30 miles to Cheri's (Connie's sister) in Loveland. We'll park in the street in front of her house, hoping that the city won't notice the short 5 days we'll be there before heading north to Gillette, WY.
(Visited 99 times, 1 visits today)