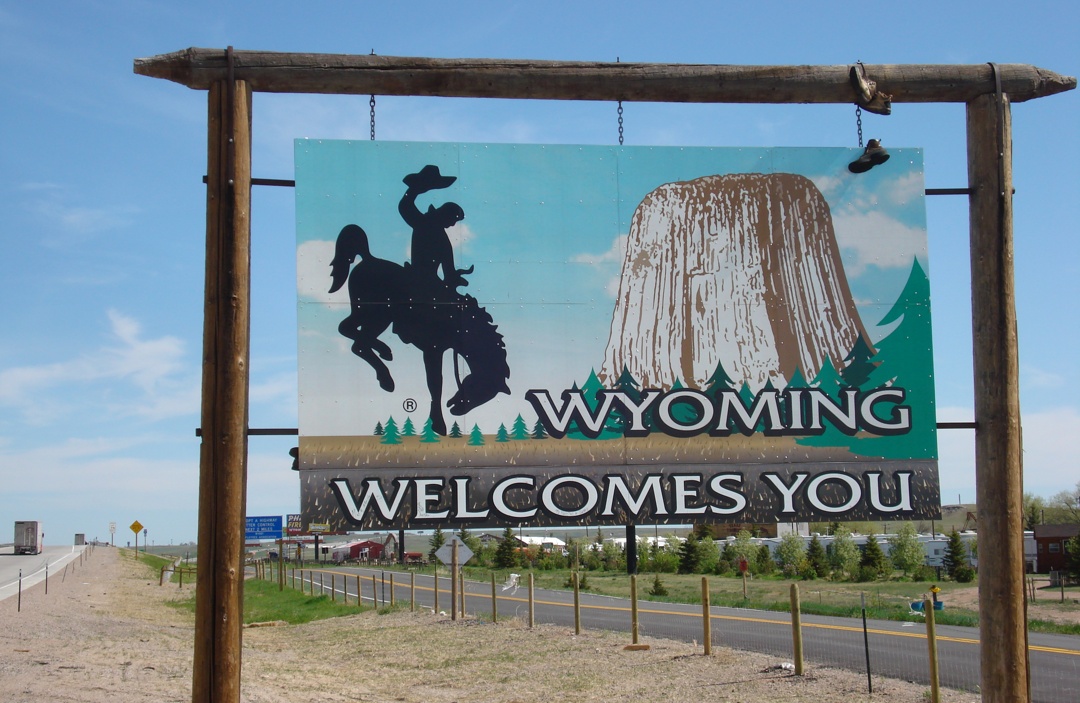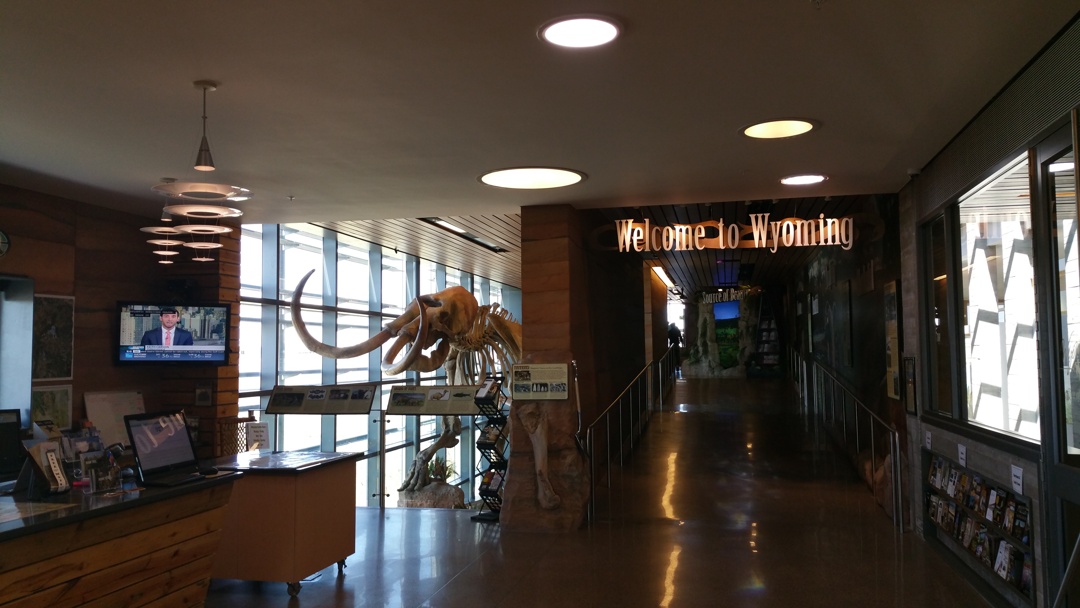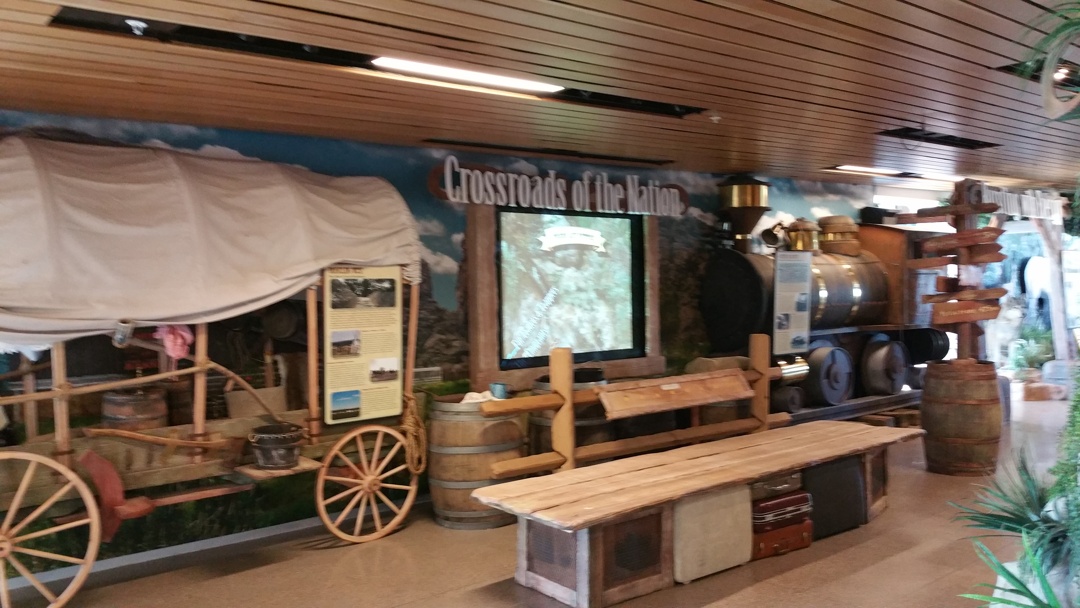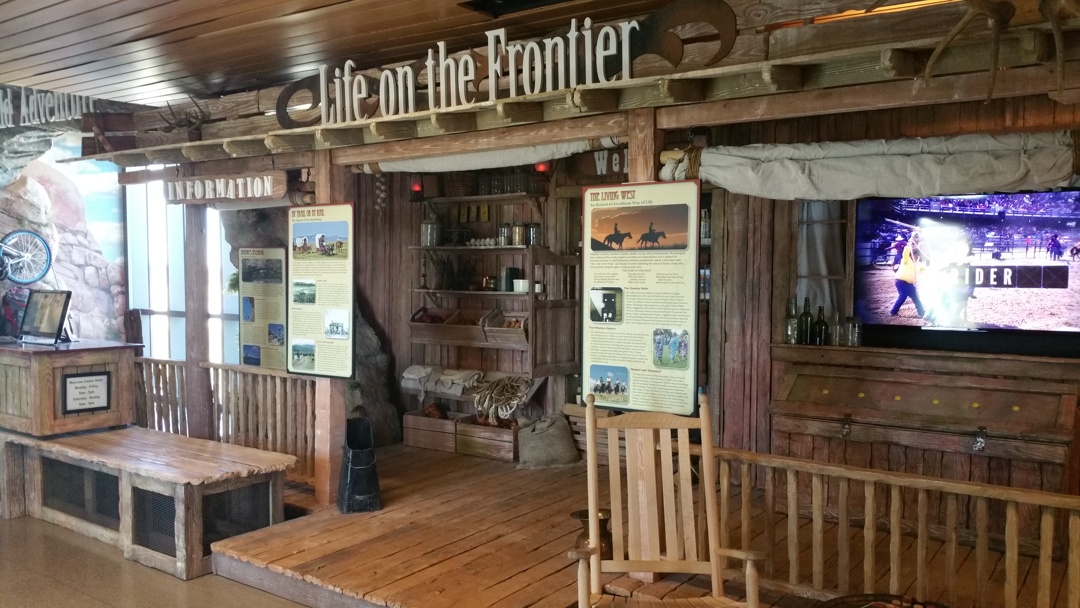 We left Loveland Thursday April 14 for our 5 hour trip to see family in Gillette, Wyoming. Crossing the state line on I25, just south of Cheyenne the Welcome to Wyoming sign greets visitors. Just a few miles past the sign is the new Curt Gowdy Visitor Center. Named after the famous sportsman from Wyoming. A worthwhile stop when traveling the route.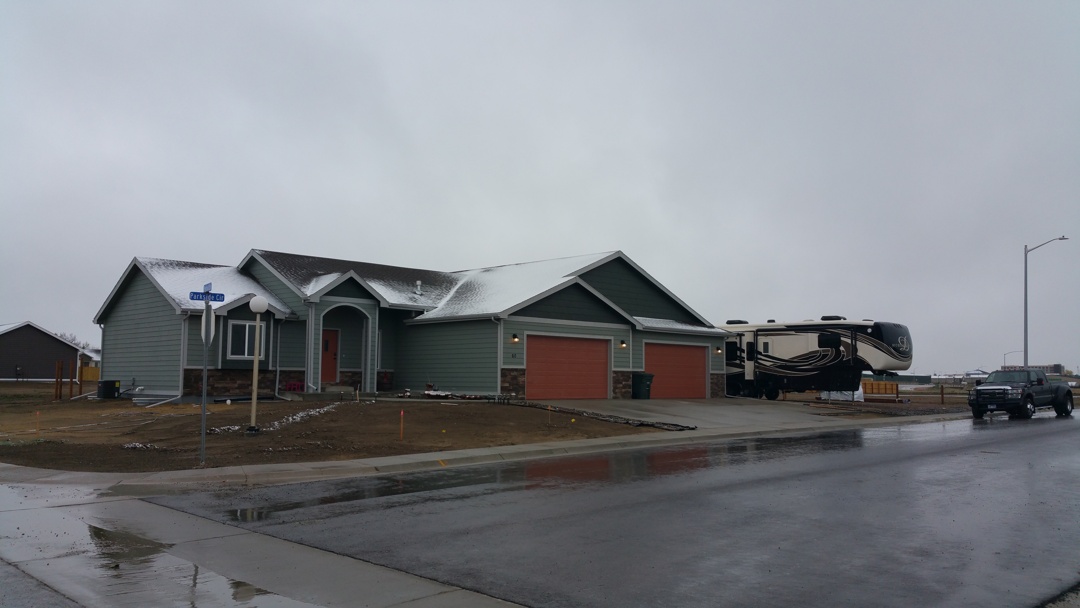 We had a beautiful day to travel on Thursday and got settled in next to Kari (daughter) and Edward's new home in Gillette. They made sure their new home had a spot for us to park, complete with a 50amp RV receptacle. By Friday, the weather started turning more winter than summer, getting down to freezing a couple times and spitting snow/rain mix most of the time here. It was supposed to be nice for our return trip Thursday, April 21.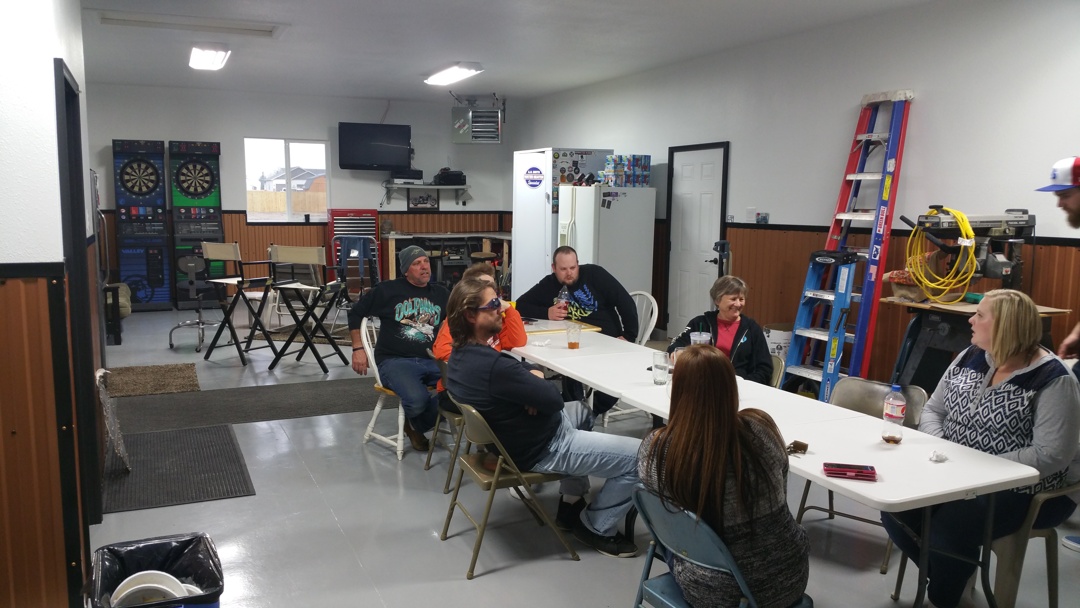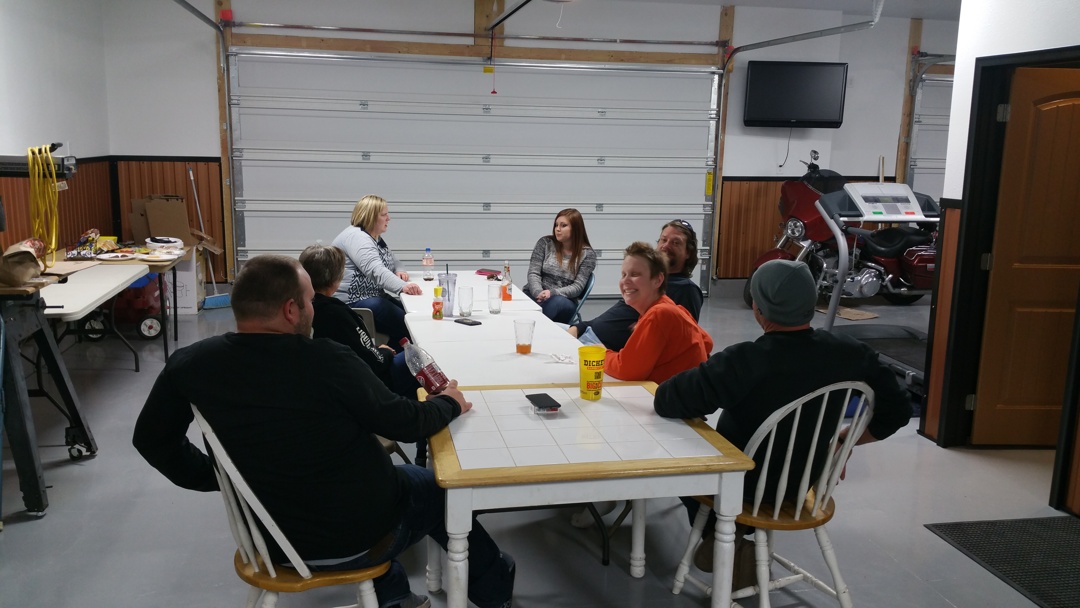 Edward takes A LOT of pride in their new 6+ car garage and keeps it pristine enough to host family gatherings. They hosted a family BBQ Saturday. The first picture is looking west toward the back of the deep 2-car section. The second picture is looking east. Note the TV on both walls. Surround sound speakers built in to the ceiling, and painted floor. The brown door is the entrance to a restroom. How convenient!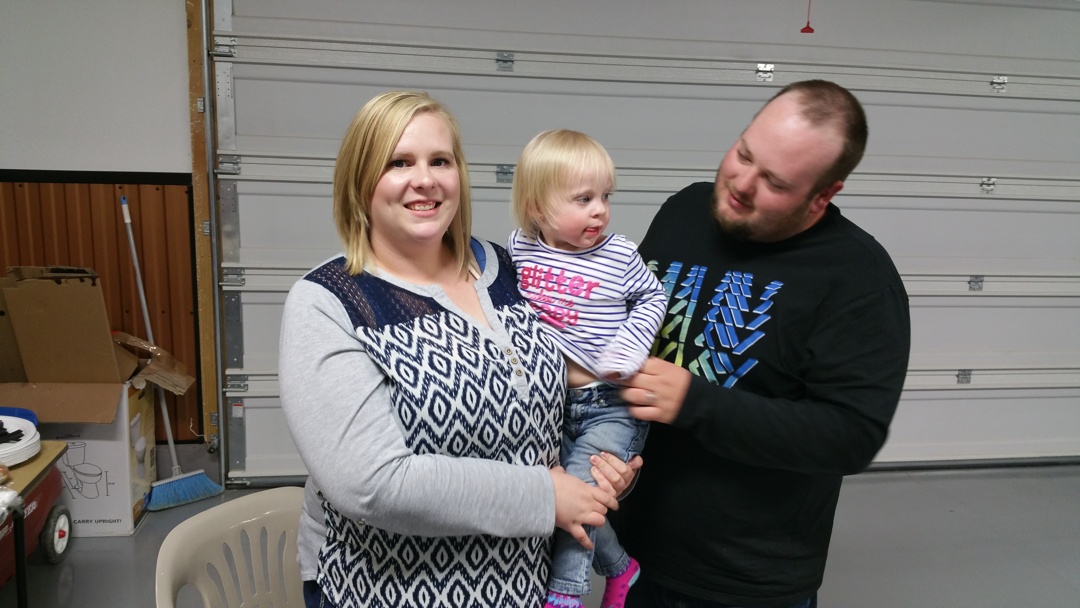 Granddaughter Brittani & husband Garth with our 2-year-old great granddaughter Blakelee. Blakelee is a lot of fun and keeps everyone in a good mood. Most of the time.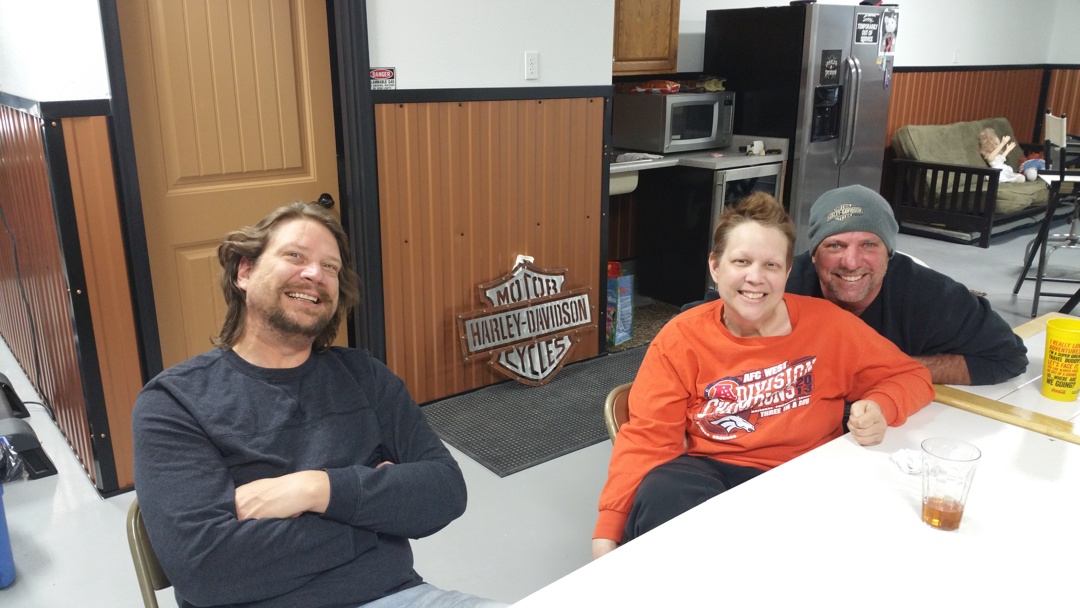 Son Shelby lives in Gillette too, pictured here with Kari and Edward. Notice the refrigerator, microwave and wine chiller in the background. Also the entrance to the restroom. And this is a "garage?"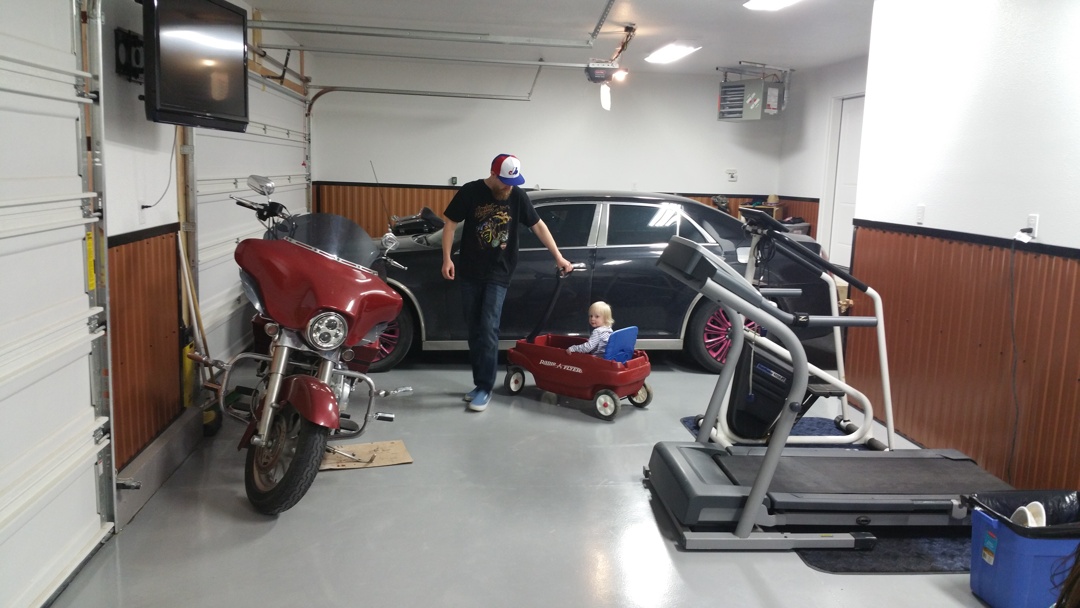 Grandson Hagen playing with Blakelee. Also a view of the south section of the garage. LOOK! There is really a car in the garage!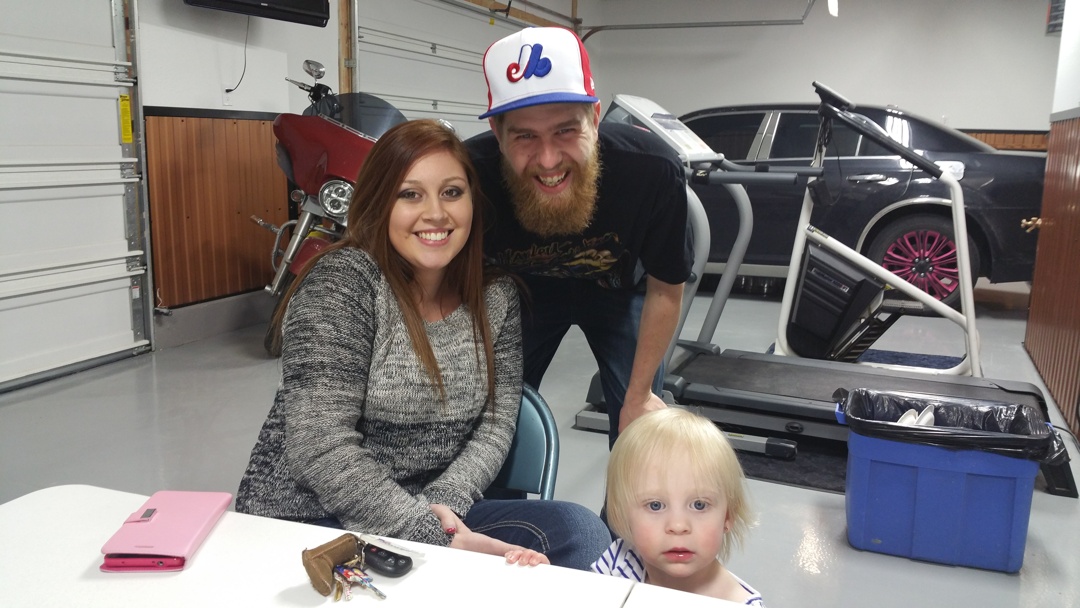 Grandson Hagen with girlfriend Leanna, with Blakelee checking in out.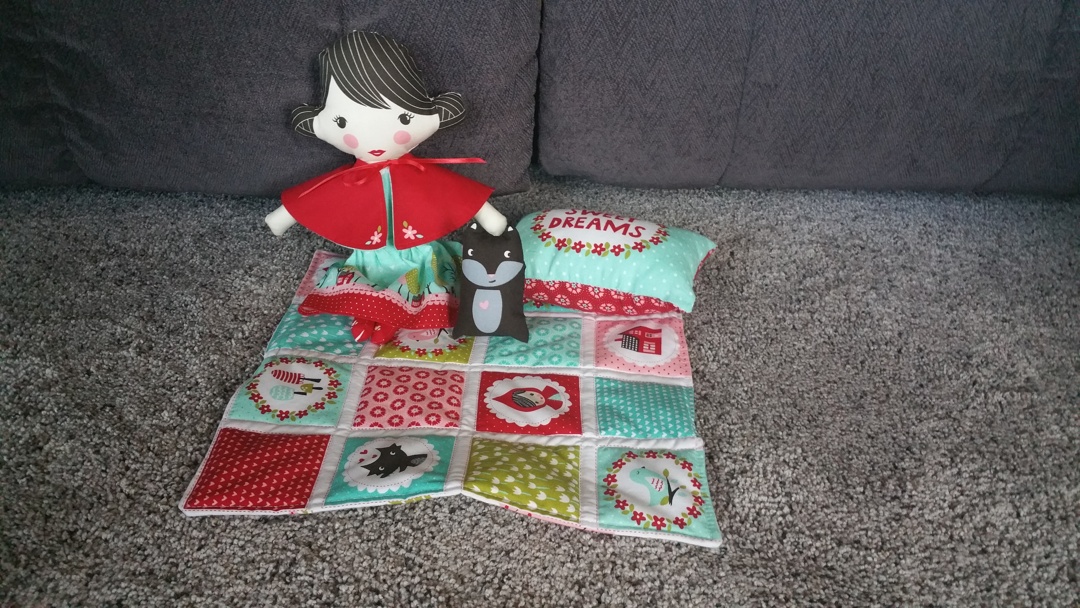 Connie finished Lil' Red and Mr. Big doll ensemble to give to Blakelee. Blakelee wasn't all that interested at first, but was clinging to it the next day.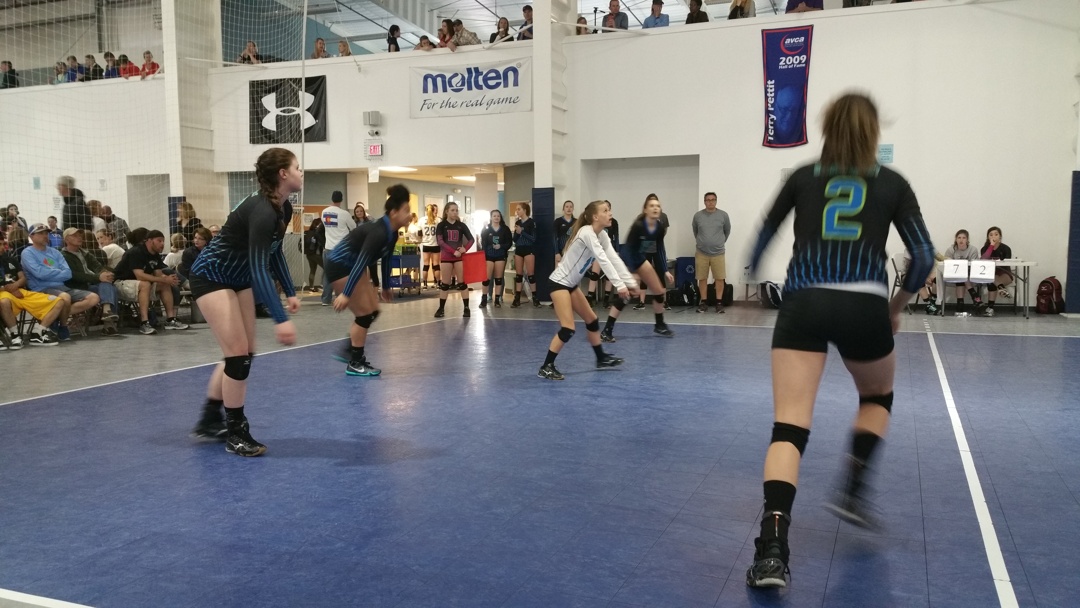 Returned to our spot at Loveland RV Resort on Thursday April 21. We spend Sunday April 24…yes all day…at Norco in Windsor. Norco is volleyball central where many of the CSU (Colorado State University) players have their roots.  Granddaughter Faith participates in club volleyball (Sudden Impact). She is inherently smaller than the other players in her age group, which makes her a great candidate for the "Libero" slot (the one in the white jersey). She is very good! Other than a lot of down time, it was a lot of fun watching the games.
(Visited 304 times, 1 visits today)