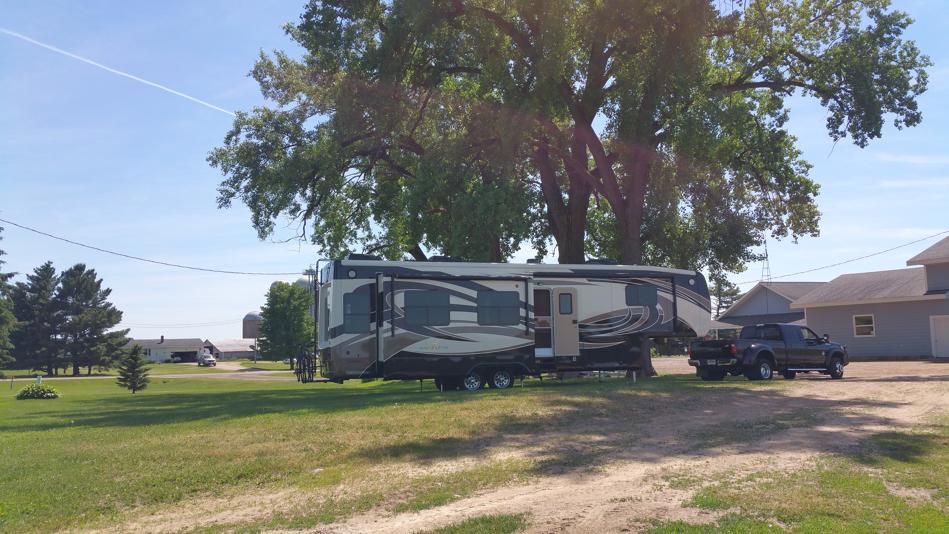 We had a wonderful Boondockers Welcome site at a farm near Elk Mound, Wisconsin Wednesday June 7. Hosts were very gracious. Connie was able to help Eileen a bit with her quilt and we had a nice visit with her and Elton John…really.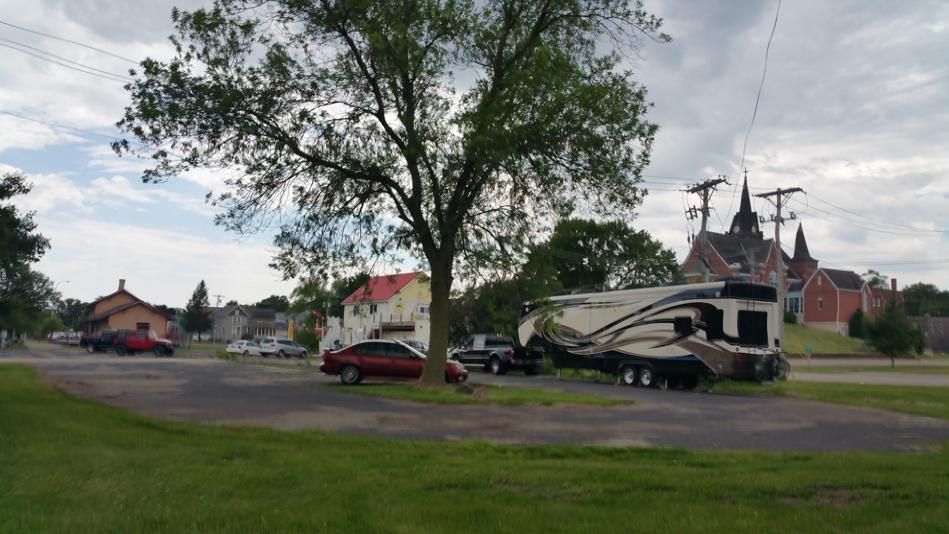 We got in to New Glarus, Wisconsin about 2pm Thursday and were able to park in the Chamber of Commerce lot for two nights. We had arranged to do that earlier. Very nice small town and the home of New Glarus Brewery, our main reason for stopping here.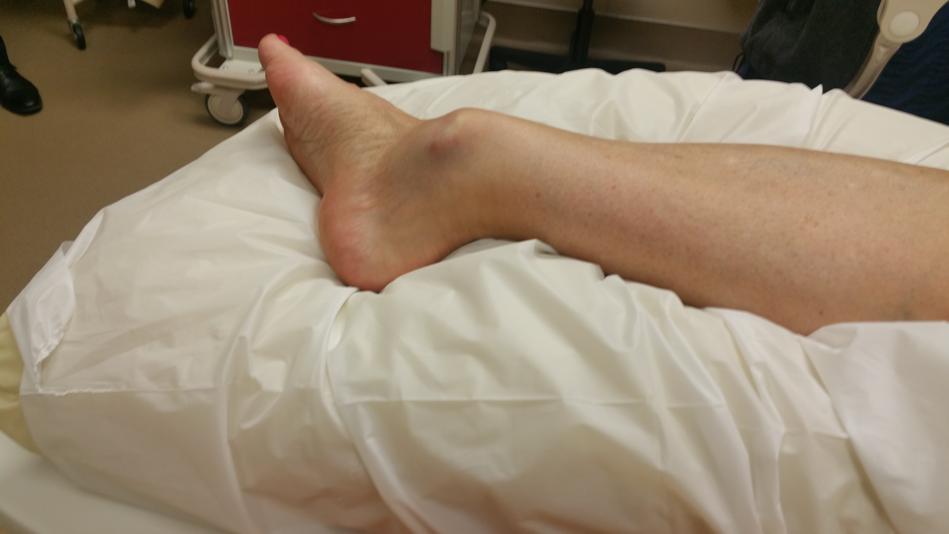 But then something awful happened. It sprinkled a wee bit and just after setting up, Connie slipped on the step as she was stepping out and her foot slipped into one of the steps as she fell to the pavement. Ed managed to get her into the back seat of our truck and rushed her in pain the 20 miles to the Monroe Clinic ER.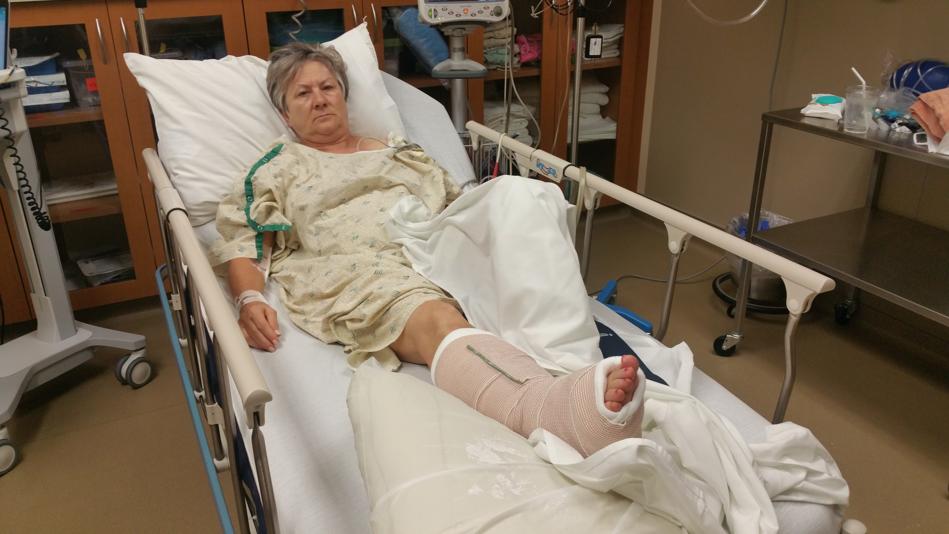 An excellent team of nurses, doctors, Xray techs, and even pharmacy folks did a fantastic job of getting her ankle back in place and in a cast. However…the break is so severe that she has to have surgery right away. So Connie flies back to Denver from Madison, WI to Denver Saturday. Daughter Shannon and sister Cheri will assist from there. She has an appointment with an Orthopedic surgeon on Monday. Ed will take the trailer to Indiana in order to keep the repair appointments that were scheduled several months ago, then pull the trailer back to Colorado.
We are very sad that our continuing trip is cut short, but so thankful to the Lord that it wasn't something that could have been a lot more devastating.
(Visited 115 times, 1 visits today)