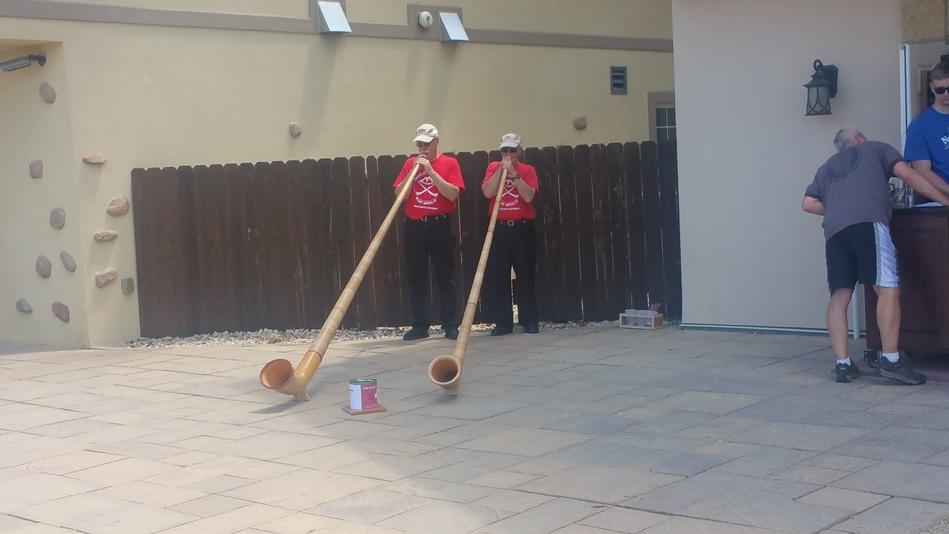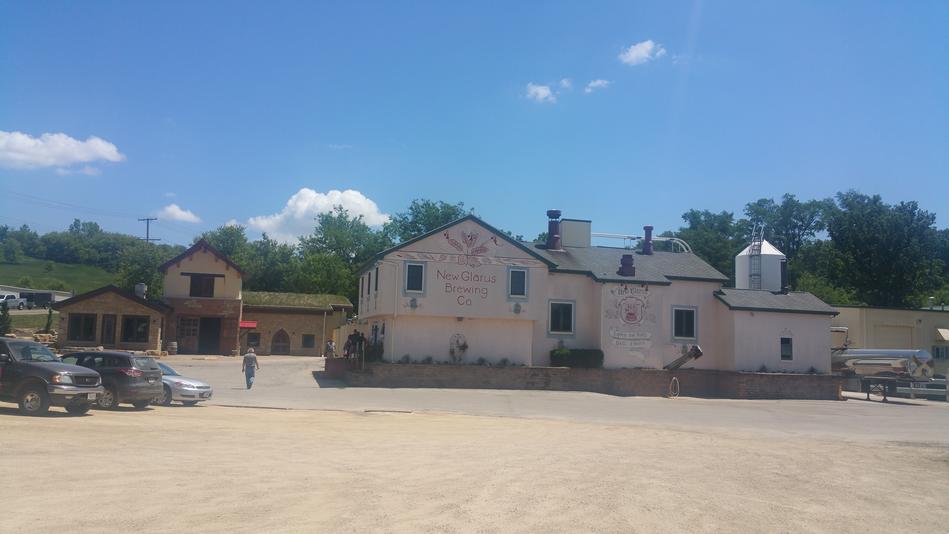 Connie had a good night's sleep after she was treated at Monroe Clinic Hospital on Thursday. On Friday, she felt energetic enough to make a brief visit to the new hilltop New Glarus Brewery as well as a drive-by around the old one, which does maintain some presence. After all, we had to visit the brewery…it was one of the reasons we included this stop as one of our adventures. The new hilltop site is quite impressive. Very nice open patio with views of the area. We enjoyed (sorta) listening to a couple guys play (blow) their alpine horns, which added to the Swiss theme throughout the New Glarus Township and the brewery. We loaded up with Spotted Cow, Moon Man and Scream II IPA (scream when you hear the price); mostly for some Colorado friends…and some for us! After all, the brewery makes it well known that they are "Only in Wisconsin."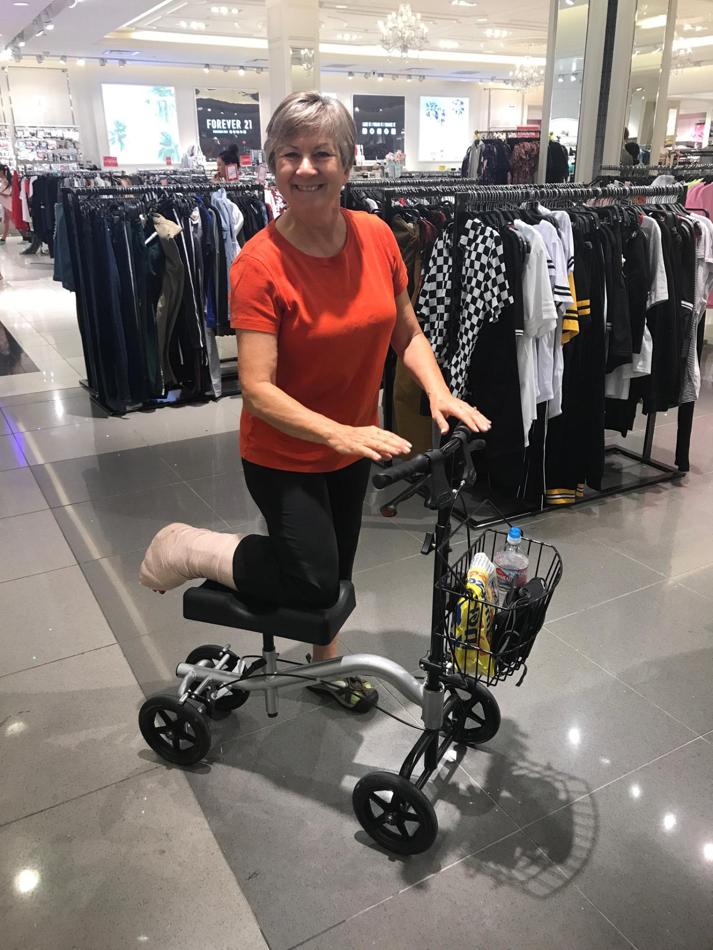 We made it from New Glarus to our BoondockersWelcome host near Winnebago, IL on Saturday June 10, dropped the trailer then drove the 80 miles to Madison, WI airport. Connie had a pretty good trip and is staying with daughter Shannon, Tim and Faith for a few days. She has surgery Wednesday, and follows with 12 weeks of PT. In the mean time, she has a "Stroller" to get around. She still has crutches but they are hard on her body. She's smiling because that's just what she does, but relieved that her surgery is schedule and she can start the mending process.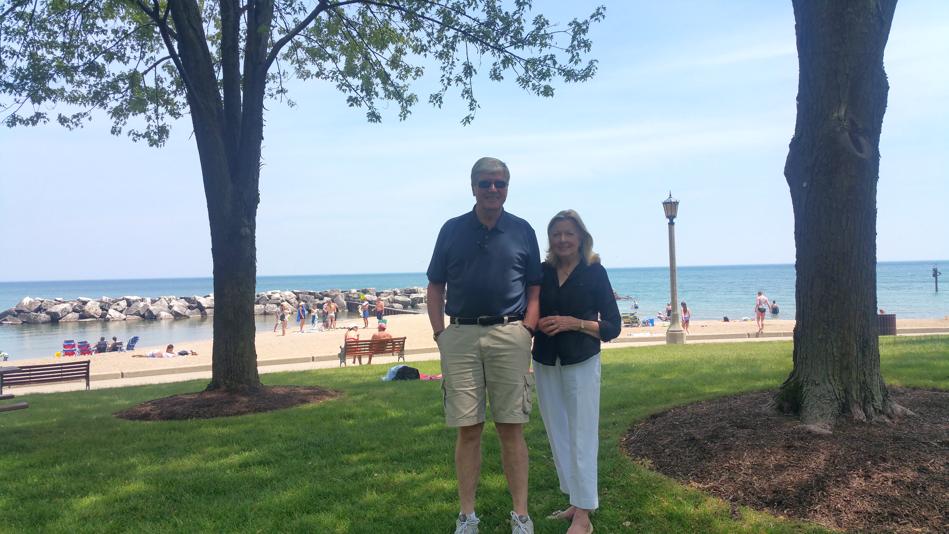 Ed returned to the trailer in Winnebago and pulled it to Lake Forest, IL on Sunday to visit with George and Mary Ann Hartnett; son-in-law Tim's folks. Very nice visit, brunch and mini tour around Lake Forest and Lake Michigan before hitting the road again.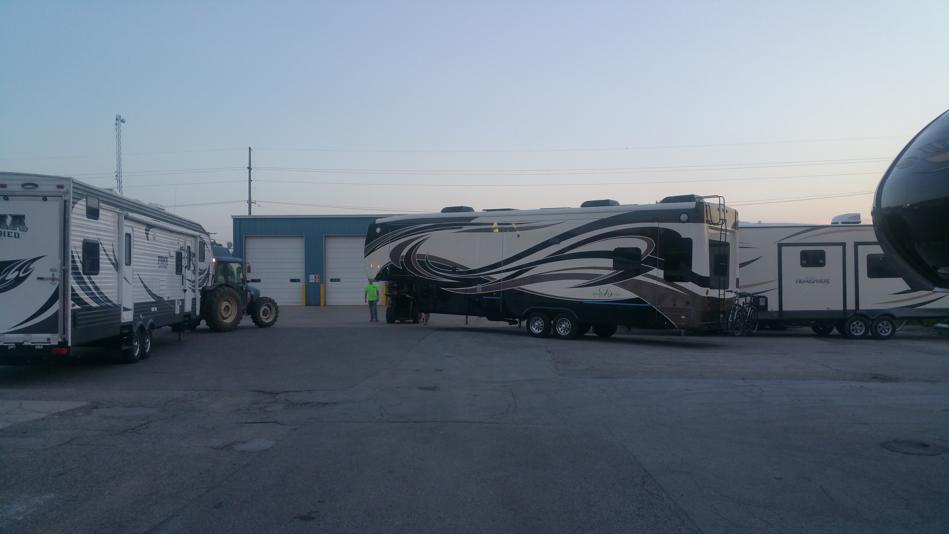 Got back on the road headed to Lippert Components (LCI) in Goshen, IN for the first stop to repair the trailer's  mis-aligned king pin hitch box.  Lots and lots of traffic and road construction driving down around Chicago, so didn't arrive in Goshen until 9:30pm EDT. Wound up boondocking in Lippert's parking lot; up at 4:30am to make room for incoming workers. On a positive note…the Scream IPA tasted very good. Lippert Service  pulled our trailer in early Monday, finished the repairs and I soon got on the way to the second repair stop at the DRV plant in Howe IN.  I must have passed at least 20 Amish horse drawn carriages along the 36 miles of county & state roads. Amazing site for a Rocky Mountain boy.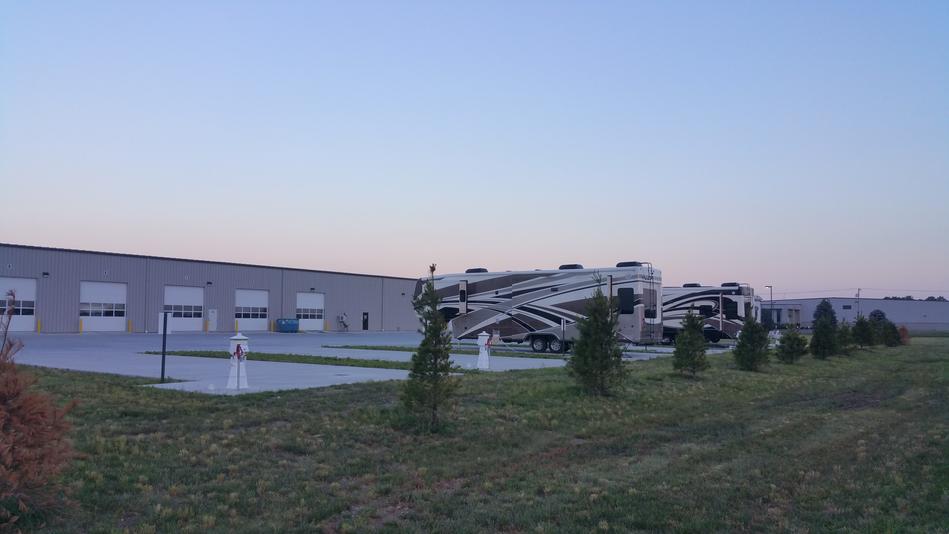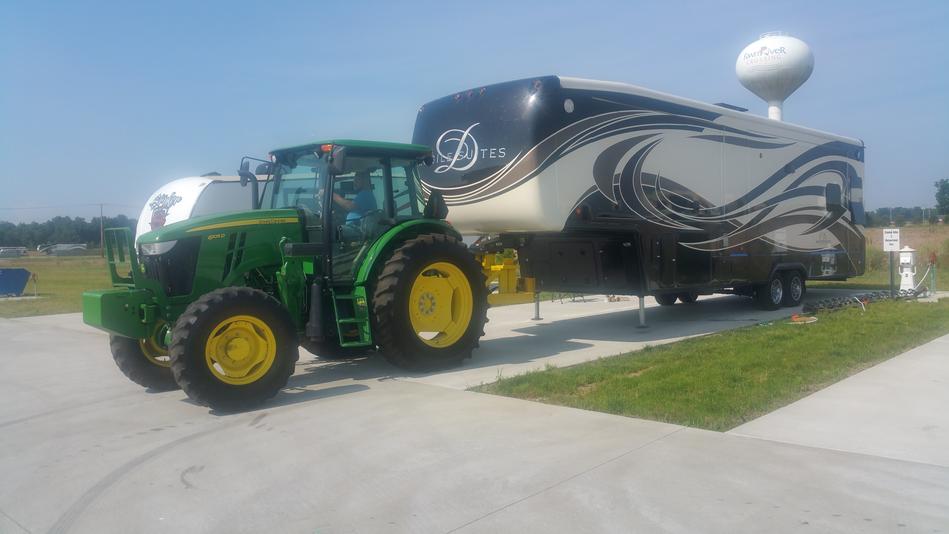 Very impressed with the setup at DRV. Fabulous full hook up sites while here for service. They pull your trailer in the shop at 6am, and return it to you for the night around 2:30pm. Very nice lounge and Wifi. Hoping the repairs go as well. Note the water tower in the backdrop…not our new satellite receiver.
(Visited 81 times, 1 visits today)