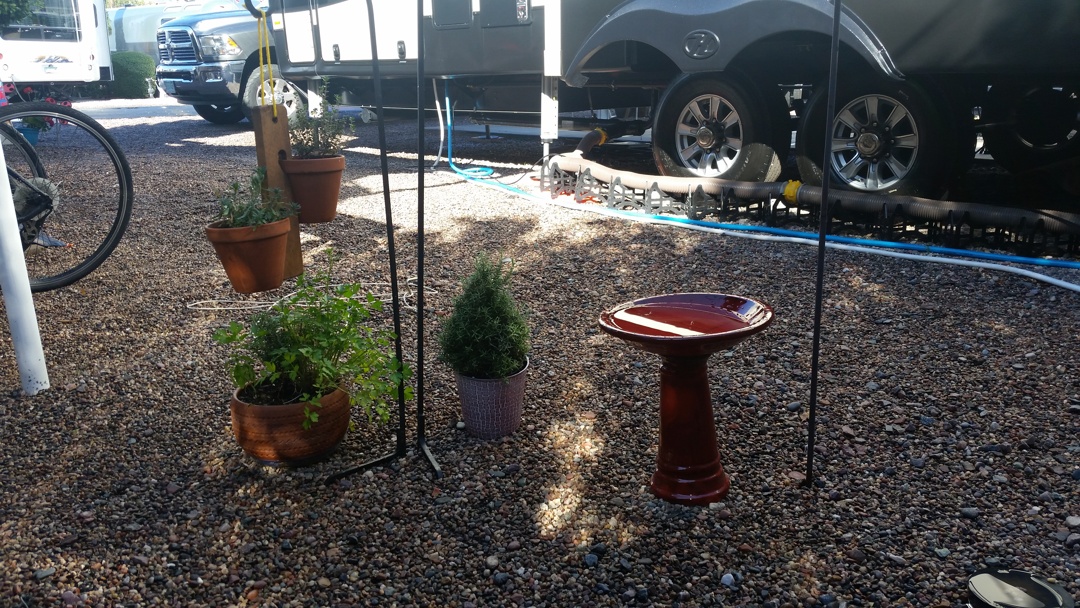 Unlike living in a home where you have a yard, we have to compromise a bit on space. Connie loves plants and would love to have a garden, but full time in a 5th wheel trailer requires some sacrifices. Connie makes the most of our small yard and recently purchased this cute little bird bath. Surprisingly enough, we have a variety of birds here; including finch, doves, hummingbirds, and quail. We have 8′ Oleanders along the back of our lot, usually loaded with birds. At any rate, it helps make full timing a little more enjoyable, especially when we're here for several months.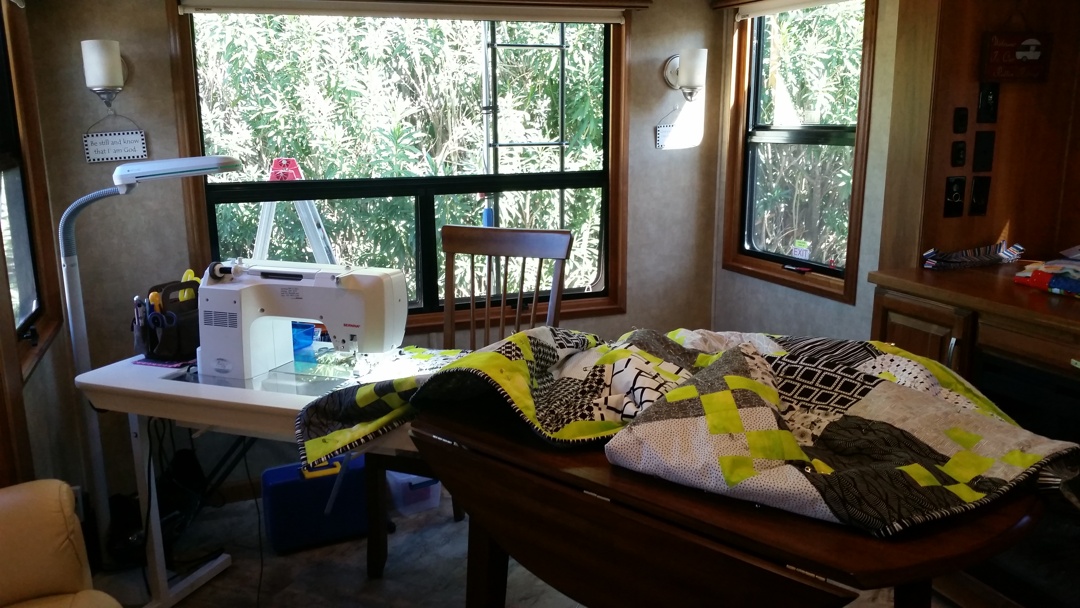 Our dining room, evening theater, and sometimes bedroom, often turns in to Connie's sewing studio. You can see the oleanders out the rear window. Click here to see some Connie's quilting activities while we've been here.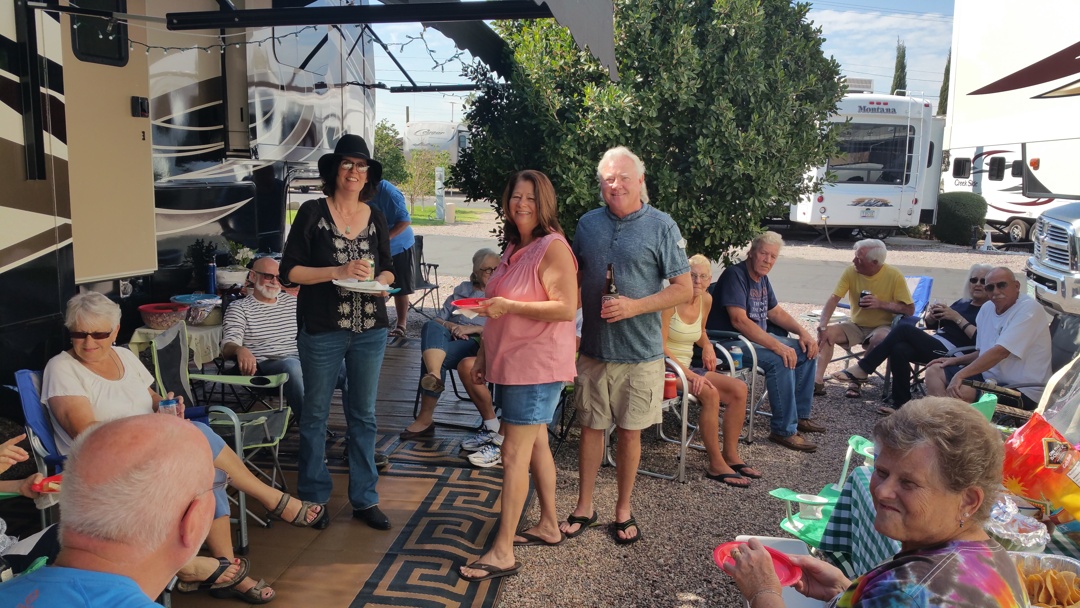 Living in the 15 lot Twin Palms RV Park doesn't have all the amenities of some larger parks, but we do have community, albeit short time frames. Most of the folks in this impromptu "block party" have moved on, but we remember them well.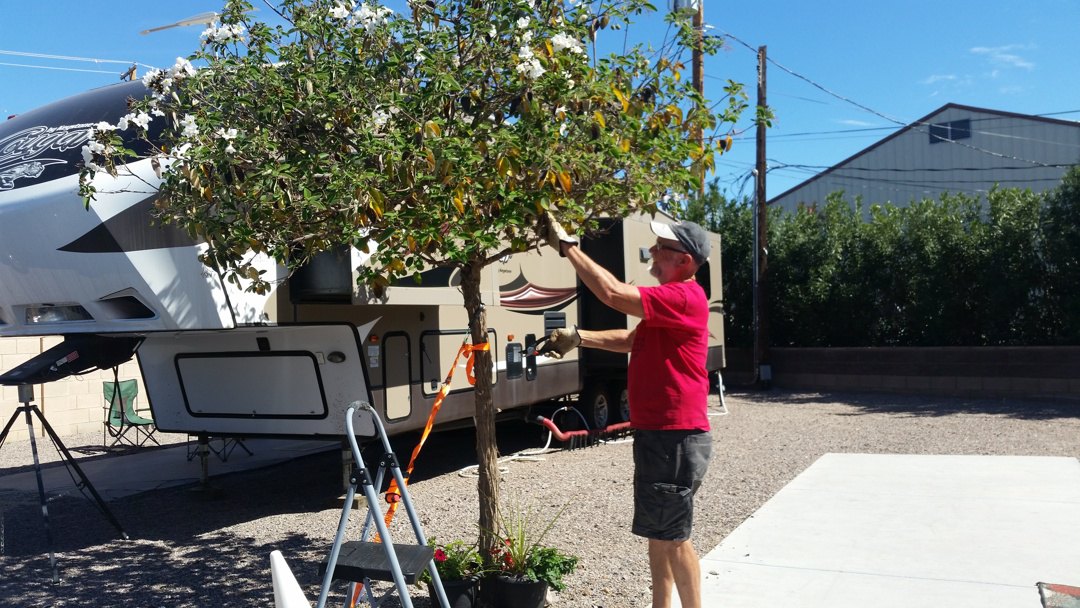 A previous occupant at the site next to us trimmed a large chunk out of one side of this tree, plus it was leaning about 30°. Ed dug a large hole about 2′ deep all around, then pulled it straight with a tie-down strapped to a steel post. It will probably stay attached until next winter. After a little more trimming, it looks a lot better! Way to go Ed. Note the oleander plants along the back of the lots. Gives us a little privacy.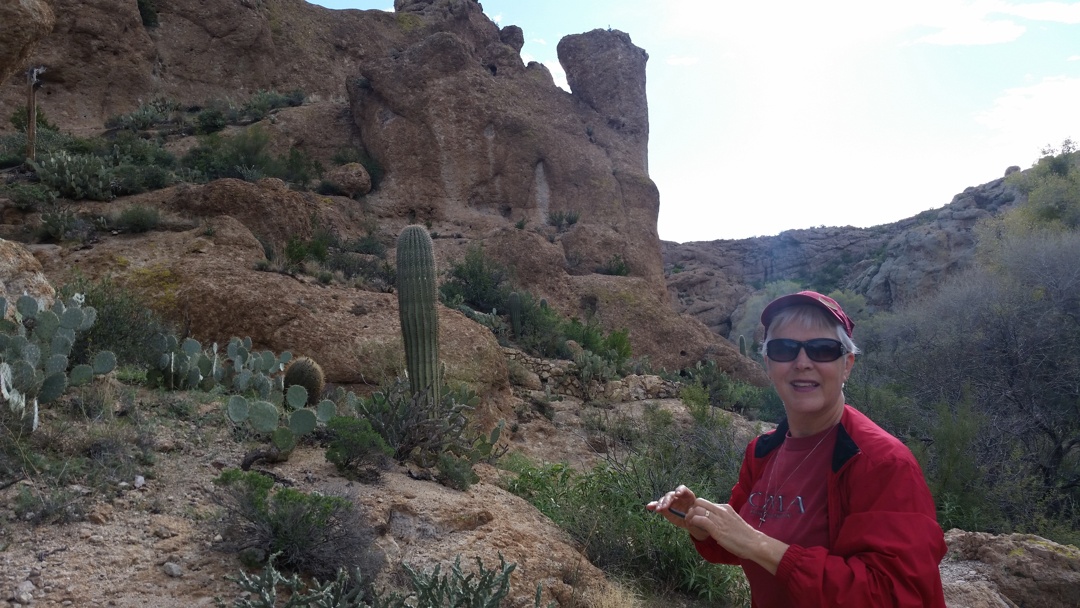 Connie has gotten out a few times to hike. Mostly with sister Carol (above) and a couple other women that have become new hiking friends. This hike was earlier in the year around Boyce Thompson Arboretum.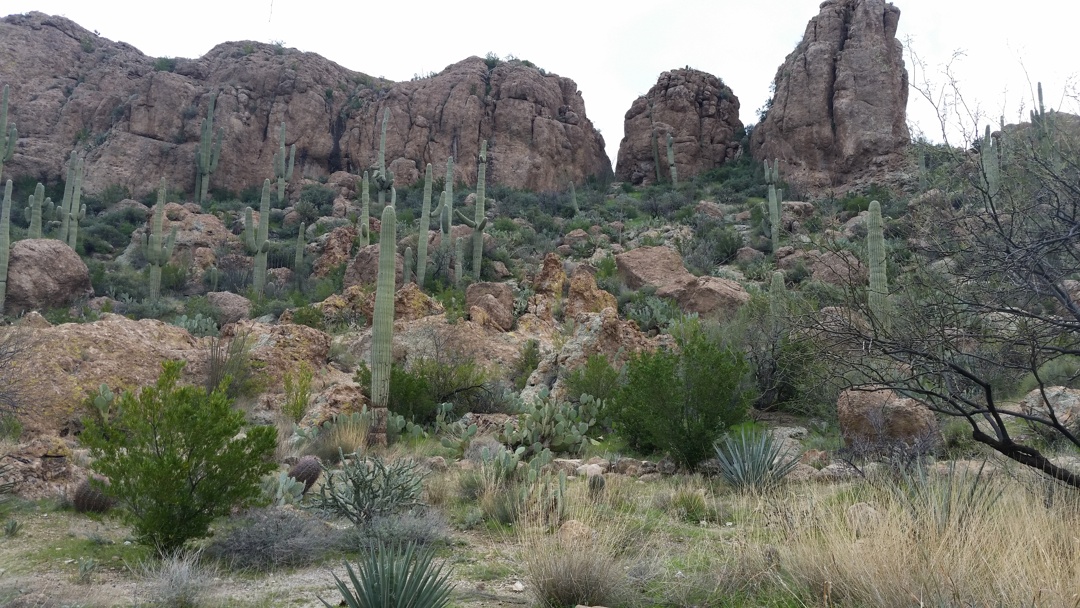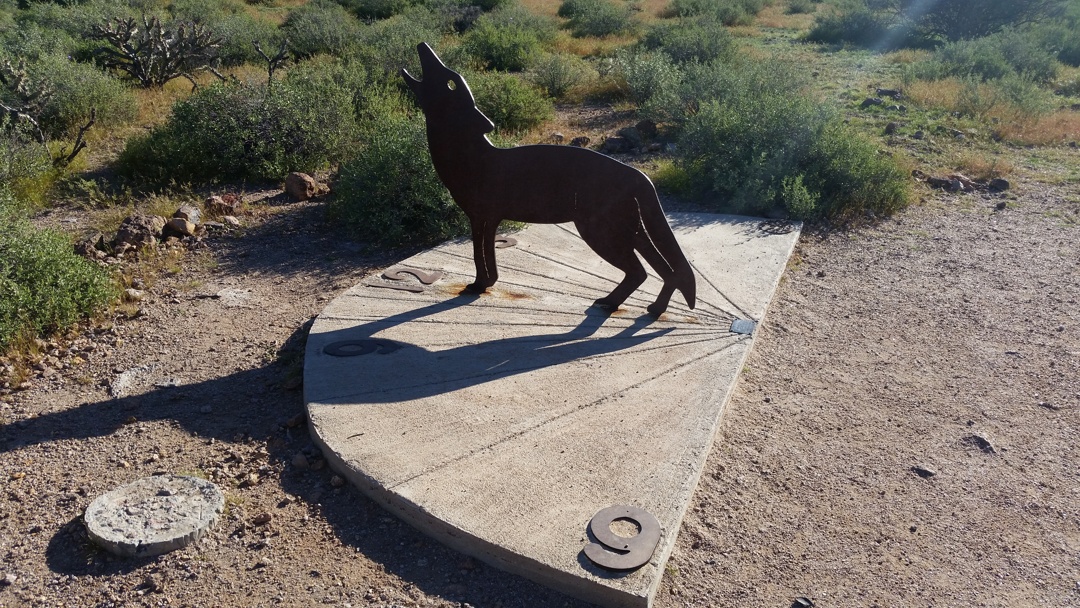 Another hike with new friend Kerry, was up around Lost Dutchman State Park. The howling coyote is a sundial.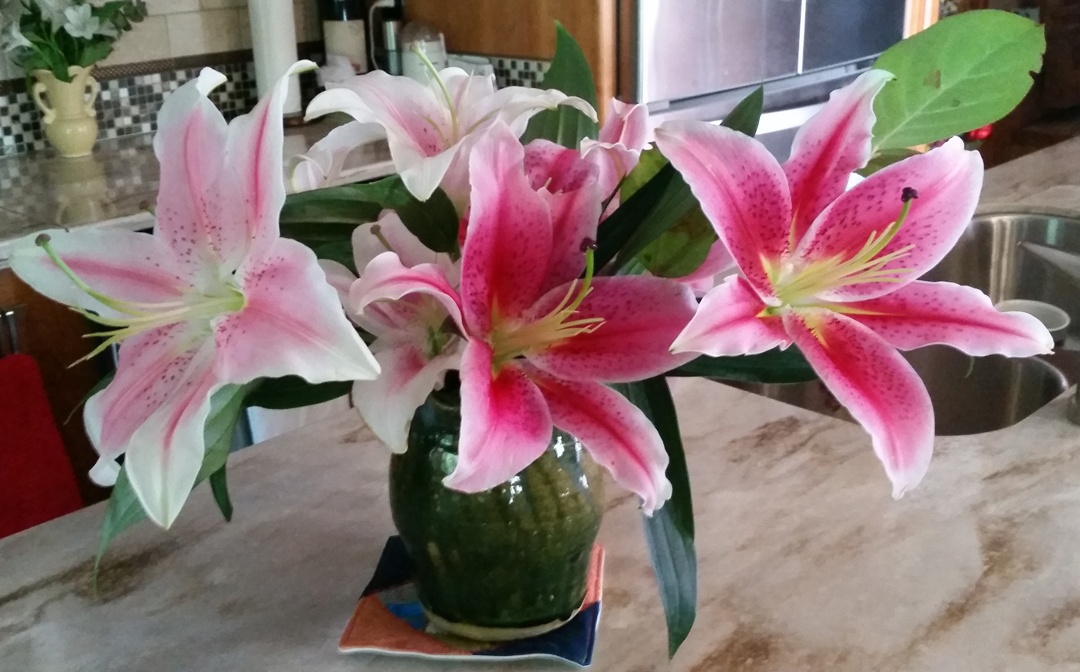 These beautiful Lilies were sent to us from the great folks at Big Creek Fish Hatchery in Oregon to help comfort our grief from losing Kari. We gotta go back there. What a wonderful place to serve as well as great community!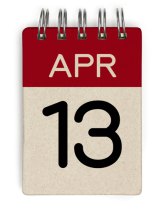 We have a few more weeks to enjoy Arizona. It supposed to be hitting 90 this week so won't be too long before it gets really HOT! We pull out April 13, heading to sister's in Stephenville, TX; then back to Colorado for about 6 weeks; then Gillette for a few days before heading east. We're thinking of taking a "Vacation."
(Visited 96 times, 1 visits today)