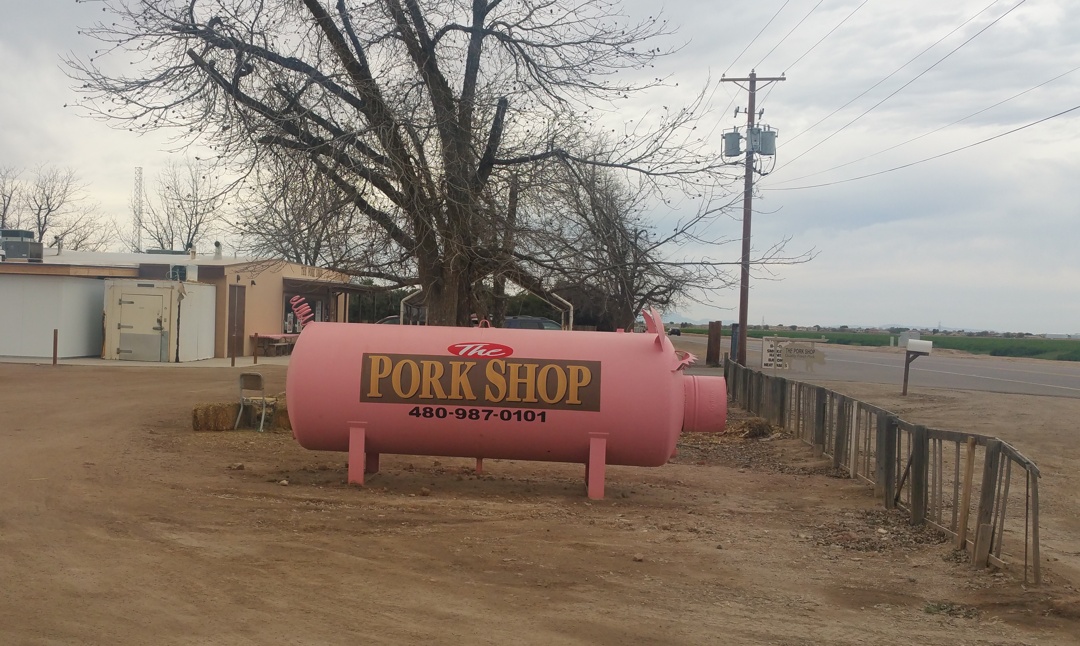 While we had a week of hotter than the norm days…mid 90°, we are back to low to mid 70° range these last few days of March. Very very nice, especially in the late afternoon and evening. Great Happy Hour weather. We've taken a little time to explore and found The Pork Shop in Queen Creek, out in the San Tan Valley area. A small meat market (dead pig only) in the middle of a somewhat rural area. How fun. We got a pack of great pepper bacon and some scrumptious pork chops. A fun visit.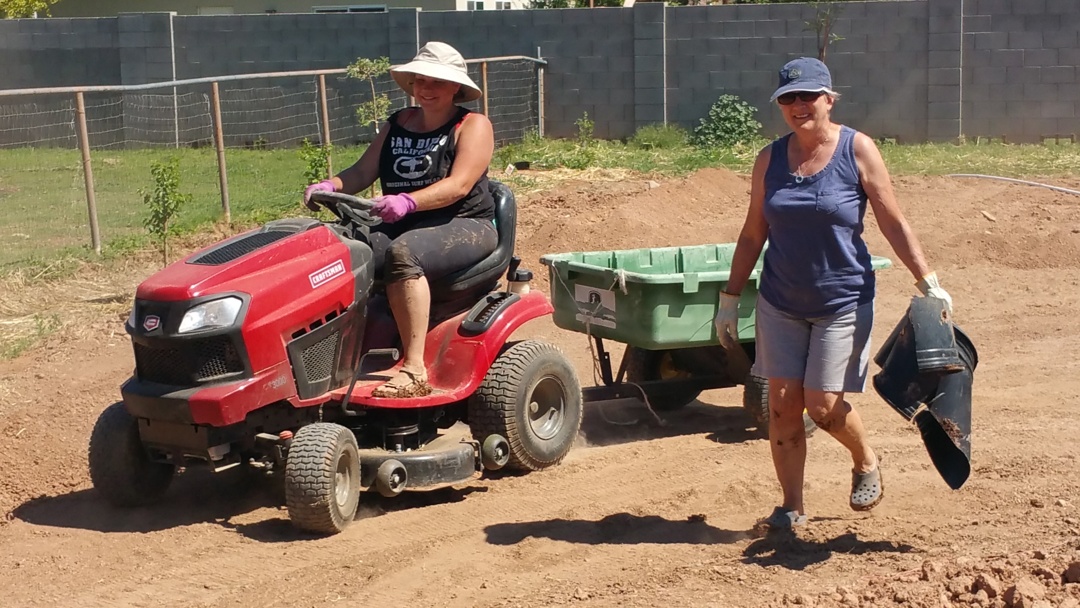 We visited the Keelan (Nephew Marshall, Amanda, and Mackenzie) Homestead one Sunday to help plant some new fruit trees and install new buried water lines. Lots of work to do there, which is actually in the heart of Chandler! Amanda on tractor. Looks like Connie found a treasure?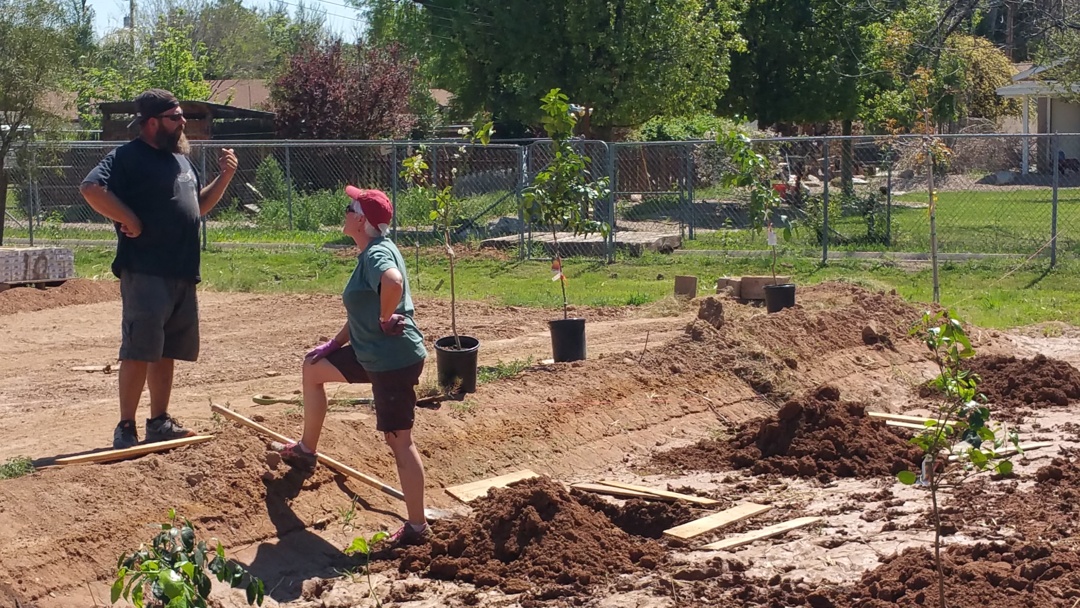 Marshall with mom Carol (Connie's sister) taking a break from planting trees while discussing ongoing plans . It was a fun day…a little hot, but we were rewarded well 🙂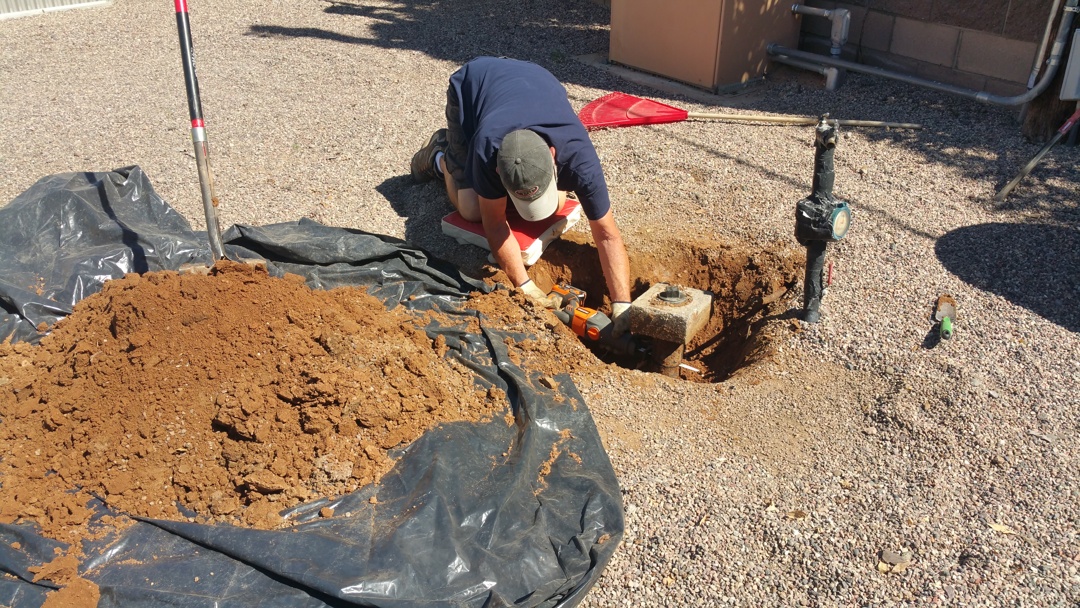 Meanwhile, we do have duties at Twin Palms RV Park. One of Ed's projects is standardizing sewer connections on some of the RV lots. Here he is cutting off the existing orangeburg pipe below ground level.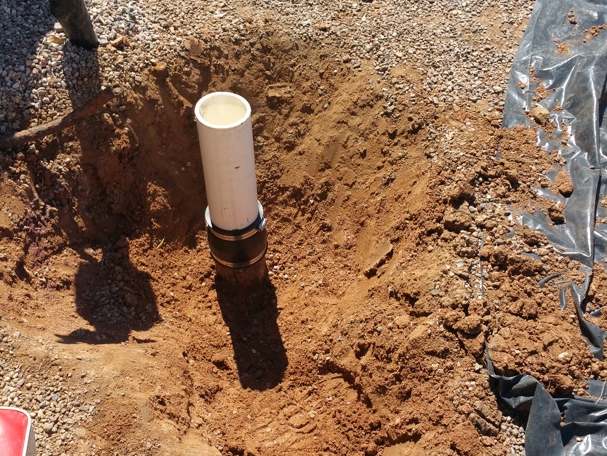 Next step is adapting to regular size 3″ PVC pipe using a Fernco flexible adapter.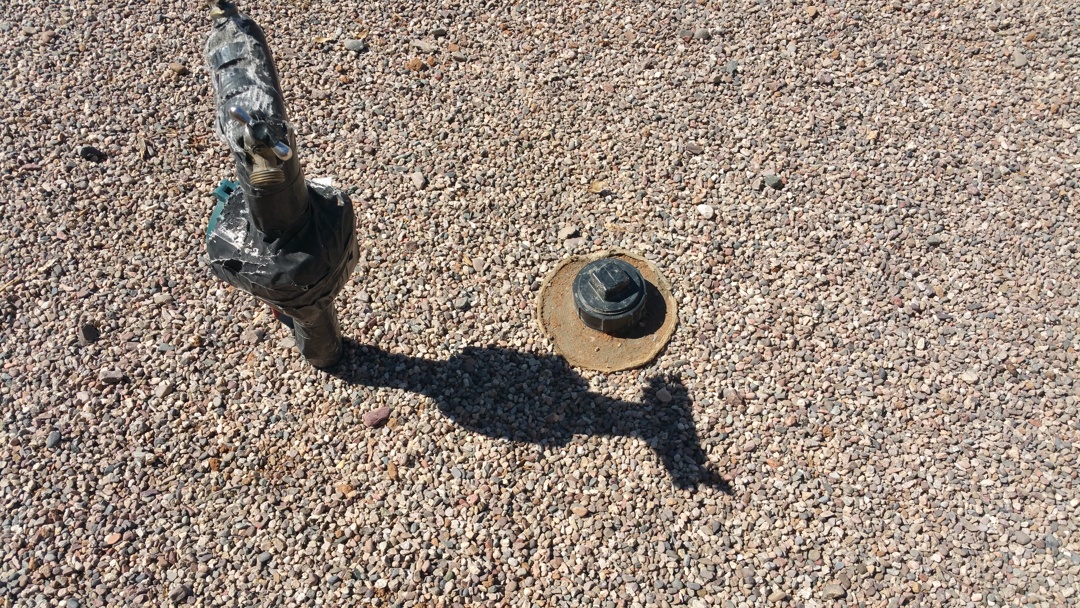 Lastly, top off the new PVC with a cap, pour concrete in to a form to keep junction in place. Once set up, the site it ready for a new occupant.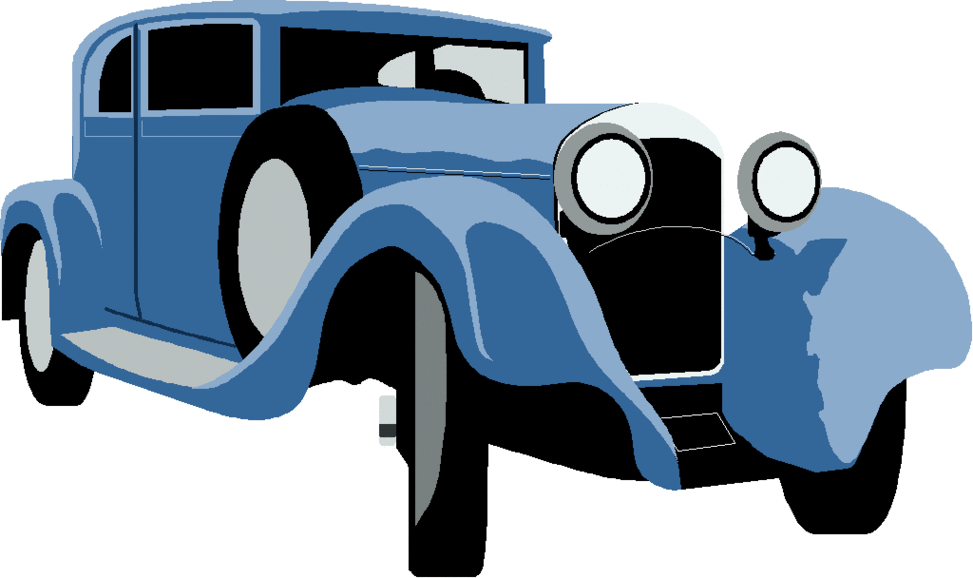 Our new car??? Well not exactly. Just a note that we  are planning on purchasing an older run-around car when we return to Mesa in November. That means we have been invited to return as park managers (hosts, volunteer overseers, etc) next winter. Will return in November and depart again in April 2018…Lord willing and our health holds out.
(Visited 67 times, 1 visits today)