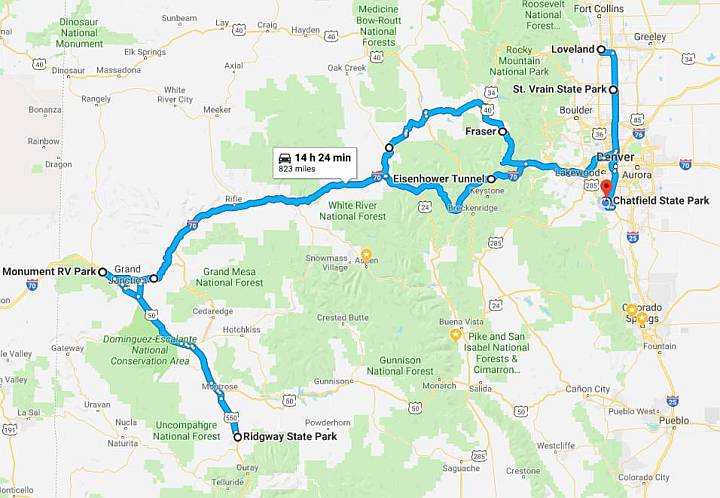 On Thursday September 6, 2018, we traveled over I70, through the Eisenhower tunnel and over Vail Pass to Fruita. Fruita is about 10 miles west of Grand Junction.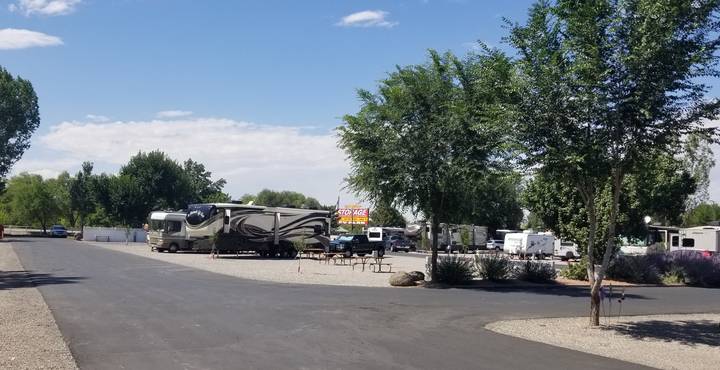 We parked at the very nice Monument RV Park, just across I70 from Fruita. We were there 4 nights, mostly because Faith, along with Lakewood High School volleyball team, played in a tournament in Fruita on Friday, and Grand Junction on Saturday. They won both games! Yay!!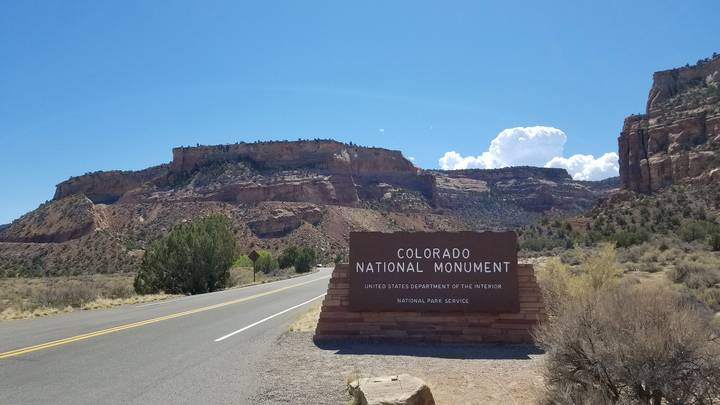 Just down the road and across the nearby Colorado River from the RV park is Colorado National Monument, often referred to as just "Monument" by the locals. It consists of 23,000 acres of canyons, plateaus and massive towers of naturally sculpted monoliths.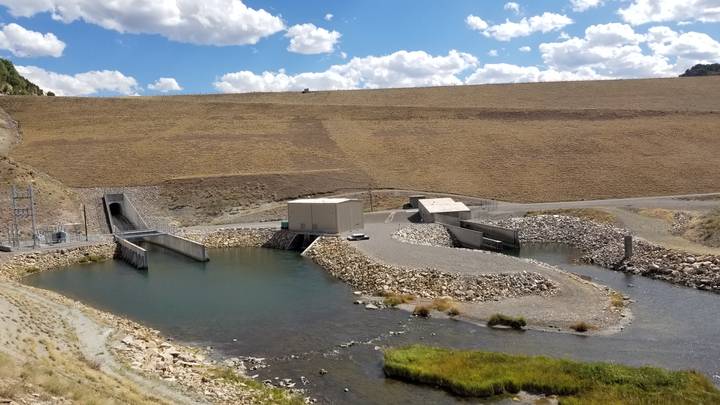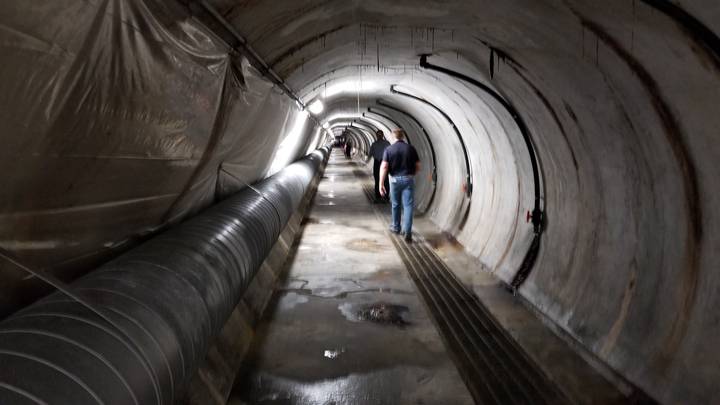 Tuesday, we drove 90 miles south to Ridgway State Park where our friends Cliff and Cyndy Mills serve as camphosts. At least they were, but they recently purchased a home in Montrose and are giving up full timing. We joined them for a chili cookoff, then  a tour of the dam on Wednesday. It was quite obvious that the Ridgway reservoir is very low. It's water source comes from the Uncompahgre River. The dam and it's associated 8-MW hydopower plant is managed by the Tri-County Conservancy water District. The tour included a 2000+ foot drainage tunnel they use to monitor how the dam is functioning.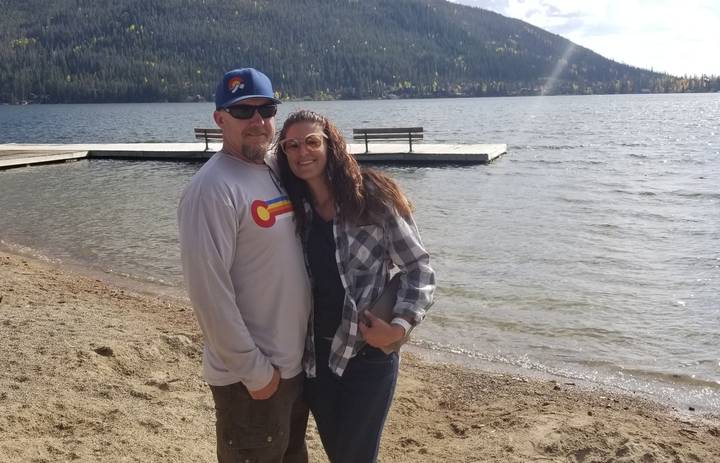 From Ridgway Friday September 14, we stayed overnight at the Grande River winery, compliments of Harvest Hosts. Saturday we got back on I70, but took a bit of a detour in route to Fraser; taking Colorado 131 from Walcott to State Bridge, then over secondary Trough road to Kremmling, and on to Fraser, via US 40, where our friends Brian and Angie live. After spending a week in their driveway, we hope we're still friends 😉  We had a great time with them and got around to tour some of the area. We had never been to Grand Lake, so that was fun experience.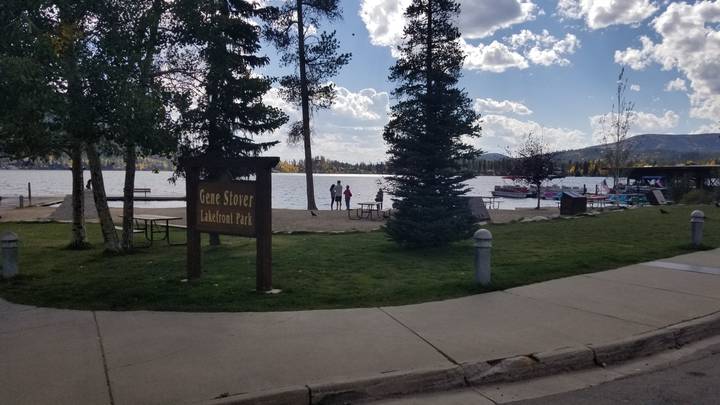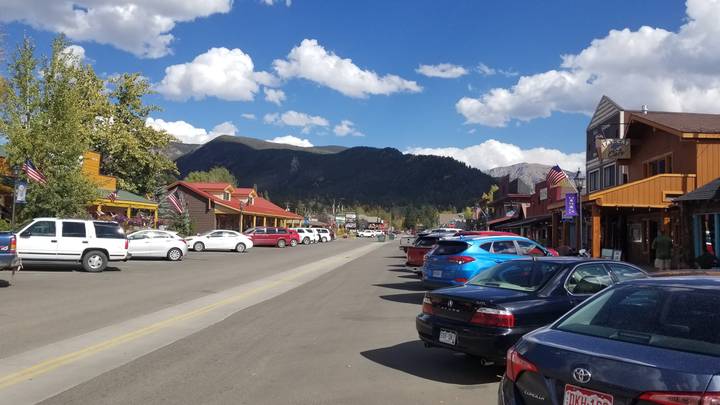 Geez, the little town of Grand Lake, at an elevation of 8369′: claims to be the home of the world's highest registered yacht club and the nation's highest altitude golf course. The lake, fed from Rocky Mountain National Park streams, is where the Colorado River actually continues it's 1450 mile journey to the Gulf of Mexico. Many quaint shops along the historic downtown street, even a quilt shop! Warning: Grand Lake needs to fact check their boast of highest golf course and yacht club.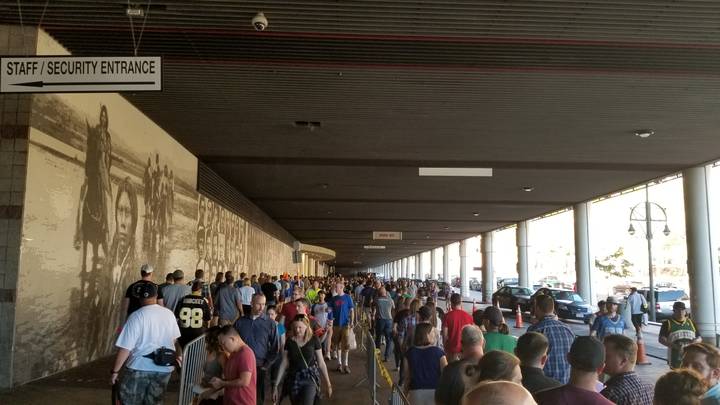 While we were at Brian and Angie's, they invited us to attend the Great American Beer Fest (GABF) on Thursday September 20, 2018 opening day. The 3 day event, held at the Denver Convention Center, hosted over 800 breweries from all 50 states (160 from Colorado) serving over 4000 beers!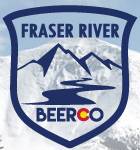 Not represented this year at GABF, but hope for the future. Brian and Angie are well on their way of opening Fraser River Beer Co in Fraser. It is exciting to follow their progress.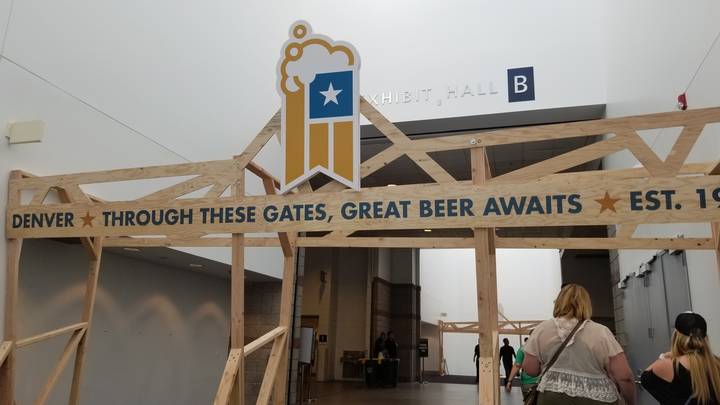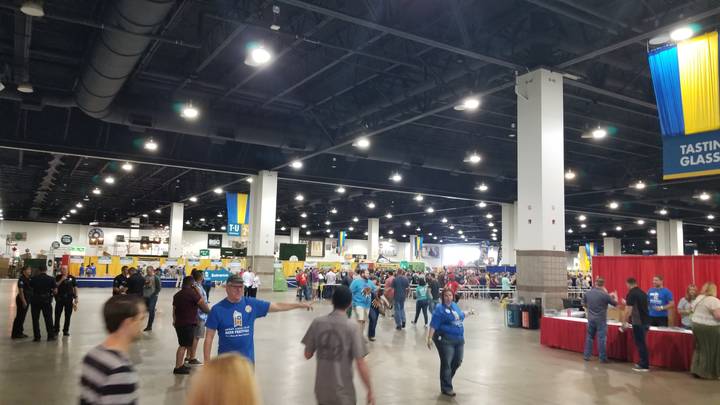 In spite of the long long line, depicted above, the convention center handled it well (over 8 football fields). Since we arrived somewhat early, it wasn't very crowded yet. We just picked up our plastic tasting glass and were on our way. The GABF had a great app to show where to locate the brewers and beers by their large number placard.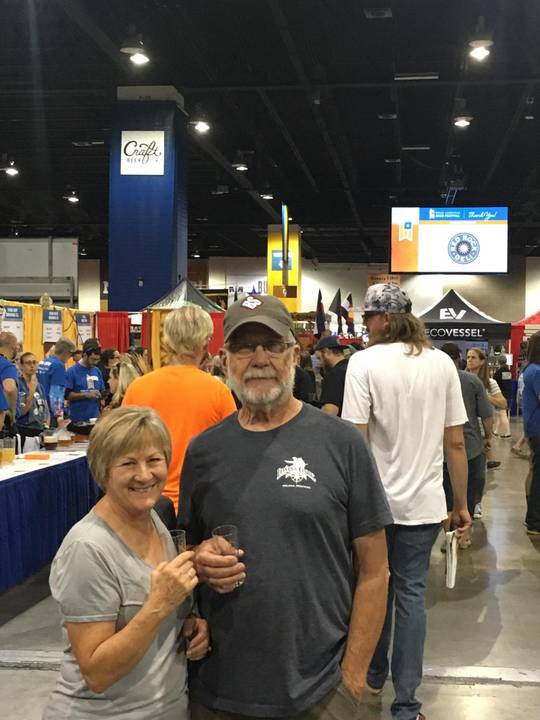 It was indeed a fun night. Thanks Brian and Angie. We found many new beers to taste, of course, and saw many of the breweries we had visited on our travels.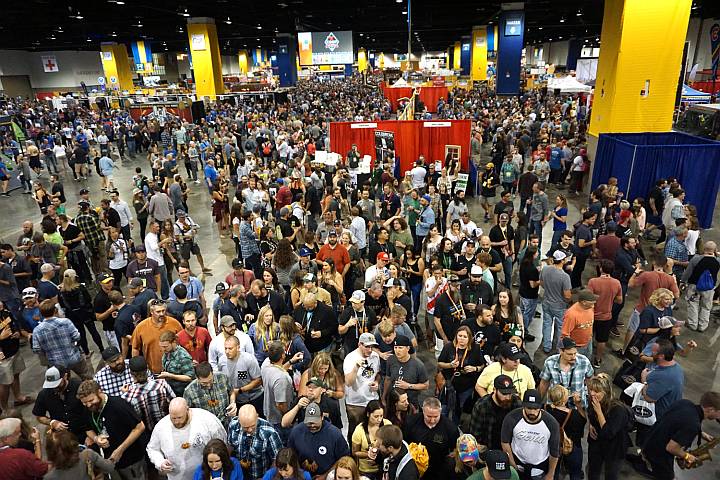 While it took a little while for everyone to get in, the convention center became quite crowded by the time we left. Attendance was over 60,000 for the three days.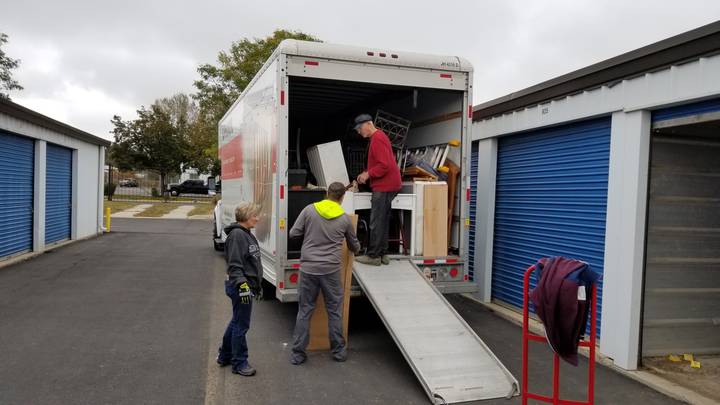 We spent the next two weeks at St. Vrain State Park near Longmont. More volleyball games, along with coffee, breakfasts, lunches with friends from the 12+ years we lived in Longmont. BUT…on our way to our next stop, Bear Creek Lake Campground, we were coerced (not really) to help load the Uhaul truck with Cliff and Cyndy's storage unit stuff. Pictured are Connie, Austin (Cliff's son) and friend Gary. Don't ask where Cliff is.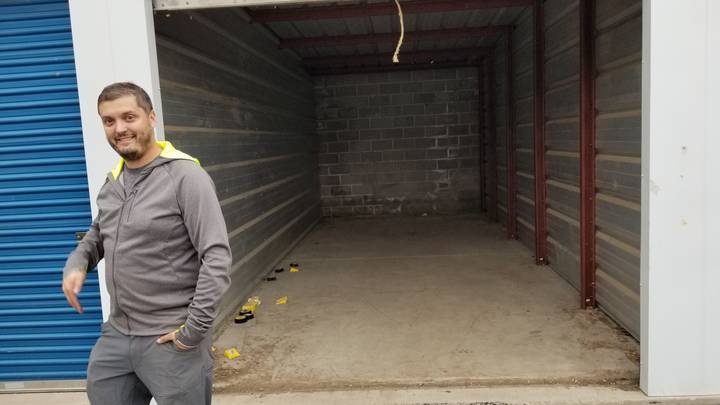 The empty storage unit never looked so good…empty! They had maintained the unit since first going full time back in 2014. We are so happy for them, especially for finally moving their stuff from storage…and we know they are ecstatic!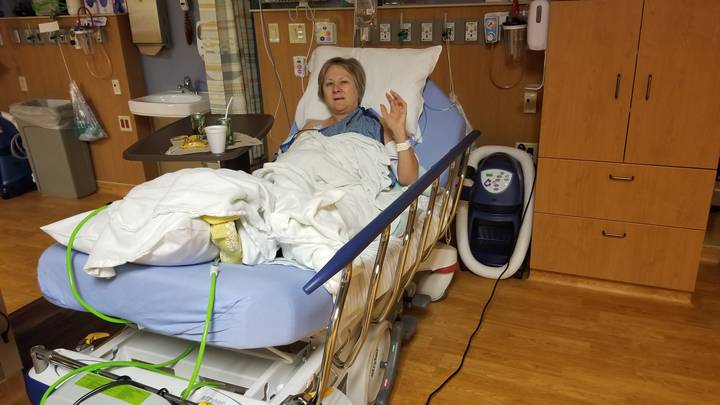 We stayed at Bear Creek Campground 4 days. Quite convenient to Ortho Colorado where Connie had her hardware removed. Surgery was around an hour and she did very well.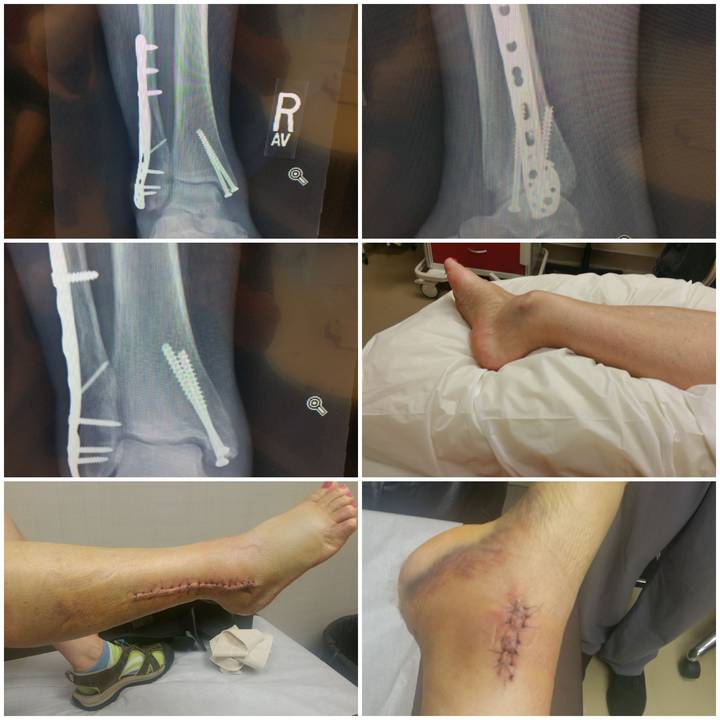 This picture is a collage of Connie's broken angle and first surgery. The hardware appeared quite large in the X-rays.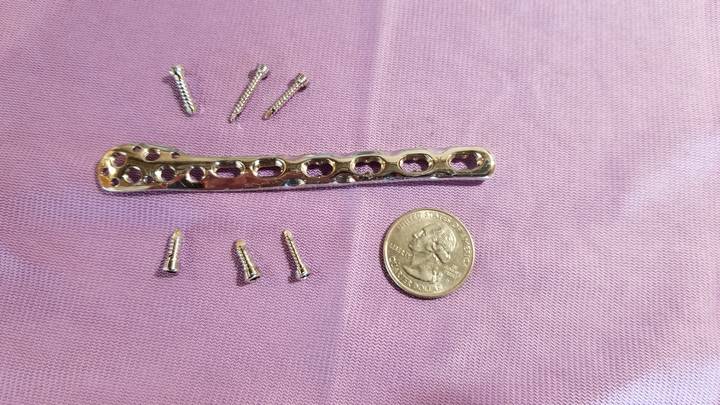 This is a picture of all the hardware removed, less two screws that were embedded in a bone.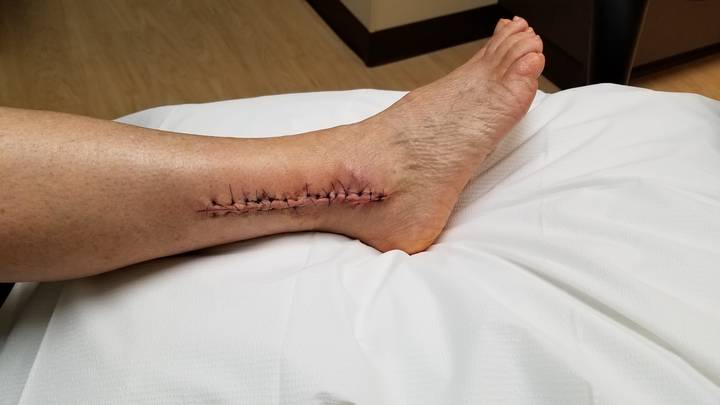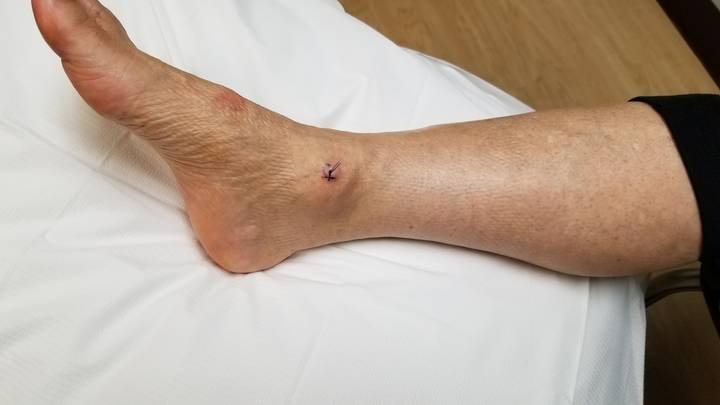 Surgery was Wednesday October 10, followed by a post op appointment on Friday to check her healing process and remove the surgical dressing & elastic wrap. After that, she just had to keep a light bandage over the area for a week till the stitches come out. We went to Faith's volleyball game that night without issue.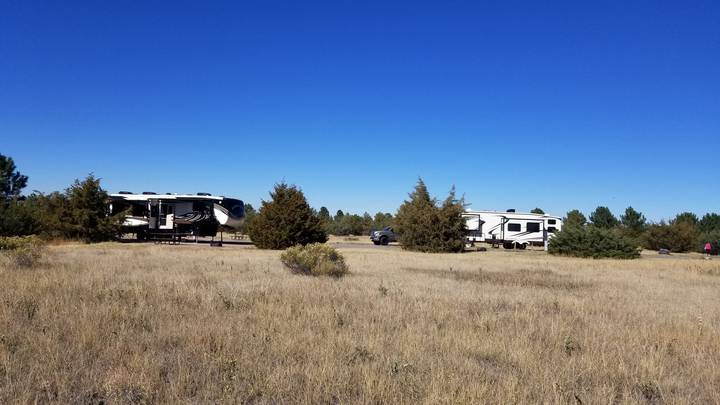 The day after surgery we moved to Chatfield State Park. A wonderful wide open park with lots of space. It was fantastic having full hookups again.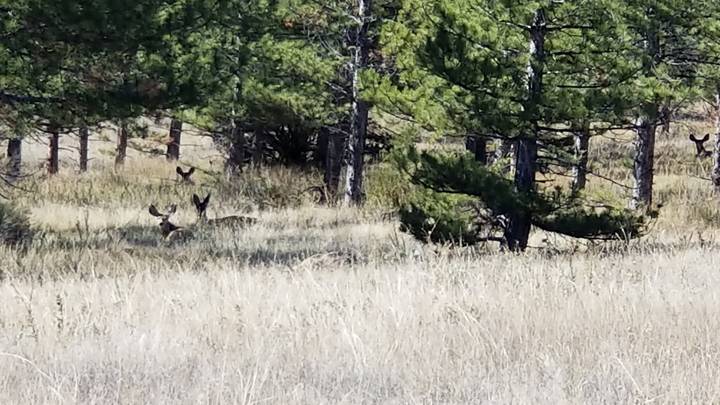 We see a few deer hanging out from back window.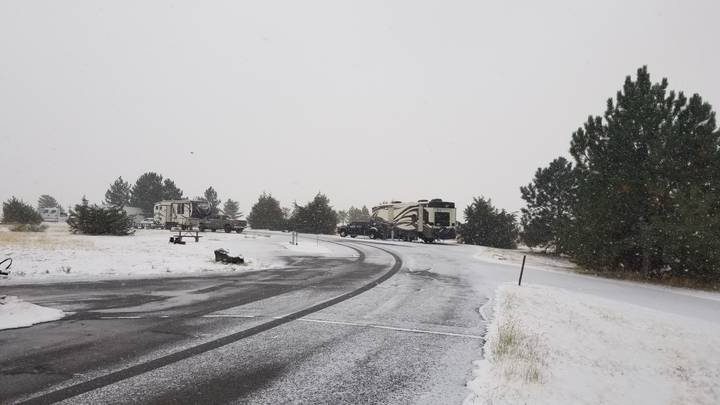 But it is Colorado! Had a little storm come through our first Sunday at Chatfield. Temps got down to 15°. All of us parked there had to disconnect our water hose and use water from our on board water supply.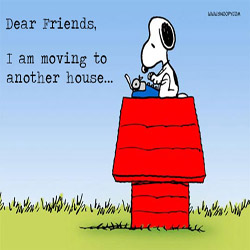 We've followed Cliff and Cyndy for four years, so since they are giving up full timing, our plan is to continue with their template. Just not sure about the location yet. It seems to be between Colorado's western slope, and the Phoenix east valley…Gilbert area???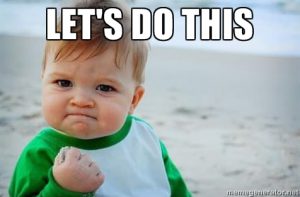 Like Cliff and Cyndy, we've enjoyed our full time experience, but its time to get a real house. No more black tanks to empty!
(Visited 196 times, 1 visits today)