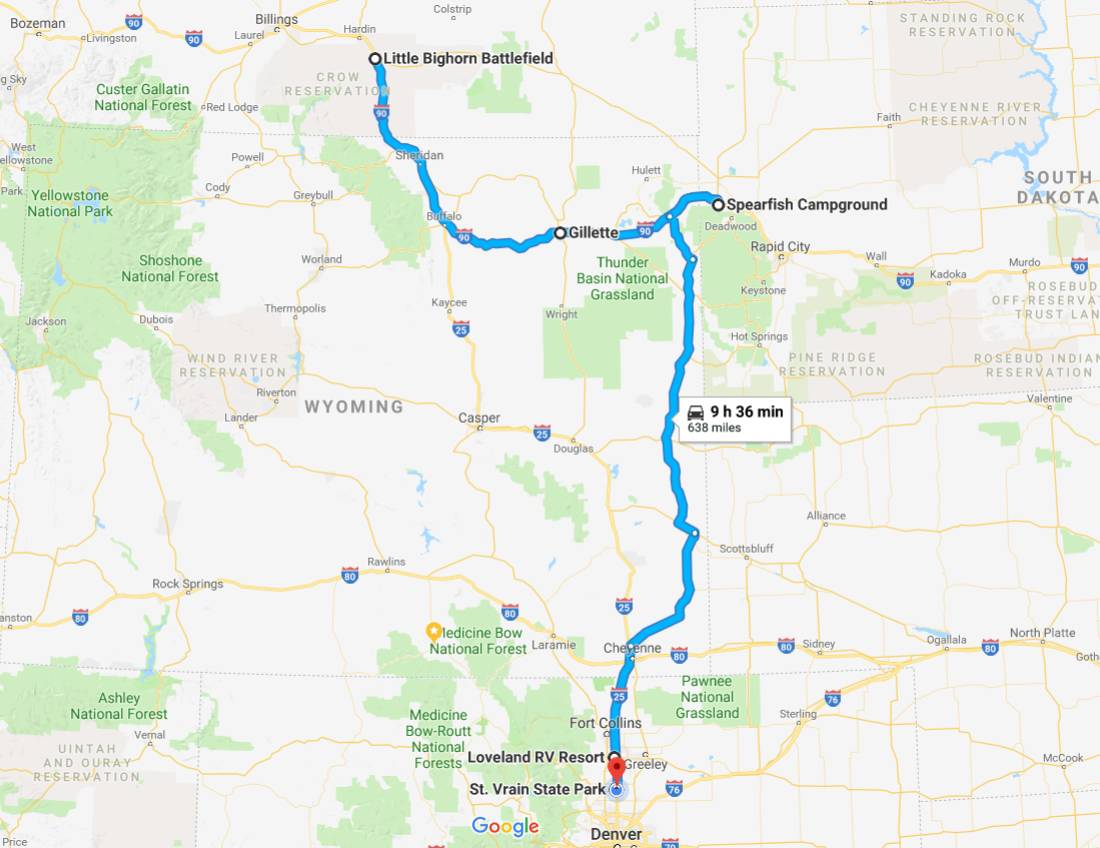 We left Garryowen, Montana July 27 with sights set to eventually get to Loveland and Longmont (Colorado). We have many Volleyball games to attend. Grand daughter Faith plays for Lakewood High School and they have games scheduled through the end of October. See short video later in this post.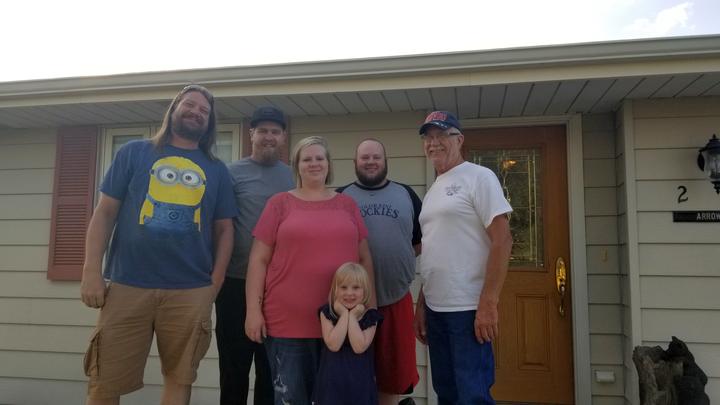 Stopped in Gillette for a few days for a visit with son Shelby, Grand daughter Brittani's family, and grandson Hagen, fiancée Leanna (not in  picture), and other friends. Garth installed a 50amp outlet so we could park next to his shop with shore power. We stayed four nights. An enjoyable highlight was spending time with GREAT grand daughter Blakelee! She is such a sweet girl…and will soon have a brother to share with…Dean Scott.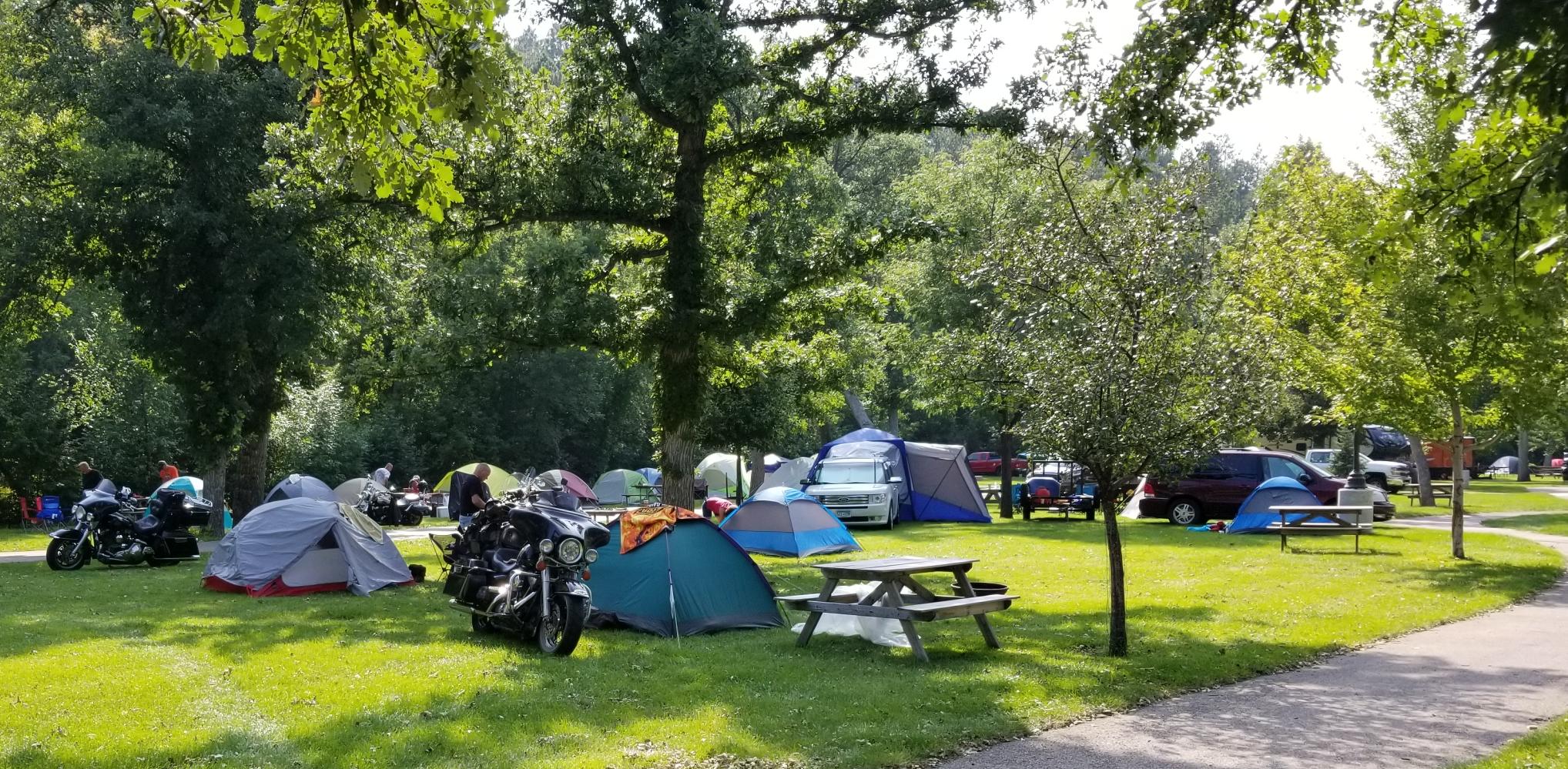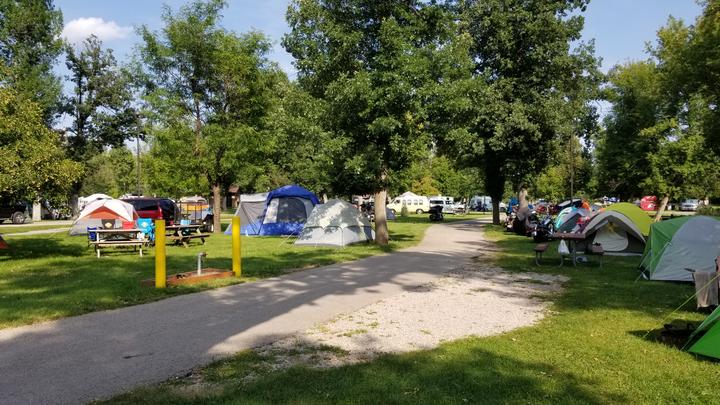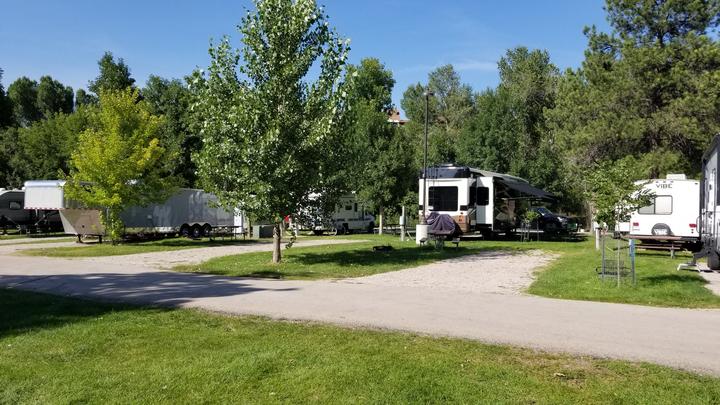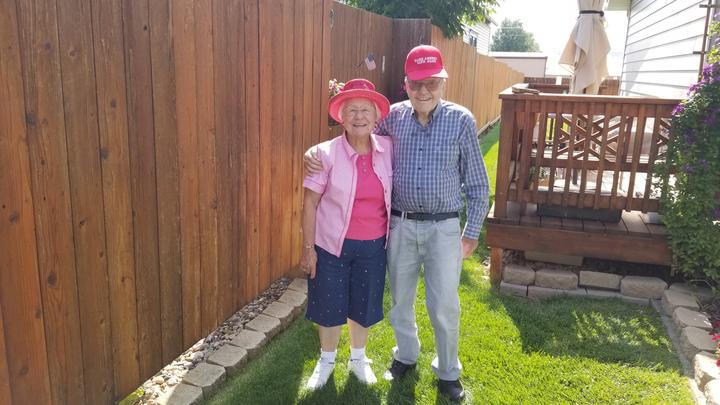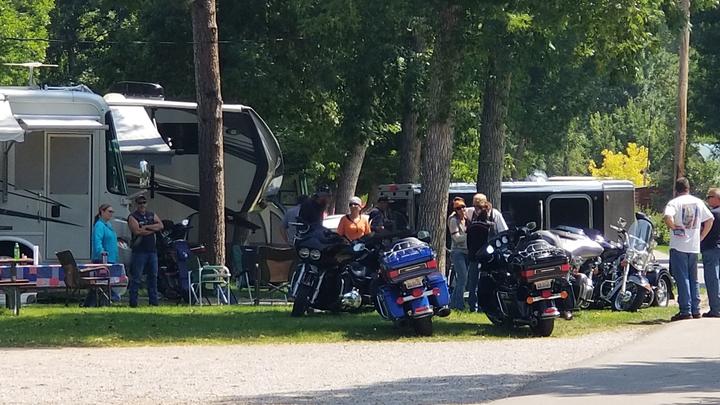 July 31 we ventured over to Spearfish City Park for two days to enjoy the beauty of the area and visit George and Janet, some old friends from Utah going back to the 80's. We were there a couple days before the infamous Sturgis Rally, so lots of interesting tents and motorcycles.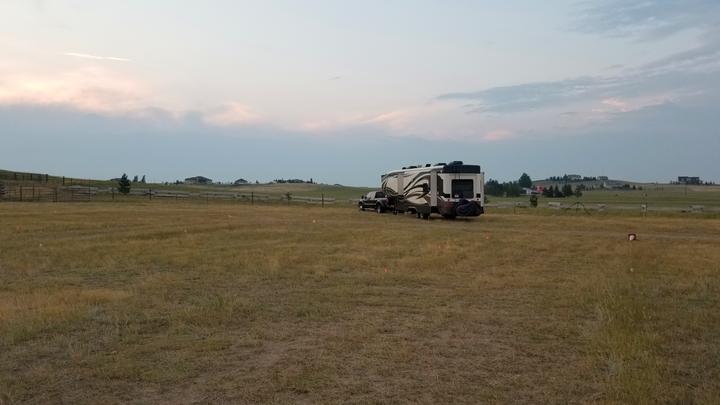 After Spearfish, we continued south to Cheyenne for Connie's long awaited and planned 50th HS reunion. This large pasture, Last Chance Camp without hookups, suited us just fine for the three nights we were there.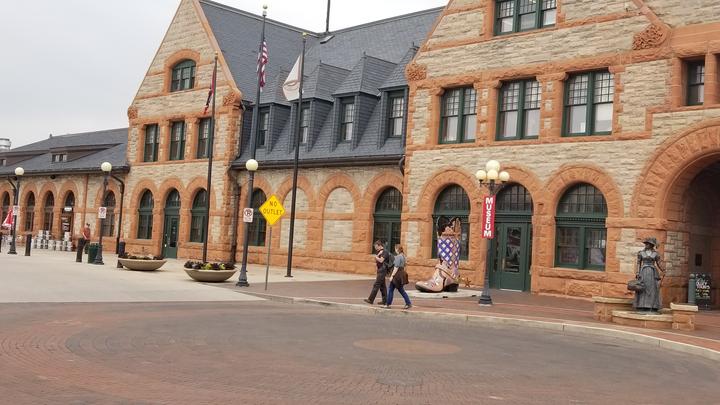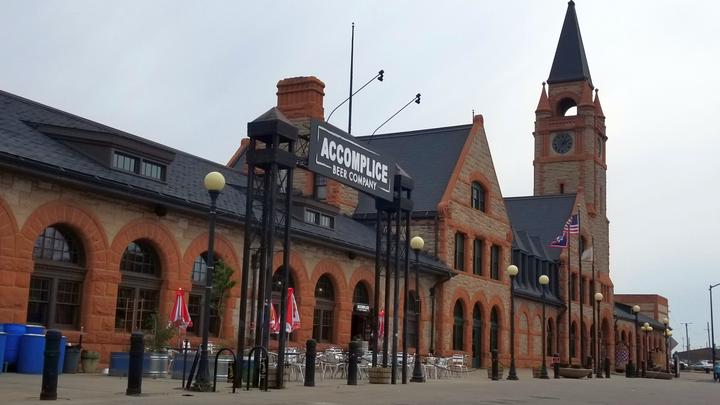 We visited historic downtown Cheyenne and the 1886 Union Pacific Depot national landmark.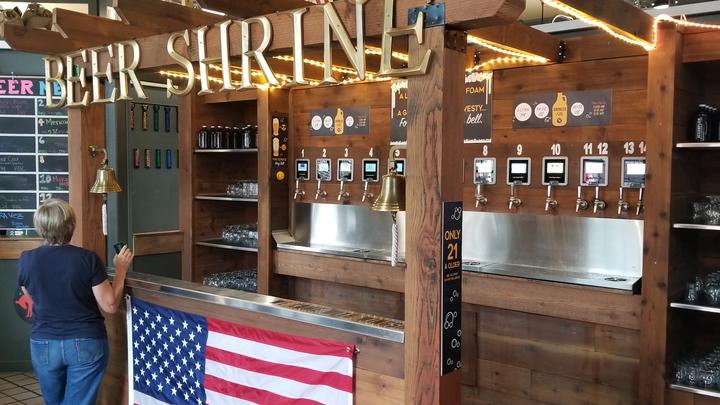 The depot houses Accomplice Brewery. Quite 21st century, especially for Wyoming. Serve yourself taps where you buy beer by the ounce.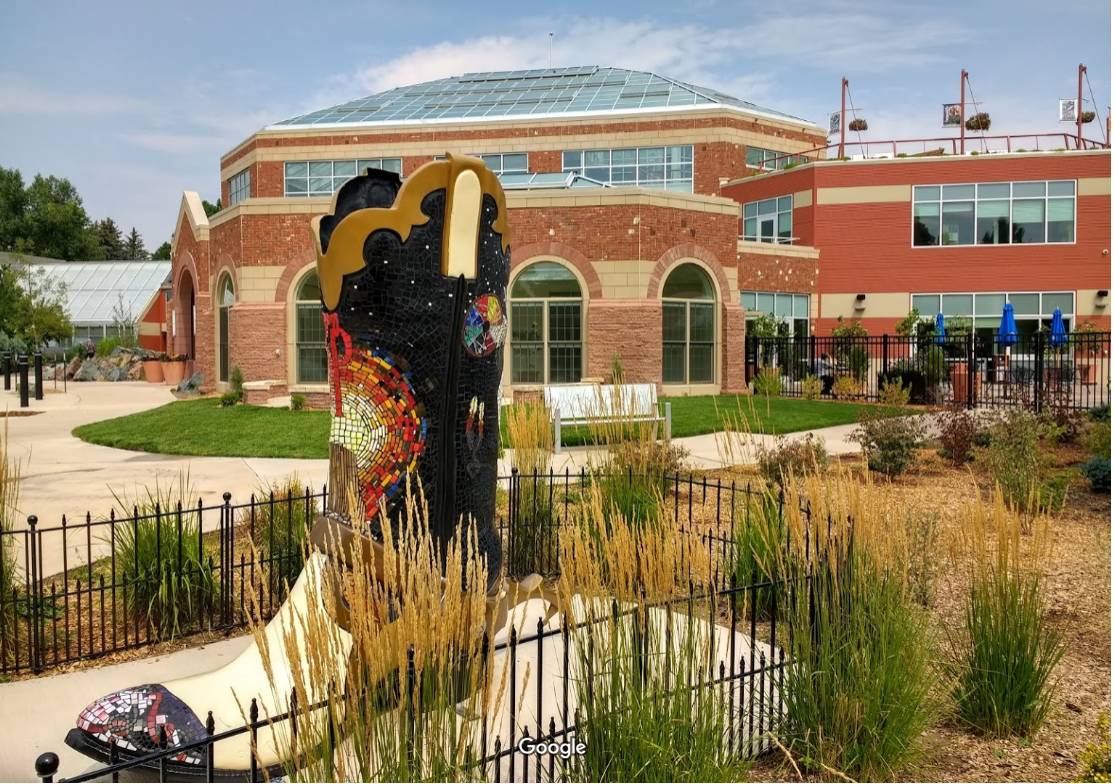 Friday evening August 3, was Cheyenne's High School Reunion's first gathering icebreaker to reacquaint with old friends from high school days, and 1968 graduation. It was held at the new Botanical Gardens. There were a reported 285 folks in attendance. Cheyenne is a small town (approaching 60,000 now) and only had 3 high schools in 1968: Central, East, and St. Mary's. St. Mary's has since closed. Connie graduated from East (home of the Thunderbirds). Oddly enough most returning grads were 68.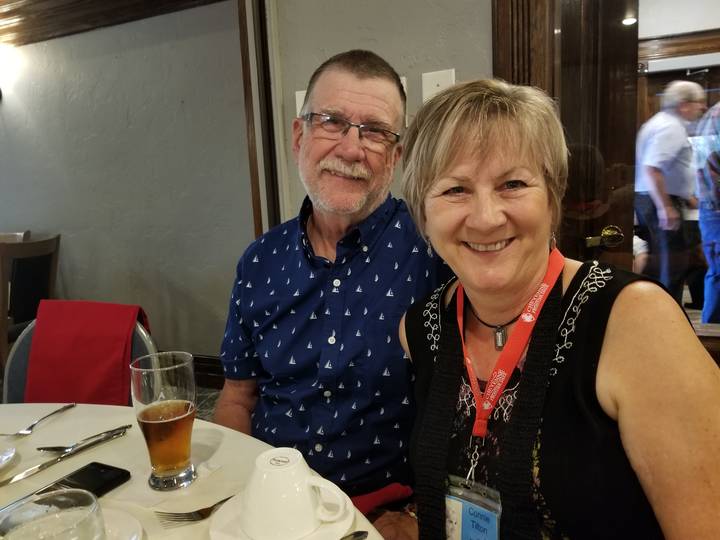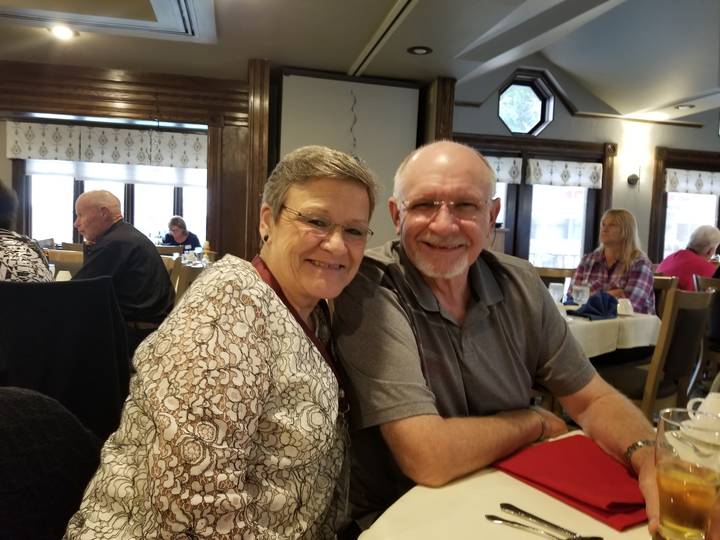 The dinner was a well planned evening held at the Cheyenne Country Club. We sat with Gary and Linda, currently from Mesa, AZ. Linda and Connie go back to when they worked together for Mountain Bell in Cheyenne in the 70's. The event committee did a fantastic job as many more folks attended then they had originally estimated. Seating was a little short for all 260 that came, but they made it work and the event was enjoyed by everyone.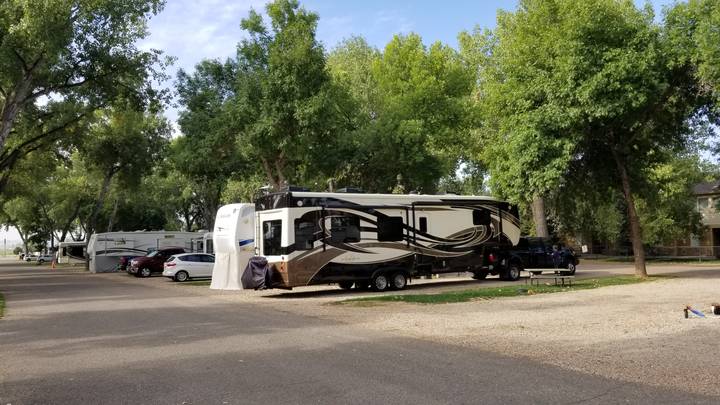 August 6, 2018: Arrived for a one month stay at Loveland RV Resort, and later for a couple weeks at St. Vrain State Park near Longmont. It was great being settled for longer that 2-3 days. Ed drove some for Grace Coach Lines and Connie did a lot of sewing and visiting. She loved hanging out with sister Cheri and all the Presser Foot friends.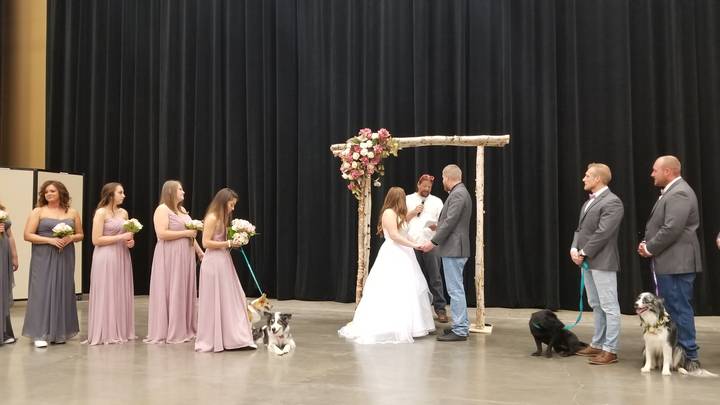 While we were in Loveland, we returned to Gillette for grand son Hagen's wedding (8/18/18) to Leanna. Don't ask about the dogs. Recently certified, Son Shelby performed the ceremony. What an event! We rode up with daughter Shannon in her Jeep Wrangler, which made for a long trip. Stayed overnight at Brittani and Garth's place.
Here is a short 4 second video of grand daughter Faith serving. She is playing the Libero position.
NEXT BLOG:
LAKE GRANBY
GREAT AMERICAN BEER FEST
CHATFIELD STATE PARK
CONNIE'S ANKLE SURGERY
GIVING UP FULL TIME IN THE RV
(Visited 137 times, 1 visits today)