BLACK BAYOU LAKE NATIONAL WILDLIFE REFUGE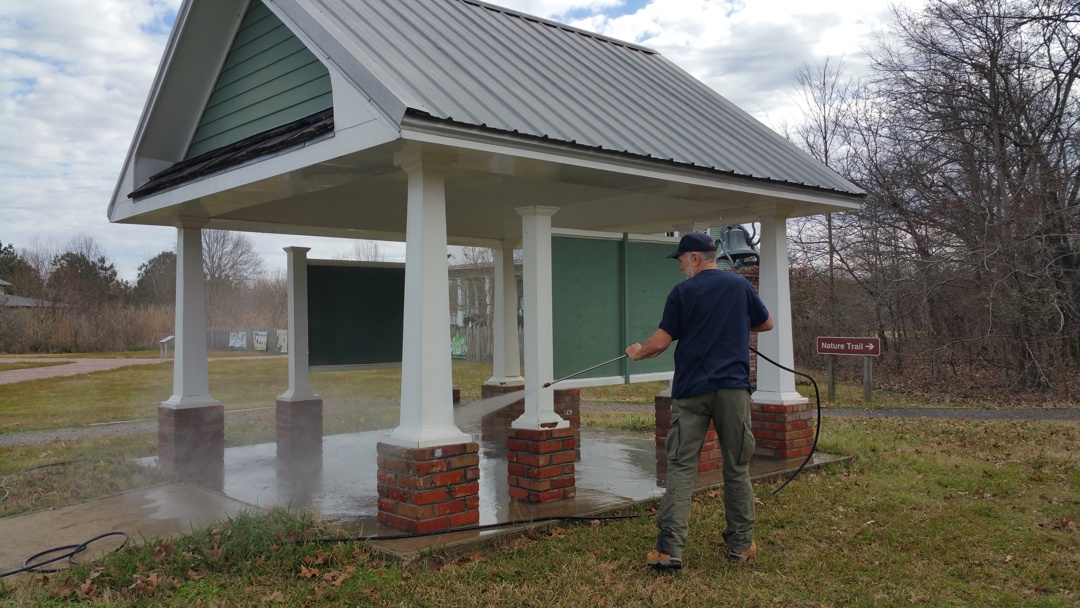 While the temps have dipped down to freezing a few times, many days warm up quite nicely. We take advantage of the warm days to get some outside work done. Ed and Cliff did a power wash job on the kiosk in prep for painting…and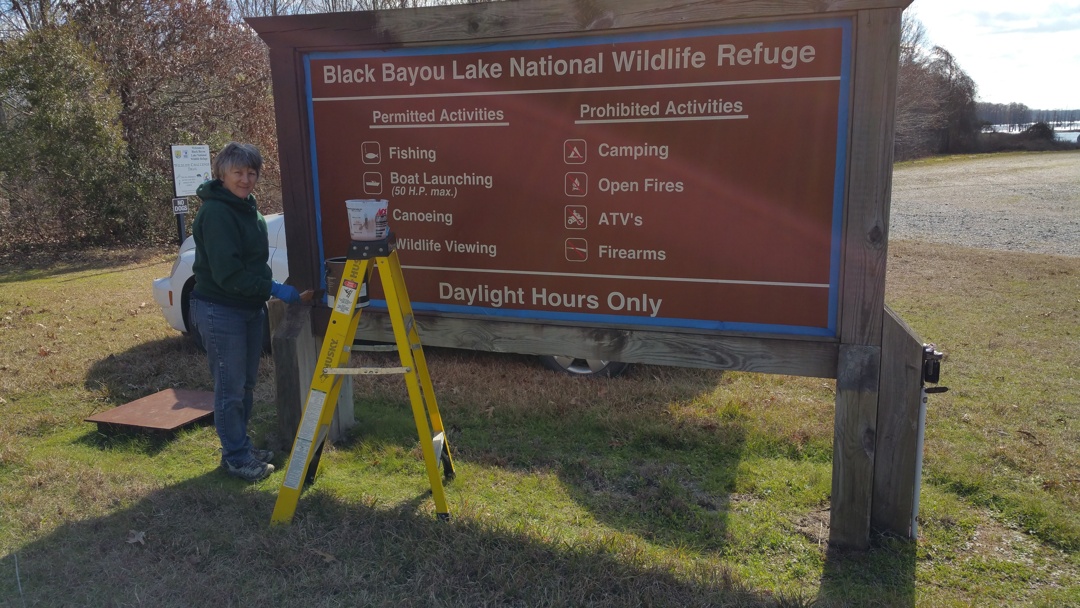 Connie found a couple more sign structures to paint…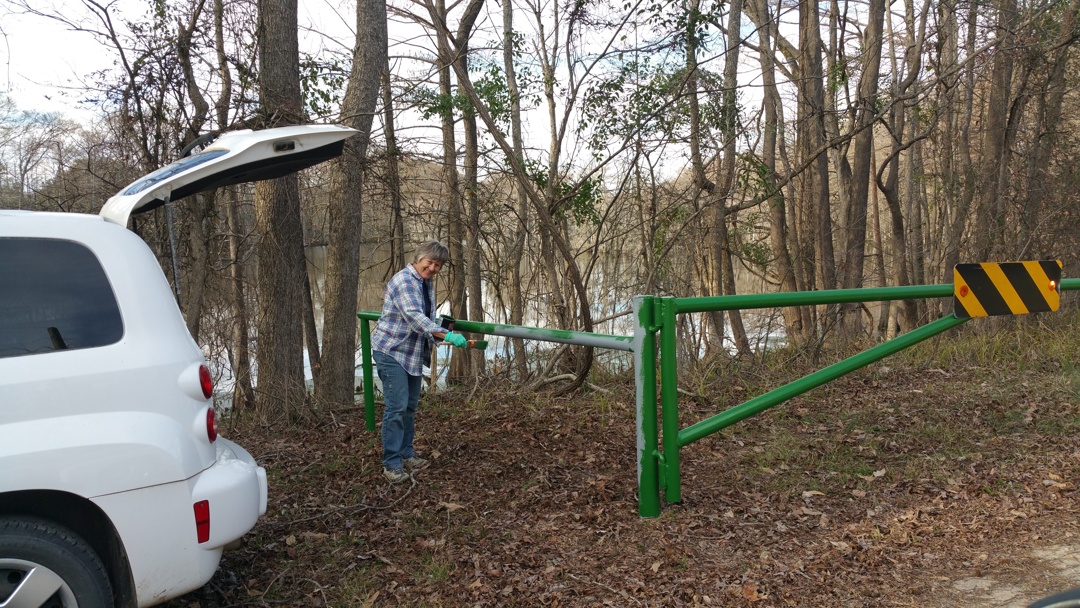 Even found some gates to paint. We painted gates "safety red" in Alaska, but John Deere green? They do look nice.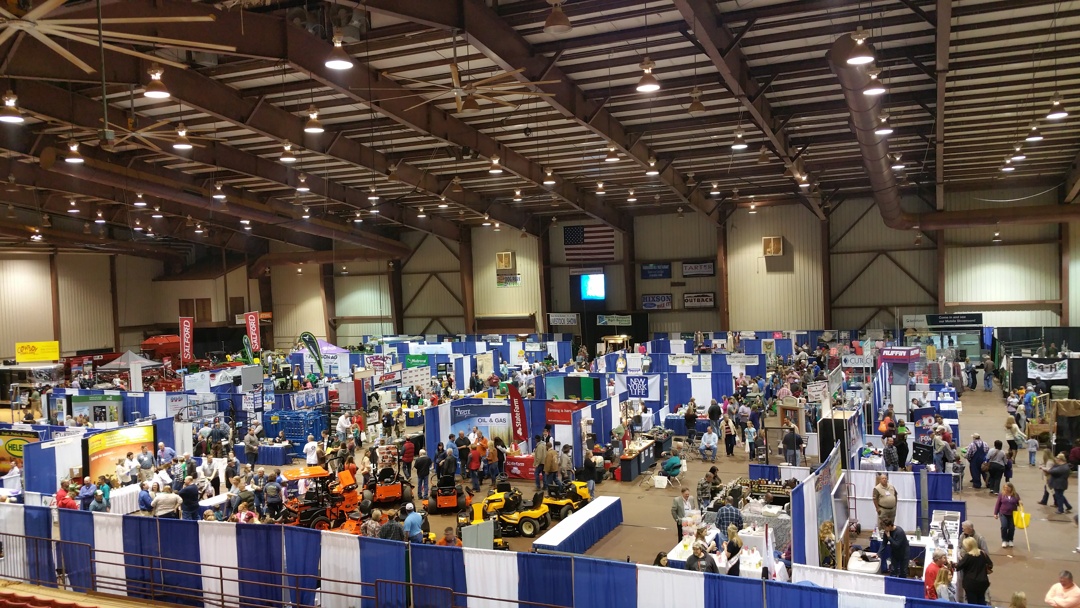 Friday January 15 – we took our tour of duty at Monroe's Ag Expo where we manned a table with refuge information. The table included a butterfly display as they relate to plants they are attracted to;  a snake skin, turtle shells, alligator head, and brochures to encourage folks to visit the refuge. During slow times, it was fun browsing the other displays from huge John Deere tractors to baby chicks. Connie spent a little time at the Landry wine table 🙂 
Ed's been doing some electrical/lighting repair around the refuge. Including several fixtures, the flag pole light, and making a spreadsheet for circuit breakers identification.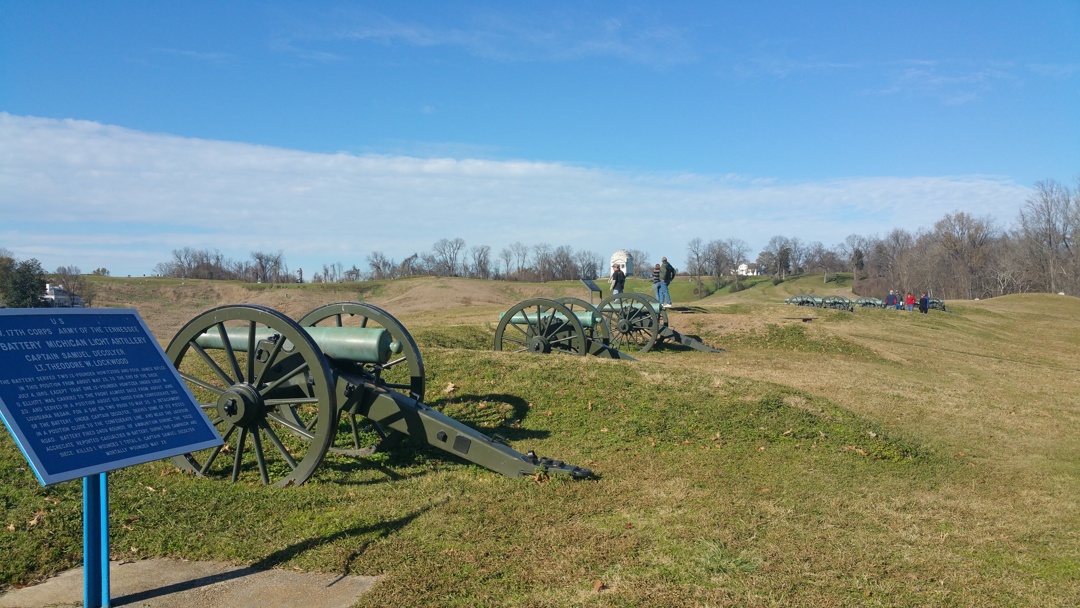 Other than working at the refuge, we've enjoyed our side trips with Cliff and Cyndy. On Tuesday January 19, 2016 we traveled the 100 miles east on I20 to Vicksburg, Mississippi; just across the mighty Mississippi River, the state line. Driving the self tour of the 1863 Vicksburg Civil War battlefield was awe-inspiring. Incredibly, over 10,000 Union, and 9,000 Confederate soldiers died here.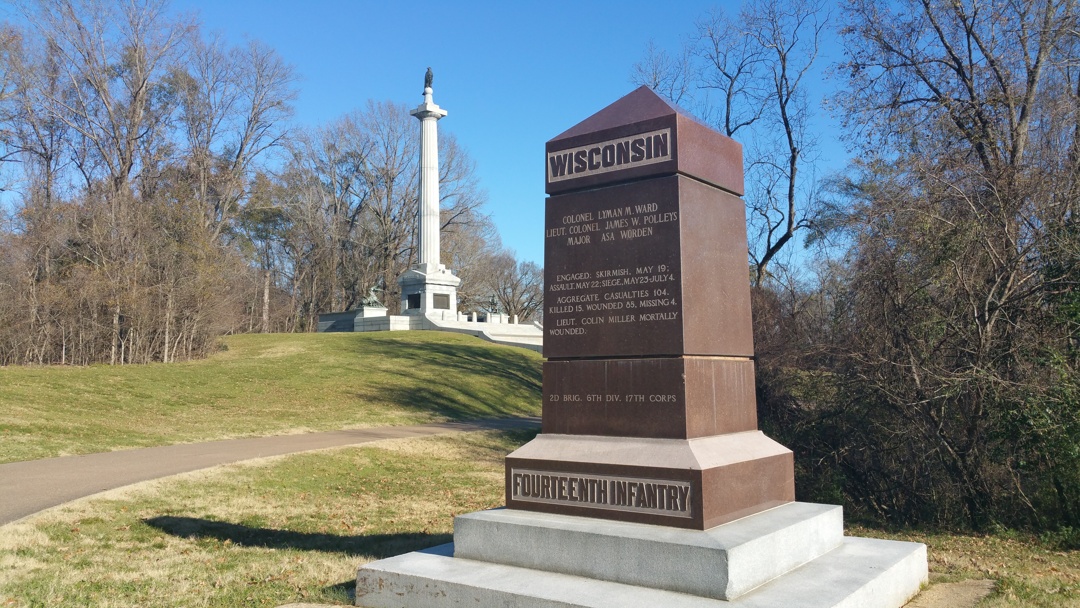 Militias from the states in the battle have erected monuments to their fallen. Some quite elaborate.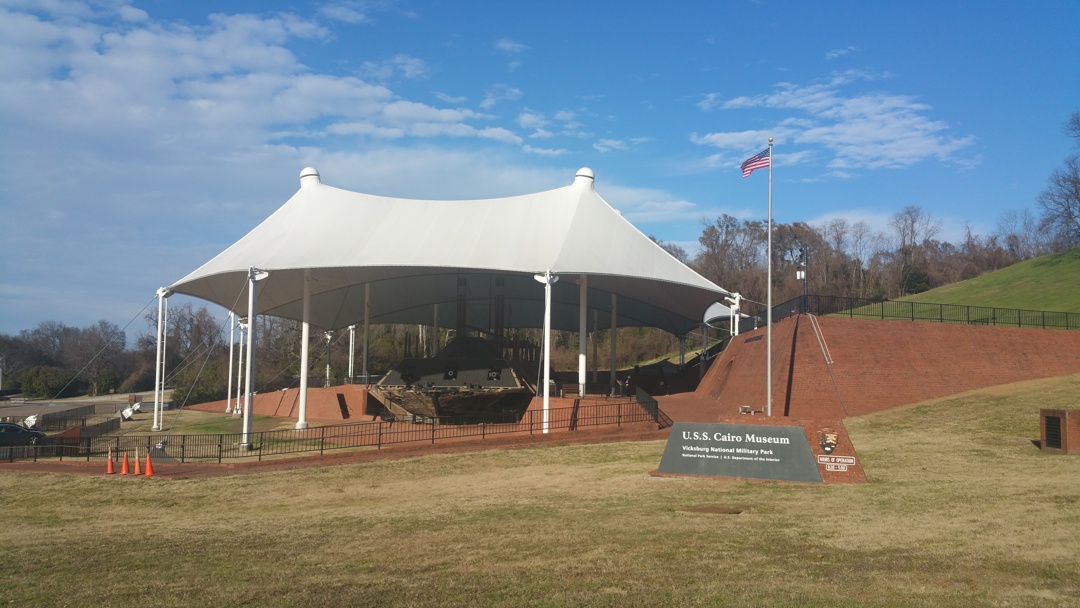 Our last stop on the battlefield was the USS Cairo. The original hull preserved here under a canopy. The Cairo was one of seven ironclad gunboats named in honor of towns along the upper Mississippi and Ohio rivers. These "ironclads" had thirteen big guns (cannons). The Union planned to use them along the lower Mississippi River to split the Confederacy in two.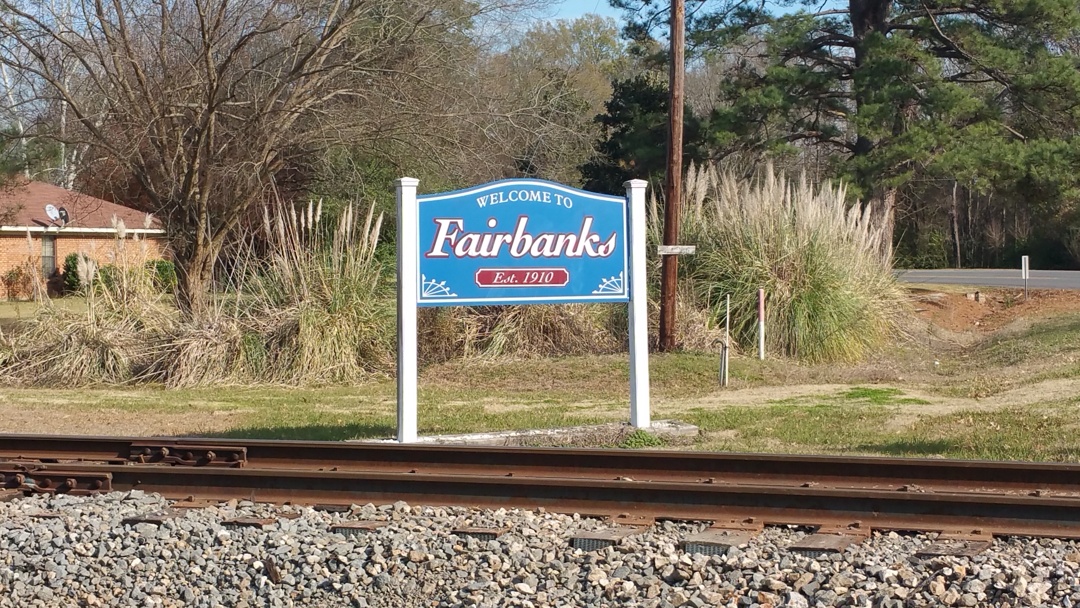 Between working and our side trips, we took a drive around some roads near Black Bayou. We discovered Fairbanks! The name certainly reminded us of last summer and the great time we spent in Alaska. But, of course, this Fairbanks, does not compare.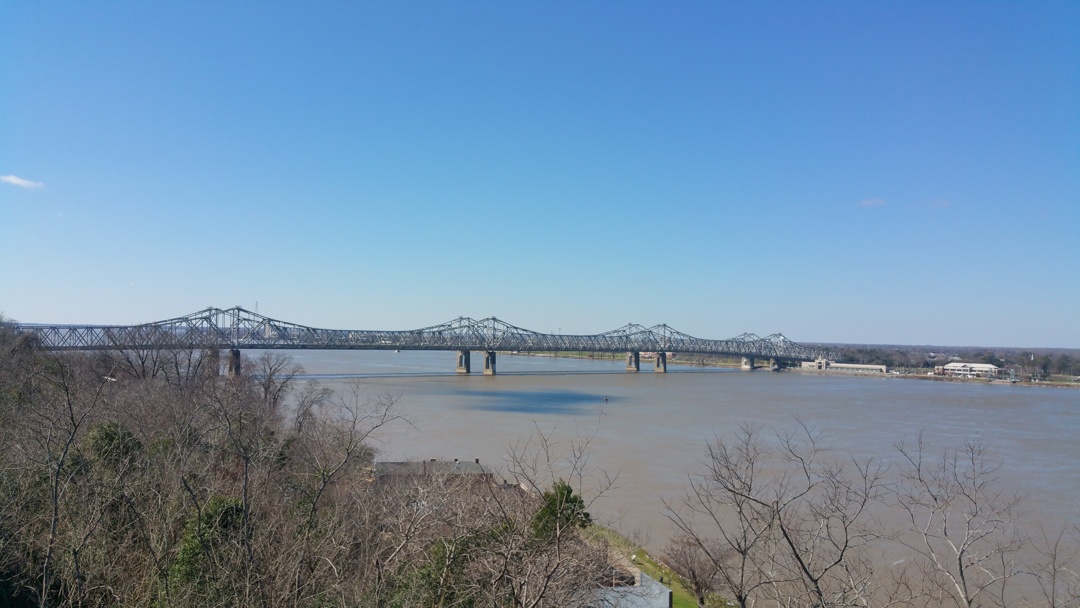 On Thursday February 4, 2016, the Mills rode with us for another 100 mile trip to Natchez, Mississippi. With the river being a major transport waterway, Natchez has lots and lots of history; including the beginning of the Natchez Trace, and the cotton industry.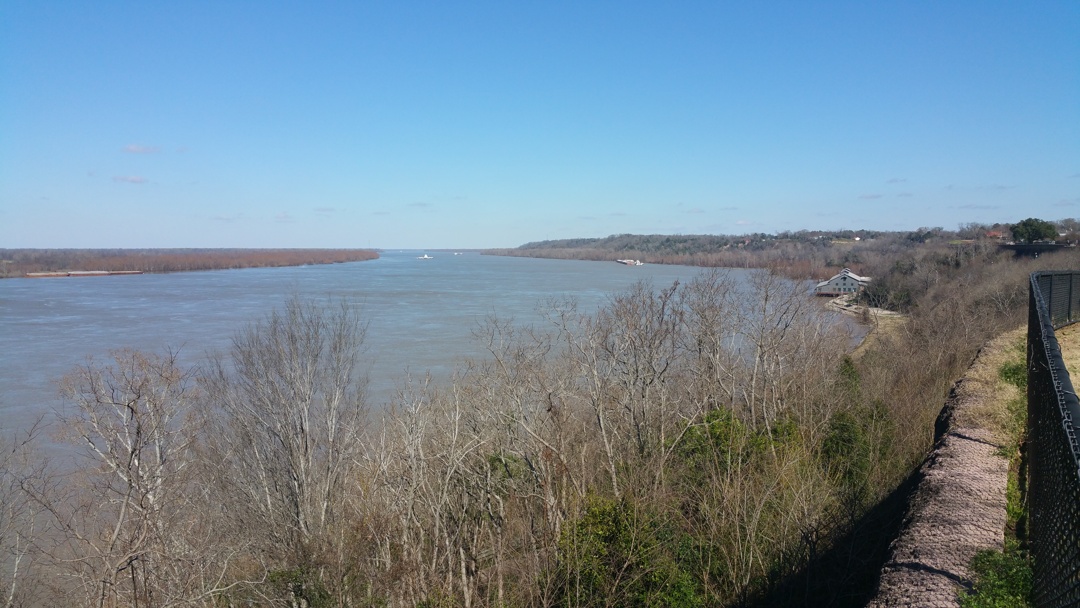 The Mississippi River has an enormous history, especially in the nineteenth century where is was the main transportation trade route. A main reason the Union needed to seize river access at Vicksburg during the civil war.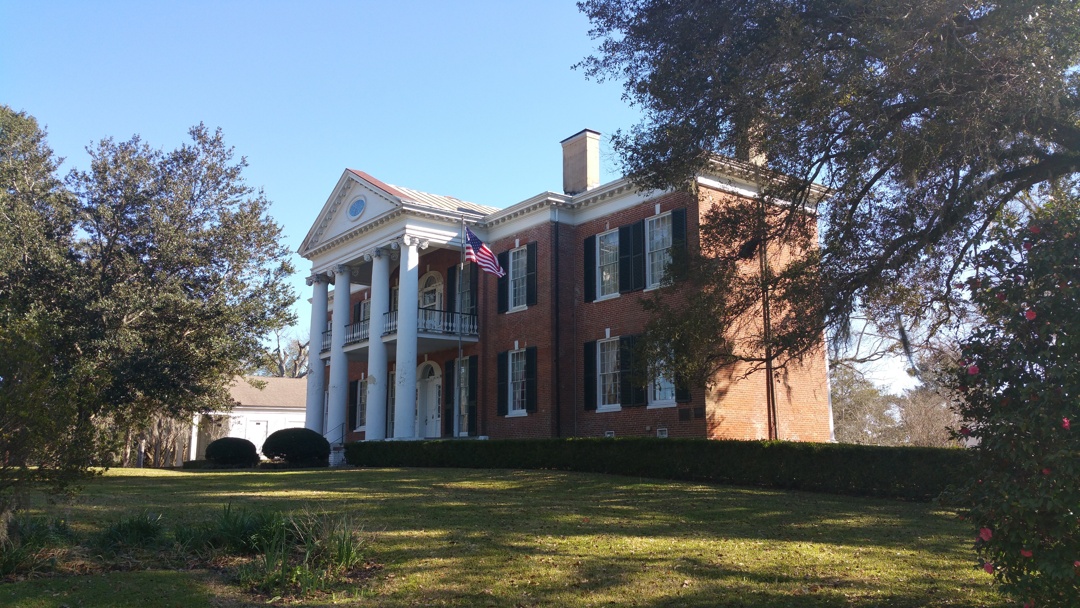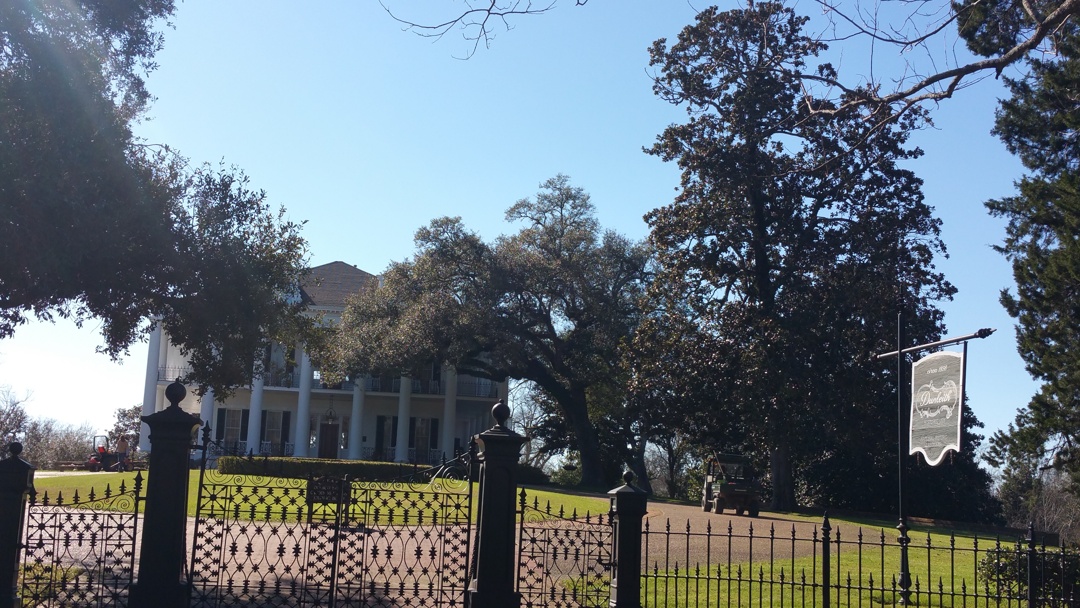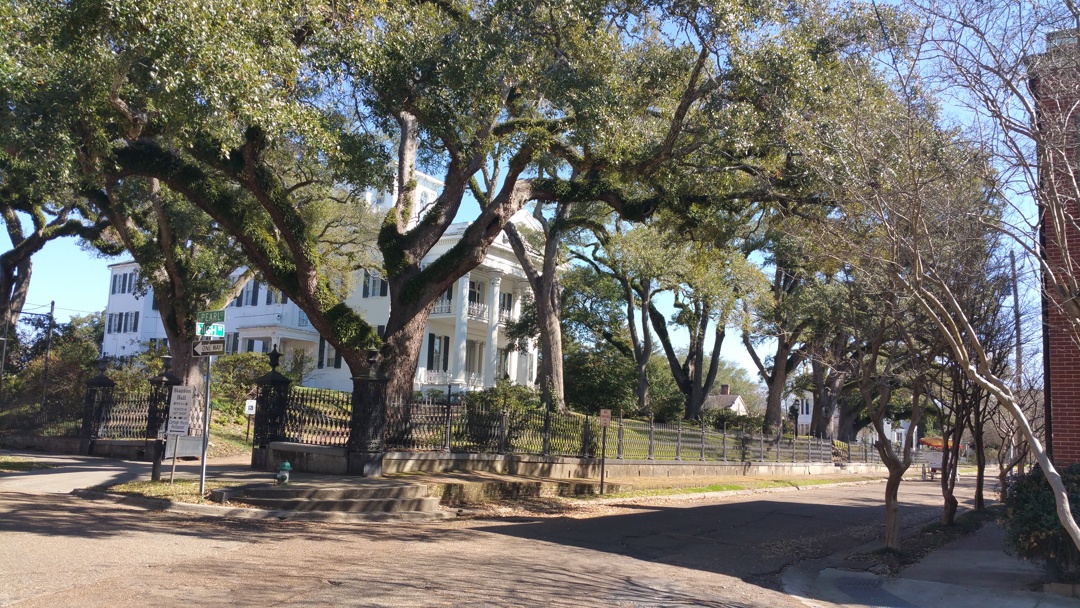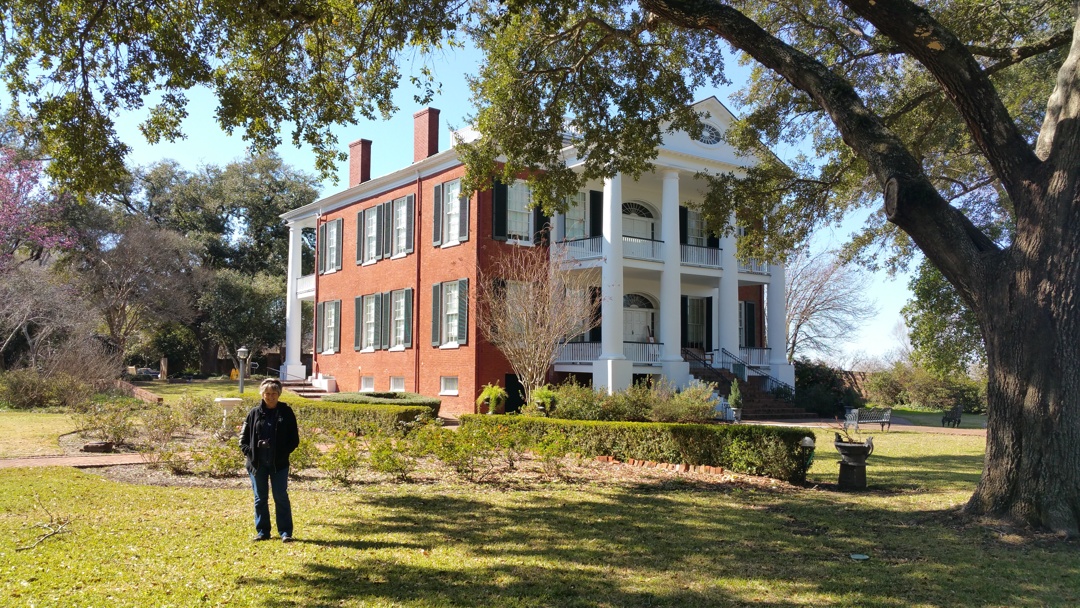 Following the tour map we got at the Natchez visitor center, we saw many Antebellum era homes; some referred to as mansions, and some as a hall. The antebellum homes above are: Auburn Home, Dunleith Mansion, Stanton Hall, and the Rosalie Mansion.
(Visited 131 times, 1 visits today)