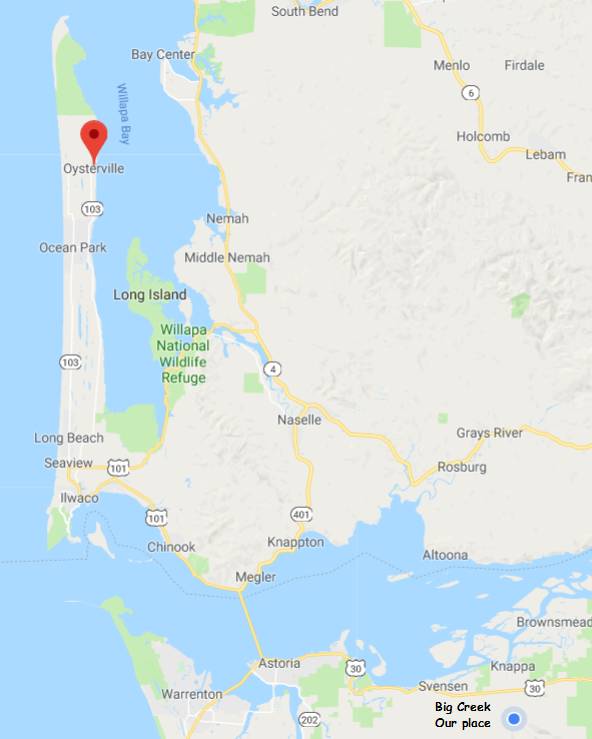 Friday June 1, 2018: We were t
old at our 7:30am meeting that we should just take the day off. No problem! We got ready and departed mid morning. We drove up Washington's Long Beach peninsula on US 101 and Oregon 103 to
Oysterville
on the peninsula between Willapa (Willa-Paw) bay and the Pacific.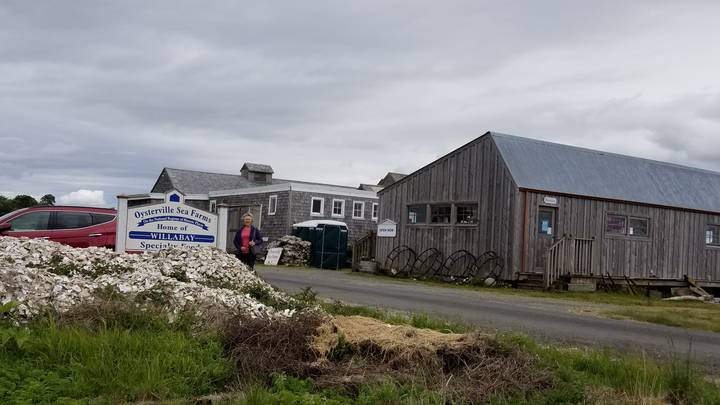 We visited the quaint Willabay Oyster Sea Farms company and store and bought some smoked osysters. Willabay generates revenue for the restoration and preservation of Oysterville's last oyster buildings. These buildings were placed on the National Register of Historic Places in 1976, and they are a key reason why
Oysterville
is designated a National Historic District.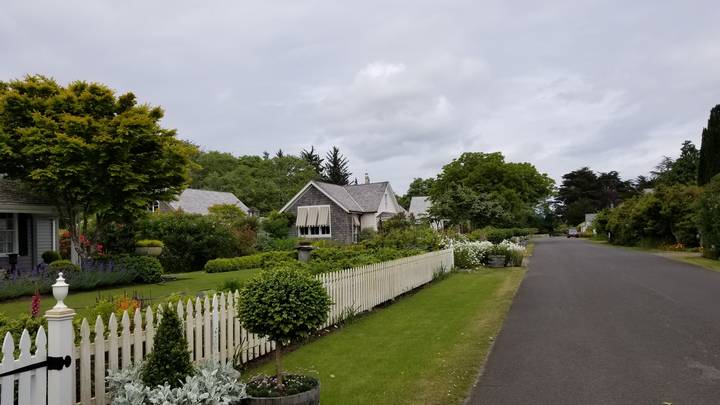 Oysterville
was once a thriving village and served as the County Seat in it's early history. The area was populated by Chinook Indians prior to Europeans coming to the area to harvest oysters, shipping oysters on schooners to San Fransisco during the Gold Rush days. Many of the homes were built in the mid 1850s and  are restored. They make for a scenic drive down the short streets through the village.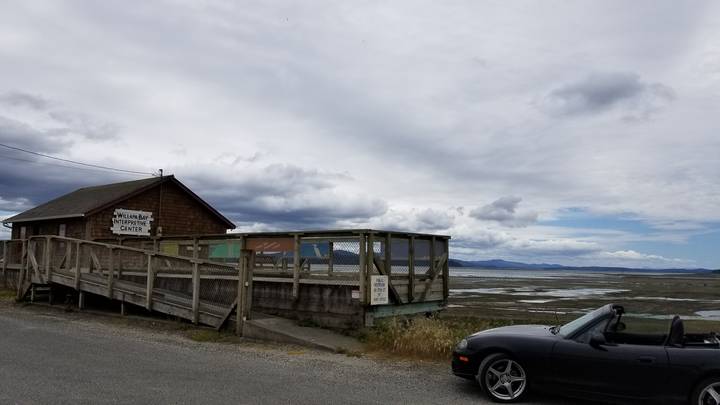 From Oysterville, we drove south on Sandridge Road and stopped at the Nahcotta interpretive center. It was low tide so we were able to see harvest beds from the building. The building is a replica of the residence used by oystermen and their families when they lived over their oyster beds for security. We also watched a short video that helped us to understand the oyster harvest process and history. Several commercial oyster operations are next to the center.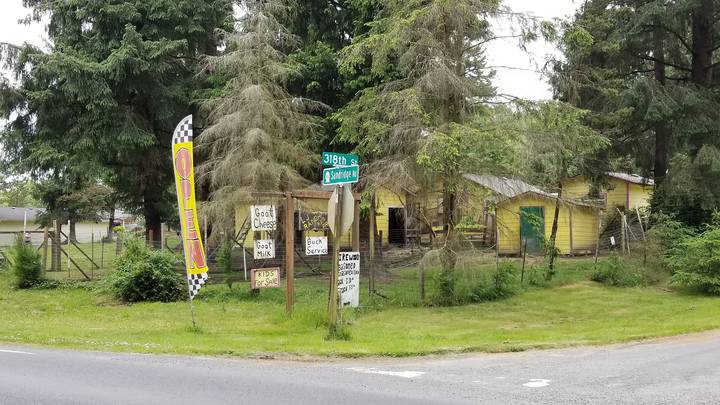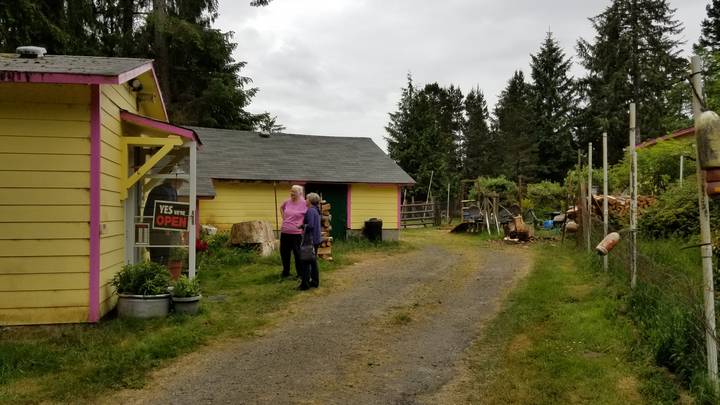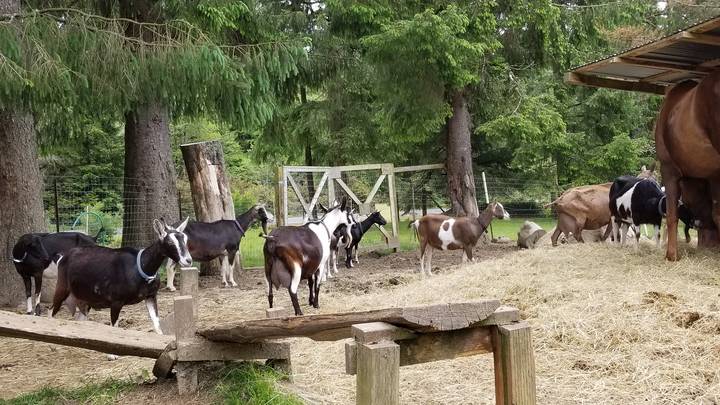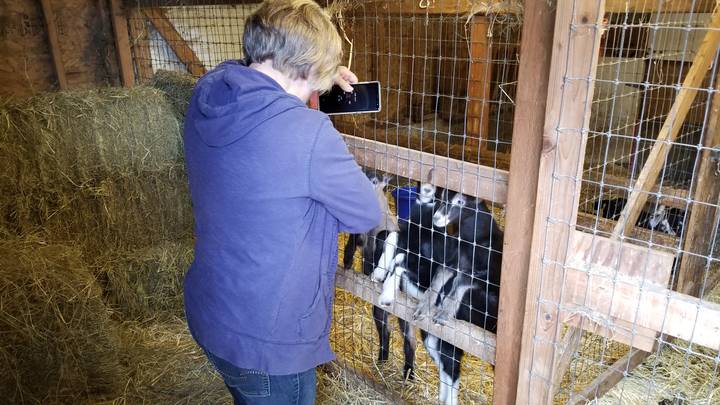 Driving a little further south on Sandridge Road, we couldn't resist checking out the LJ Ranch Goat Farm. The sign "Kids for Sale" caught our attention before we realized it referred to "kid" goats. Jerry and Lisa were very gracious as they showed us around their farm consisting of 38 goats from babies to older Billies (too many Jerry said). We had to succumb to purchasing a small block of Gouda goat cheese and lavender soap .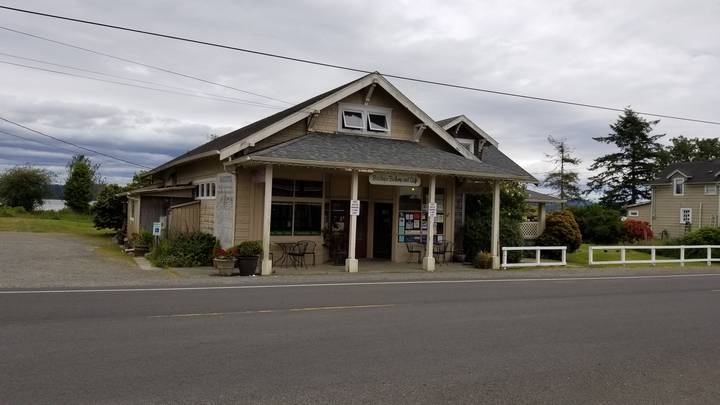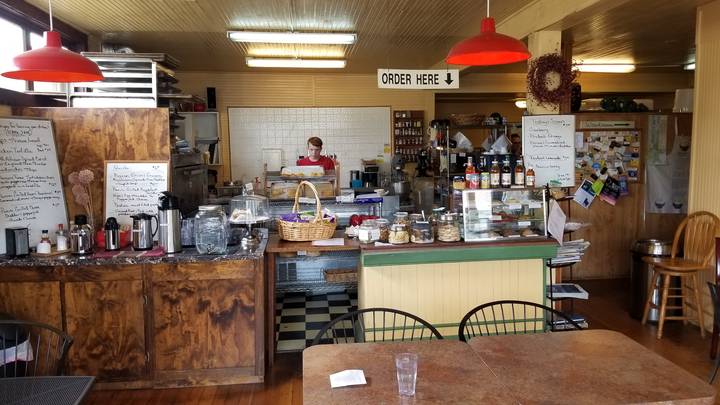 After all that, we were ready for a snack. After driving the short distance down Sandridge, we unexpectedly spotted Bailey's bakery and cafe in Nahcotta. Actually drove by before realizing it was there. Connie enjoyed a cup of delicious clam chowder and Ed had tortilla soup. Had to throw in a couple yummy ginger snap cookies to fill the gap….oh yeah, and a peanut butter one too 🙂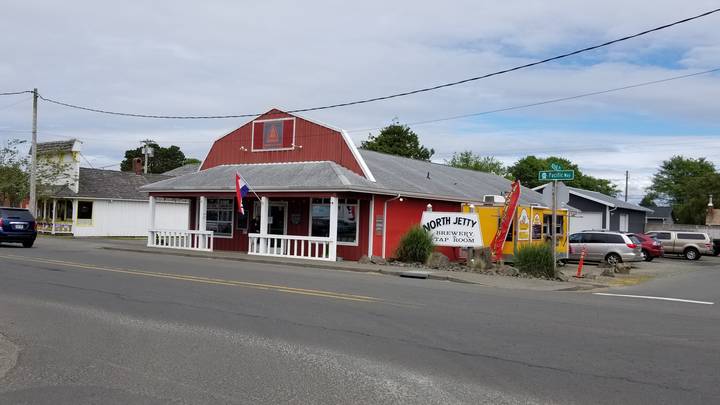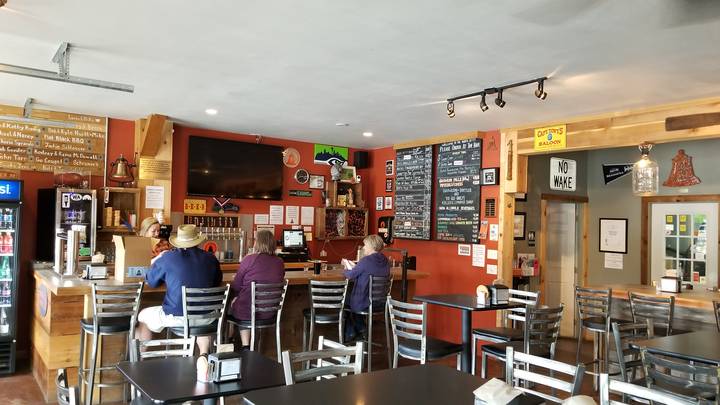 Before heading back to the hatchery, we just happened  [sce emoji="wink"/] to drive past the
North Jetty Brewery
in Seaview. Had to stop of course. Ed tried an 8oz glass of their Discovery Coast Coffee Stout, but Connie held out for a glass of water. How boring. It was a delightful day! God is GOOD. Got home around 4pm.
(Visited 95 times, 1 visits today)