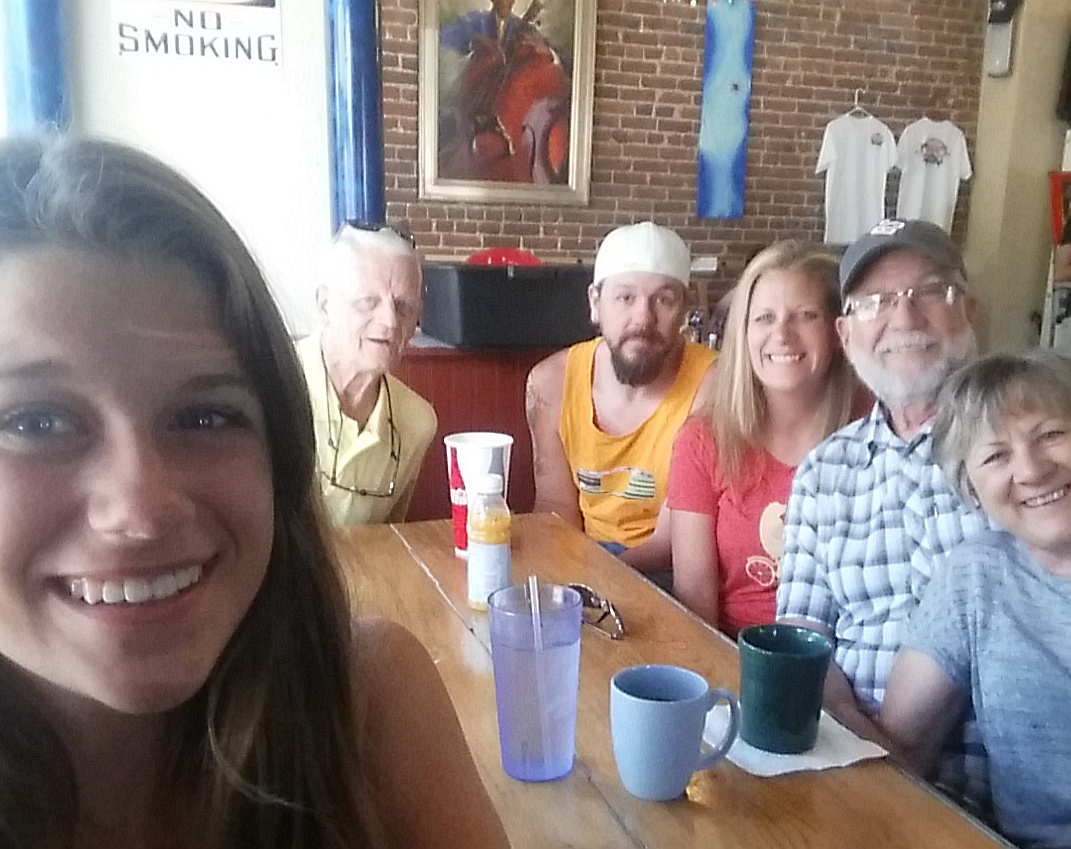 Yes, we now have both our truck and trailer back! We did enjoy our extended time hanging around Colorado waiting for repairs. We met some family at Waffle Brothers restaurant in Denver for Fathers Day combined with celebrating Faith's 14th birthday. Left to right is Faith (taking the selfie), Faith's grandfather Jon, son-in-law Tim, daughter Shannon, Ed, and Connie.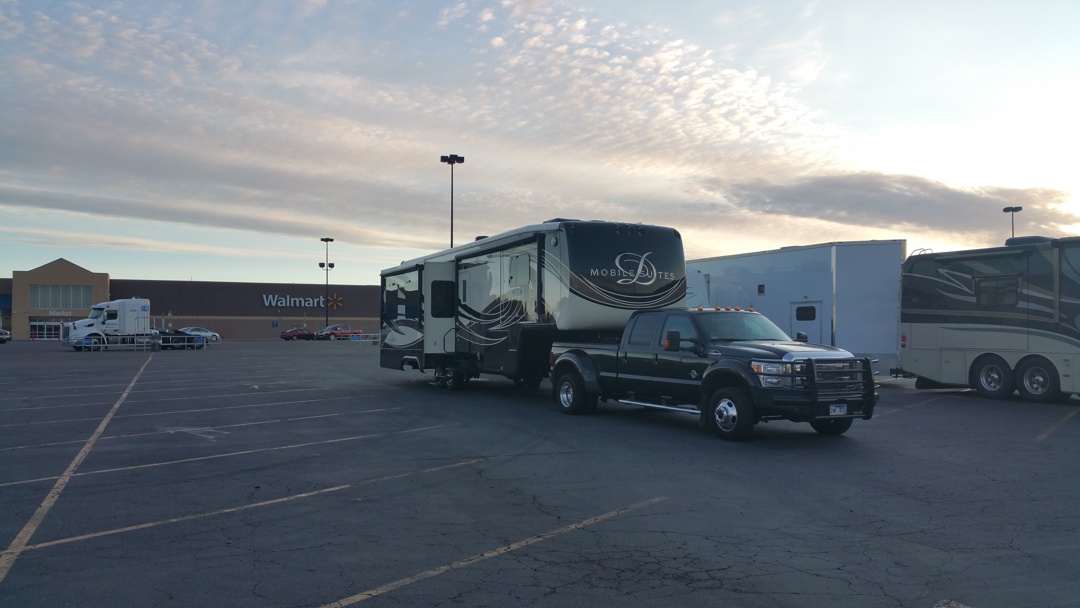 Picked up our trailer from Lazy Days RV in Johnstown Tuesday (June 21, 2016); stopped by Cheri's to load our stuff. Got on the road to Oregon at 6pm, making it to the Rock Springs Walmart about 11pm (it was a little cooler by then). Good start Wednesday morning (took this picture) to continue our journey.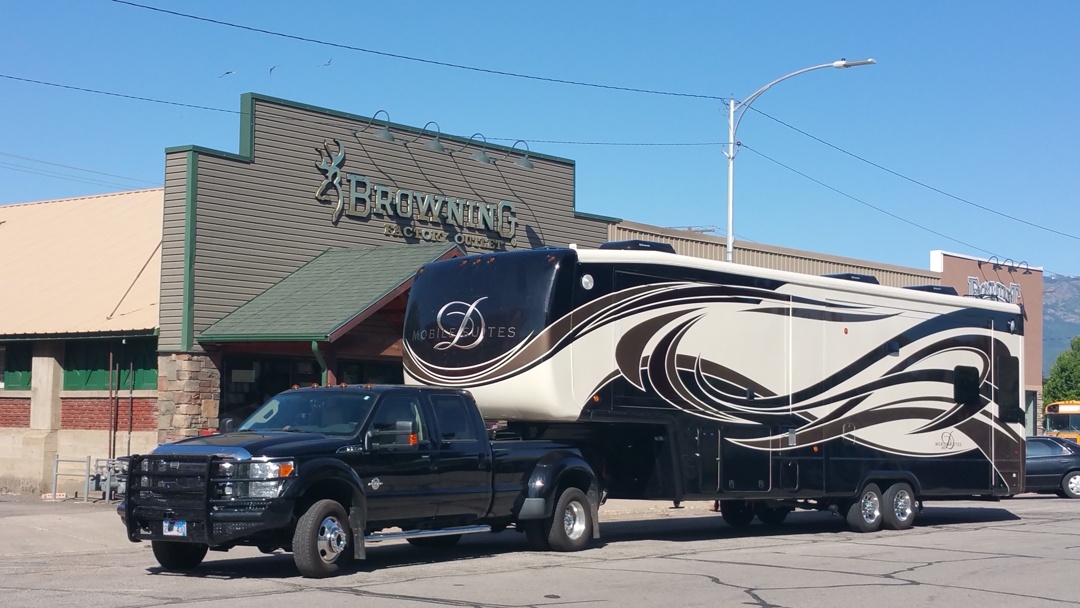 Our friends, Cliff and Cyndy, advised that a stop at the Browning Arms outlet in Morgan, Utah was a must. It is just off the I84 in route to Layton. Some pretty good prices, but only bought a ball hat for $5.99.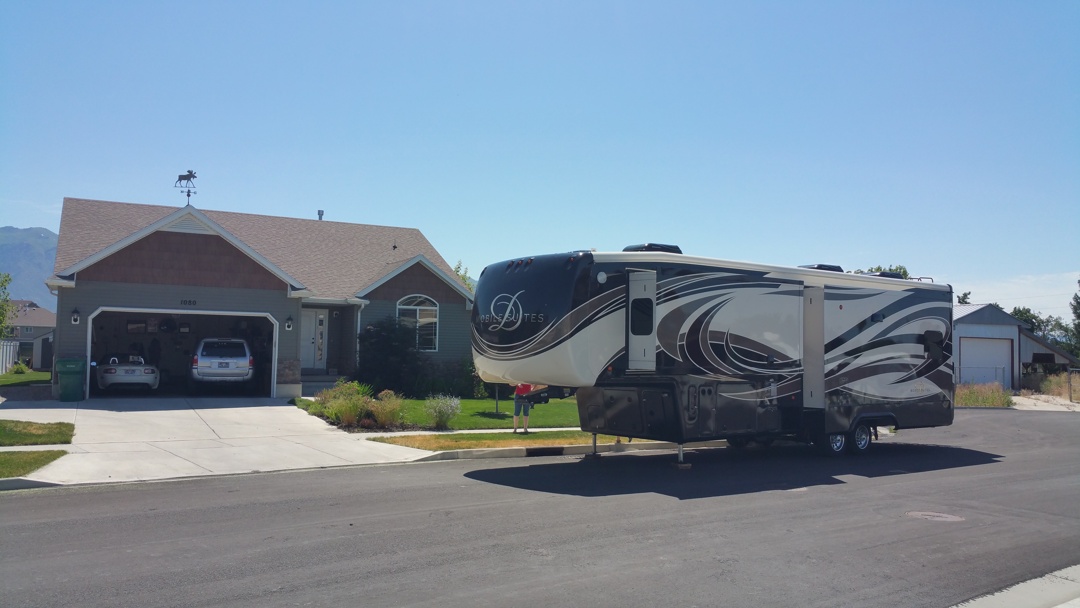 Pulled in to Layton around 10:30am where we had a great place to park in front of Tom & Dava Mustian's home. They were gracious enough to allow us to steal a little power so we could charge our trailer batteries. Had a great visit with them and went out to eat at Cafe Sabor (Mexican) by the Layton Train Station. Very good.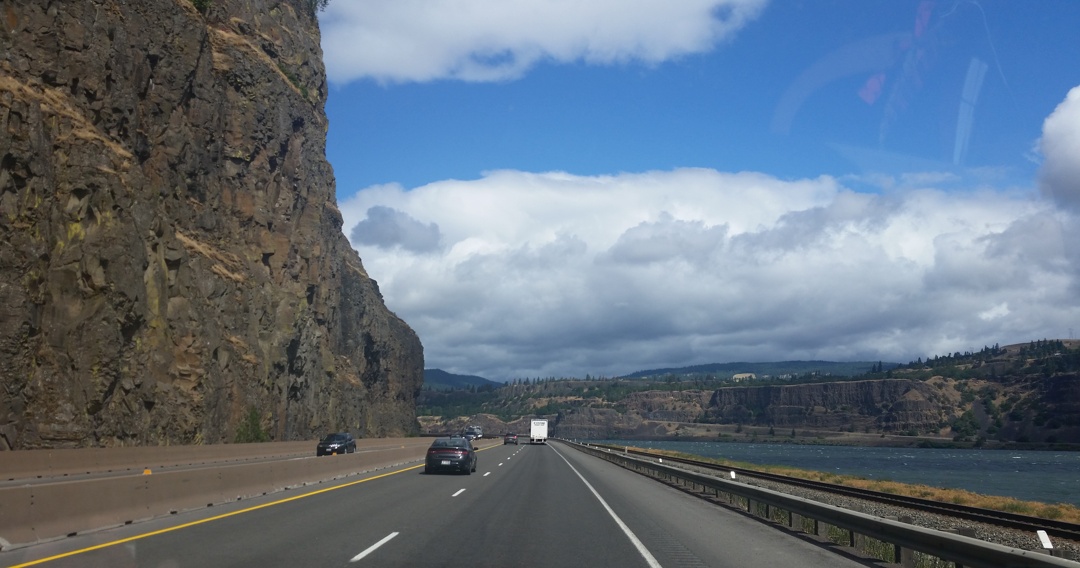 After a restful night (quite hot) we got back on the road about 9:30am Thursday, stopping overnight at another Walmart in La Grande, Oregon. Friday was our final leg to Big Creek. We enjoyed the scenery along I84, traveling alongside the Columbia River.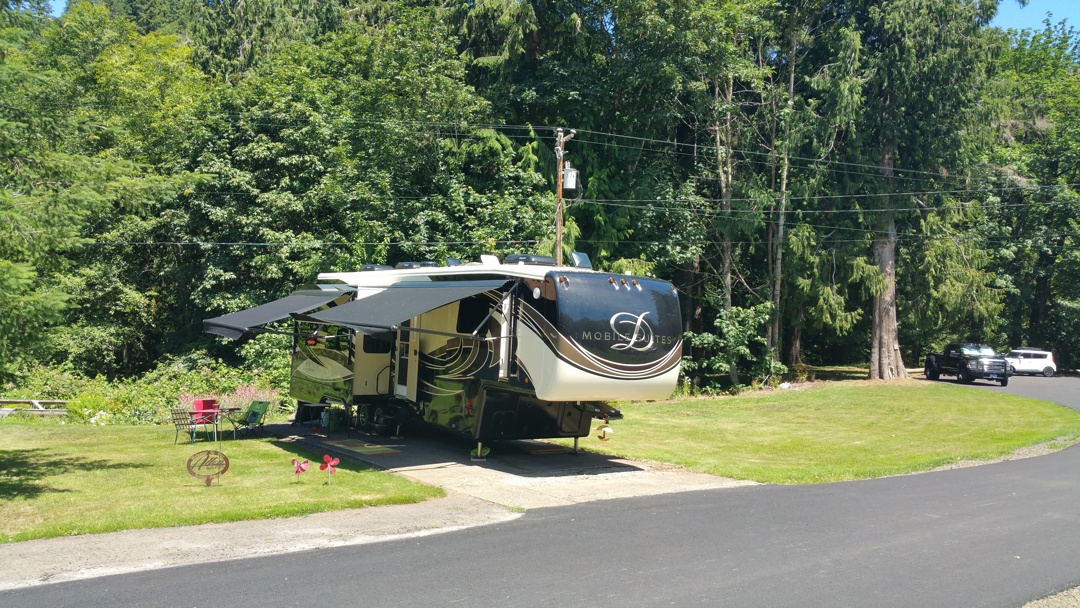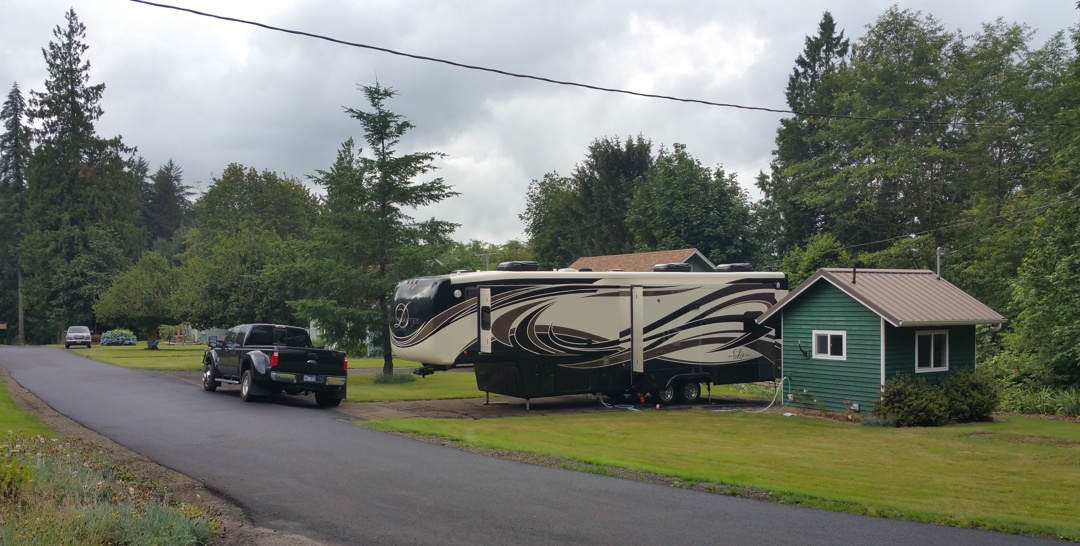 Finally arrived and got set up at the hatchery. Greeted by Dustin, Mike and Travis who made us feel very welcome at our new summer spot. The little green shed is ours to use. It's equipped with a washer, dryer, and deep sink. Nice to have the extra out-of-the-weather storage too.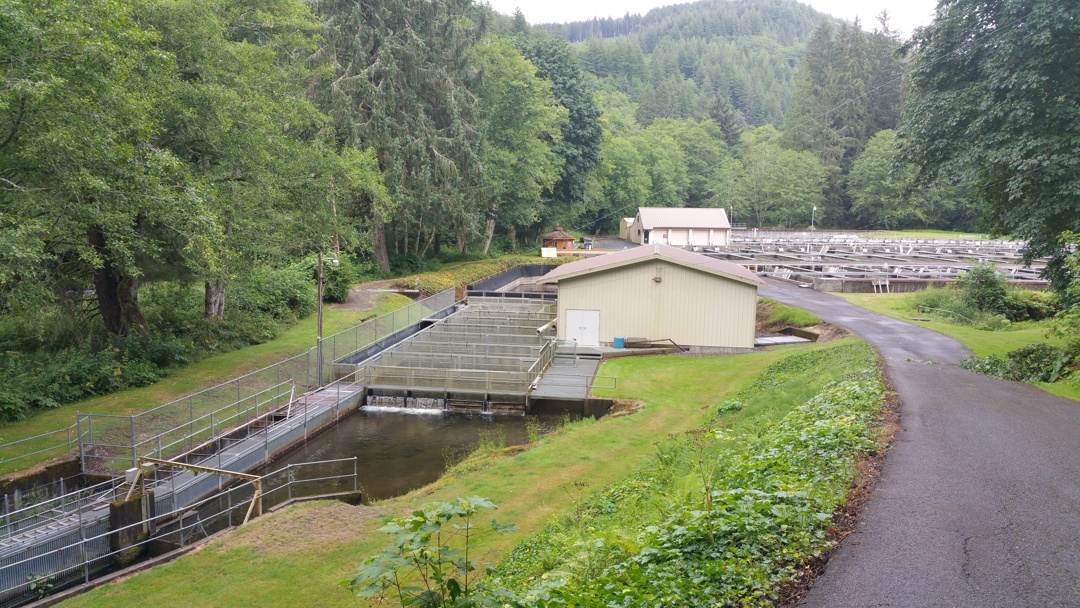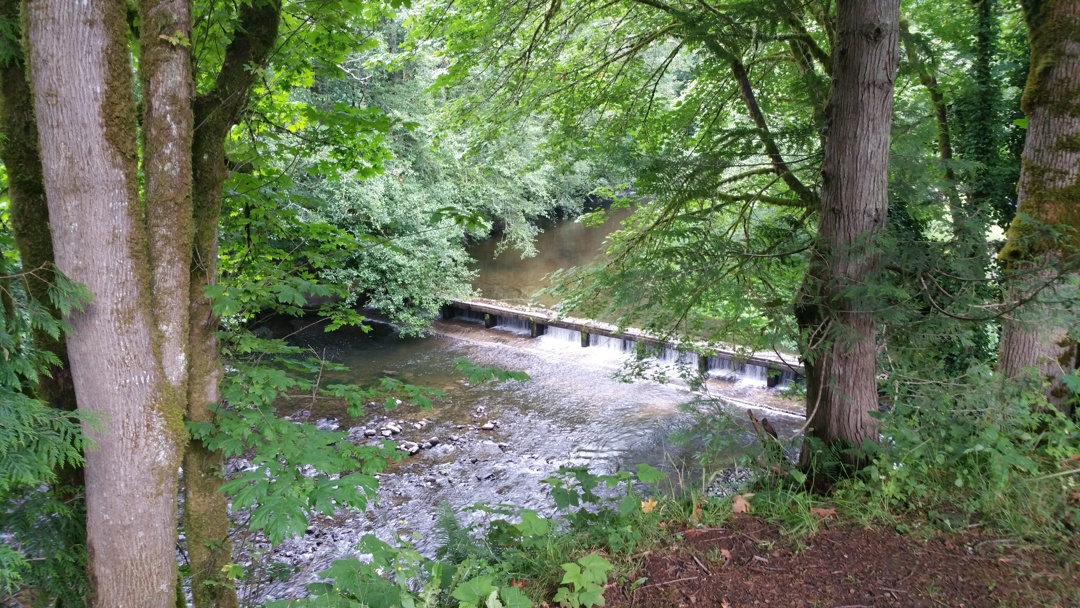 The hatchery is just down the hill a short walk from us. Big Creek runs through the hatchery and down behind where we are parked. Nice hear the rippling water sound from our trailer.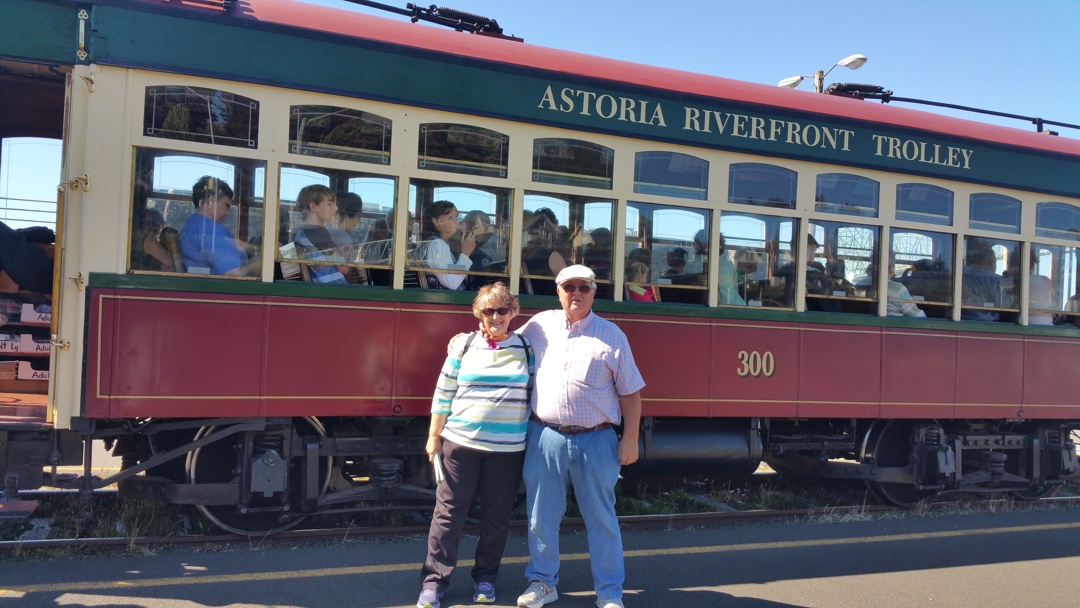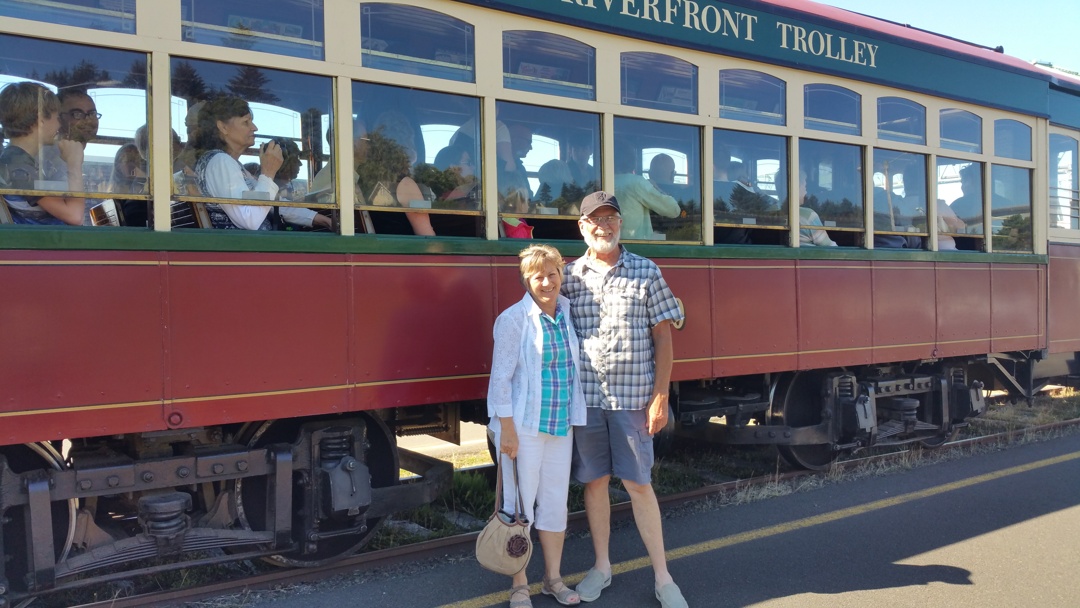 We met up with some friends in Astoria on Saturday. We met Bob and Ann Caraway while serving as volunteer hosts at Colorado Bend State Park in Bend, Texas. They were vacationing in the area. We all took a fun in-town trip on the Astoria Trolley along the water front, stopping at the Wet Dog cafe & brewery for a late Lunch. Gotta get some sun on those legs!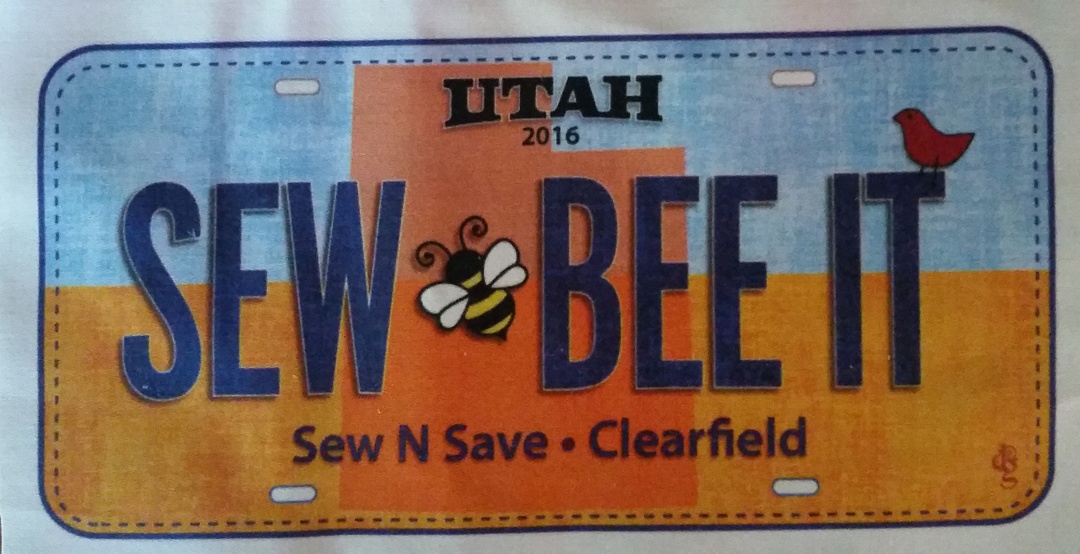 Most everyone knows that Connie loves to quilt. She is now enjoying a new Row by Row challenge. Click HERE to go to Connie's quilting page.
(Visited 113 times, 1 visits today)