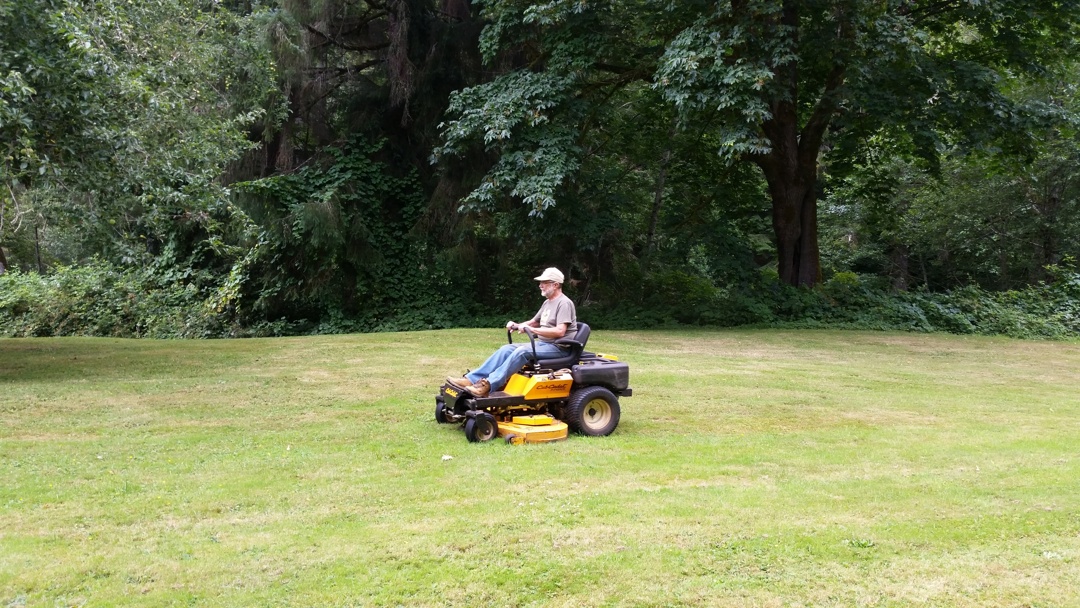 Because the hatchery is in more of a maintenance mode during the summer months, they like us to keep the grounds looking nice for visitors and anglers. Lots and lots of mowing. It seems it takes a full week to get it all done, then its ready to start over. No one likes the little Cadet Zero-turn, including Ed, but no grass clippings to dump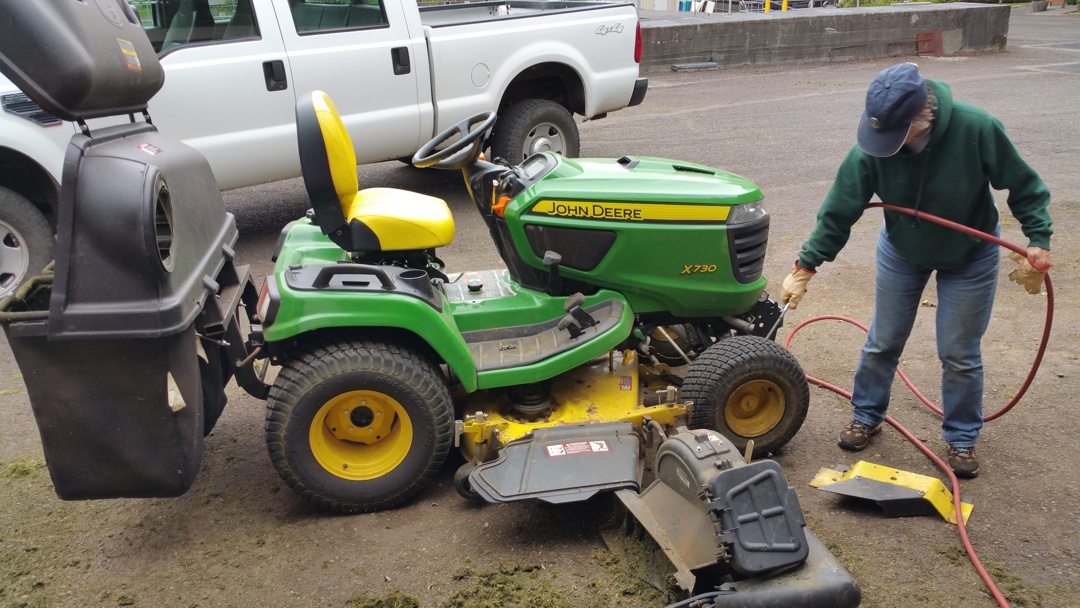 Connie loves the John Deere mower and takes very good care of it, but Ed notes that she makes a quite a mess when she cleans it by blowing grass off with an air hose. He complains about having to strap on the big blower to clean up her mess. We enjoy teasing each other about that.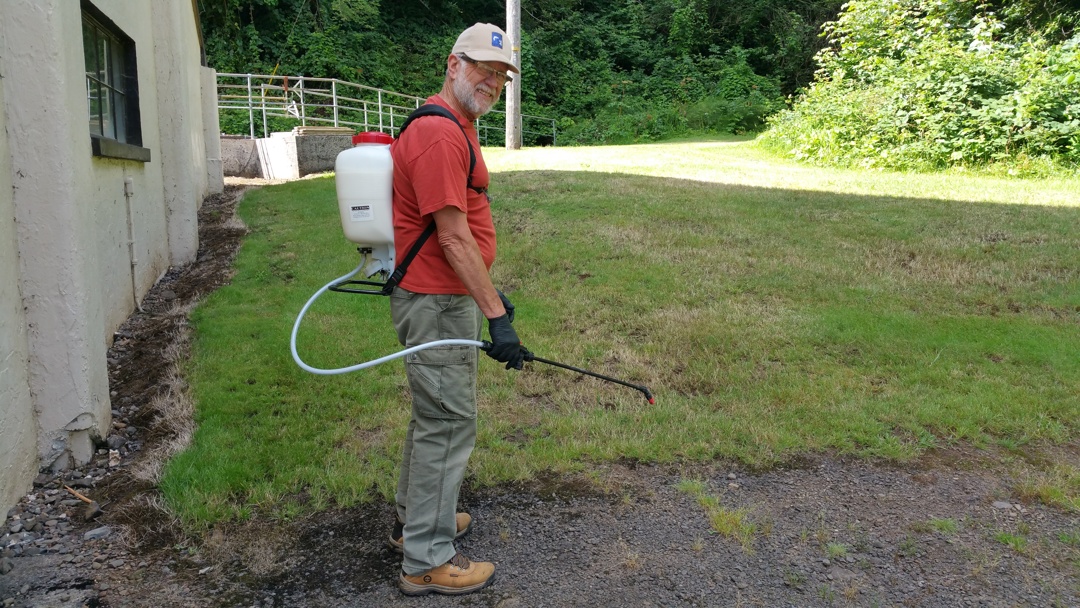 We do have several other grounds keeping chores to do other than mowing. For example, Ed spent a some time spraying weeds. Connie has spread several loads of mulch (a load it just the bed of a John Deere Gator utility vehicle).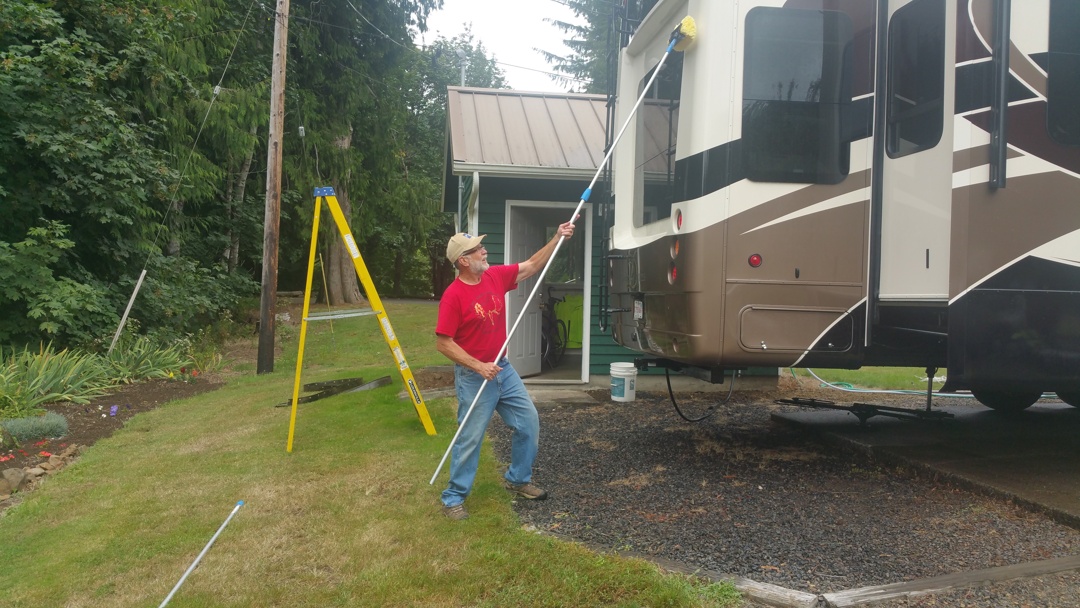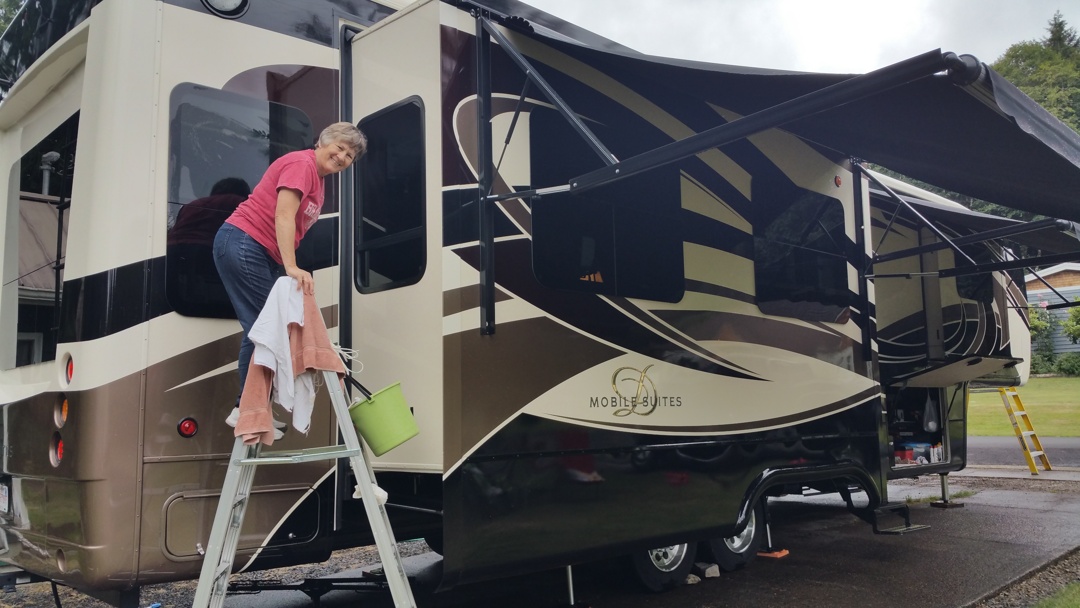 Saturday July 17 we tackled washing our trailer. As usual, it was a rather cool day in the mid 60s. But we started around 12:30pm and it turned out to be a great afternoon for getting the job done. Our site worked well as a wash bay. Connie got under the slides and tackled the windows.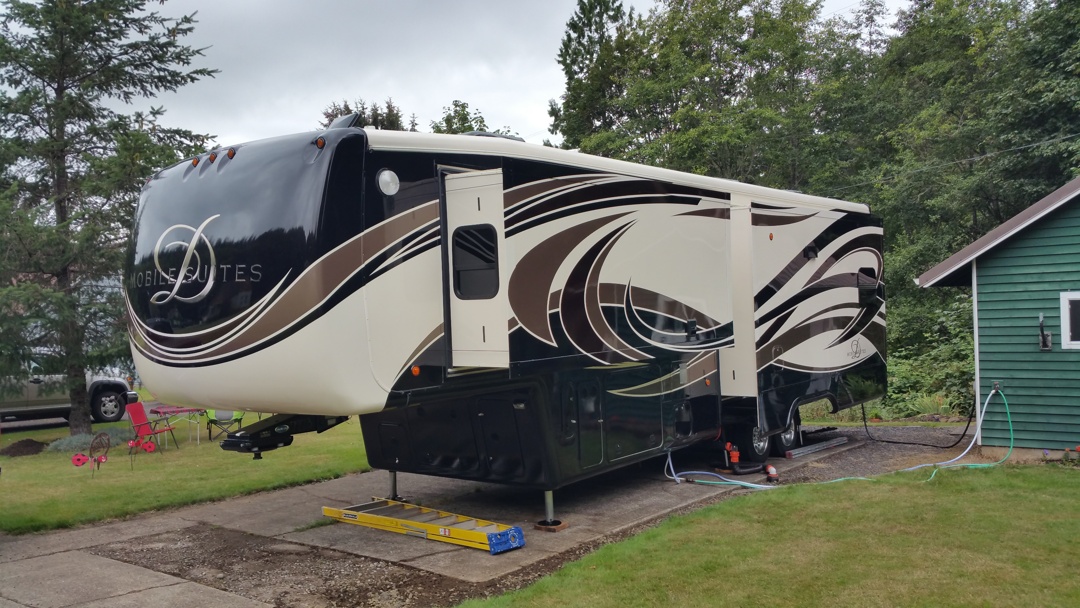 We didn't think we would have the energy for the waxing job, but after an hour break, and a little refreshment, we started the project. Connie waxed the bottom, and Ed waxed all above where she couldn't reach. We finished around 6:30pm and were very pooped. Can you see it shine?
Some folks think are trailer is small to live in full time, but it actually has a lot of space: Full kitchen, breakfast nook, sewing suite, spare bedroom, dining room, theater, laundry room , full bath, master bedroom, and a study. They can't all be used a the same time, however 🙂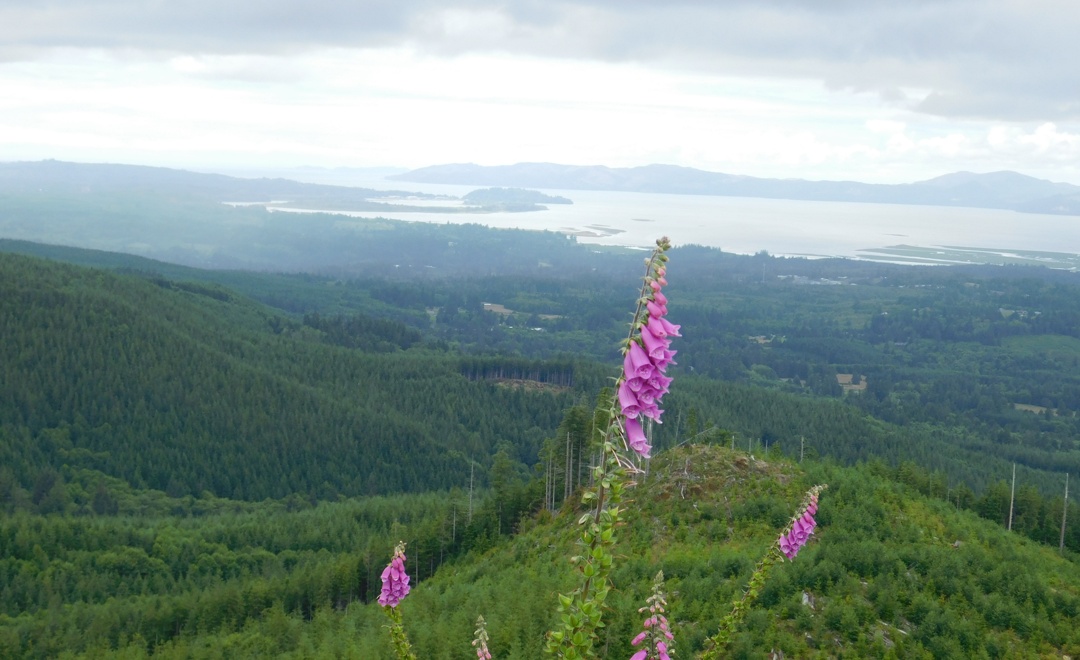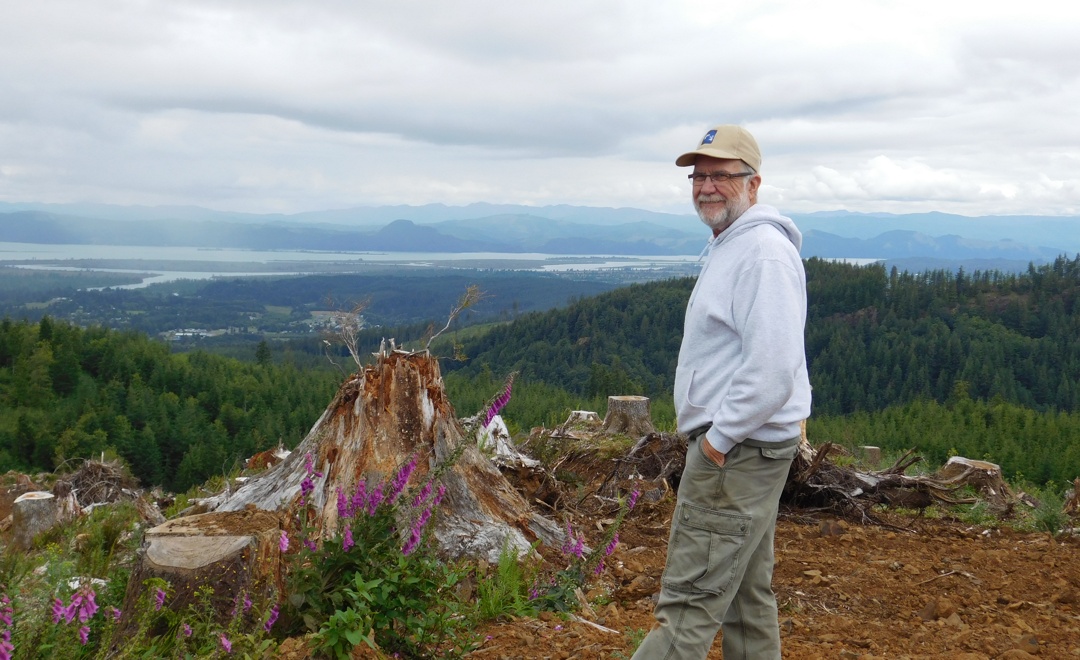 Back to work the week of July 18. Our hatchery work hours are generally 7:30am till 11:30am so we have time to explore in the afternoon. Tuesday afternoon we ventured a couple miles up a logging road behind the hatchery to find some dewberries to pick, and to catch the view one of the Techs told us about. Spectacular view of the Columbia River valley, and if looking hard enough, we could see where it runs into the Pacific. By the way, we did pick enough of the delicious dewberries for Connie to make a crisp and provide a special treat for Ed's morning cereal.
Seeing the fireweed in the area brings back fond memories of our time in Alaska last summer.
(Visited 179 times, 1 visits today)