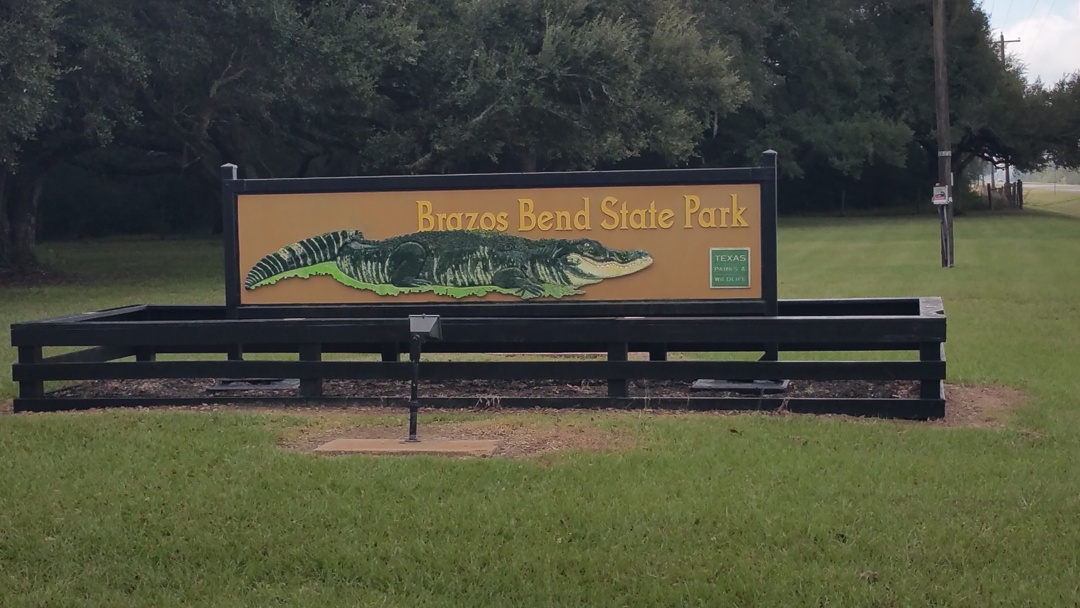 We arrived at Brazos Bend State Park on November 1, 2015 and will be here through the end of December when we move to our next location in Louisiana. The park consists of nearly 5,000 acres along the Brazos River near Needville, Texas. There is quite a mix of wildlife and plants with areas of coastal prairie, bottomland forest, and wetlands. The Park includes over 300 species of birds, white-tailed deer, armadillo, raccoon, gray squirrels, and the most unwanted feral hogs. American alligators are the most popular residents of the park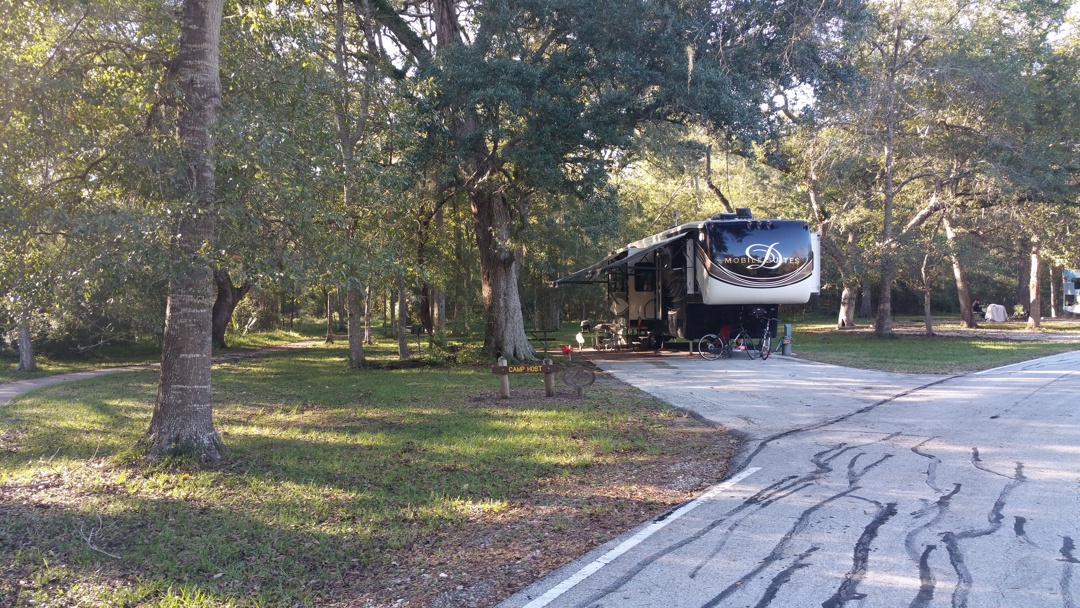 We have a beautiful site in one of the two camping loops, with lots of room between sites.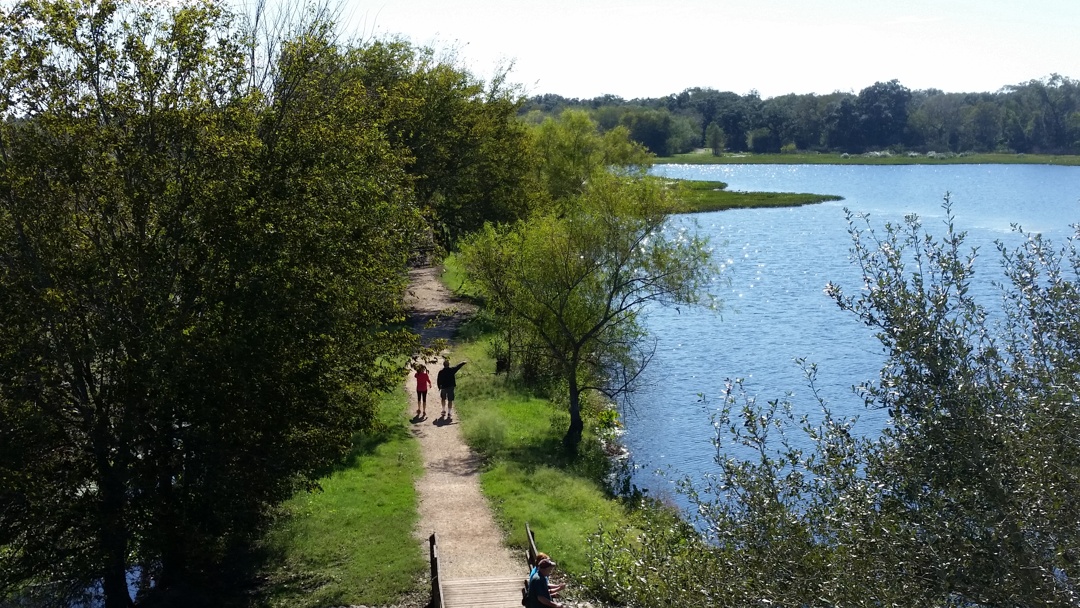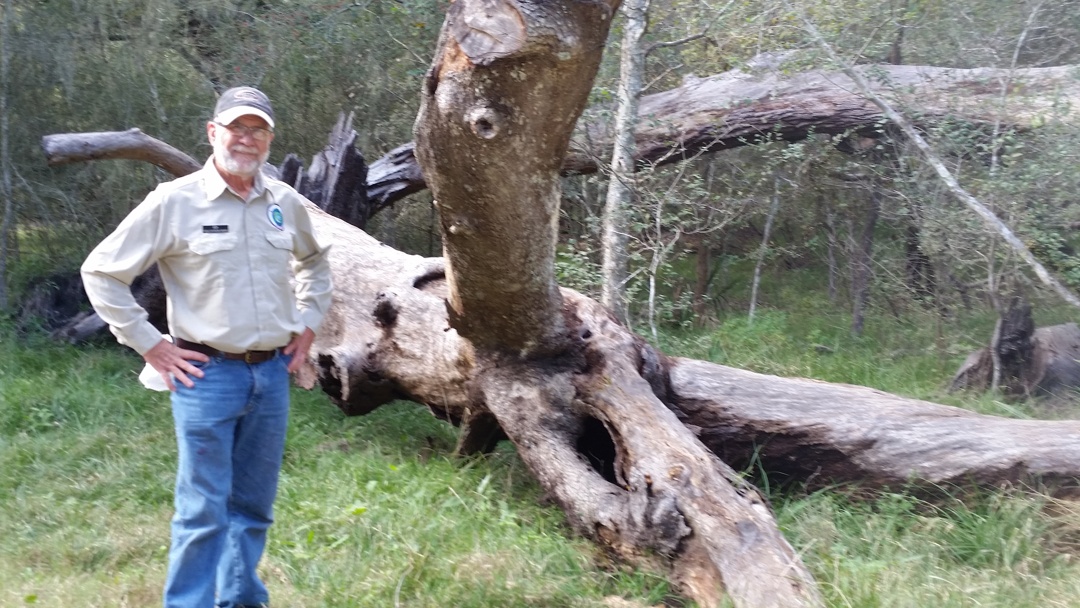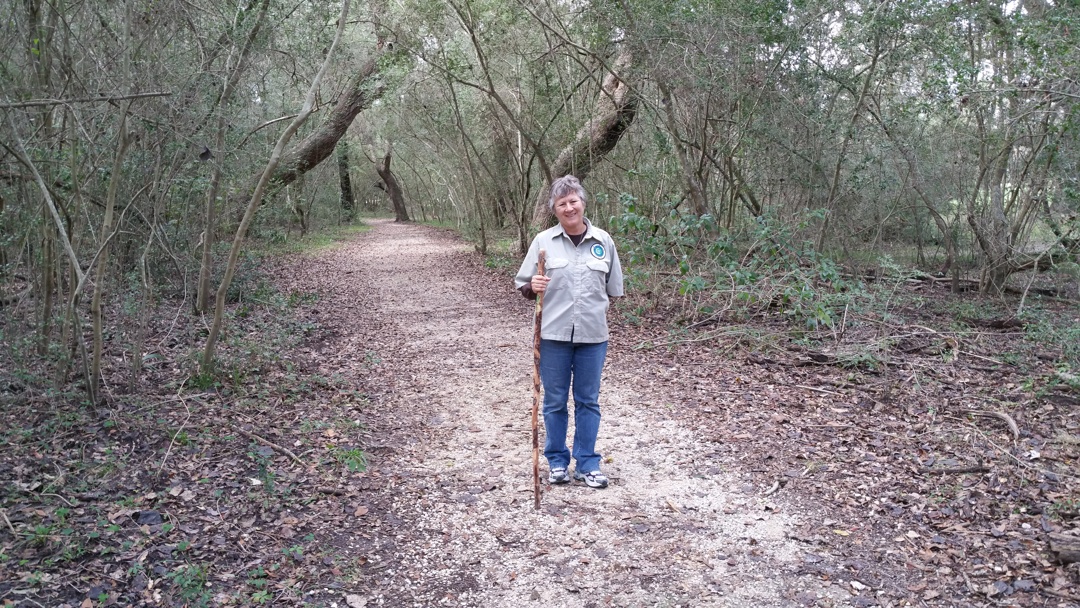 The park has over 35 miles of easy walking trails, much like this trail Connie is posing on. But…trekkers must keep a careful eye out for: fire ants, chiggers, poison ivy, venomous snakes; Copperhead, Cotton Mouth (water moccasin), Coral snake and Rattlesnakes. And a variety of non-venomous snakes. No worry though, the large Golden Silk spider and the somewhat smaller Gasteracantha spider are not harmful to humans. What a relief!
Look at those pigs! Well, these are some feral hogs that our friend Cliff snapped (with a camera or course) while we were taking a drive around the park. They are unwanted for sure and hunters can shoot as many as they want without a license. Very destructive of the environment, digging up ground as they root for bugs or anything to eat.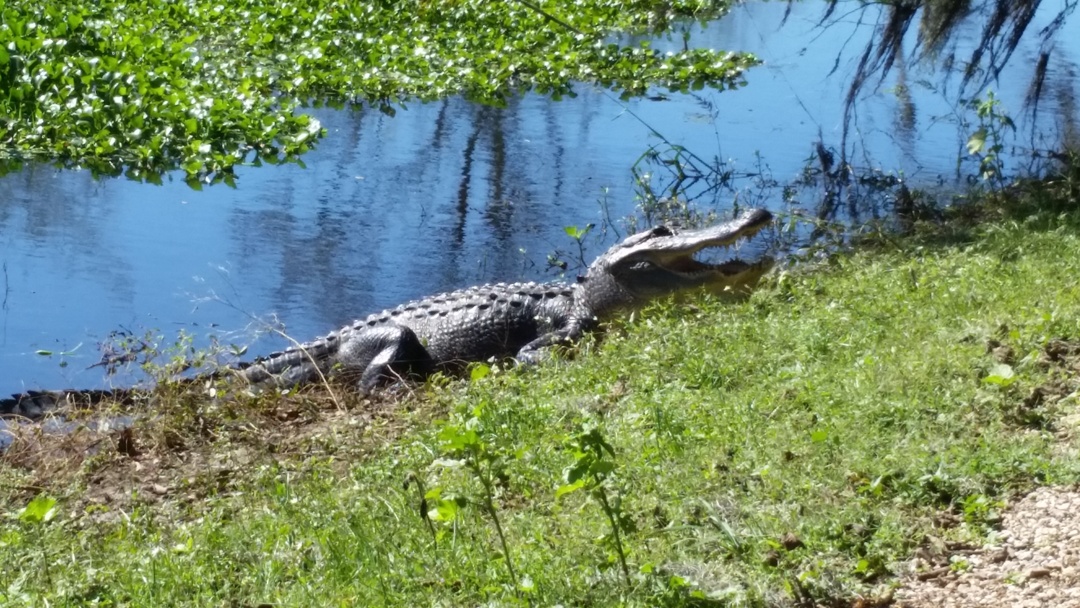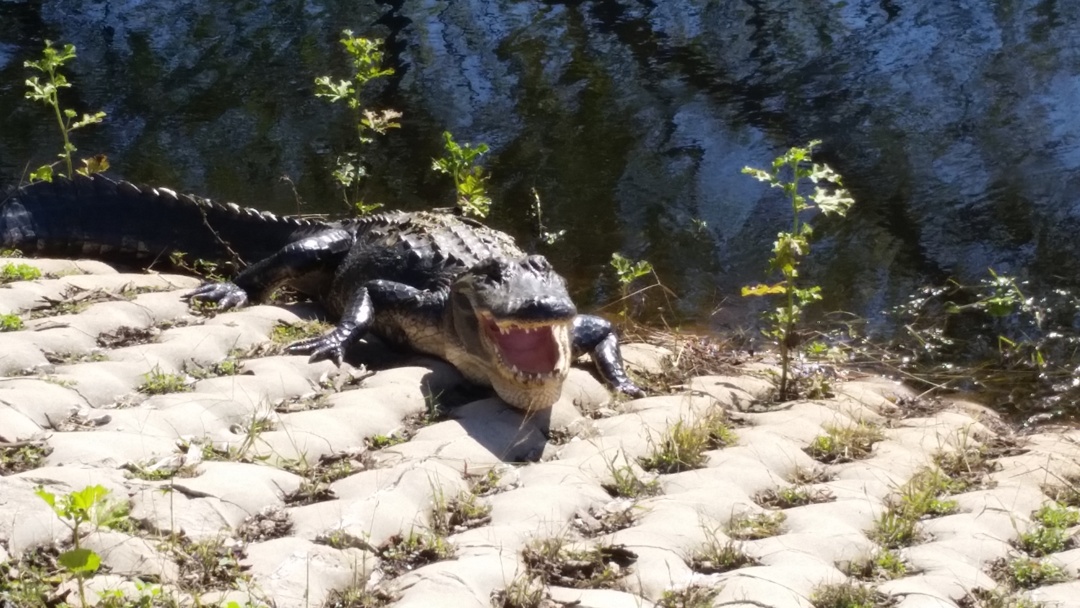 And of course there are American Alligators. These guys were laying out to capture a little sun. They almost look stuffed as they seem motionless. The mouth on the one above stayed open the entire time we were there. I mentioned to the folks with their little dog on a leash that he was just waiting for a puppy to come by.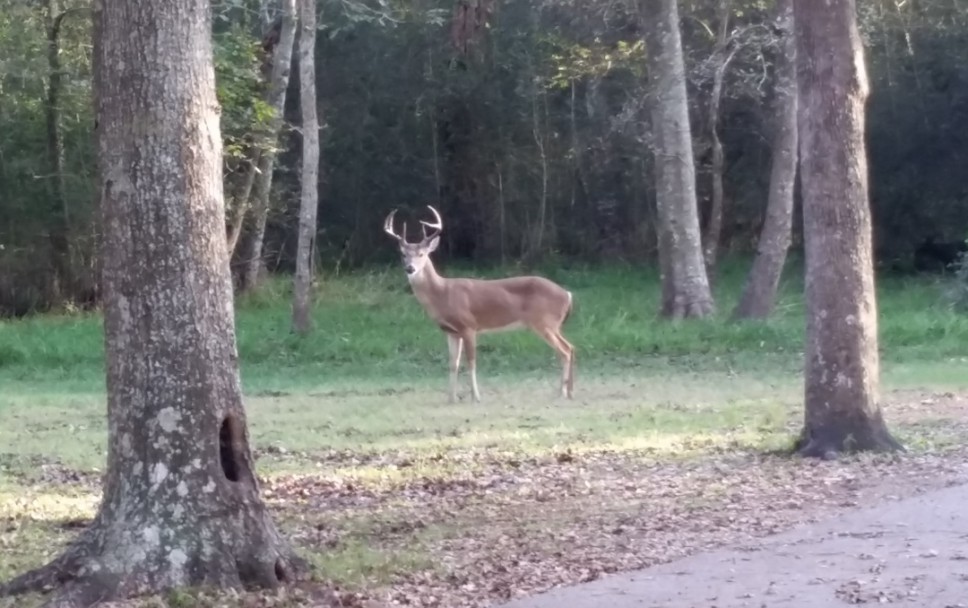 The park is closed for deer hunting the week of November 16. We see lots of whitetail around all the time, including around our site. Mostly does and fawns. This nice buck may not be around after the hunting week. State Parks are open to hunting as only 5 percent of Texas is public land.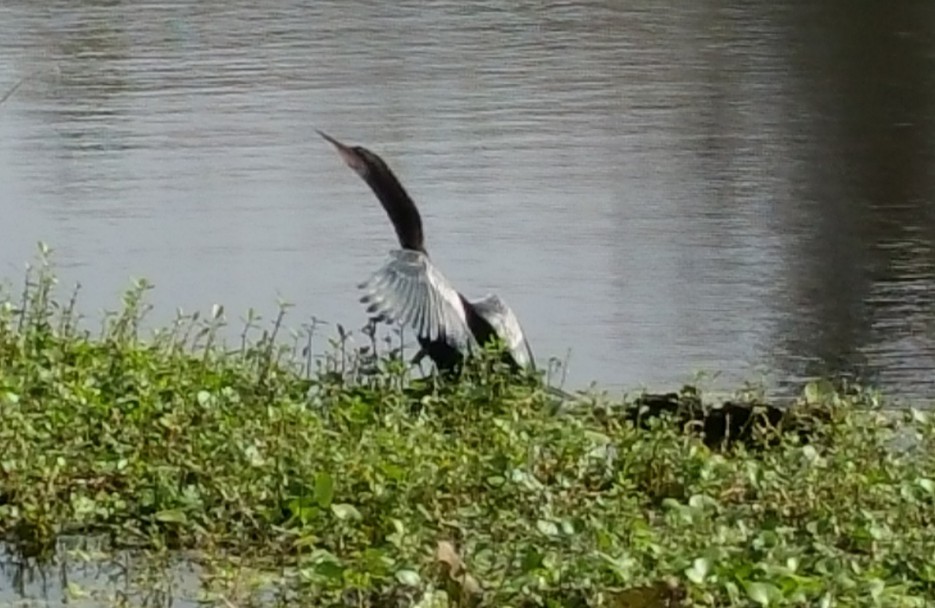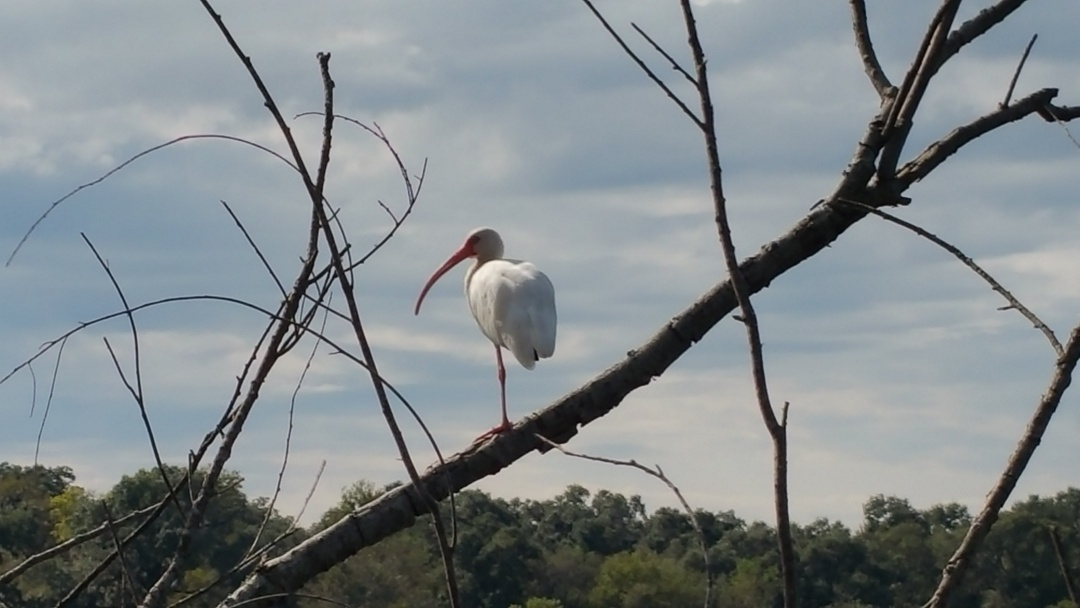 There are a ton of birds. The snake-necked water bird called an Anhinga was so fun to watch has he stretched his neck around. Hilarious actually. The White Ibis are strange looking with their long beaks.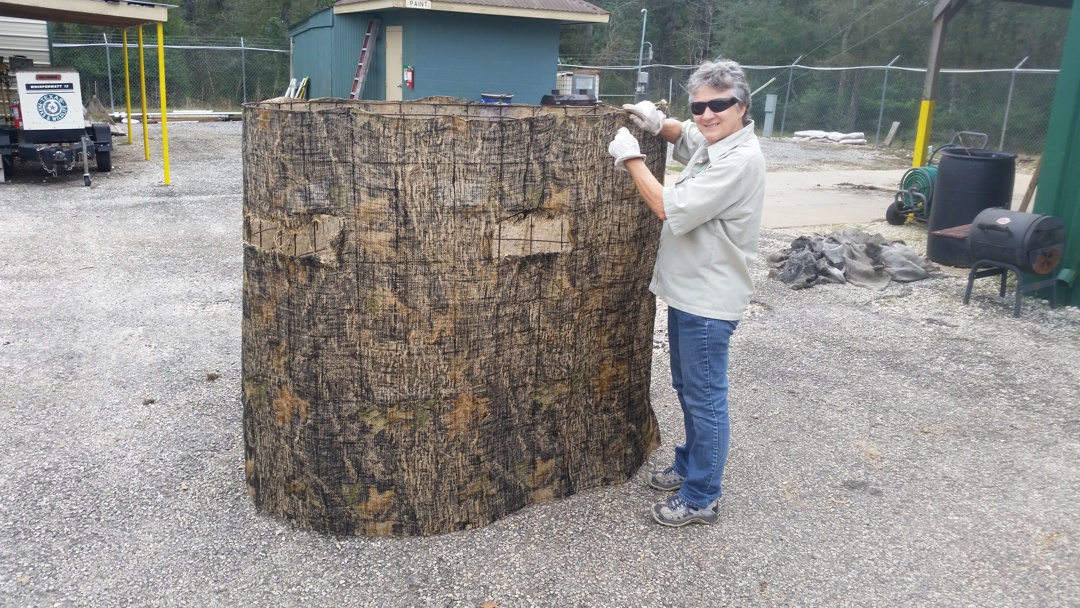 The park allows us to park at no cost with full hook-ups in exchange for some volunteer work around the park. Unlike other locations we've served, this is a large & active park. Close to Houston, it gets more visitors than any other Texas State Park. There are several sites for volunteers. Consequently we're meeting lots of new folks.
Connie helps rig ups a hunter's blind and does a little mowing. Ed is also involved in various projects. Its all interesting and allows us to enjoy the park in depth.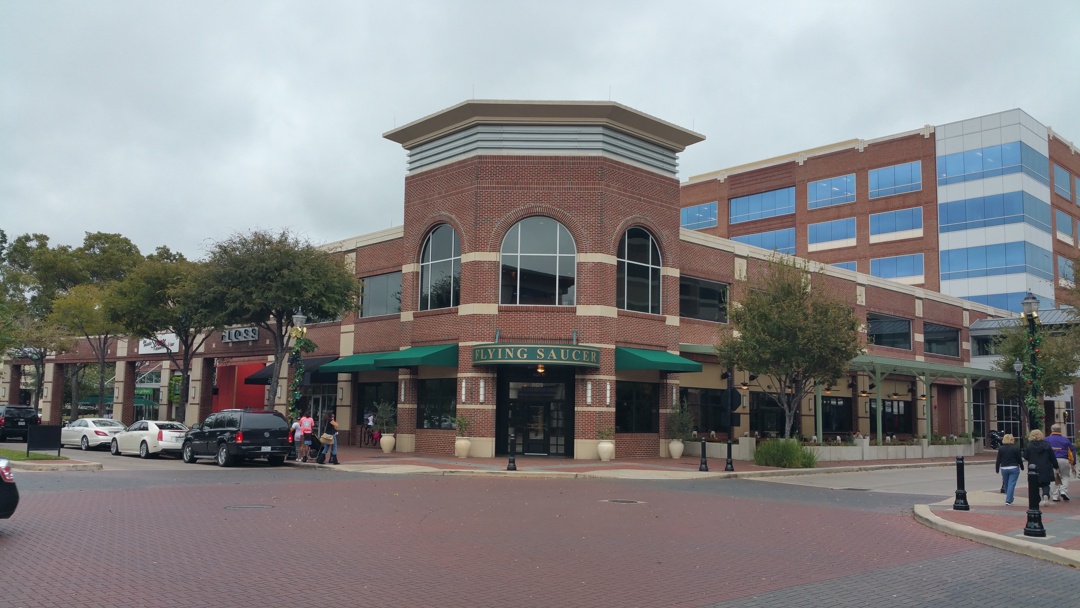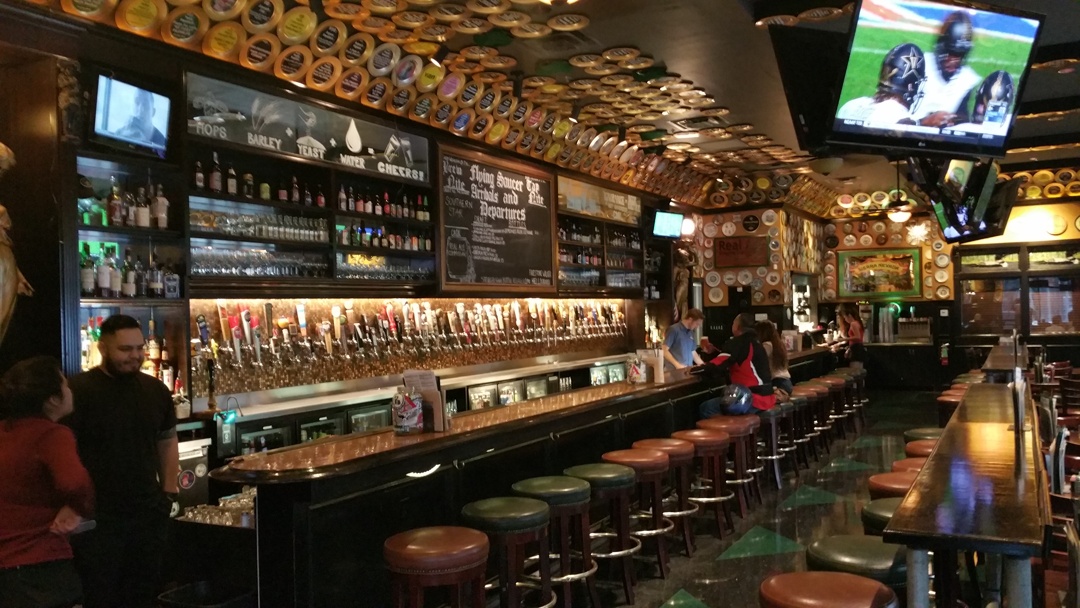 We are about 20 miles from the nearest major shopping in Rosenberg and Richmond. Sugar Land and Missouri City are a little further down the highway. We stopped at the Flying Saucer Beer Emporium with friends, and co-hosts, Cliff and Cyndy Mills for lunch and a beer…or wine…or root beer for Cliff.
(Visited 424 times, 1 visits today)