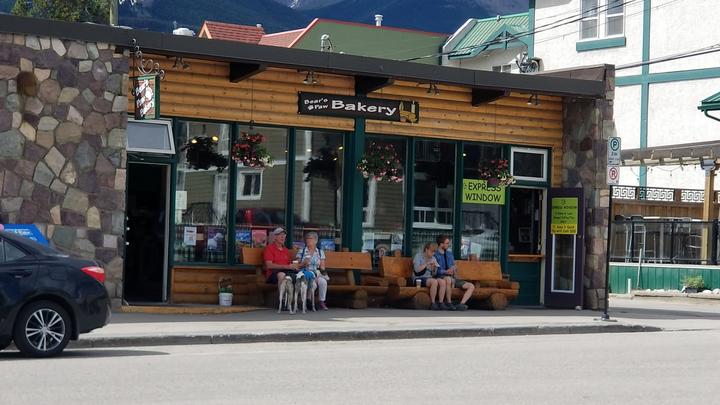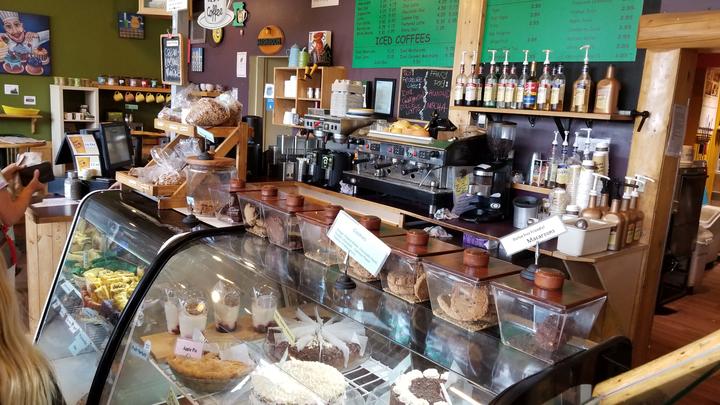 Sunday July 8, 2018. We decided we'd spend our day by driving Maligne Road to Maligne Lake, about 25 miles up the Maligne River. Guess it was a Maligned day. But first…we stopped by the Bear's Claw bakery and Coffee shop in Jasper to get a cup of coffer for the trip. Yeah right…couldn't resist the strawberry/Rhubarb muffin, so we split one. Gotta watch the intake you know.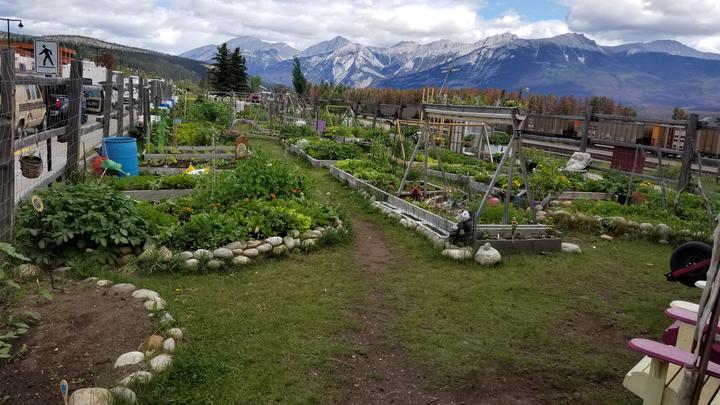 We were taken by the Jasper Community Garden across the street from the bakery and on the street where we parked. Nice job Jasperites.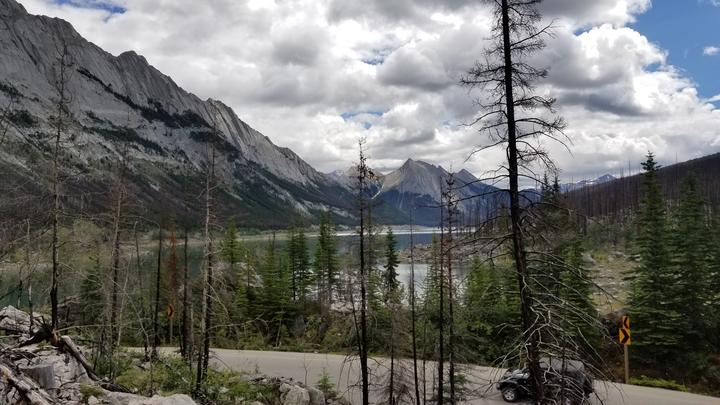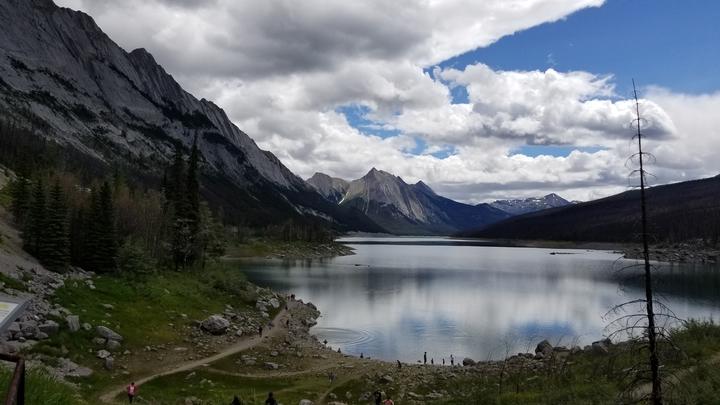 Just like driving CA93A Saturday , we were again taken in by the majestic views. This is Medicine Lake, about half way to Maligne Lake. The lower landscape still show a lot of burned area from a large 2015 wildfire. Idiot Ed climbed up on the rocks shown in the first picture to get a better view for the Medicine Lake picture. He got black char on his clothes from the climb, but got the picture. After driving on around the bend, there was a pullout for a much better view!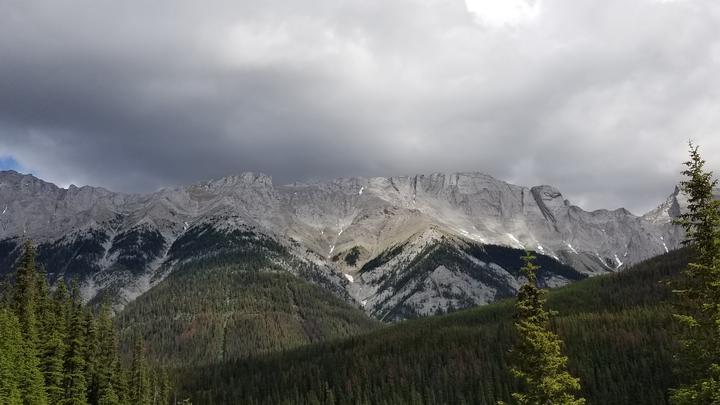 Difficult to tell the majesty and depth of the mountains with a cell camera, or probably any camera, but from the road, this rocky peak was impressive. Ed nicknamed it Mt Rushmore Wannabe as it looked perfect for the faces of historical Canadian forefathers, waiting to be carved into the granite.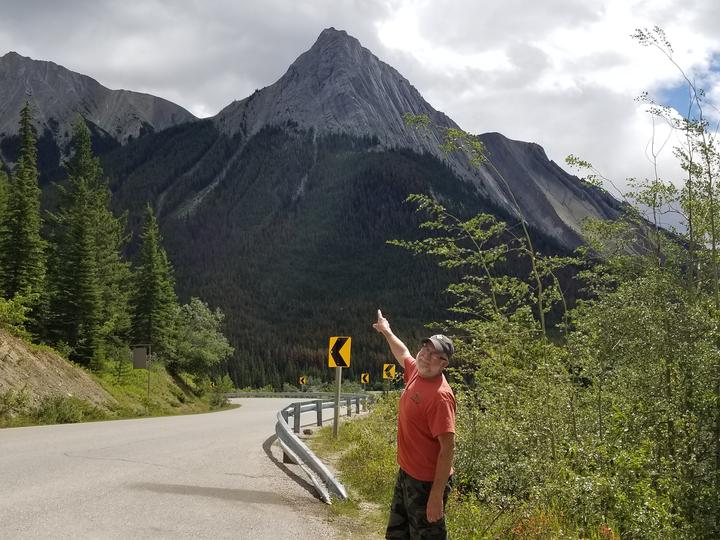 Again, can't really tell how dramatically steep this mount looked from where Ed is standing, pointing, no…I won't be climbing this one.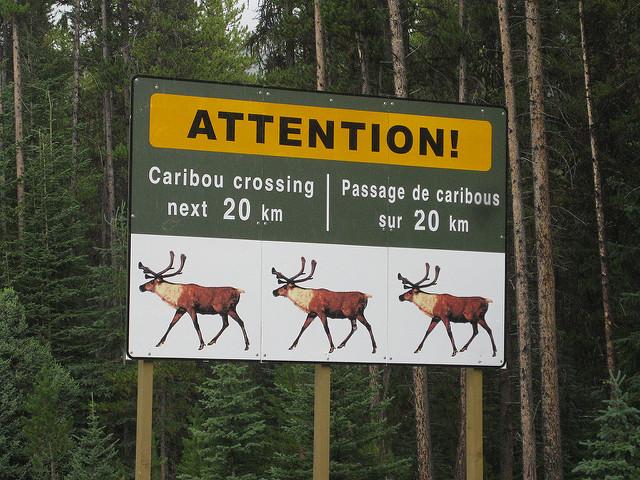 We saw three Caribou on the drive to the lake. They stood very still. Surprised that caribou can be spotted so far south.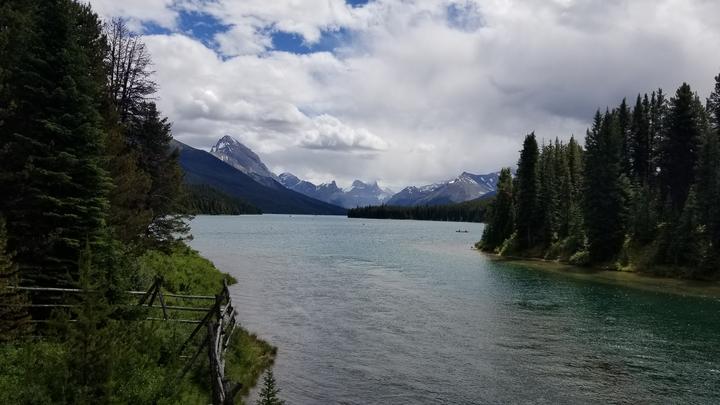 Made it to Maligne Lake. Three parking lots and spaces all along the road were taken and the area was swarming with site seers. We stopped long enough to get this picture.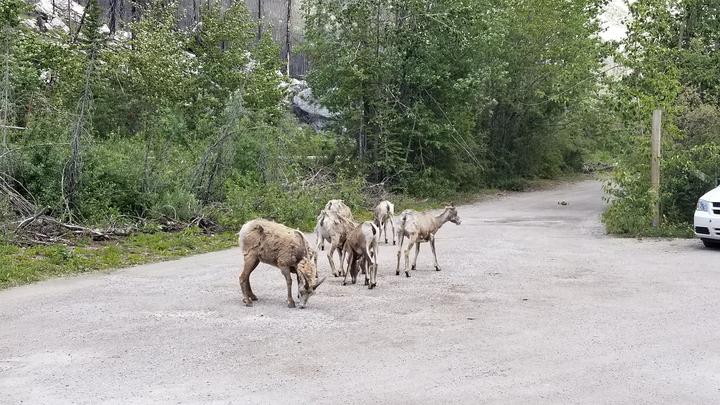 We stopped on the way back at this pullout because it had a toilet. Found this group of bighorn sheep strolling around, oblivious to all the cars pulling in. They were quite straggly. None of them had a full rack.
(Visited 95 times, 1 visits today)