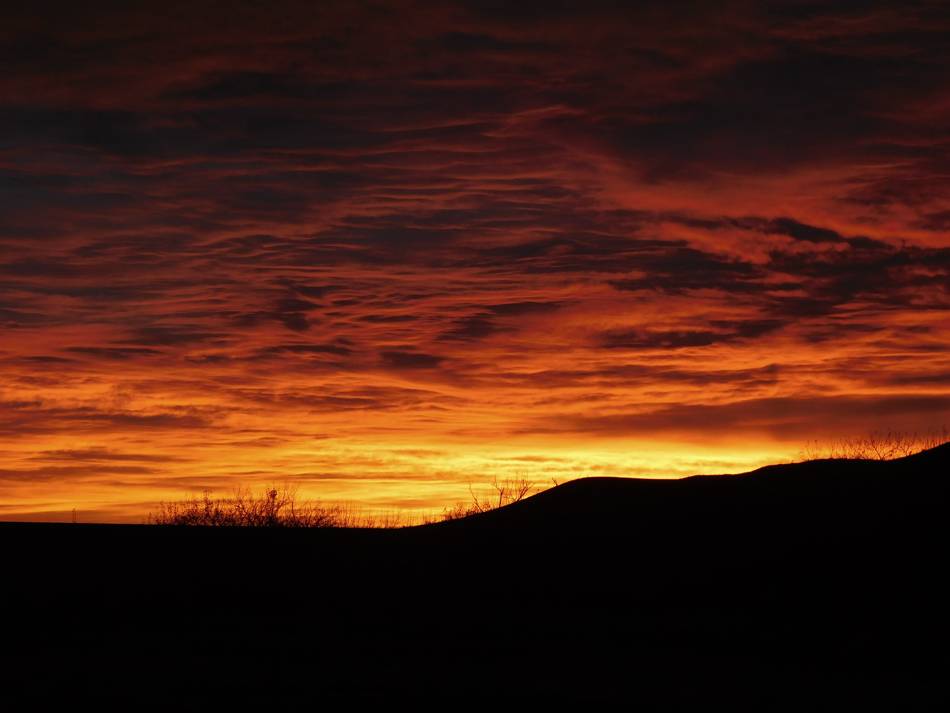 Thursday, October 26, 2017: Beautiful sunrise this morning here at Bear Creek Lake Indian Paintbrush Campground. A peaceful 50° degrees. But flakes of snow and dropping temps this afternoon. It was 84° yesterday at this time (4pm) and 34° today. Supposed to get down to 18° tonight. Maybe we're leaving a day late? Will pull out first thing in the morning, but only as far at Colorado Springs. Two more volleyball games Friday, then we'll continue on south Saturday. Halloween with Ed's sister Alice and family in Texas, then on to our Winter headquarters in Mesa, AZ. Refer to our winter temp address in the margin.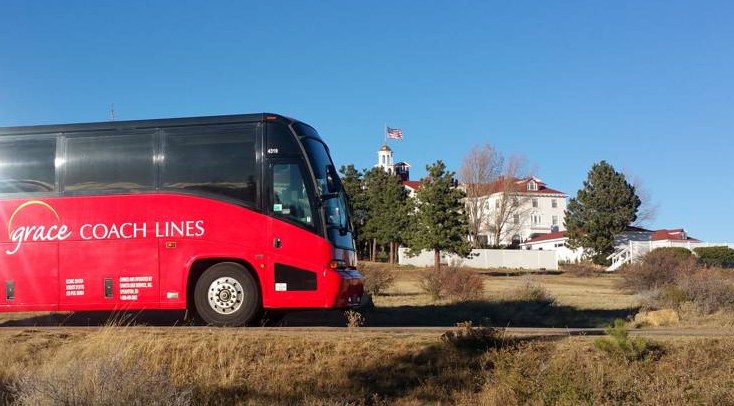 We attended many Lakewood High School Volleyball games during our stay here. Ed drove a few times for Grace Coach Lines, including Kari's bus Clifford to the Stanley Hotel in Estes Park. Pays the rent he says.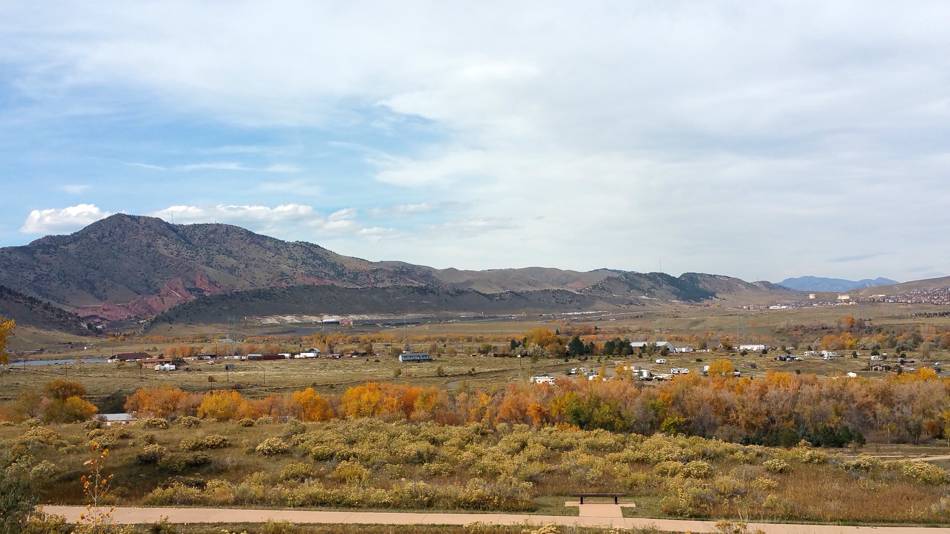 Any shopping from our space at Bear Creek is quite a drive, but a pleasant bike ride up…up…up…up to Home Depot on a concrete path. Ed rode it 2-3 times. There is quite a view of the area once reaching the top of the ridge. Zoom in enough, you can find our trailer. Red Rocks Amphitheater in the background, as well as Bandimere Speedway.
(Visited 75 times, 1 visits today)