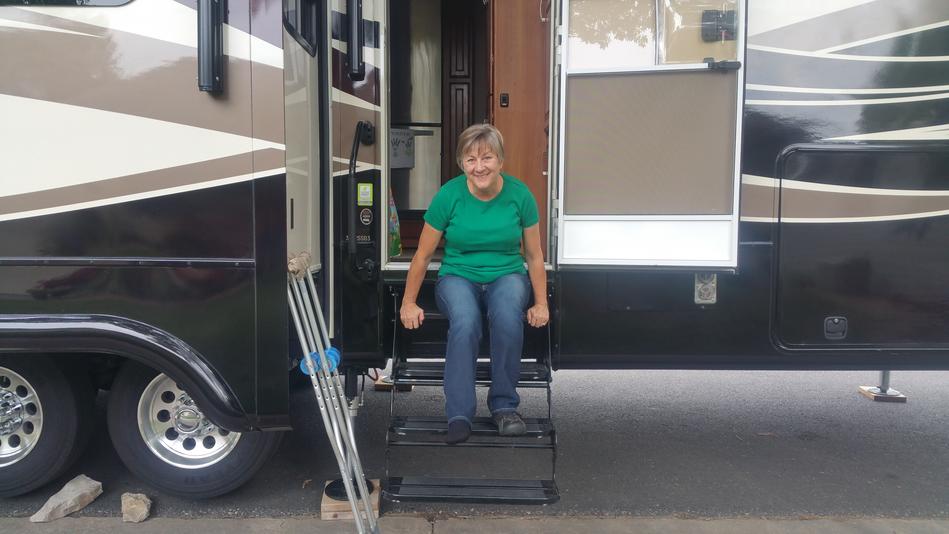 Connie's ankle continues to heal well. She started her physical therapy and has several exercises she can do to help in her recovery. In the mean time, she's got a new way to get up and down stairs or steps.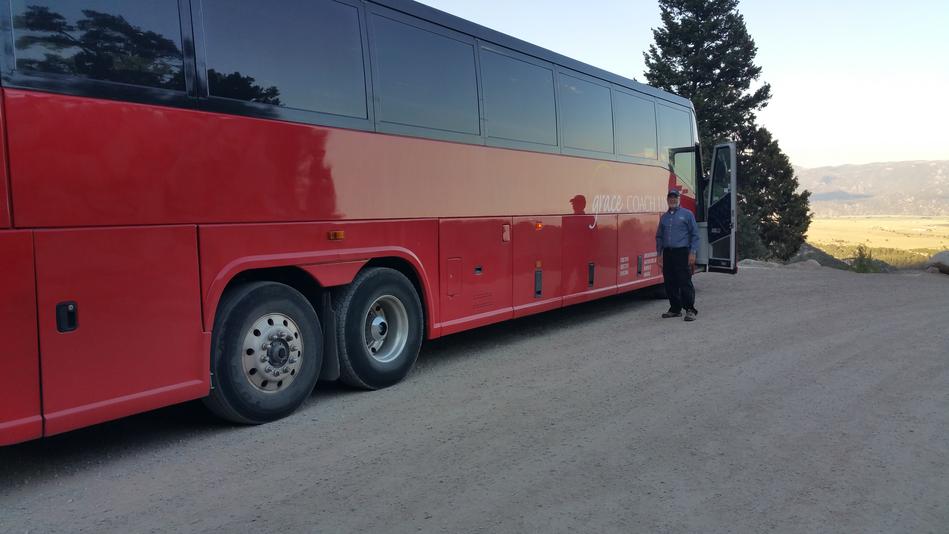 Ed is able to pick up charter work now and then when we stay around Loveland. This red bus, known as Clifford (like the dog) is special because daughter Kari invested in it's purchase, helping Grace Coach Lines secure several tours. She loved talking about "her bus." Ed drove it to Frontier Ranch near Buena Vista and transported a North Carolina Young Life group to the Denver Airport.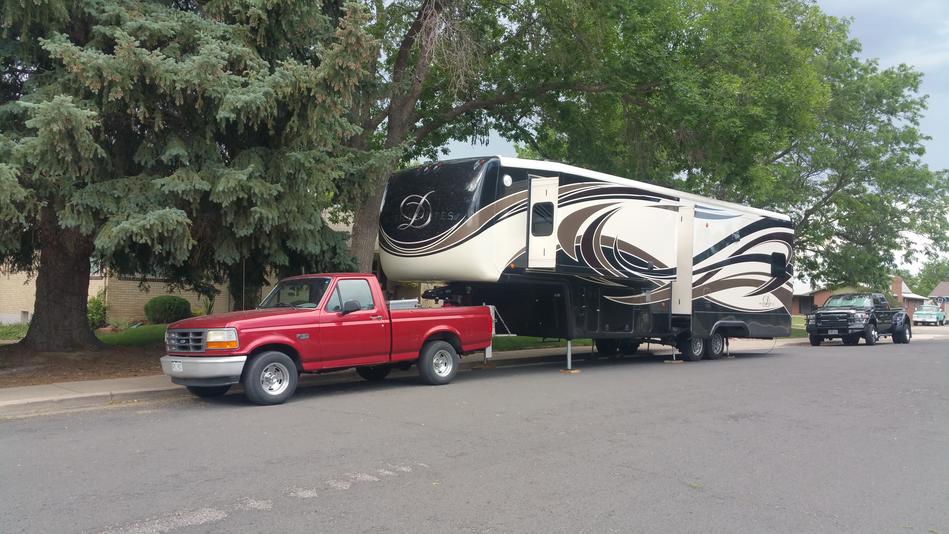 The lil' Red Truck that Could…or thought it could. Cheri has nephew Marshall's F150 in Loveland and we use it a little to avoid taking Big Blackie. Lots easier to get around. But it's not quite up do pulling our 10 ton DRV. Big Blackie waits nearby just to rescue lil' Red when needed.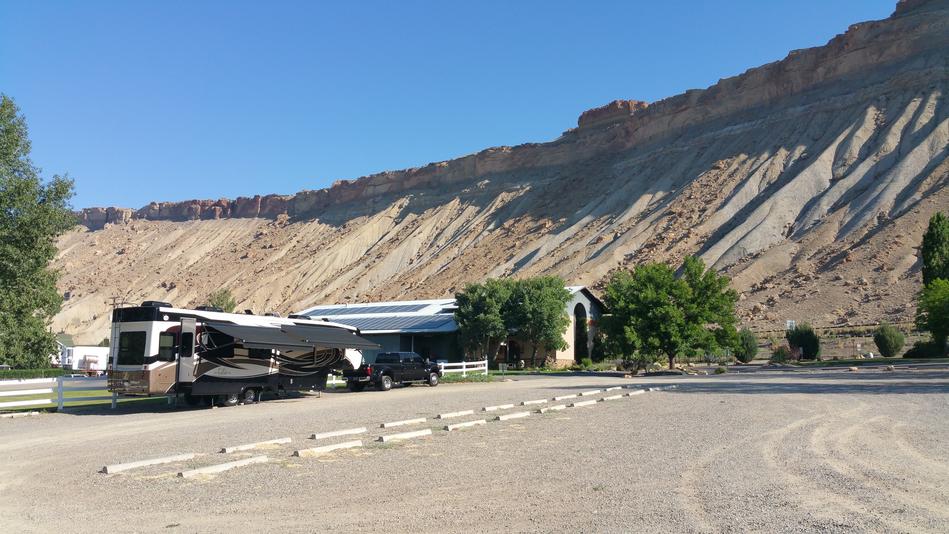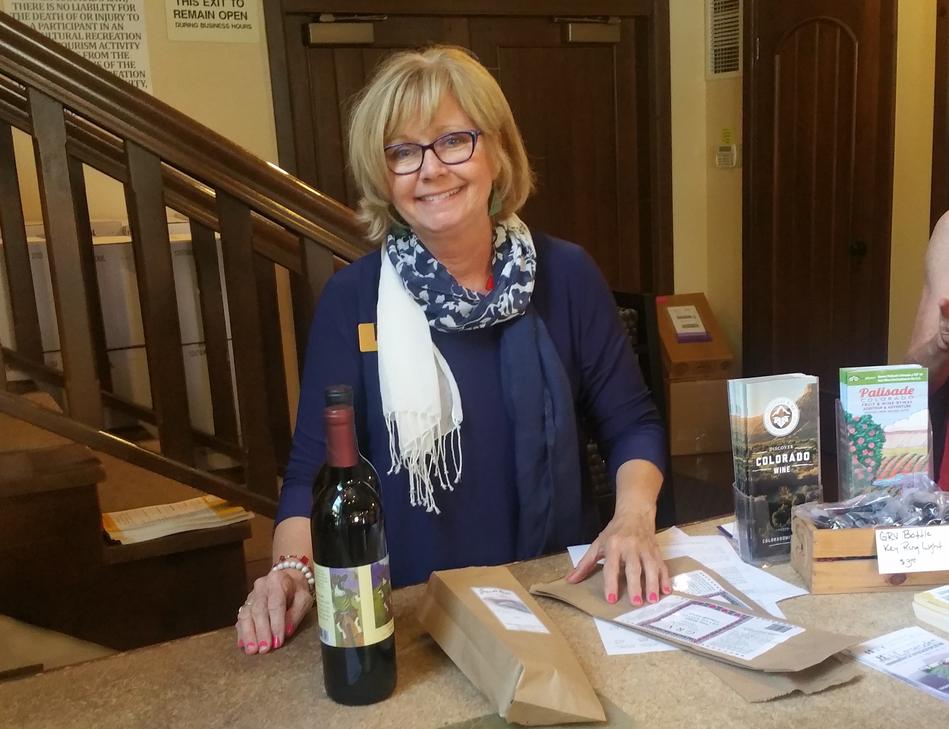 Missing our summer travel plans to Michigan, Canada, and Maine, we felt we'd like to get away for at least a short trip around Colorado. So we gathered up Connie's stroller/scooter and crutches and headed to the Western Slope…and the heat! Harvest Hosts generally provides a wonderful opportunity to park at a winery for free while enjoying the area. Grand River Vineyards in Palisade didn't disappoint and were very gracious. Suzy here, along with the rest of the staff made us feel very welcome. After enjoying their free tasting, we wound up purchasing 3 bottles of wine. Parked with no hookups and 100° heat, it was all we could do to manage. Thanks to our fans.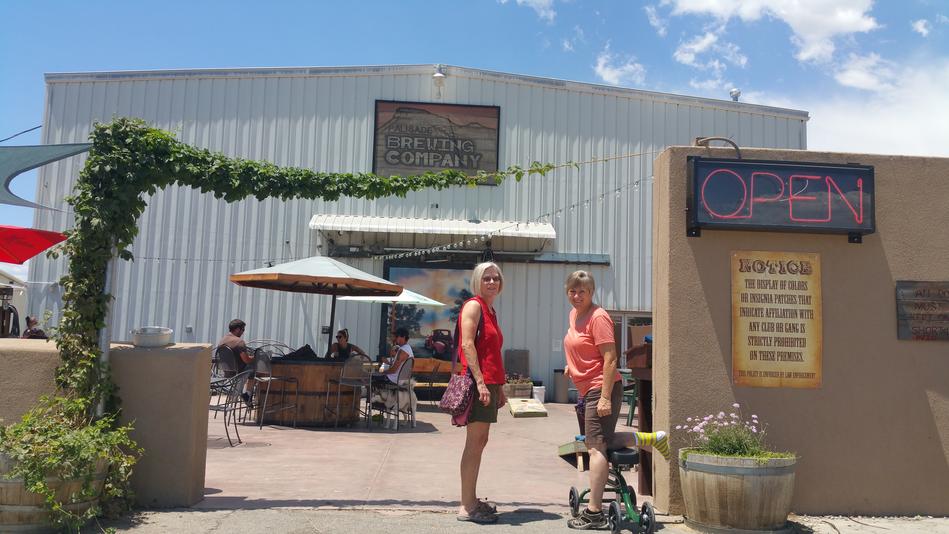 Old friends from Montana came to the rescue! Picked us up soon after our Palisade arrival, then off to the Palisade Brewery where they enjoyed a Dirty Hippie Wheat, and we both had an Off Belay IPA. After a brief tour around Grand Junction, Jim and Connee took us to Kannah Creek Brewery for more refreshments and dinner…supper if your Roland and Susan. By the time we got home, temps were tolerable. Thanks Jim and Connee!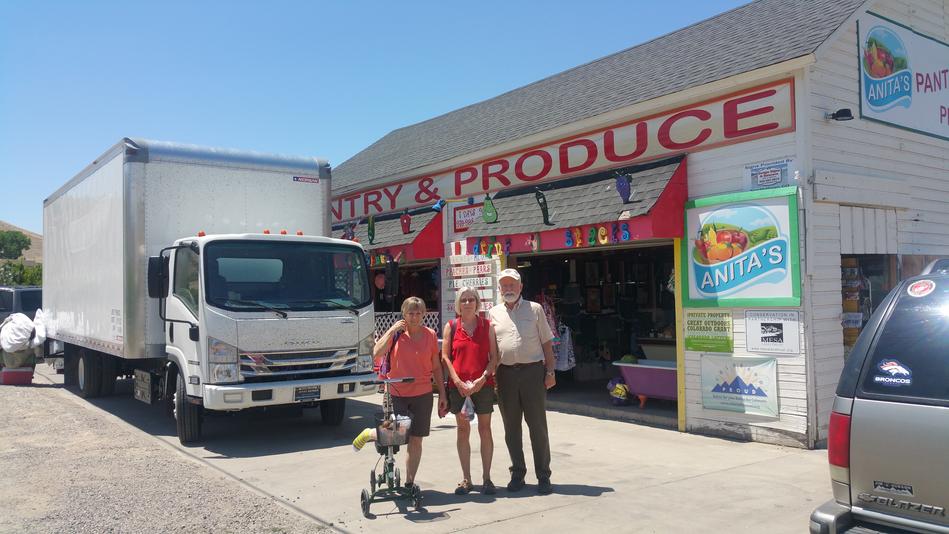 The Moffatts came to the rescue again on Tuesday July 4th and we were grateful again to not only spend awesome time with them, but to see and learn much more about Palisade, Grand Junction and Fruita. We drove around peach & cherry orchards, grand tour around Fruita, and stopped at Anita's Fruit Stand, and a few wineries. Many places were closed due to the 4th.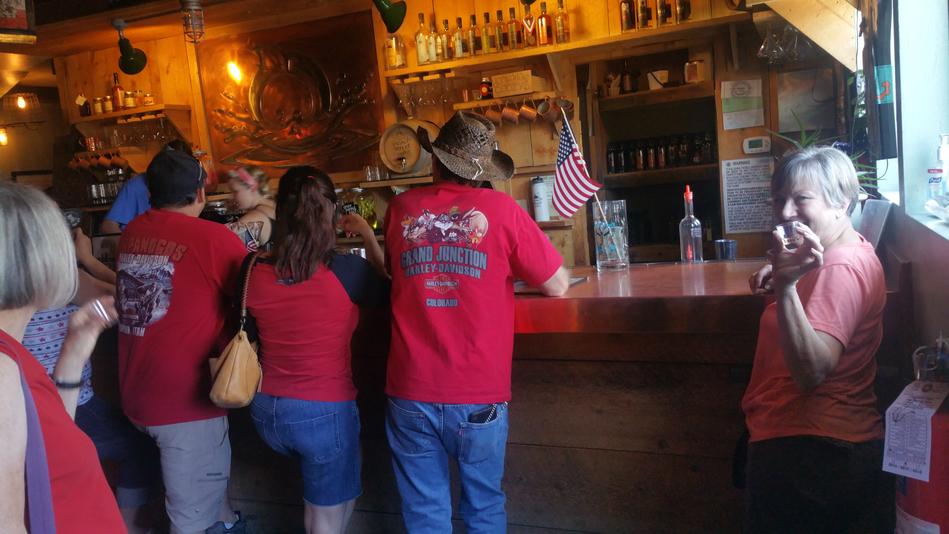 One last watering hole stop before heading over to the Moffatts for dinner. Surprised to find Peach Street Distillers in Palisade. Connie and Connee had to squeeze in to taste 3 of their liquors. The liked the third one, but not enough to purchase a $68 bottle.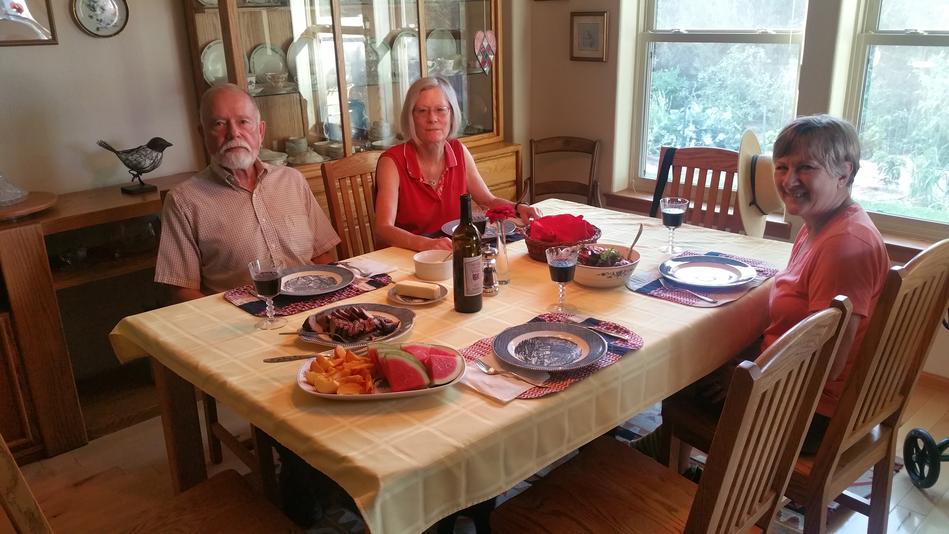 Lastly, we were invited for a delicious BBQ pork tenderloin dinner at the Moffatts. Very nice evening. We drug out our visit until 9pm, but our trailer was still very warm…well hot…when we returned. It did cool down some a little later and we managed to get a good night sleep. Now, on to Ridgeway State Park Wednesday July 5, 2017.
(Visited 73 times, 1 visits today)