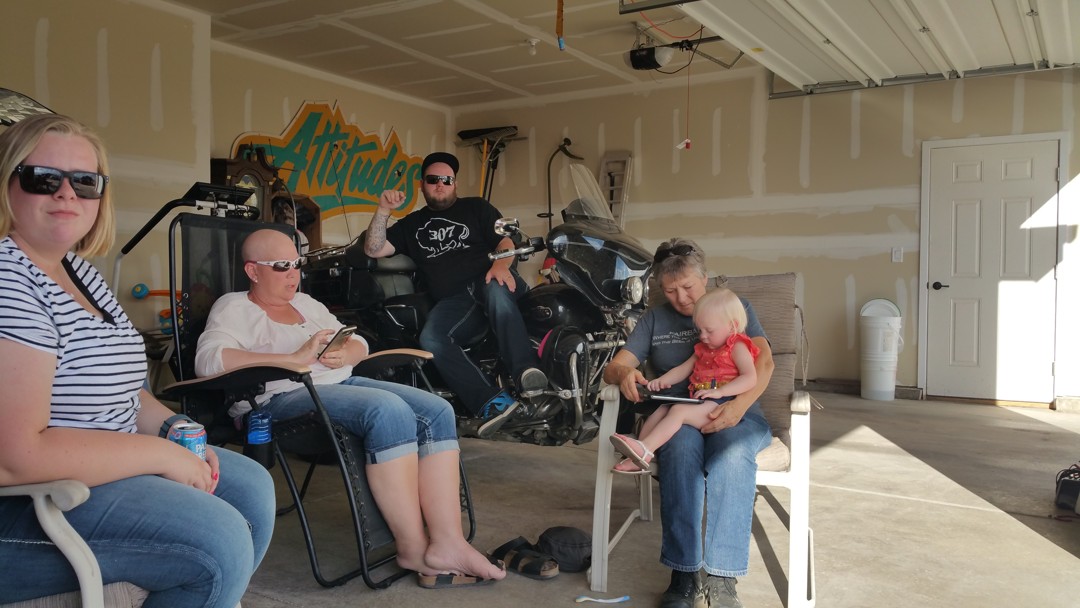 Arrived at Son Shelby's home in Gillette, WY about 5pm on Thursday September 3rd. Found the family connection waiting for us, lounging in their favorite place…the garage. Pictured are granddaughter Brittani, daughter Kari, grandson in-law Garth Phelps, Connie and great granddaughter Blakelee.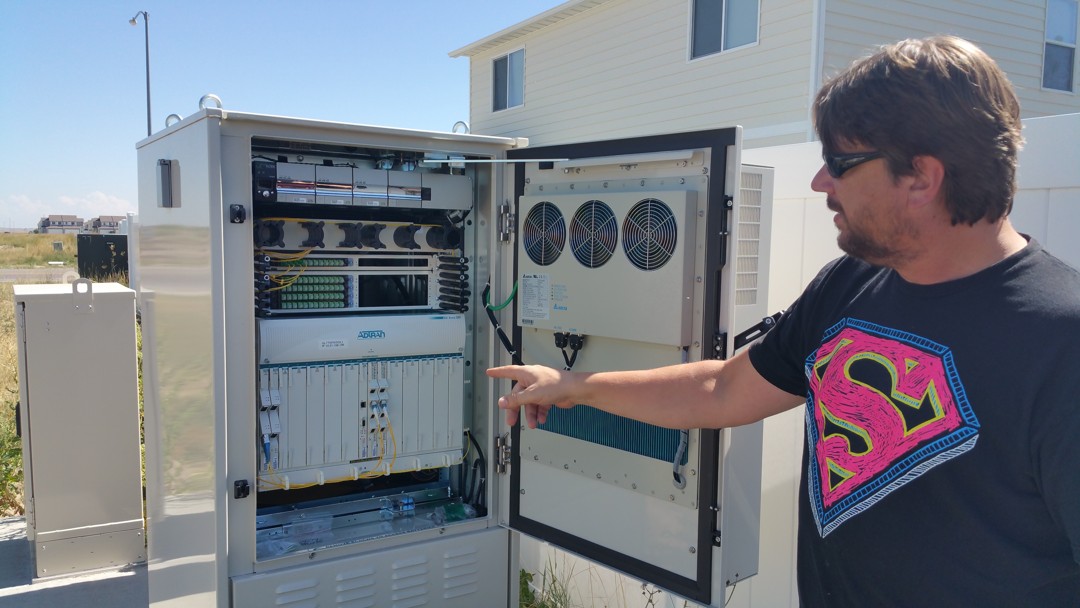 Shelby is the outside plant engineer for Century Link in Gillette and a lot of northern Wyoming. Here he shows us a recently installed fiber crossbox that he engineered for a new subdivision. Lots of changes since dad's similar work using "icky-pic" cable. Amazing how these tiny fibers, about the size of a #2 pencil lead, can carry so much data; soon to have 1Gb speed!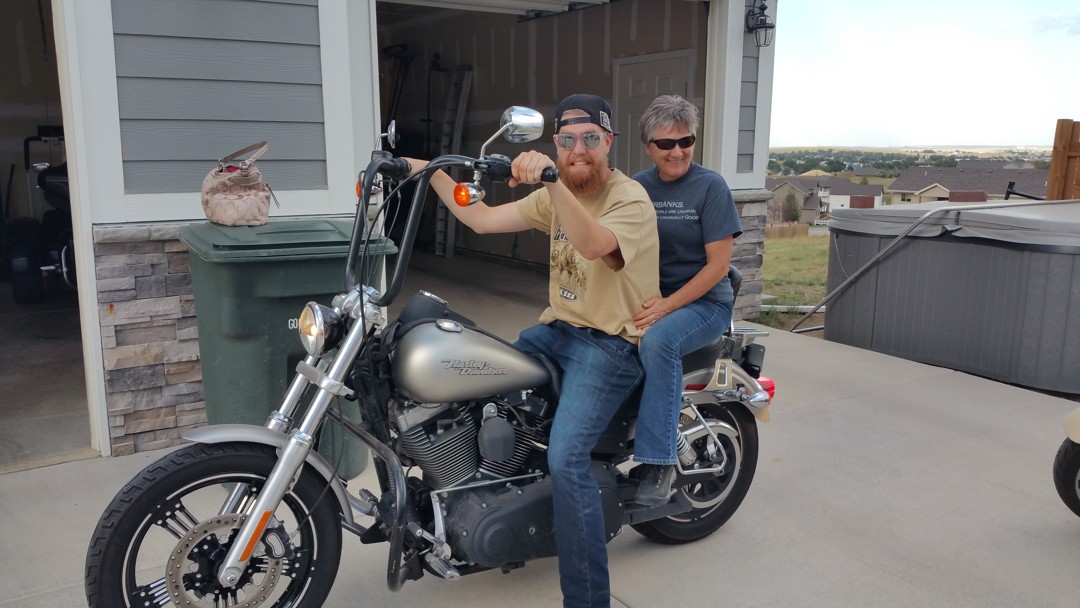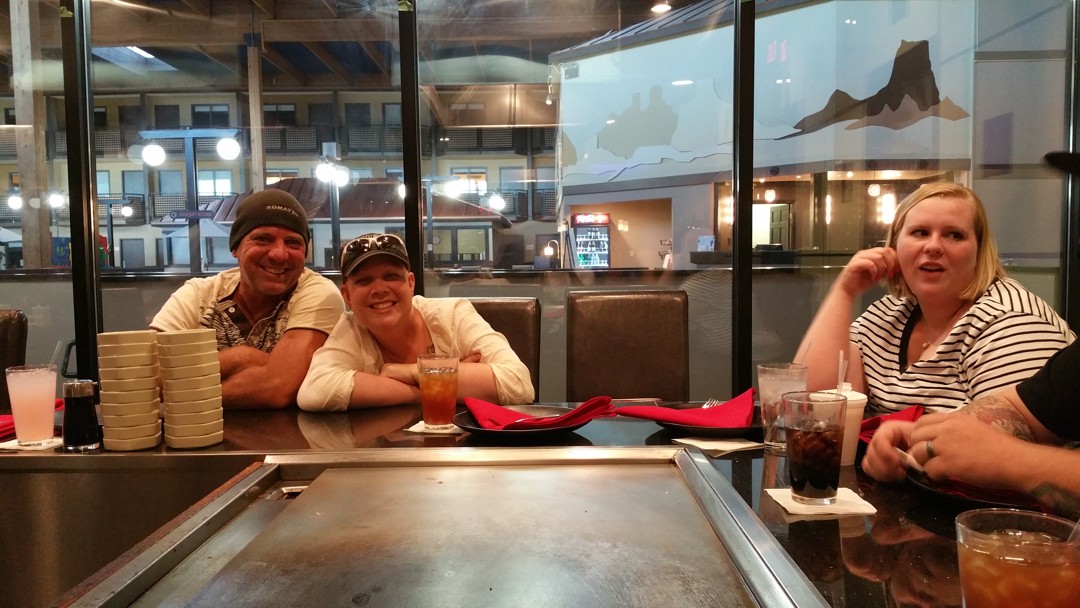 We joined the family at a Japanese Hibachi grill for dinner one night. Connie bummed a ride with grandson on his Harley. Harley's are everywhere around Gillette. Pictured are son-in-law Edward Wales, daughter Kari Wales, and granddaughter Brittani Phelps.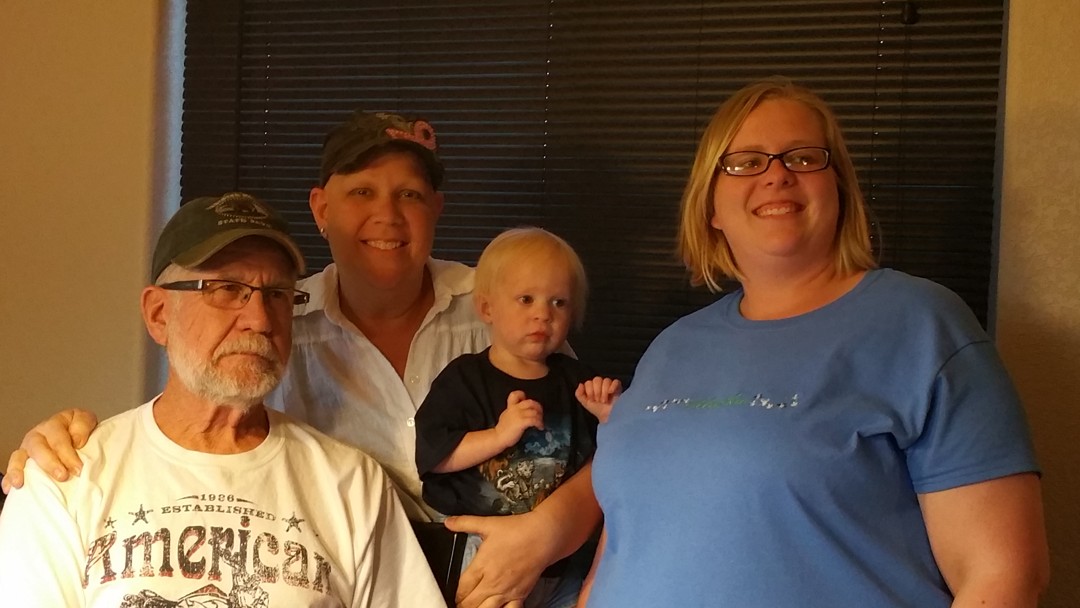 Four generations here. Daughter Kari, great granddaughter Blakelee, and granddaughter Brittani. The grumpy guy is Ed.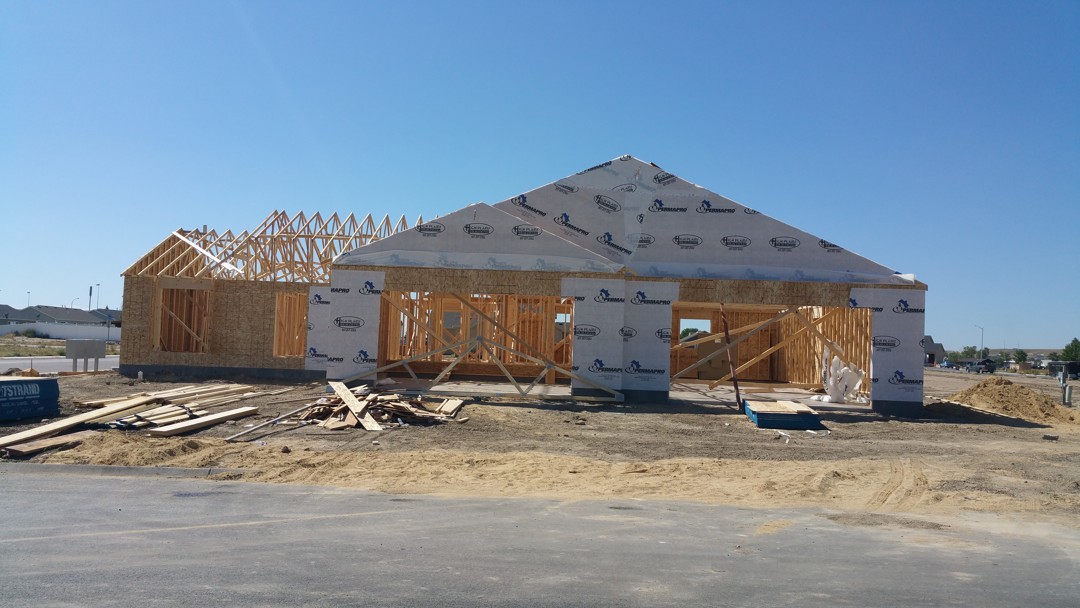 Kari and Edward are VERY excited about their new home under construction. Note the 6 car garage. It will double as their lounging area. It even has toilet facilities. And they were thoughtful enough to allow us room on the side for our new 5th wheel with a 50amp hookup. Still wondering how to get a sewer connection, but there is a free dump station in the city park a couple blocks away.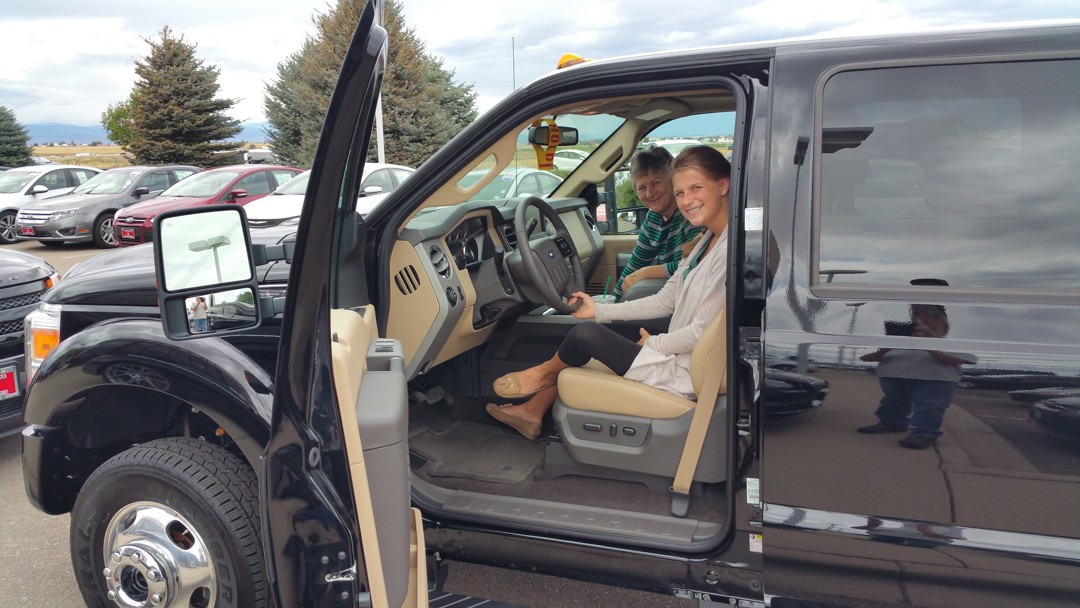 Left Gillette on Sunday, September 2 and was greeted enthusiastically by Connie's sister Cheri. Cheri is single and lives in an awesome large brick home in Loveland, Colorado. We have claimed ownership to her recently remodeled downstairs bedroom and bath. A real home away from home…which we don't have at the moment.
Finally! Got out to Interstate Ford on Labor day to pick up our new F350 dually with 5 miles on the odometer! Granddaughter Faith went with us and appears to have gone to the dark side here, abandoning her tie to the Chevy loyalty she shares (shared?) with mom & Tim in Lakewood.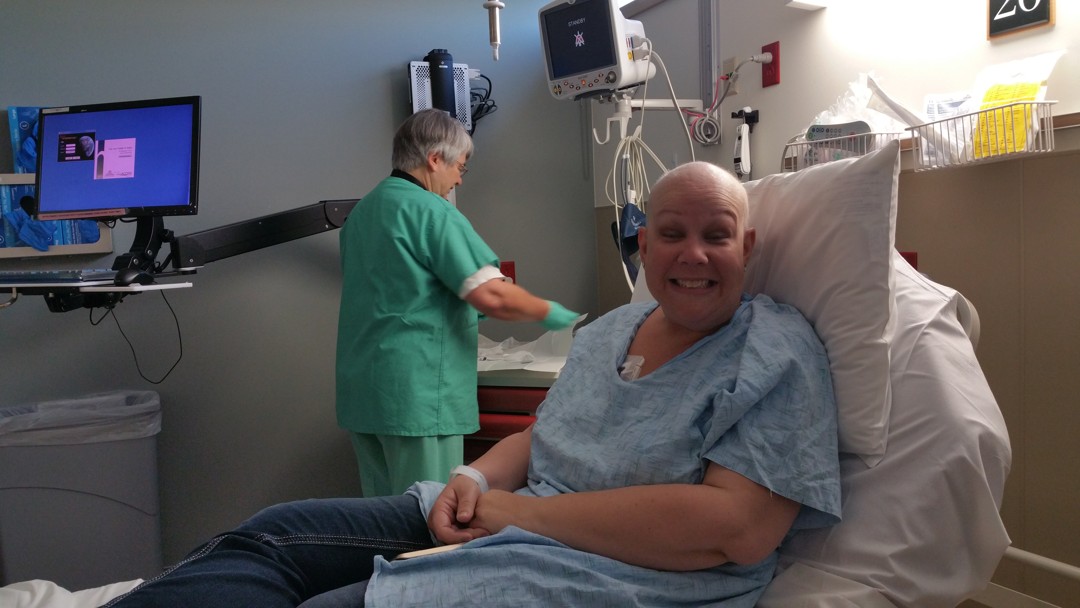 Daughter Kari, and friend Michele, came to Cheri's from Gillette on Thursday, September 17. On Friday, the four of us drove to University of Colorado Anschutz Medical Campus in Aurora for Kari's liver biopsy. An incredible campus! Kari carries her battle with cancer quite courageously. Here she is in pre-op. Knowing the biopsy is an invasive procedure, she continues to maintain her good humor.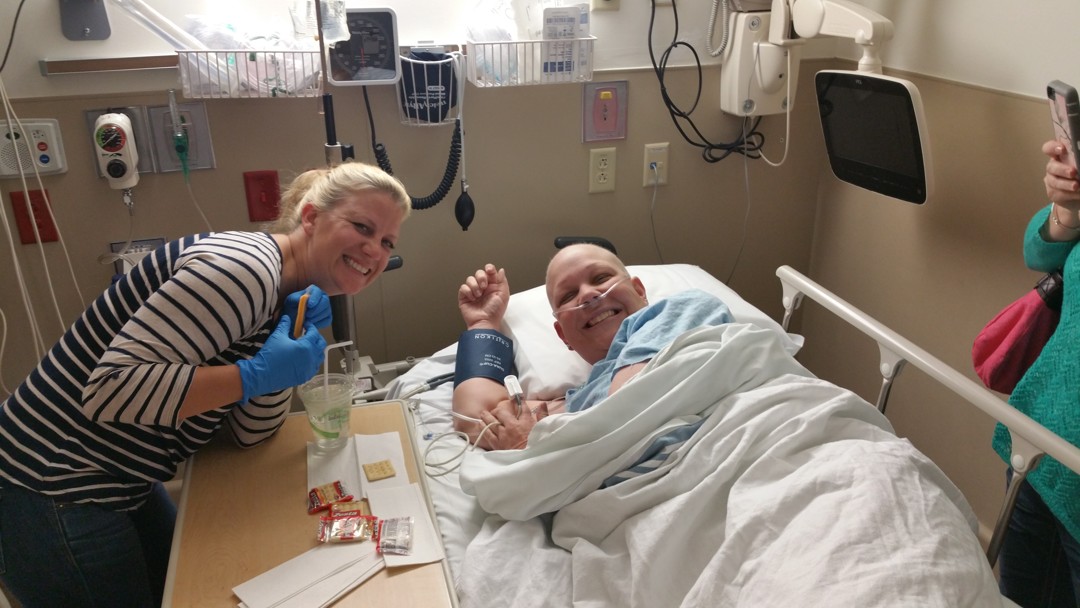 Here she is in post-op with daughter Shannon doing a good job of trying to cheer her up a bit. The biopsy procedure went well, but Kari did have a tough time coming down off the anesthesia and pain medication, especially riding in the car back to Loveland.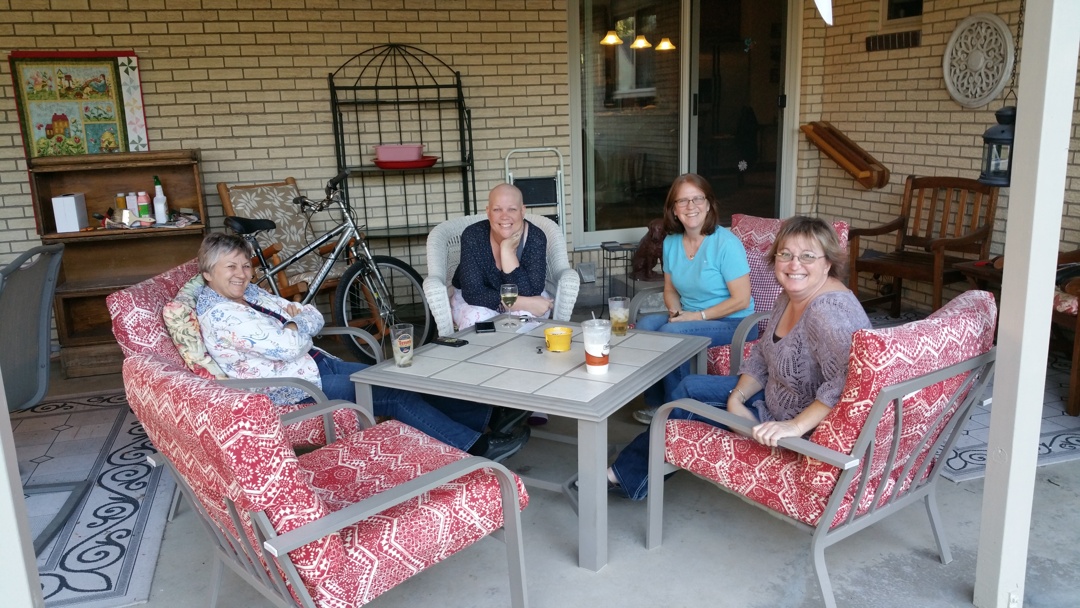 Still hurting a bit on Saturday, Kari did find enough steam to venture off to Lyons to check out a new quilt/fabric store. It was good therapy for her. Later, we took time to relax on Cheri's patio. Don't want to miss Happy Hour you know. Later is pop corn and movie. Just trying to get back to normal. Pictured is Connie, Kari, Cheri, and Michele.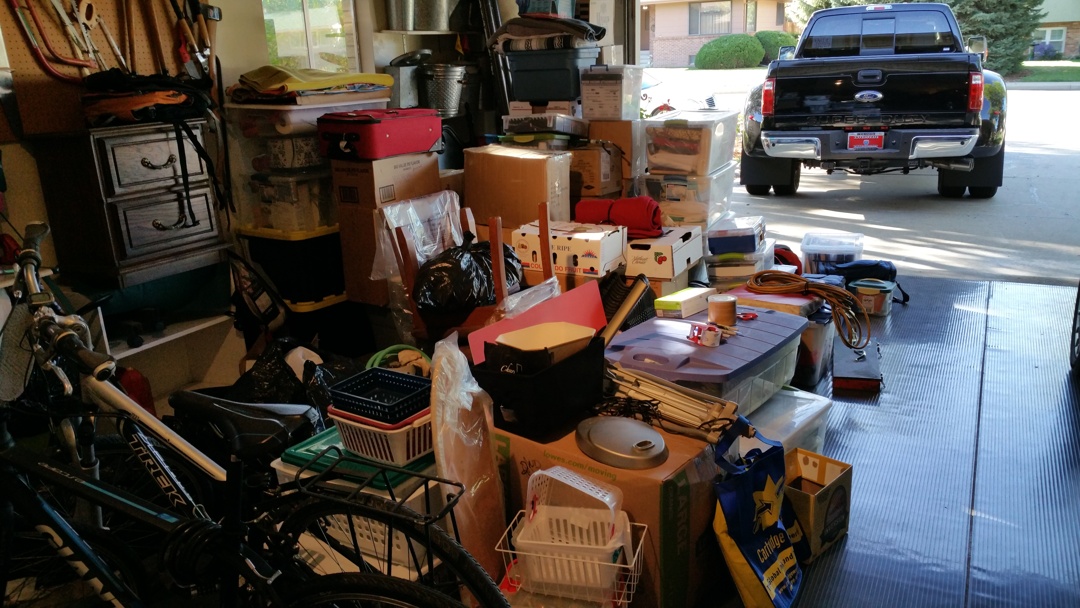 Since being at Cheri's, we've gone through and thinned much of what we had stored in her shed, along with all we had from the Airsteam; then began staging all that we want to take along to Rolling Retreats in Elk City, Oklahoma to move in to our new 5th wheel trailer. We'll rent a 5×8 Uhaul, hoping we can get it all the stuff crammed in, ready to head out Monday, September 28.
(Visited 230 times, 1 visits today)