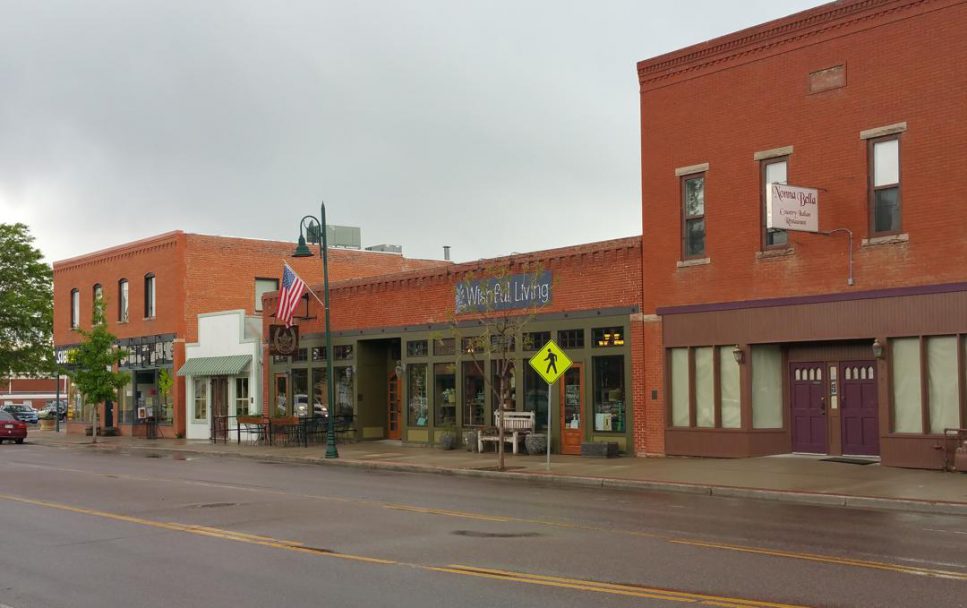 Before leaving Berthoud we took a fun walk around town. Berthoud is a great little town between Longmont and Loveland and boasts TWO breweries! We love City Star and their American IPA. City Star is located just next to the US flag in the picture.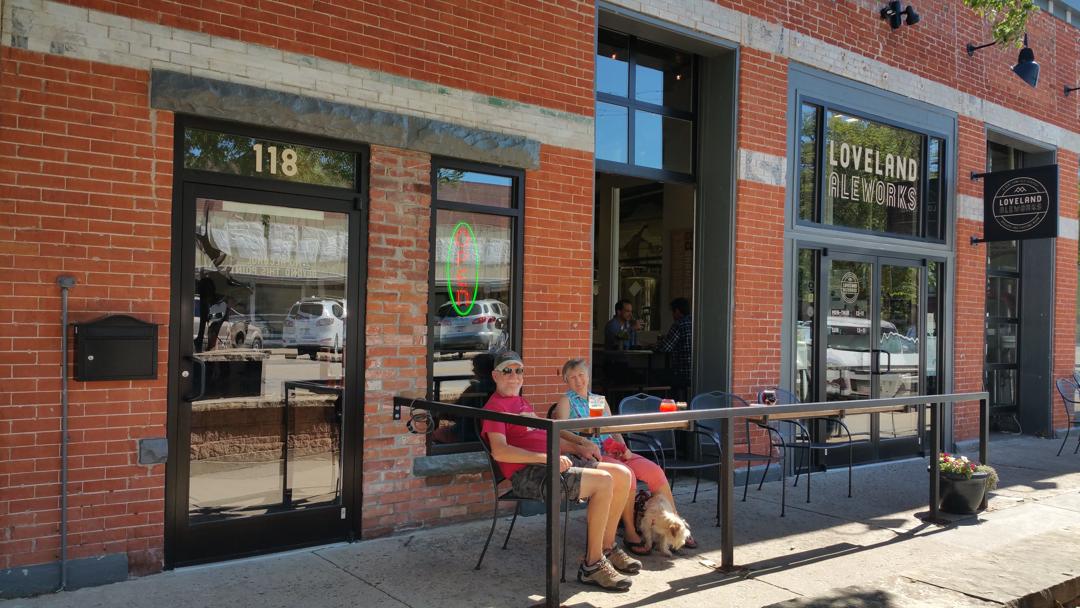 We also had to make one last visit to Aleworks in Loveland. They now include sour brews; an up and coming trend. We're not quite there yet.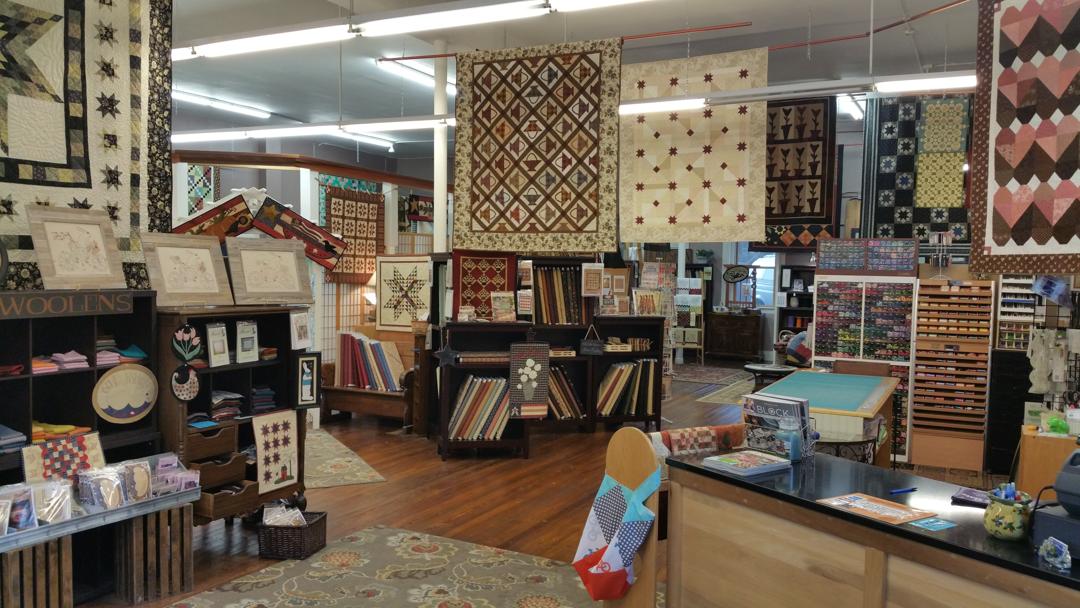 Also had to make a quick stop by Laughing Ladies Quilt store in Berthoud. A quaint place with added charm because its located in one of the Berthoud's older buildings and maintains a rustic appeal.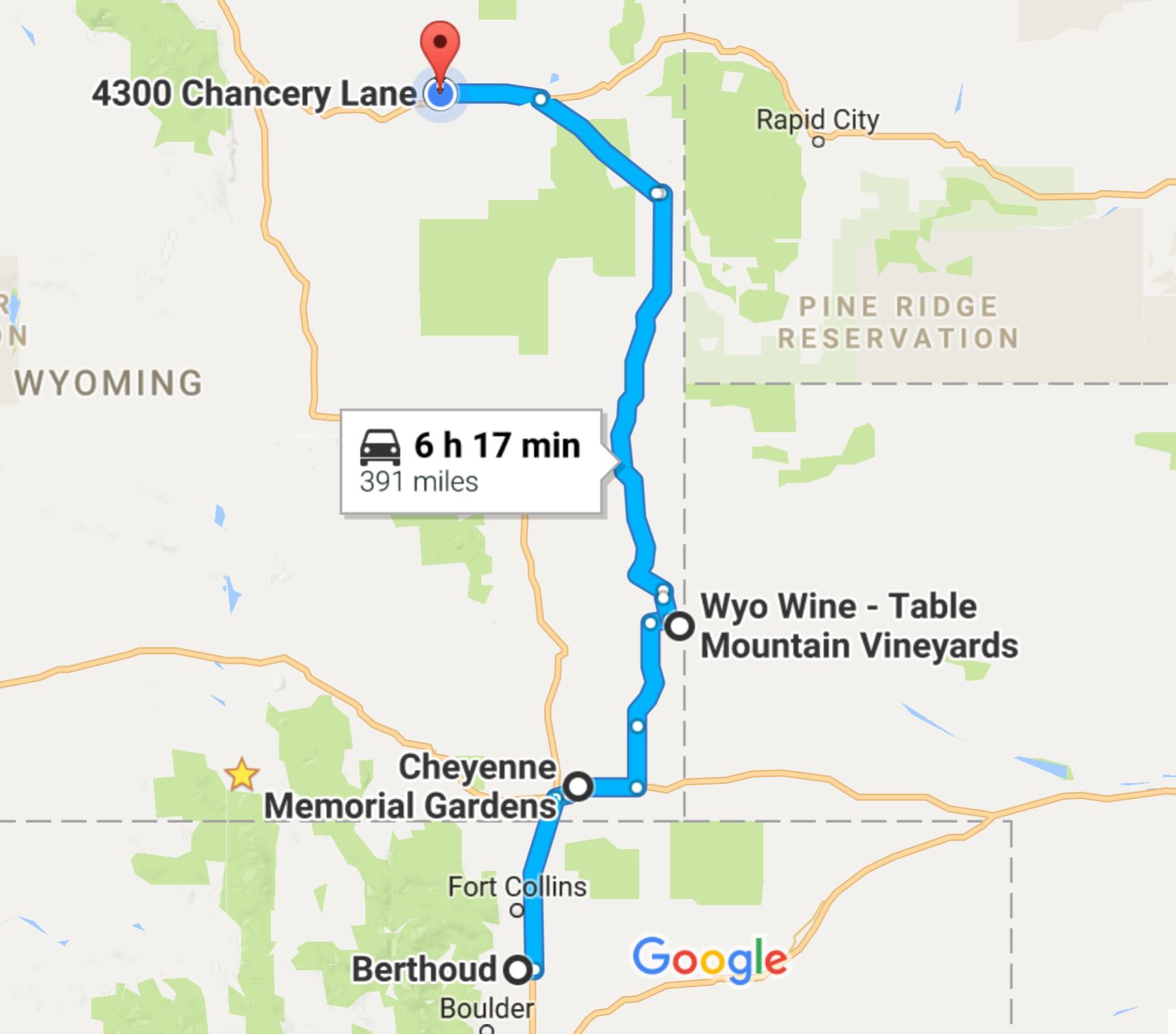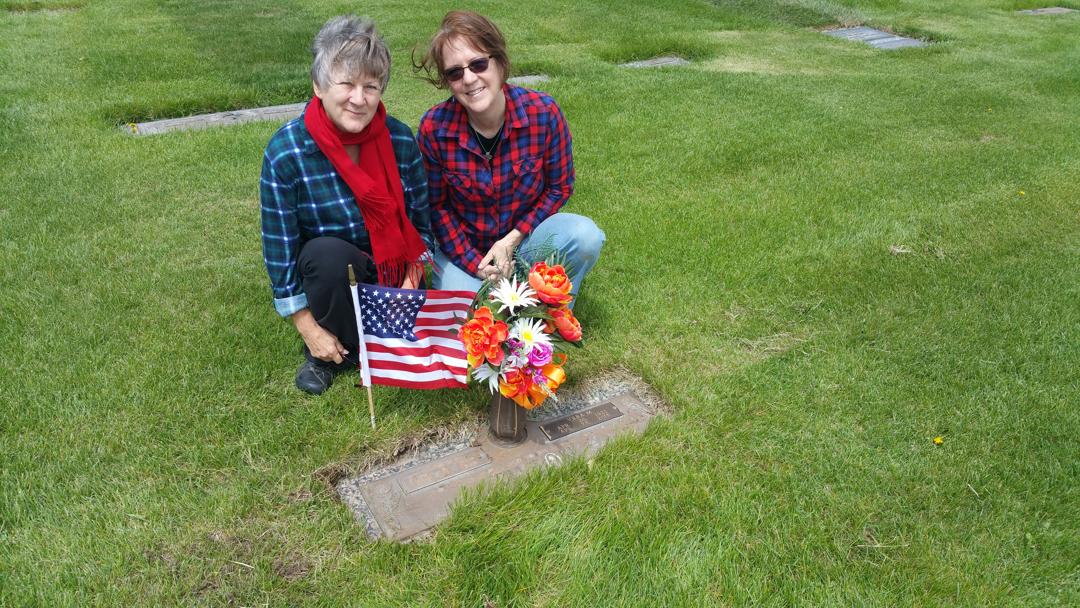 We began our journey north on Friday morning May 26 with a delicious egg and bacon sandwich at Cheri's in Loveland. Then up to Memorial Gardens Cemetery in Cheyenne to visit the Tilton gravesite. Cheri drove separately and met us there. It was windy of course, so Connie's hair was out of control. The stop was especially fitting for this Memorial Day weekend. Harold Tilton, the girl's father, served in WWII and landed on Normandy Beach. The small U.S. flag honors his service. The ashes of their beloved mother Vera are buried next to him.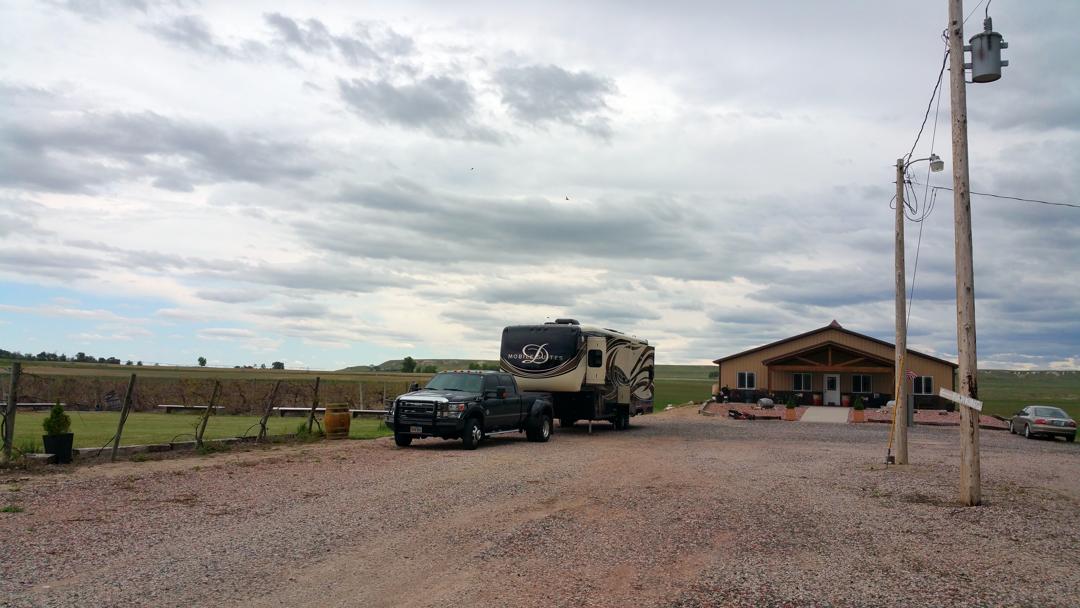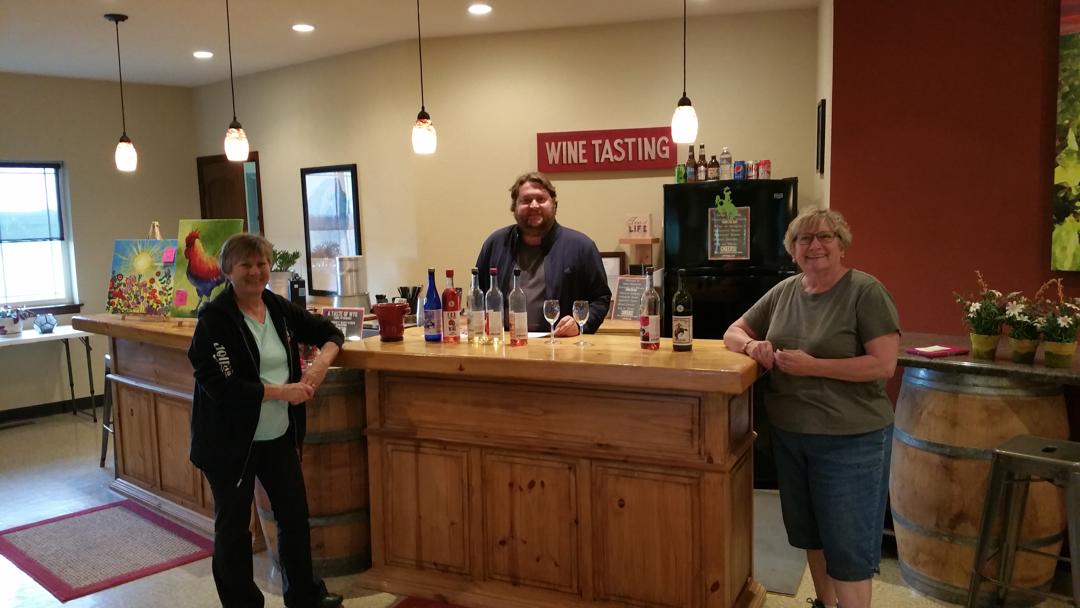 We continued our trip on Friday to Huntley, WY? Uhh? Where? Almost to Lyman, NE. Uhh? Where? Actually a beautiful wide open and green area of our country. The Table Mountain Winery boasts being the only commercial vineyard in Wyoming. They use Frontenac grapes, a hybrid vine especially vibrant in colder climates, formed from  a cross-breeding process developed at the University of Minnesota. This was the first Harvest Host stop we have ever made, but we have a few more in line as we travel east. Patrick and is mother Lori were very gracious, serving us in a wine tasting as well as welcoming us to park for free…with WiFi. Their smaller vineyard is next to the tasting room, and they have a much larger vineyard just over the hill. The family also farms.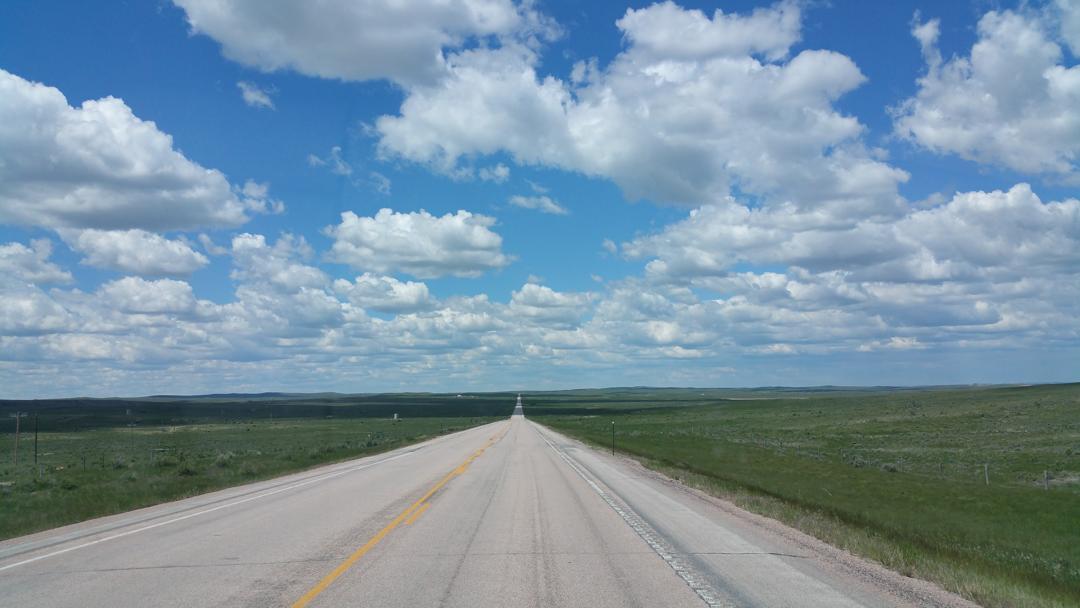 Long roads out here in the west! Maybe a car, or an antelope now and then. Seems that there are places one can go to get away from the stop and go, and long waits in traffic. Wyoming is the least populated state, with only ONE U.S. representative (Liz Cheeney). When Mile High football stadium is full, the population would be the largest city in Wyoming.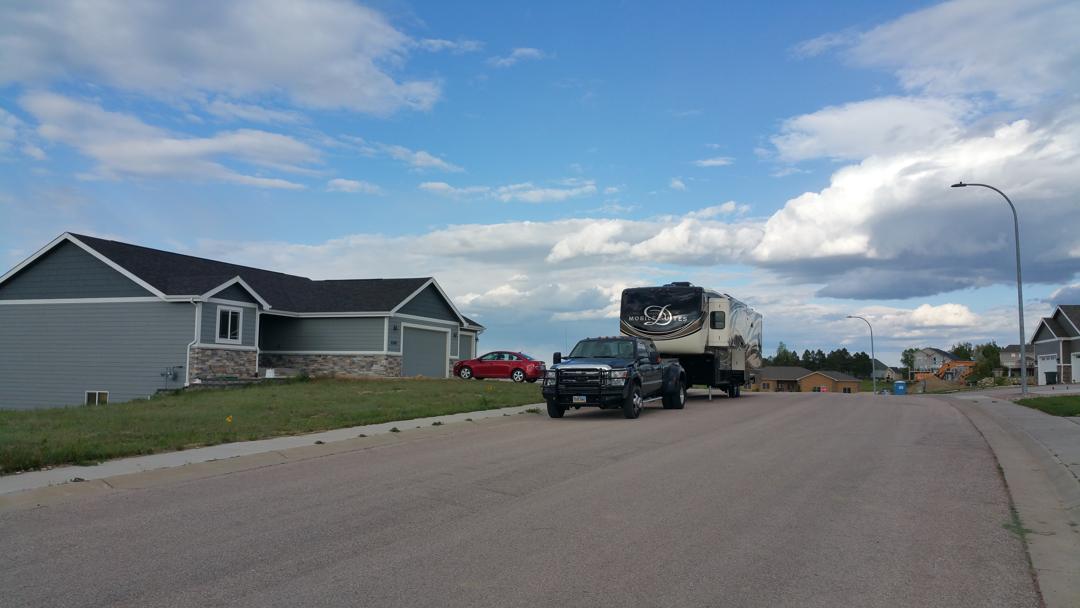 We pulled in front of Shelby's home in Gillette mid-afternoon on Friday. It had rained all night at the vineyard and we had to use 4×4 for over a mile to get back to the pavement. Our truck and trailer were covered in mud. We used Shelby's hose to wash off most of it.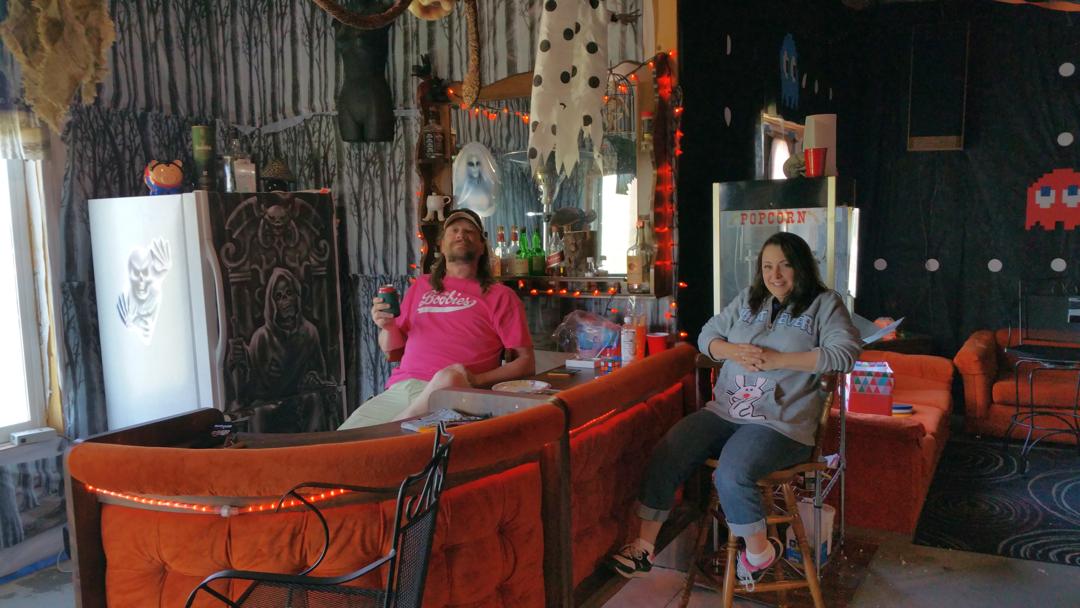 Shelby loves his basement, which is always decorated for Halloween. We raised a strange kid. The basement is set up with an awesome big screen TV, not to mention a bar, electronic darts, pool table, regulation card table, and commercial size popcorn maker. He's pictured with his girlfriend Kerri.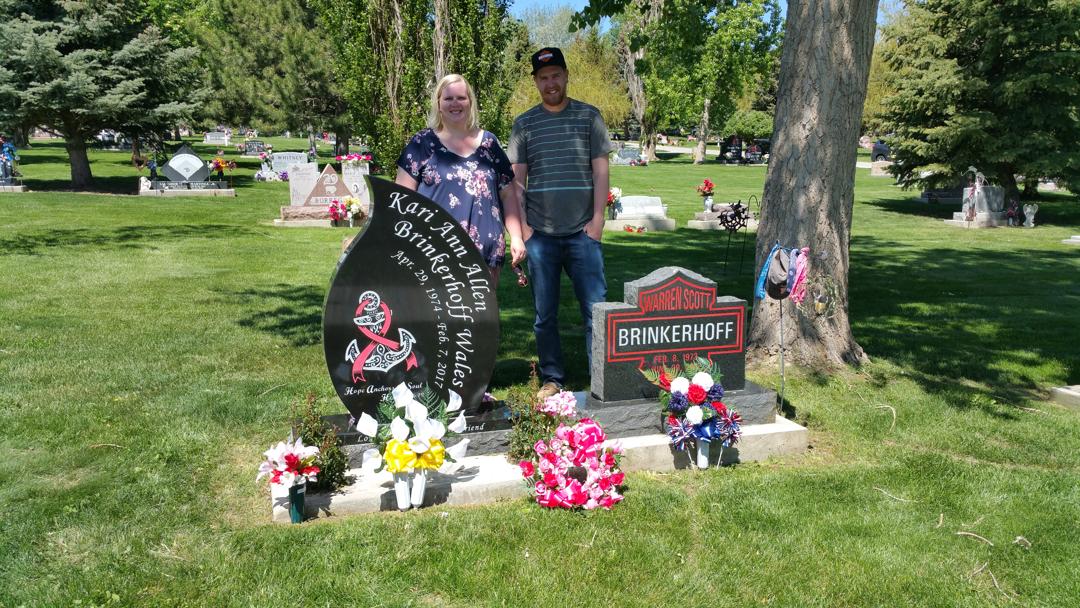 We lost our daughter Kari to cancer in February. Her husband Warren was killed on a motorcycle in 2012. Way too early for both of them! We visited their gravesite on Memorial day with the Gillette family, pictured here are Kari and Warren's adult children, Hagen and Brittani. Warren served several years in the National Guard so a small flag had been placed next to the cross at the foot of his gravesite; just a many others graves were marked this Memorial day.They served and honored their country.
(Visited 91 times, 1 visits today)