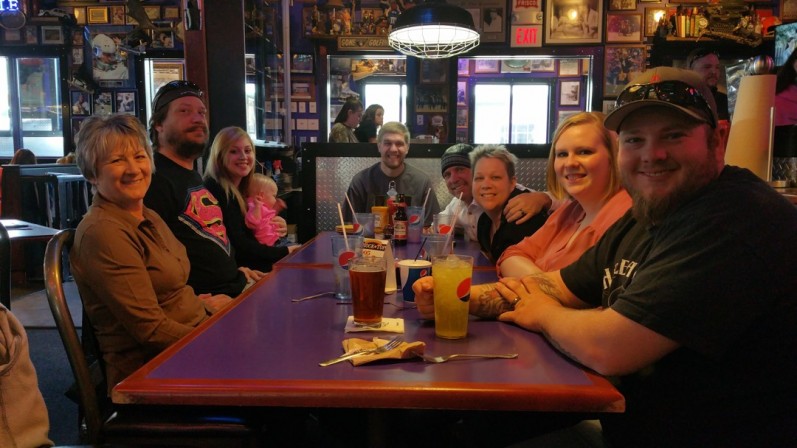 We left Cheri's driveway in Loveland mid morning March 28, a Saturday. Arrived in Gillette, Wyoming that afternoon and parked in son Shelby's driveway. Daughter Kari & her husband Edward (Wales) came over for the evening. The five of us went to the Gillette Brewery for a brew and some great pizza. Sunday, we met Kari & Edward at their New Life Church for Palm Sunday service.
Since we are on the road and there are so many birthdays during this time of year, we treated everyone to lunch at Humphrey's. A great time. Great Grand Daughter Blakelee is precious and lots of fun. In the picture are: Connie, Shelby, Leanna (Hagen's girlfriend), Blakelee, grandson Hagen, Edward, Kari, grand daughter Brittani (Blakelee's mom), and Garth (Blakelee's dad). Ed is taking the picture, duh! We had a great lunch, and spent the rest of the day at Shelby's. Shelby blows us away with his 150″ video screen. Like being at the movies; and even tried shooting some darts at one of his two electronic dart boards. Didn't get around to playing on his regulation pool table. That boy (now 45) has a lot to keep himself entertained.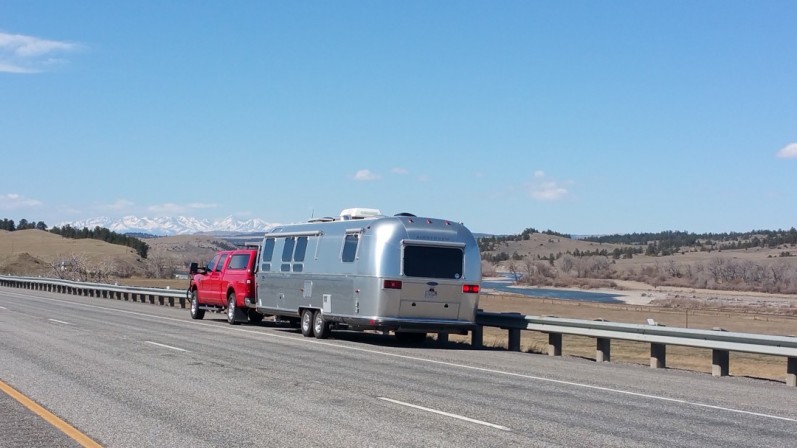 Monday we traveled along not-so-boring Interstate 90 to overnight in Bozeman. Montana doesn't disappoint. We loved Montana when we lived in Helena, and the picturesque country brings back memories of why we loved it. Had to stop along the road to get a picture of the snow capped mountains and the Yellowstone River.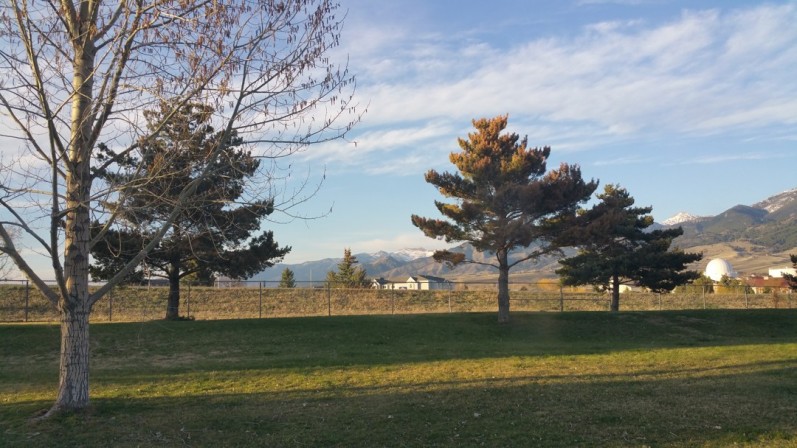 Even the view out our window from the Walmart Parking lot was spectacular. Well…the parking lot on the other side wasn't so pretty, but we had a fine night in Bozeman. Thanks Walmart.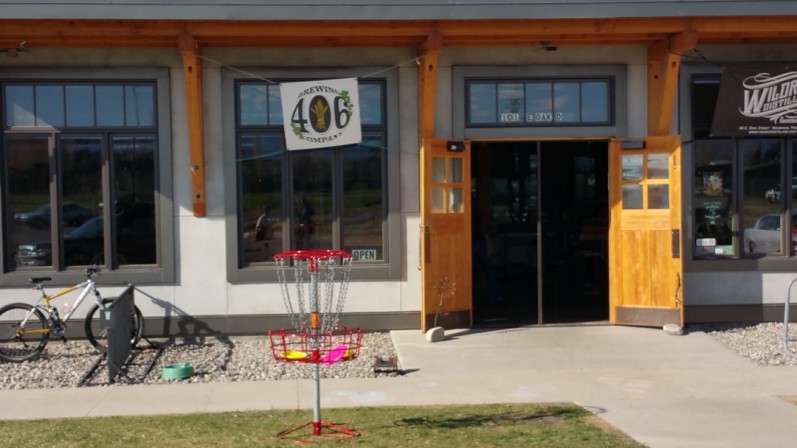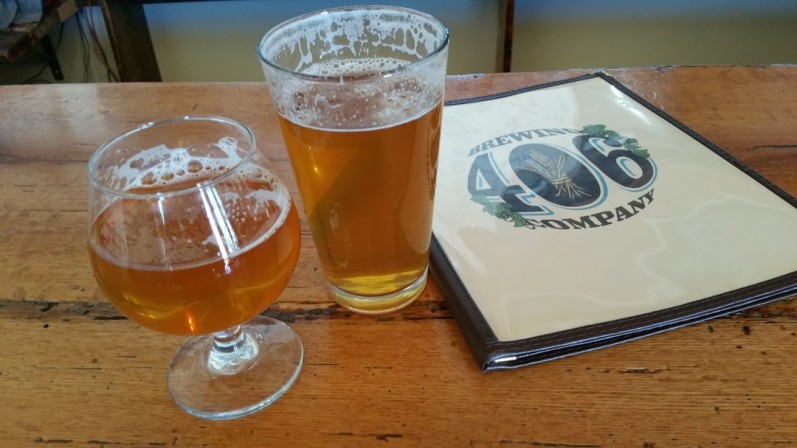 We found a fun brewery just a short walk down the street from Walmart. The 406 Brewery (proud of their area code) was a nice friendly little place where we really appreciated laying back after the 375 mile drive.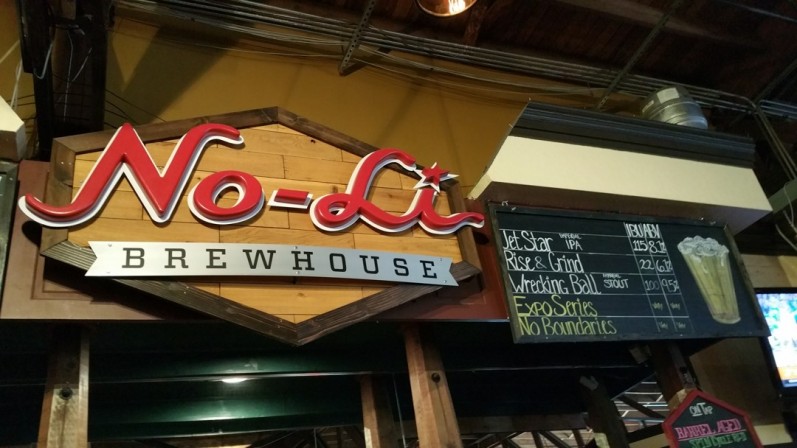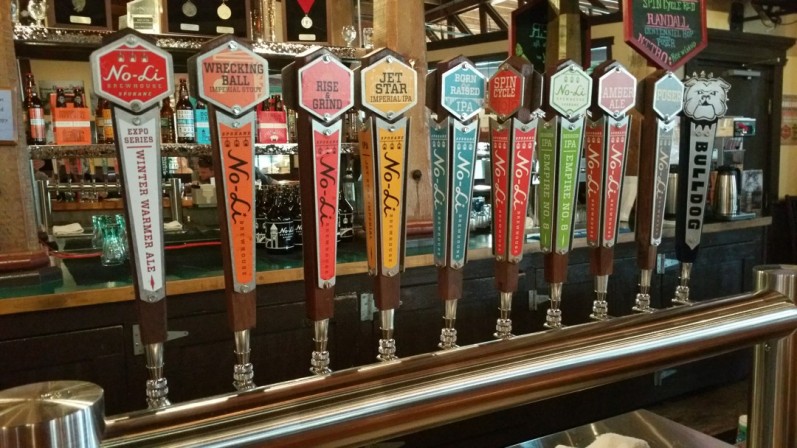 Next stop, Tuesday March 31, we again found a nice Walmart in Spokane, Washington. We are really getting in to craft brew country, so couldn't resist the temptation of checking out what Spokane had to offer along those lines. Found an excellent brewery on the Spokane River. We generally like to sit at the bar when there is room. The No Li brewery not only had room, but we sat next to a local man and his Air Force friend. They told us a lot about the area and even offered to allow us to park our trailer at a house he was remodeling…with hookups! We opted to stay at the Walmart again because his project was too far out of town. We learned that No Li was shortened from Northern Lights, mainly because the name conflicted with an already existing brewery on the east coast.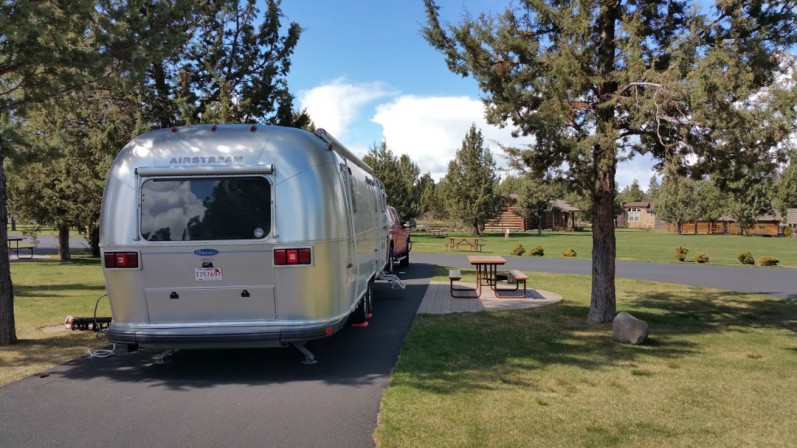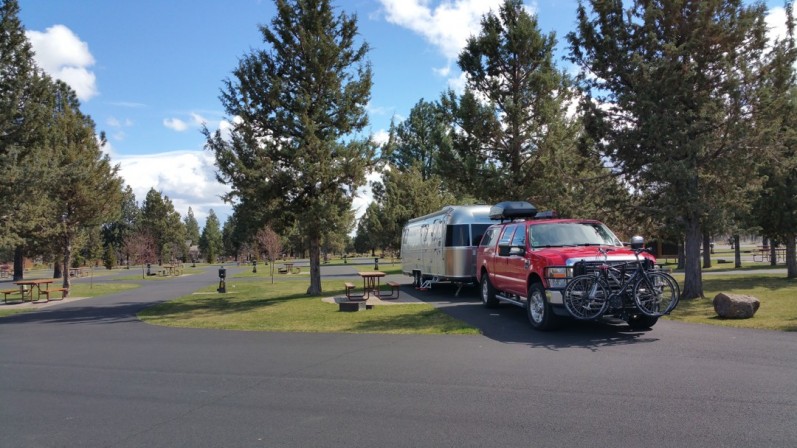 Wednesday was another 385 miles drive to Bend, Oregon. We decided to stay a couple nights at a full hookup RV park and detour from the free Walmart parking. We were delighted to find the Bend/Sisters Garden RV park between Bend and Sisters (odd name eh?). It is the nicest park we've ever stayed.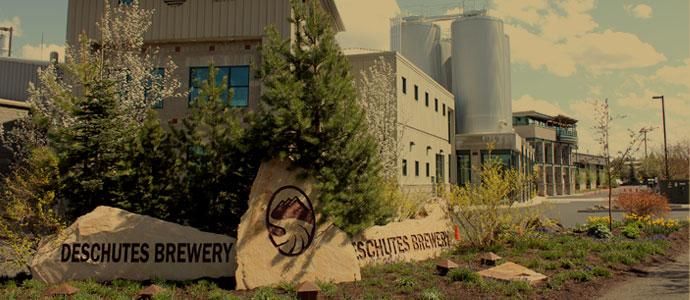 Bend is the home of one of our favorites: Deschutes Brewery. Makers of Inversion IPA and several others. We enjoyed a visit to the tap room to taste several other beers they brew. Had a nice dinner at the Deschutes restaurant.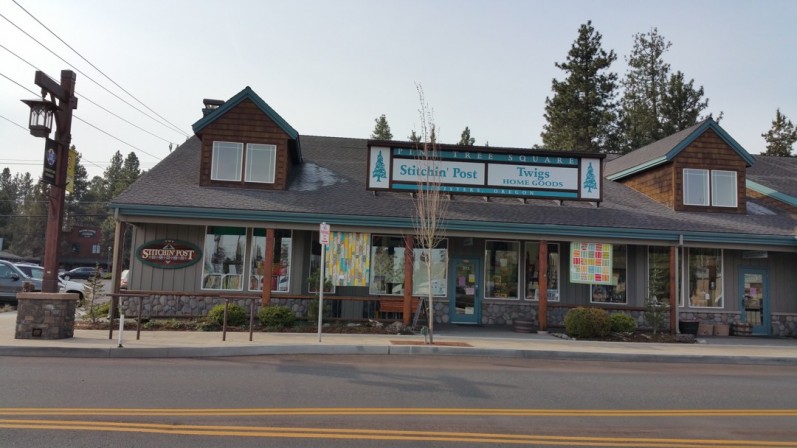 Connie was excited to learn that our trip to Bend was just a few miles from Sisters, home of the annual outdoor Quilt Show, a huge event. This year's 40th anniversary show is in July. Won't make it, but was fun just visiting the quaint town of Sisters. The Stitching Post, is the hub for the quilt show and Connie had a fun time roaming the store and visiting with the clerk that formerly lived in Alaska.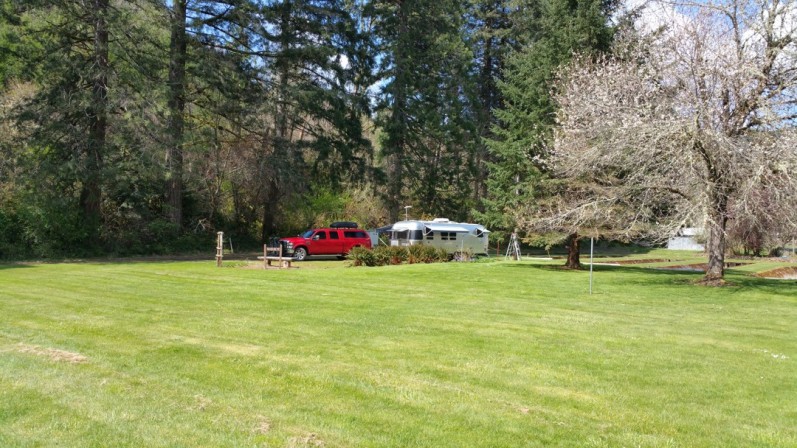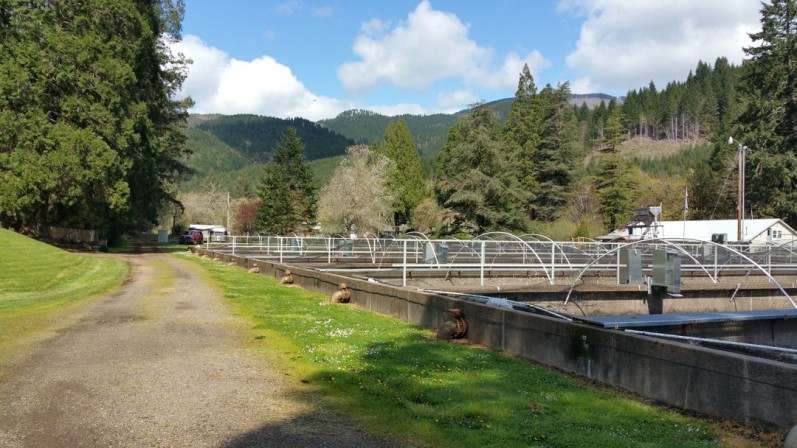 Left the Bend/Sisters area mid-morning on Friday, April 3, for a short (175 miles) over Santiam Pass, one of 318 passes in Oregon, to Alsea Fish Hatchery; about 20 miles on Oregon Hwy 34 from Corvallis. Santiam Pass is a whopping 4800 feet!
It has been rainy every day since leaving Bend. A little sunshine peaks through occasionally, but not for long. I worked long and hard trying to set up our cellular antenna and remote, but the nearest tower is just too far away, and over mountains. The best we can do is 3 bars of 1x. Can text pretty well (Connie) and a phone call sometimes. With patience, can sometimes even bring up a web page. In addition, there is no TV on our antenna. We are thankful we're not that hooked on TV and that we do have several movies and some favorite program episodes to watch in the evening with our pop corn.
BUT…look at our site and the view! Spectacular! And Eric, the tech we report to, is awesome indeed. As are the other two full time guys: Matt and Bruce. Matt is the manager. Very cordial and they all work with us so we can not only help, but learn about what a hatchery is all about. And we're learning a lot. Will share some of this new knowledge in forth coming posts.
(Visited 188 times, 1 visits today)