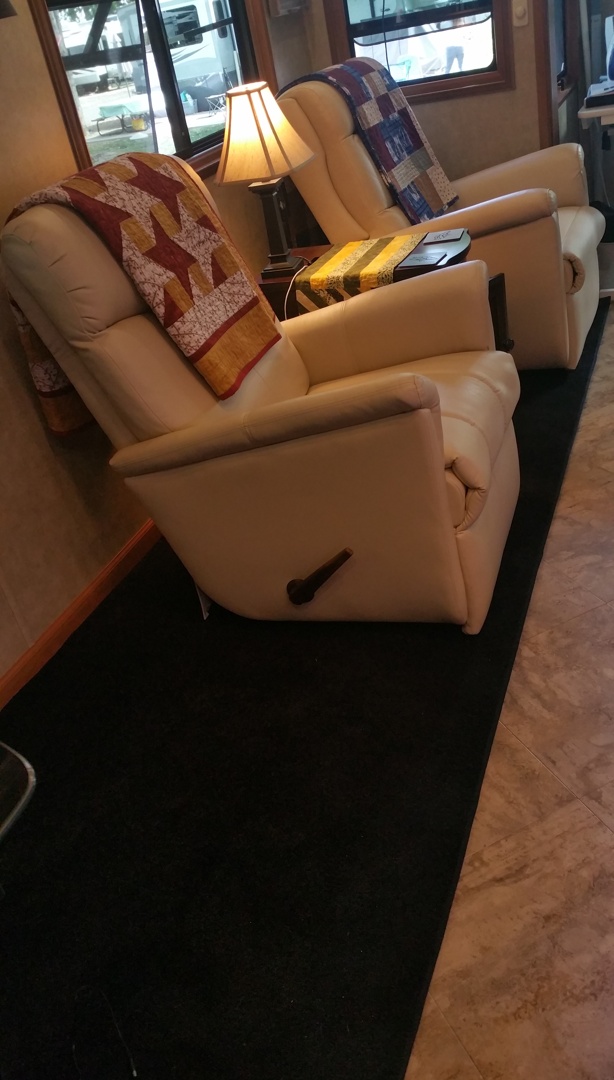 CARPET COVER ON SLIDE
We ordered our 38RSSB3 with a Louisiana carpet cut…tile everywhere there is carpet in the living room…all except the slide area. Carpet is evidently needed there for the slide to operate well. We worried about the wear that piece of carpet would have, so decided to cover it with another rug piece. Trouble is that the length is 13′ and most carpets come in 12′ rolls.
We shopped around and found Crowd Control Direct. They provide rolls of 48″ runners in various lengths. Only trouble is; not too many colors. We reluctantly decided on black. Crowd Control cut it to fit for us: 43″ x 13′, which included binding all around. Charged $195 including shipping. So far we love it and no longer concerned about wear on the original carpet.
(Visited 216 times, 1 visits today)