SINGLE LEVER SHOWER FAUCET & SLIDE BAR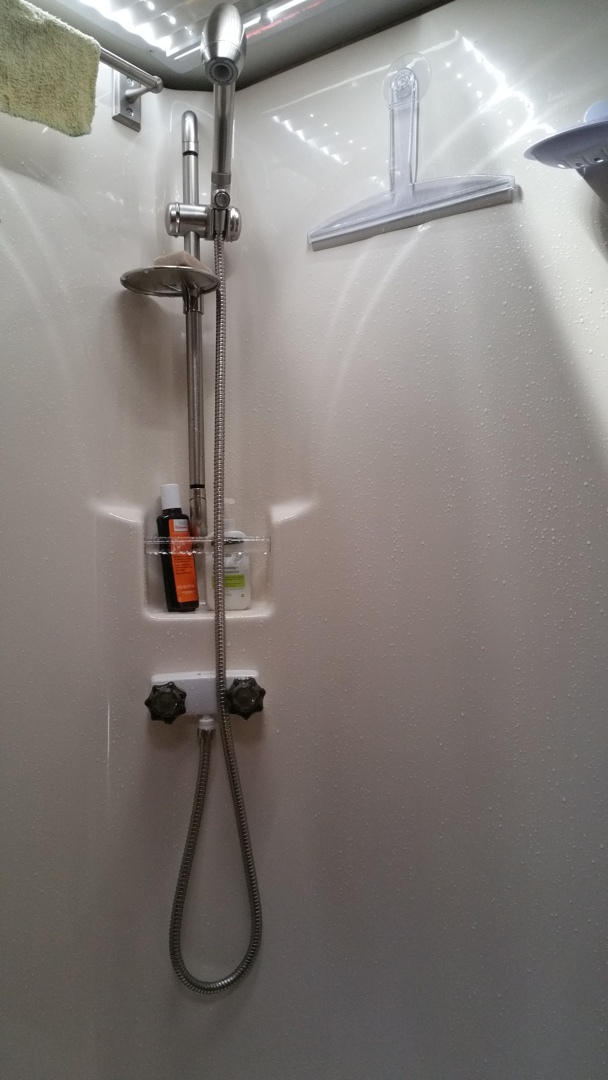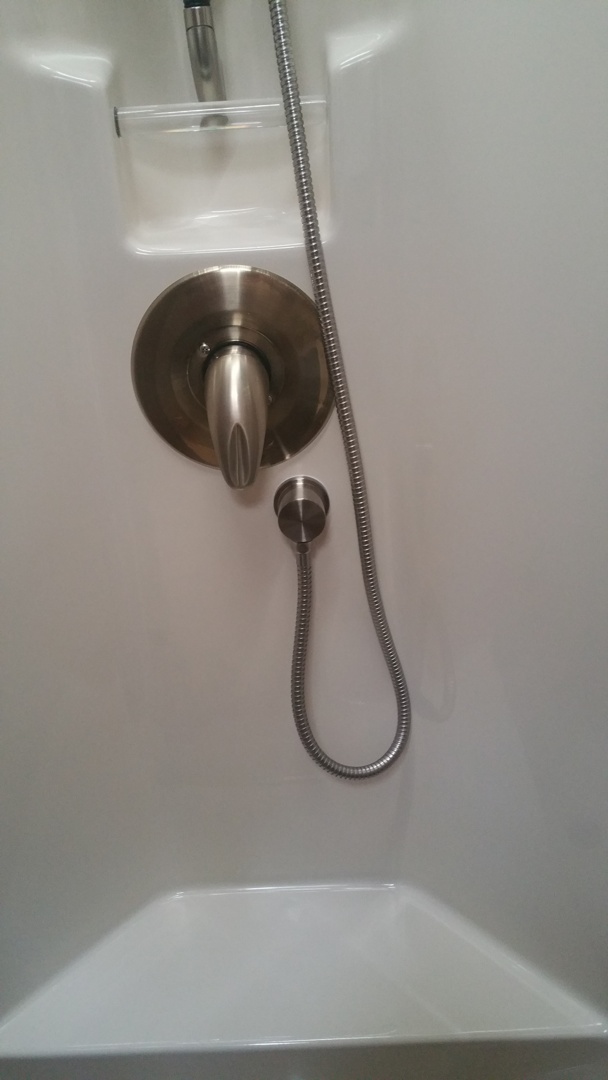 Ed didn't like the plastic adapter for the shower hose under the faucet, so attempted to screw it out and replace with a better quality. Tried too hard to unscrew and it broke it off. No shower tonight! Discovered that it is a molded adapter.  Found a replacement shower faucet at an RV store in Longview, WA so we wouldn't have to go without. Realized that most all the RV's use this Dura plastic faucet.
Found a good tip on Paul and Margery Zellers web page where Paul replaced their Dura faucet with an American Standard residential single lever faucet. With Paul's help, Ed decided to tackle the problem.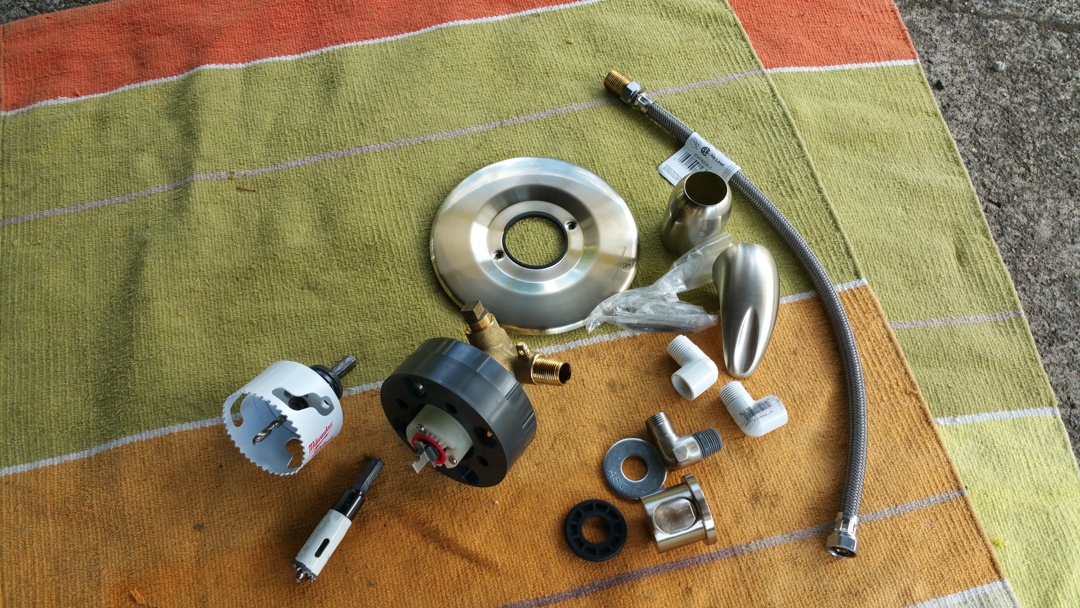 Needed a 3″ hole saw for the faucet! No going back once that is done! Also a 7/8″ hole saw for a shower hose connector.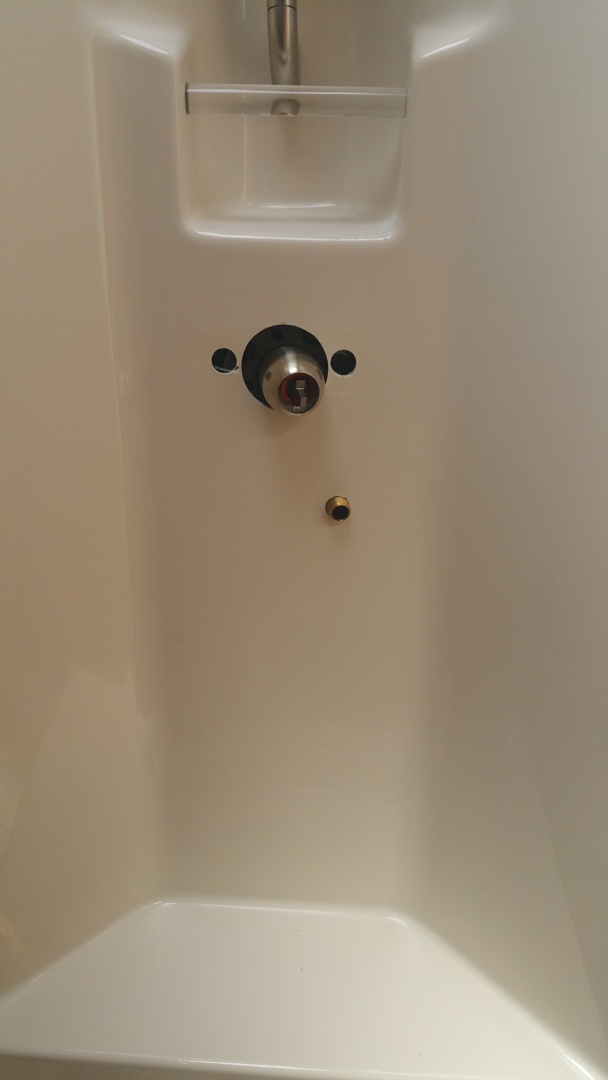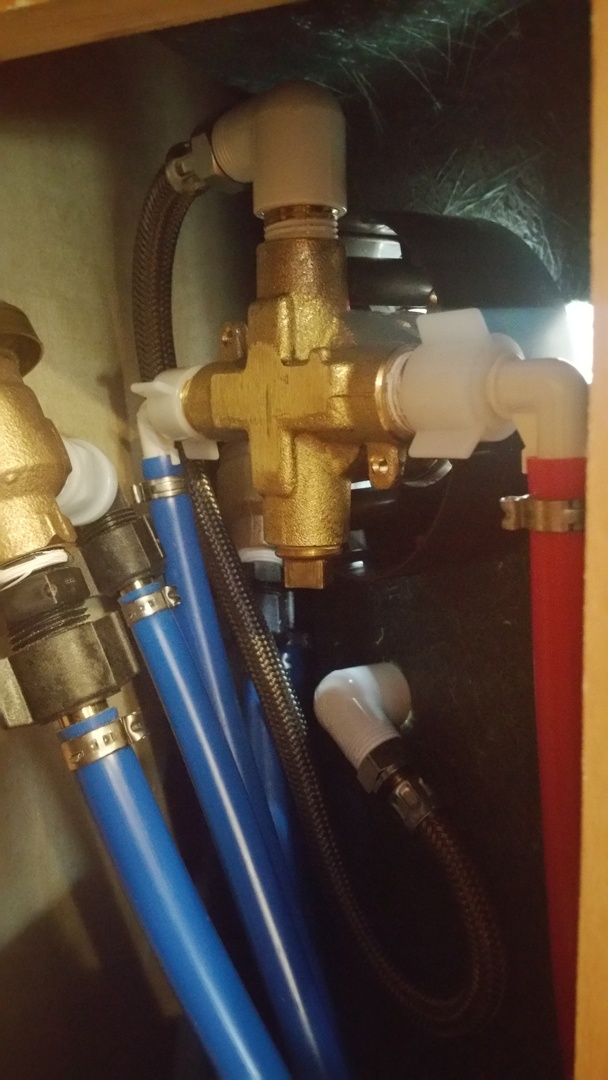 Turned out to be a rather large project, but got it in on Saturday August 13 and loved our shower on Sunday morning. Oops. Found a mini leak when double checking the faucet access after our showers. So spent Sunday taking it all out and putting it back in. So far so good this time.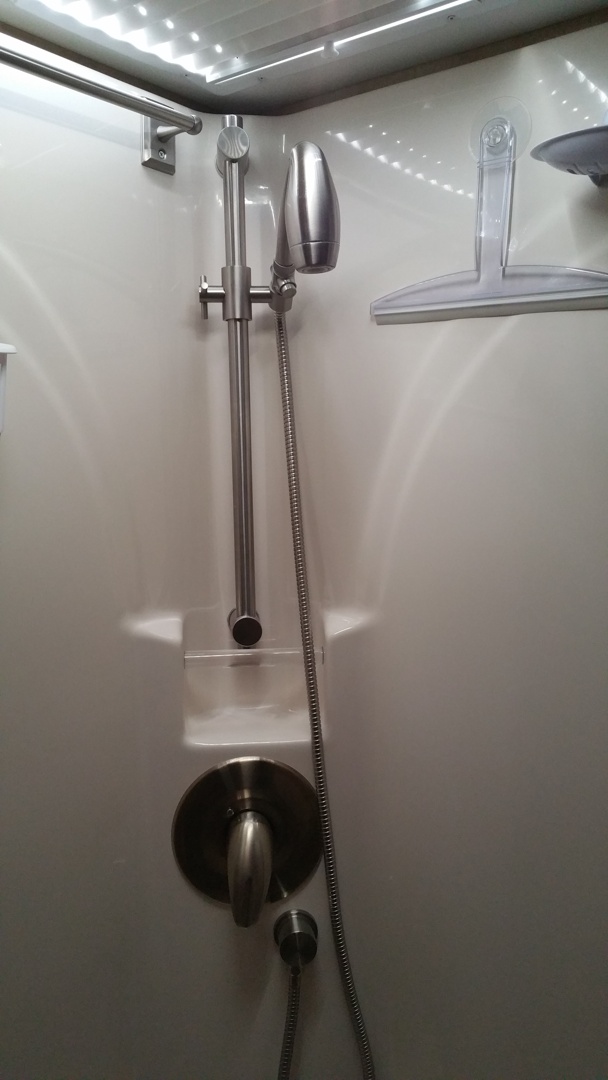 The completed job with new slide bar.
(Visited 311 times, 1 visits today)