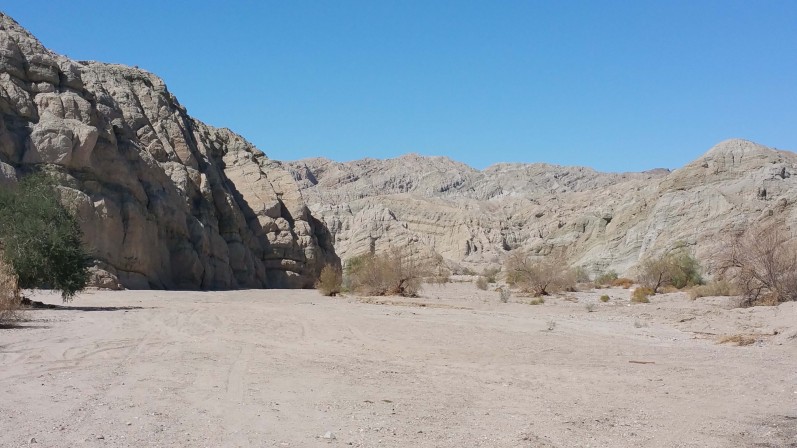 Wednesday March 4
Drive I10 west, crossing the Colorado River into California. Drive a few more miles past Blythe, then head SW on Box Canyon Road (CA 195). Being only 5 hours away, we decided to make this short overnight trip to see friends Jack and Lyla in Borrego Springs, their winter retreat in the Desert of California. The drive through Box Canyon was actually quite spectacular. Miles of nothing but wash outs and gray colored upturned strata – twisted, buckled and eroded…with the San Andreas Fault nearby. Drove by Sunny Bono Salton Sea and through the small agriculture town of Mecca!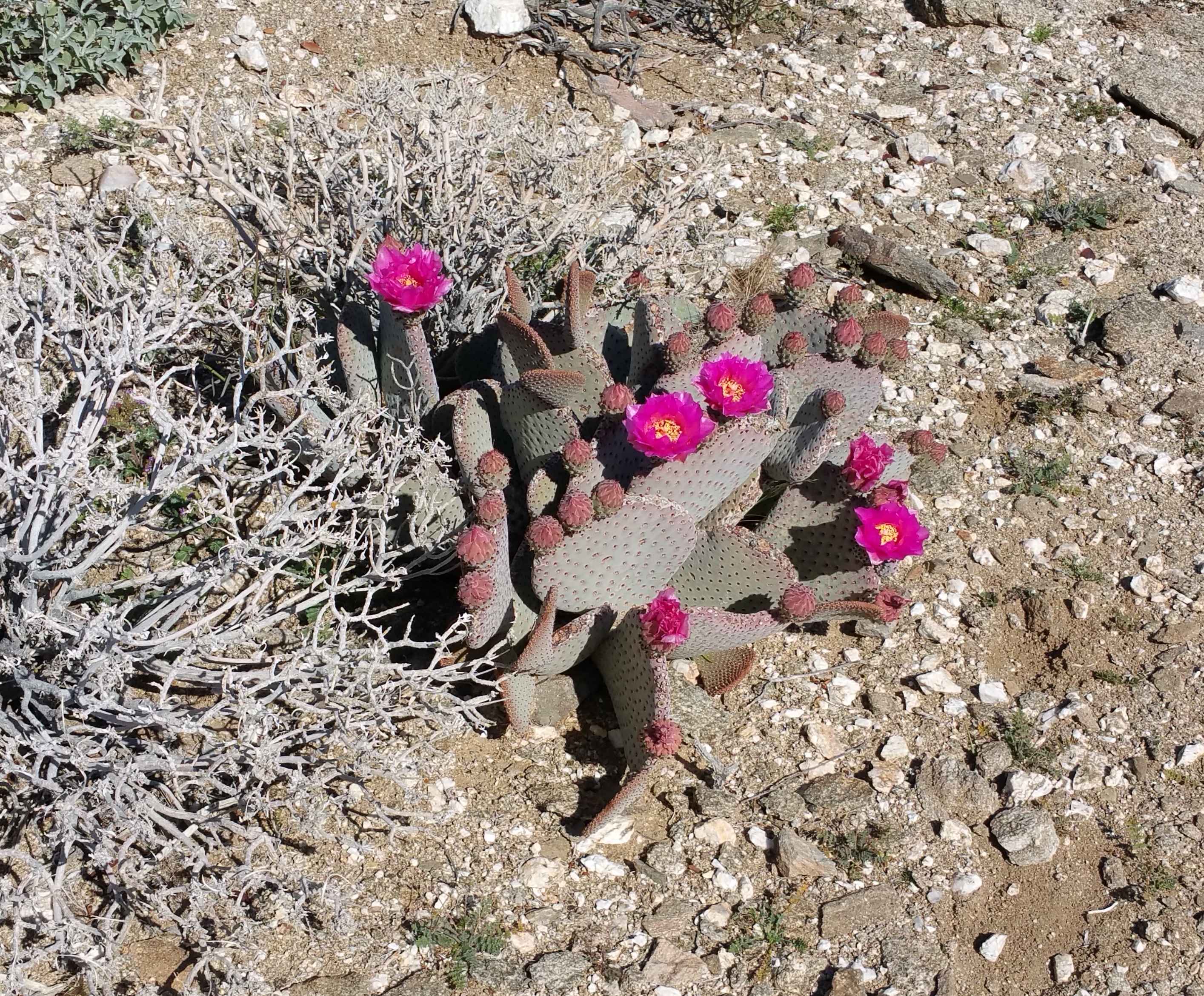 Jack & Lyla were awesome hosts, showing us around the small town of Borrego Springs and much of the desert in bloom. Borrego Springs is surrounded by the Anza-Borrego Desert State Park. Here is a picture of a Beaver Tail Cactus in bloom. The desert can be very beautiful.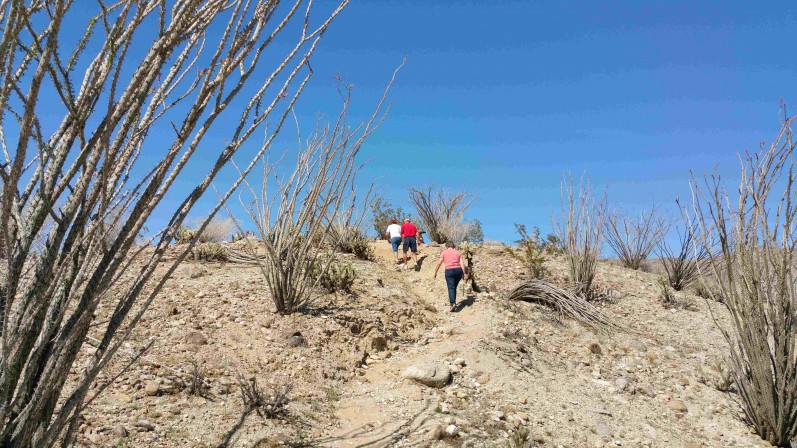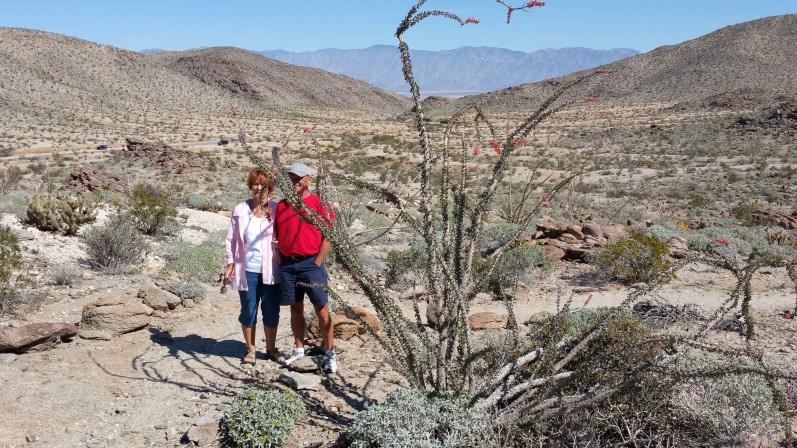 Ventured on a bit of hike around Alcoholic Pass. The Ocotillo in bloom were very picturesque. Note the orange colored bloom on the top of the plant. Jack and Lyla standing behind.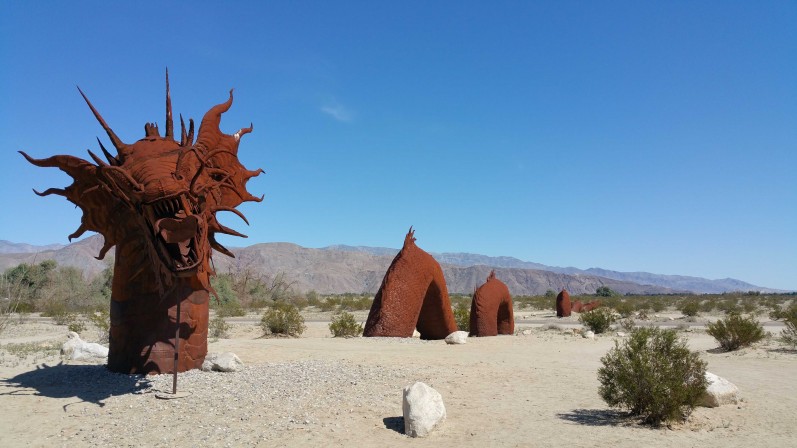 Over 130 full-sized metal art sculptures around the Borrego Springs area created by artist/welder Ricardo Breceda. Click on the link for more pictures and information.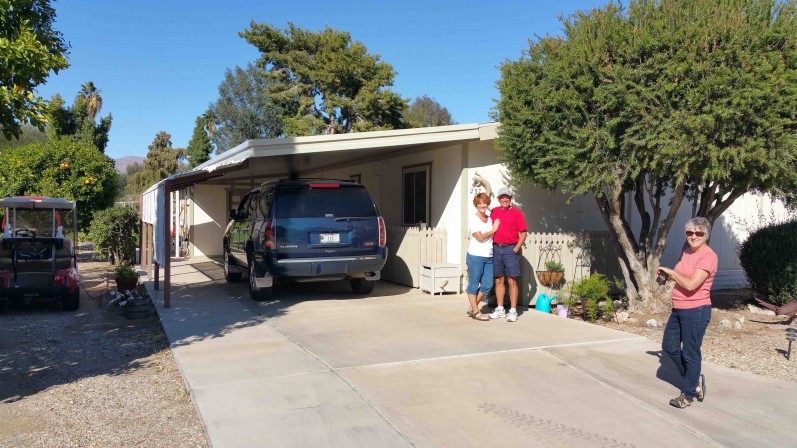 Saying goodbye to Jack & Lyla before heading back to Mesa Thursday afternoon, March 5. They have a 3-par golf course out their back yard. Notice the grapefruit tree and golf cart next to the carport. Nice winter digs!


Spent most of Friday packing up the Airstream and truck so we could get an early start Saturday morning, March 7. We did pause to have dinner with Sister Carol & Roger at the Perch Brewery in Chandler…very interesting. Will spend a few days to visit friends and family in Colorado before our next assignment at Alsea Fish Hatchery near Corvallis, Oregon. Parked for the night at Wal-mart in Las Vegas, NM around 5:30pm. We had to change propane tanks while there, which left an unwelcome odor; so pulled out around midnight, arriving at Sister Cheri's in Loveland around 8:30am Sunday morning. A long day of driving! All is well and we missed the extreme winter…at least for awhile.
(Visited 250 times, 1 visits today)