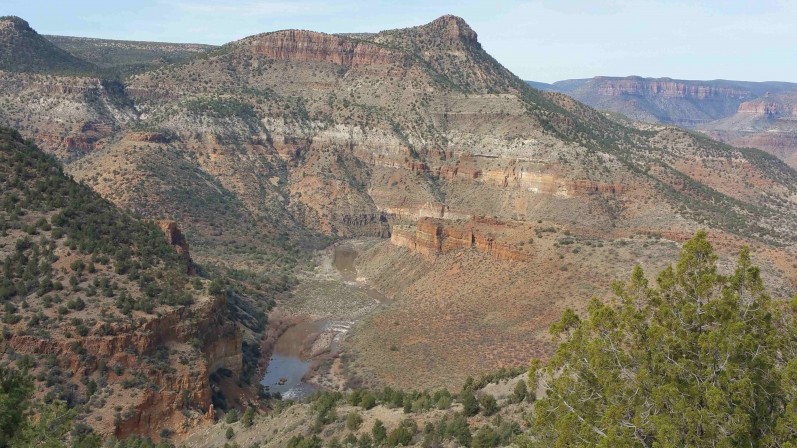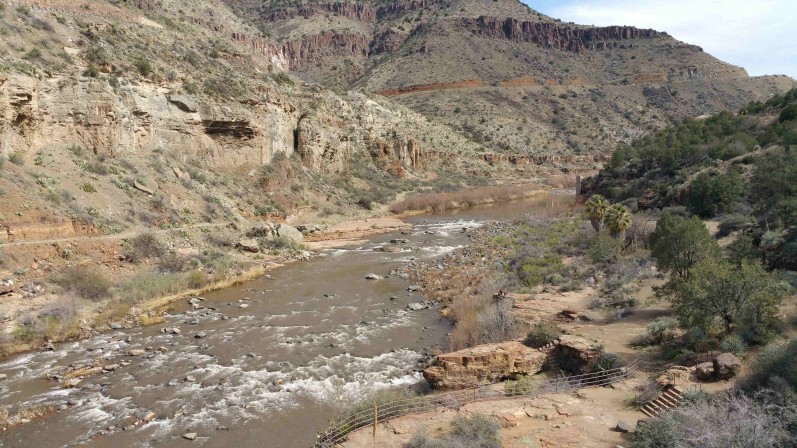 As noted in our Getting Acquainted post, the Consolidated Canal and pathway is directly behind where we are parked. The water in the canal, and 8 other canals in the Salt River Project canal system are fed from the Salt River. <Note-carp in the canal> We ride our bikes along the pathway nearly every day, so Thursday (Feb 19) our exploring minds (our bodies too) took a day trip to explore the source; where this Salt River flows and starts.
We drove up US Highway 60 (called "the 60") east to the open pit copper mining area around Miami and Globe; then about 40 miles NE toward Show Low. This route crosses the river going through Salt River Canyon. Spectacular! Not far, about 10 miles east (crow flying miles) from this point is where the White River and Black River join to become the Salt.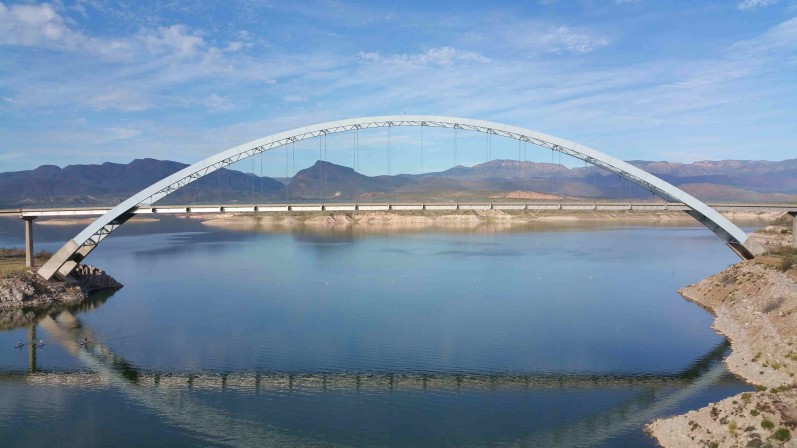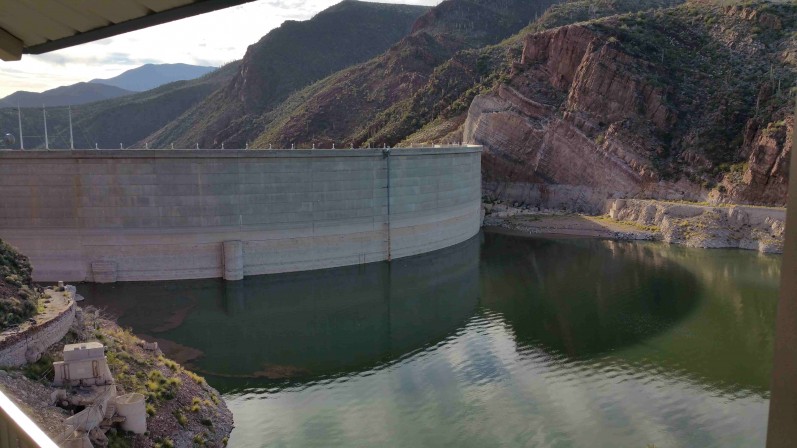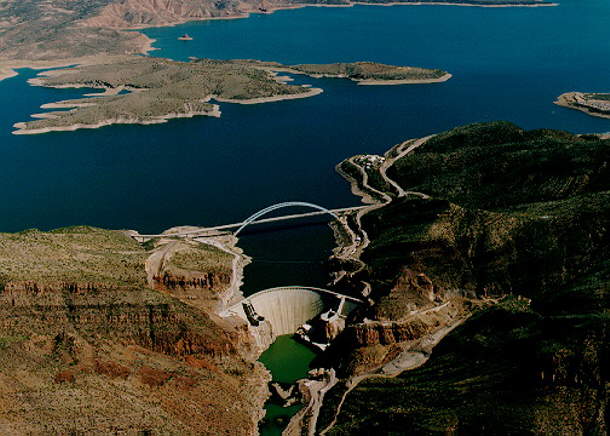 Backtracking, we drove back to Globe and then State Highway 188 about 30 miles north to Theodore Roosevelt Lake, where the Salt flows down the canyon to the lake. The Roosevelt Dam is where the Salt begins to flow again, down to the Phoenix area…AND the SRP canal system.
Roosevelt bridge in the picture is just in front of the dam and has special history as well: The longest two-lane, single-span, steel-arch bridge in North America. The bridge, spans 1,080 feet across Roosevelt Lake providing two-way traffic. The original dam-top roadway only allowed two Model-T Fords to pass abreast.
We had an opportunity to serve as campground hosts at Cholla campground on the lake for the time we're spending in Arizona, but decided to hang out in Mesa, close to shopping and family. The campground is awesome, but no regrets as we've enjoyed our time here and have a lot of hosting to do over the next year.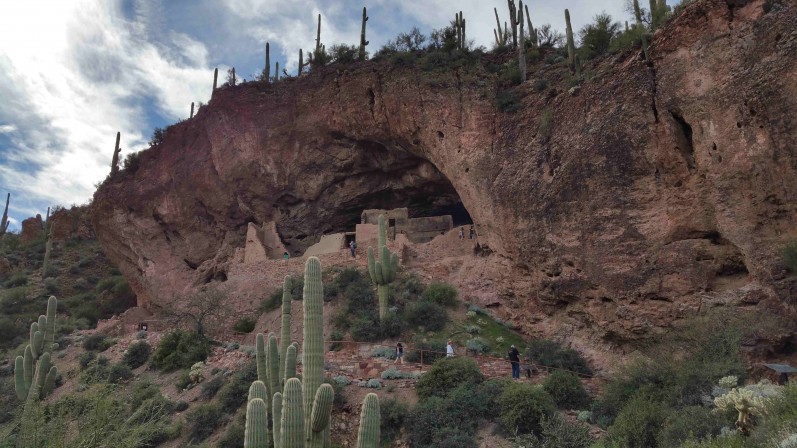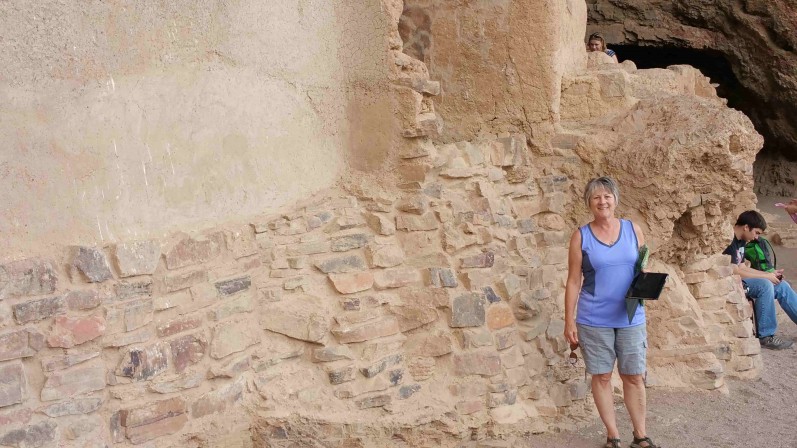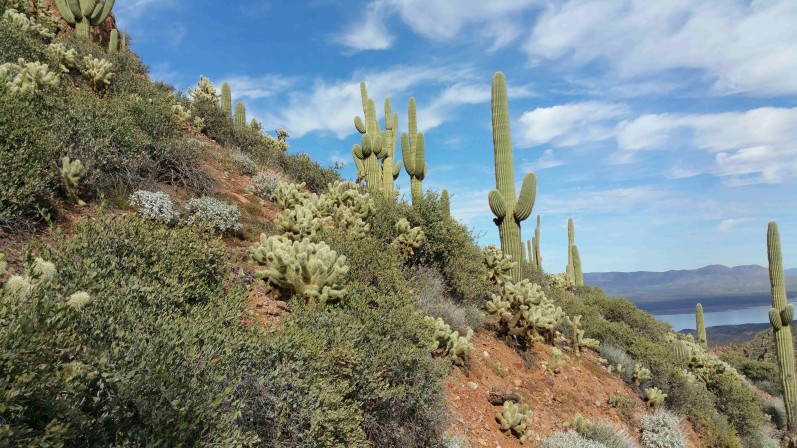 Before heading back down AZ 88 from the dam, through Tortilla Flat toward Apache Junction and on home to Mesa, we stopped in for a hike at the Tonto National Monument. Got a wonderful view of Roosevelt Lake and the cliff dwelling where the ancient Salado people called home. Beautiful country and history. What a trip!
(Visited 273 times, 1 visits today)