FIREPLACE OPEN SLOT MOD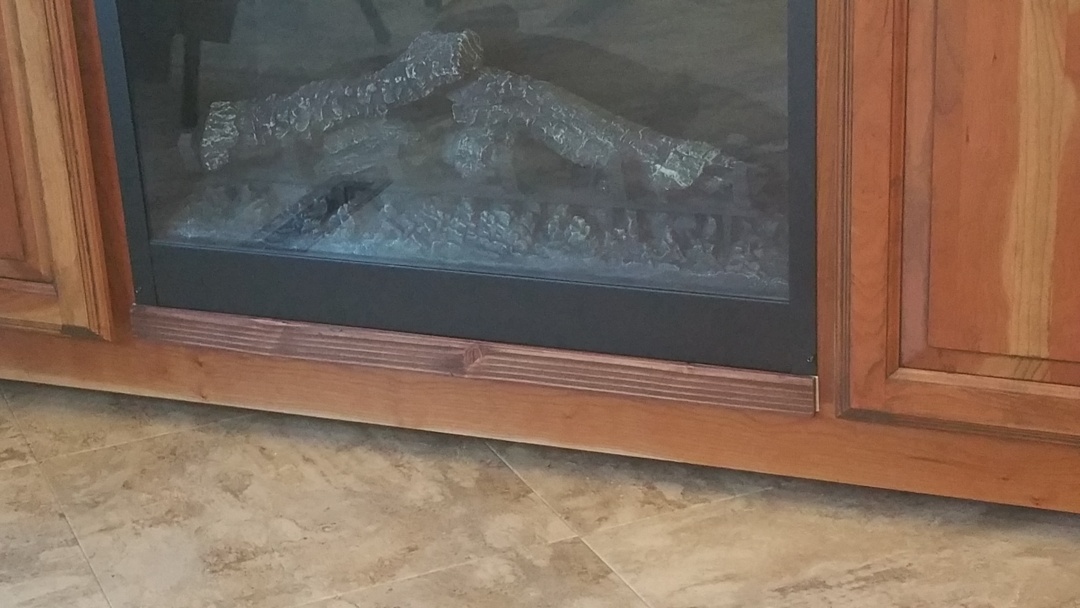 We enjoy our Dimplex electric fireplace. It has a thermostat and does put out some heat. Had trouble with the blower not shutting off, so Dimplex shipped replacement parts to Slade at Rolling Retreats in Elk City, OK. Slade did some minor maintenance for us, including replacing the Dimplex parts. Had the same problem a few months later. This time Ed replaced the parts. Quite a chore, but gott'r done.
The 1-inch blank slot under the fireplace was annoying, so got a cheap strip of wood, stained in with mahogany, added a couple coats of polyurethane. So that is no longer annoying us.
(Visited 216 times, 1 visits today)